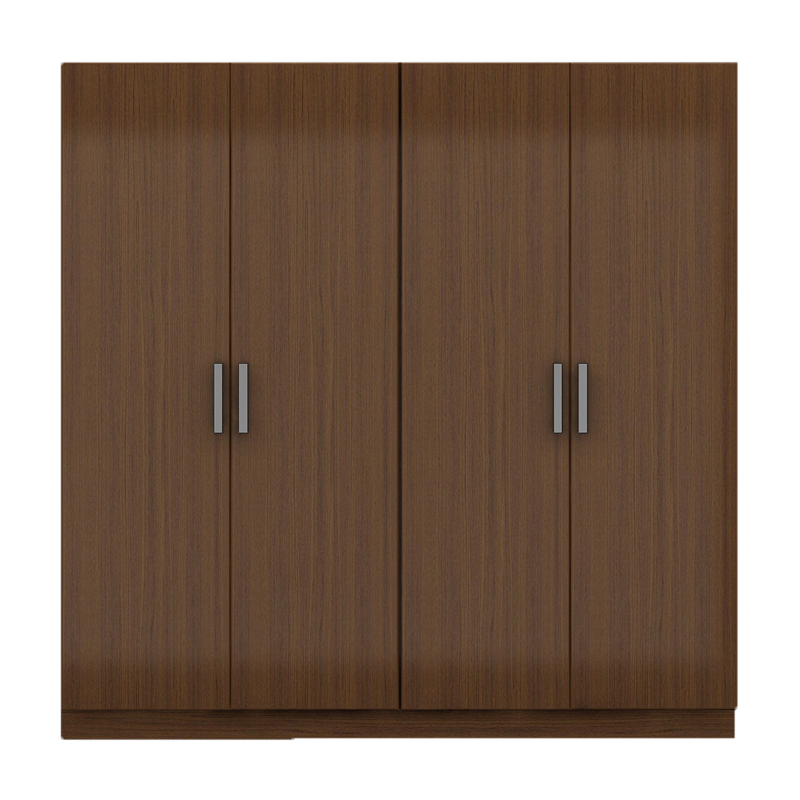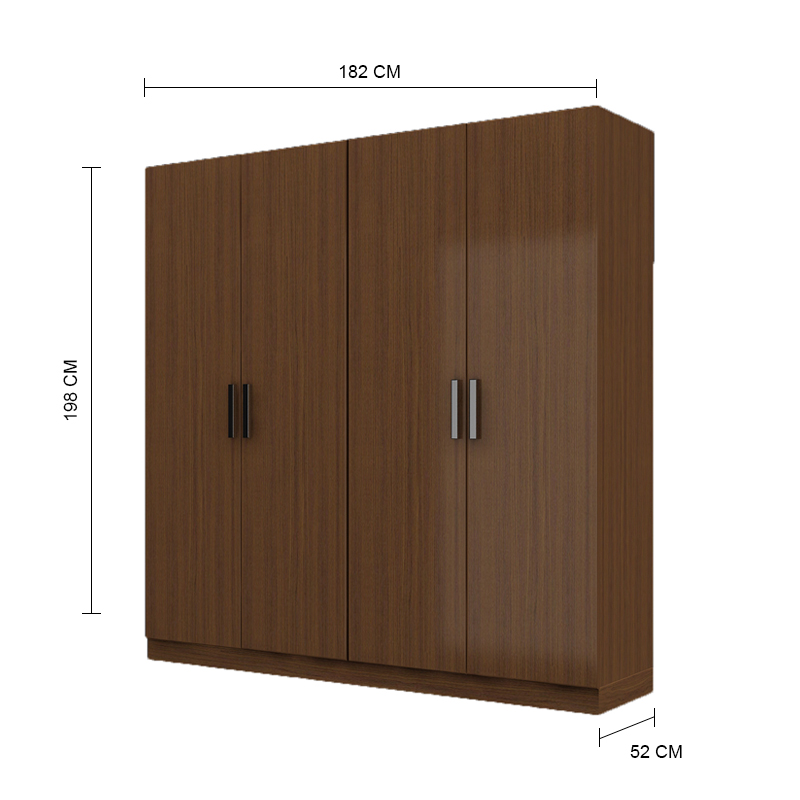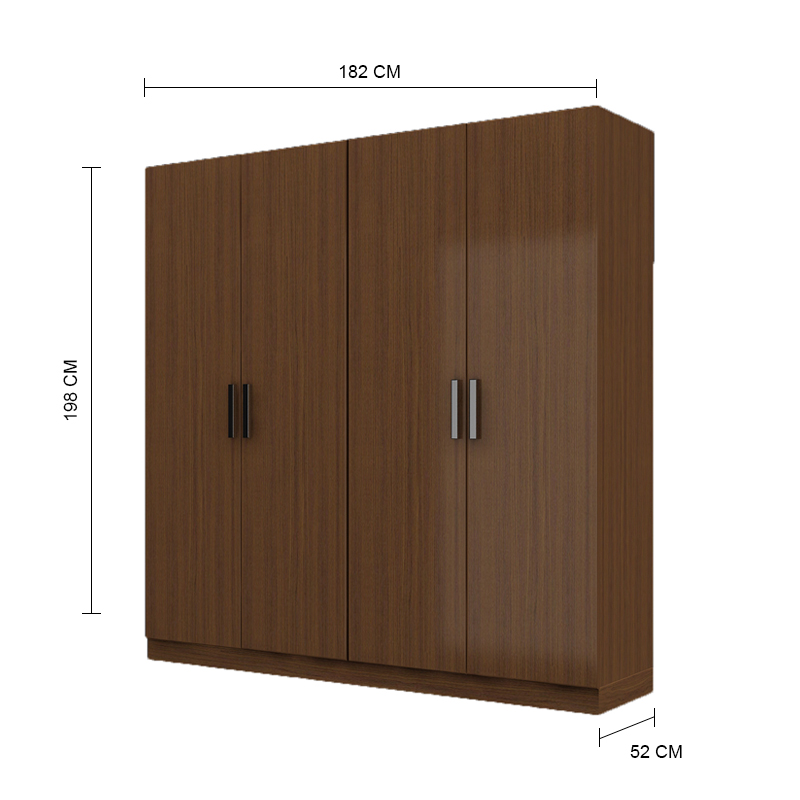 Wardrobe With 4 Swing Doors – Walnut Finish
Wardrobe with 4 Swing Doors in Walnut Finish is an elegant choice for your bedroom or office. They are made with engineered wood and provide an ideal choice for long-lasting home furniture.
Delivery – 25 Days
About Product
The Product
About this item:
1. Product Dimension: Height 198 cm, Width 182 cm and Depth 52 cm
2. Warranty: Manufacturing Defect Warranty for 365 days
3. Assembly: The product will be manufactured and assembled at customer homes. If any further assembly is required, it will be done by our team of skilled carpenters at no extra cost
Primary Material: Plywood and Plyboard
Room Type: Bedroom or Office
Wardrobes are an integral part of every bedroom. They help you define your style and and keep your clothes and household practical items in a neat organised manner. We have developed this piece of furniture using moisture resistant plywood to ensure they last for a very long time.