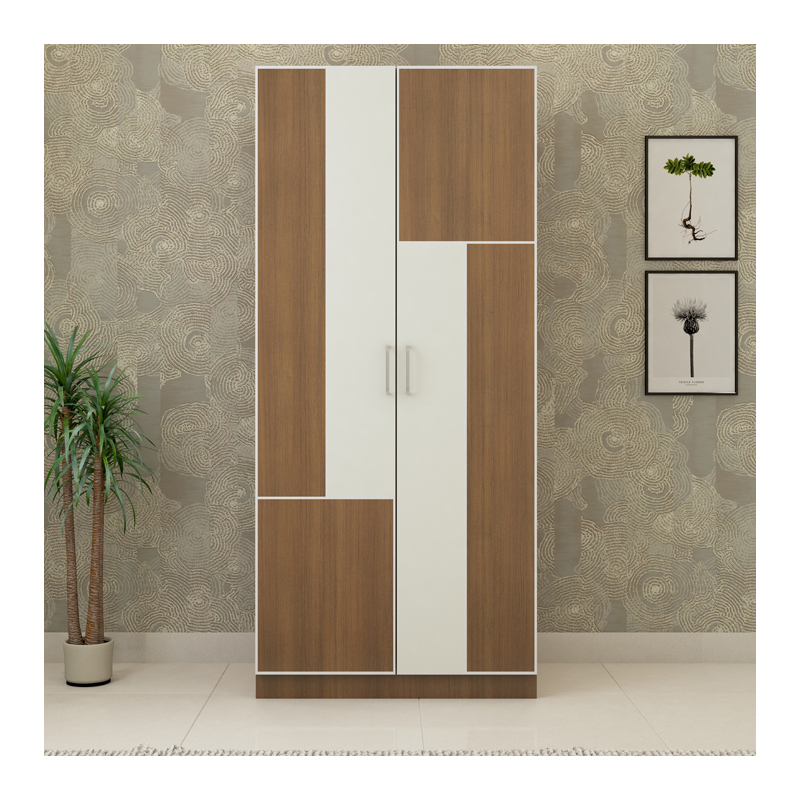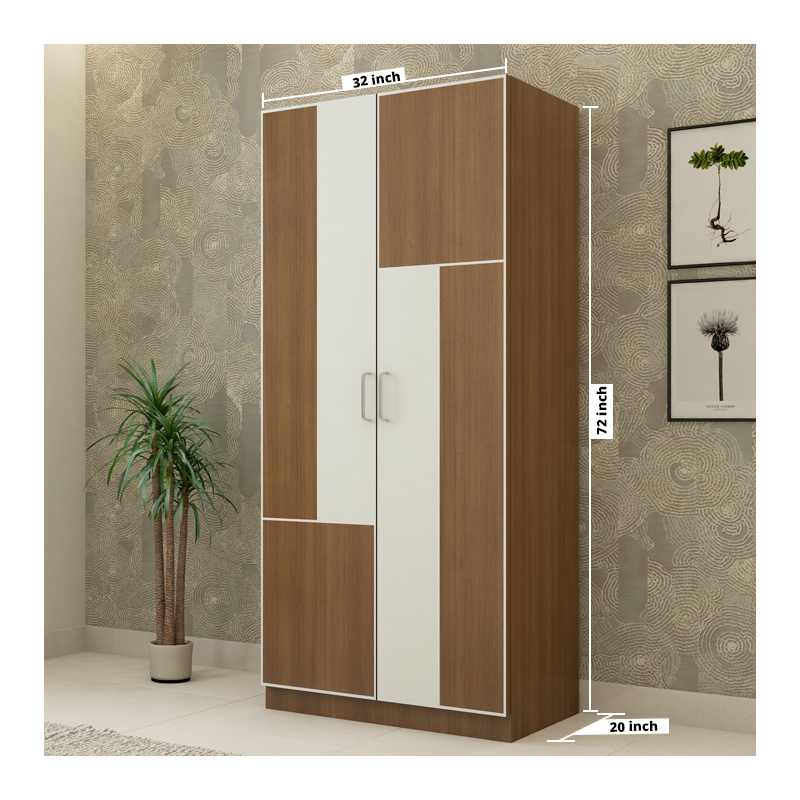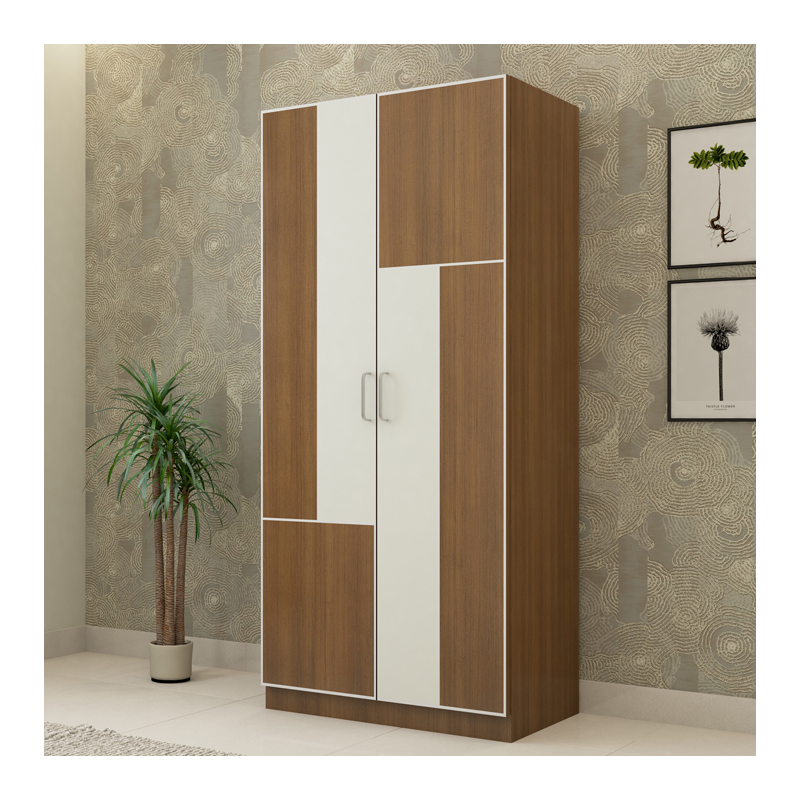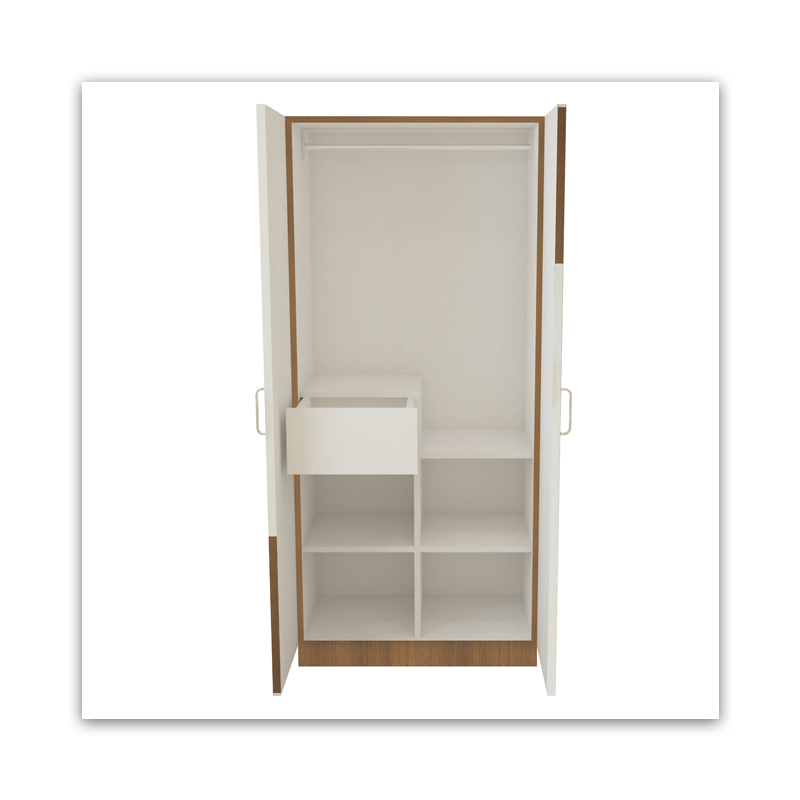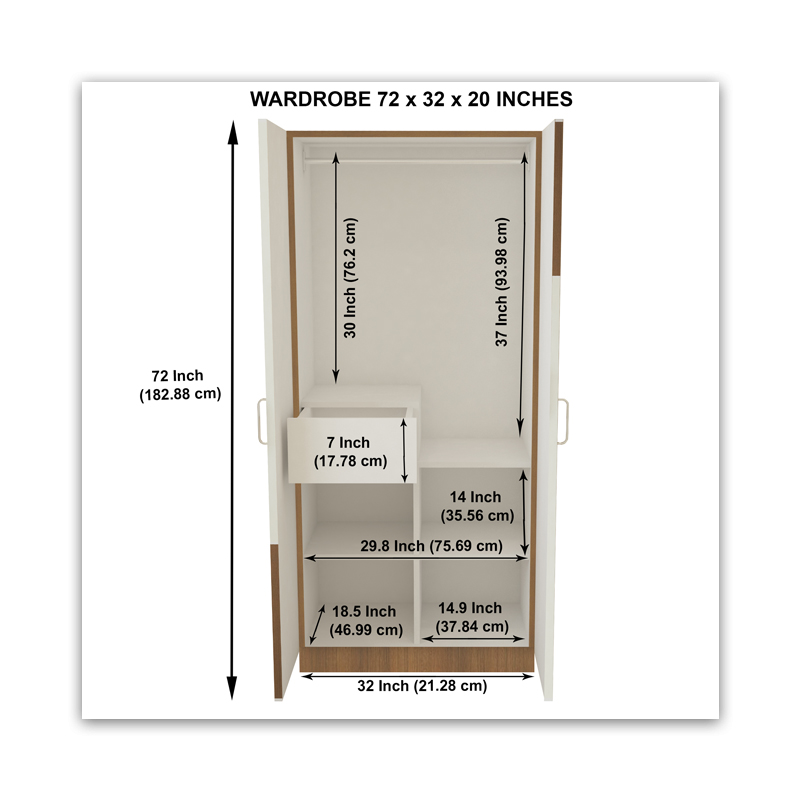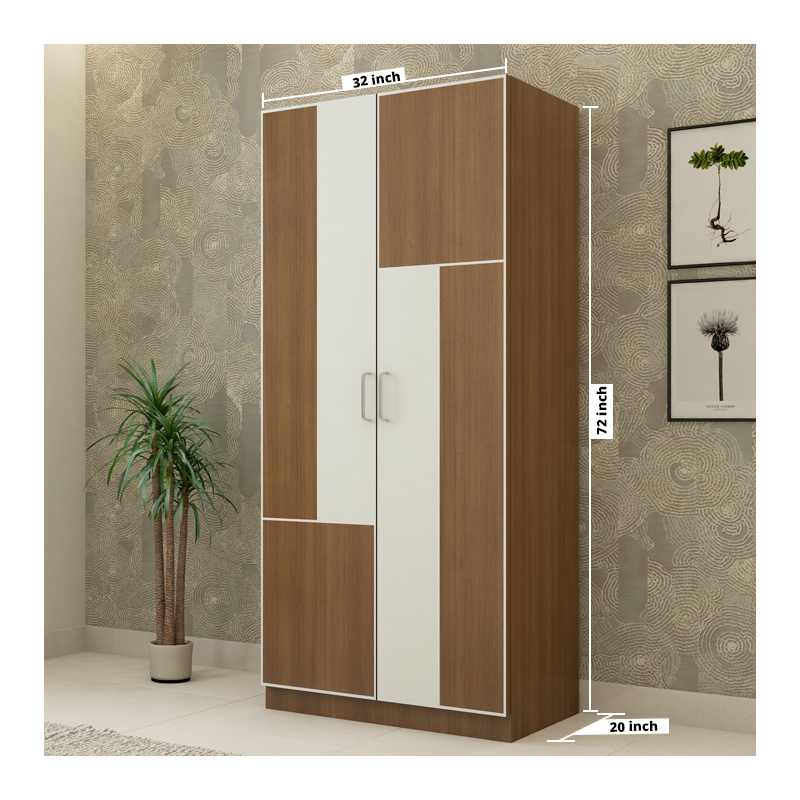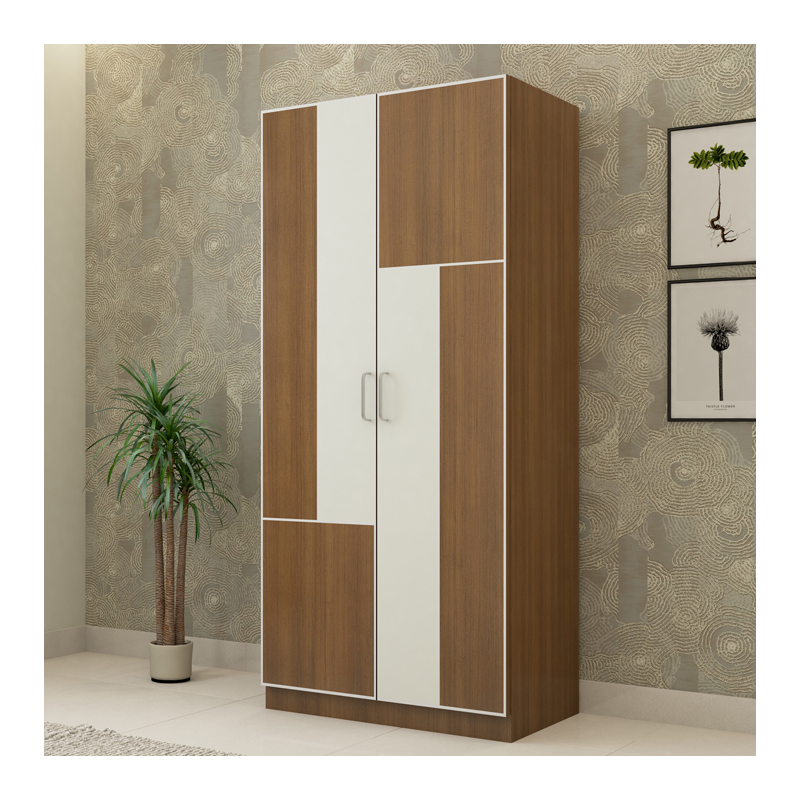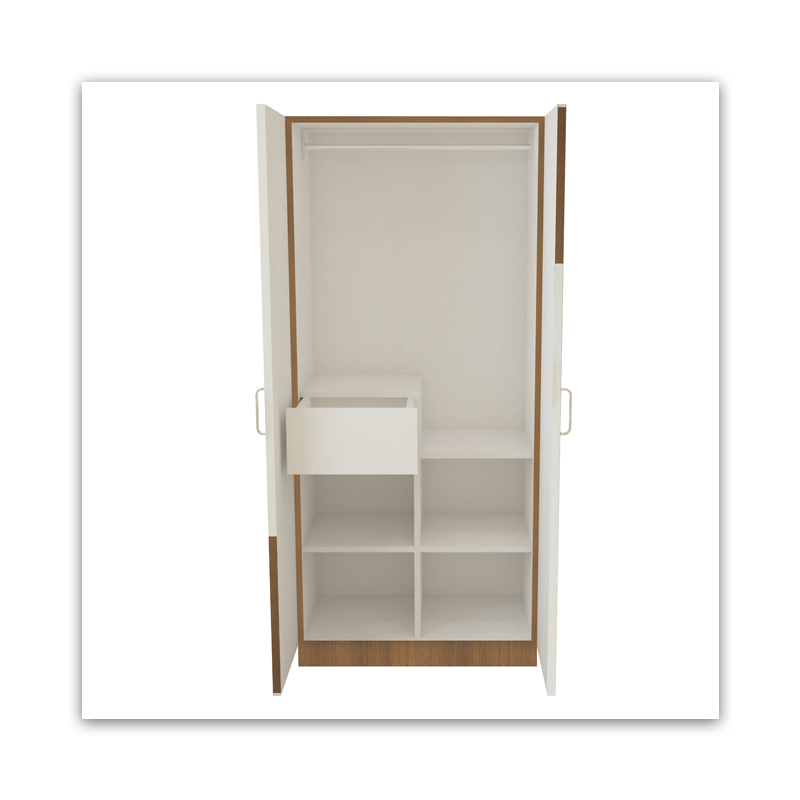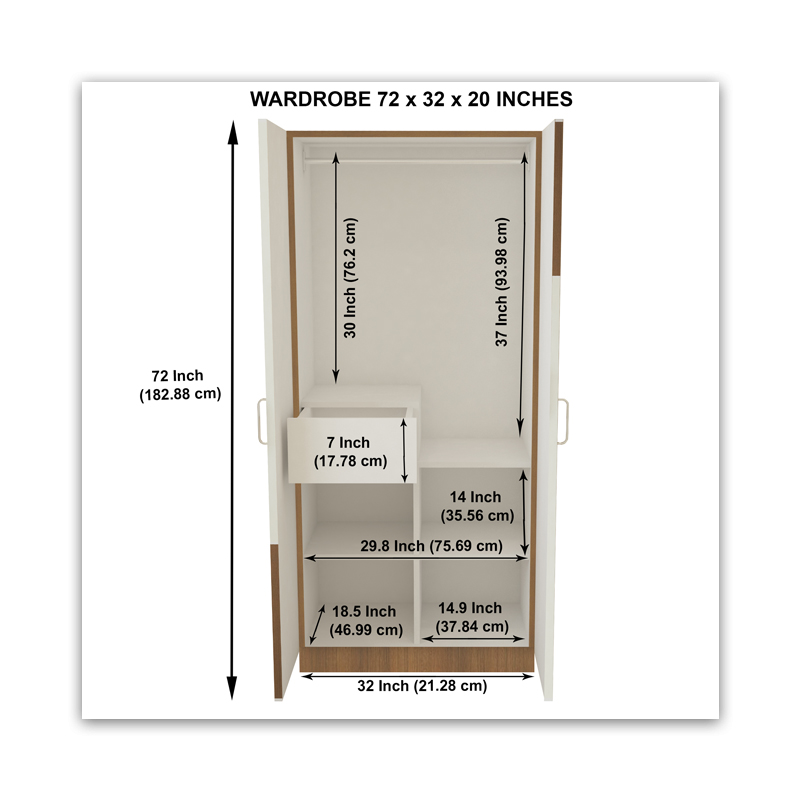 2 Door Wardrobe in Jungle Teak & Ivory White Finish
₹22,000
The 2 door wardrobe in Jungle teak and ivory white finish is a compact furniture design for small bedrooms. It's unique asymmetric design appeals to all age groups, so even your kids would love to have it. It is durable, safe and made with plywood and laminates.
Delivery – 25 Days
About Product
The Product
About this item:
1. Product Dimension: Height 72 inch, Width 32 inch, and Depth 20 inch
2. Product Weight: 75 Kilograms
3. Primary Material: Moisture Resistant and Termite Proof Plywood with matte finish laminates on outside and white laminate on the inside. Blockboard is used for the shutters.
4. Product Fittings: Telescopic Channels, Soft Close Hinges and Locks have been provided for shutters and inside drawers.
5. Product Color: Jungle Teak and Ivory White Laminate on the outside and white laminate on inside.
6. No. Doors: 2 doors
7. Load Bearing Capacity: 60 Kilograms
8. Plywood/Ply Board Thickness: 19 MM and 16 MM Plywood and blockboard
9. Room Type: Bedroom
10. Warranty: Manufacturing Defect Warranty for 365 days

11. Assembly: The product will be manufactured and assembled at customer homes. If any further assembly is required, it will be done by our team of skilled carpenters at no extra cost