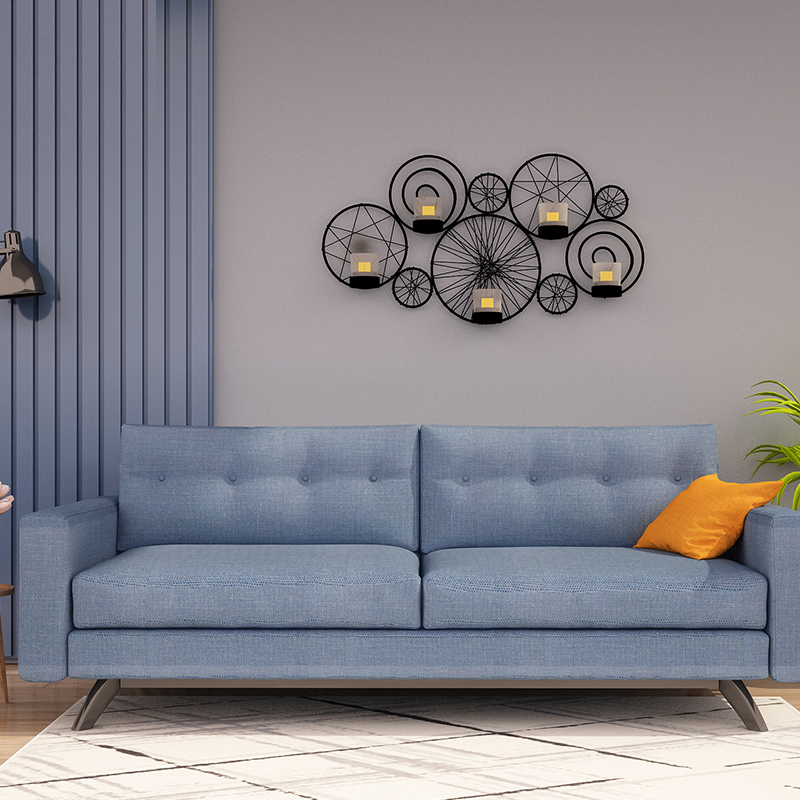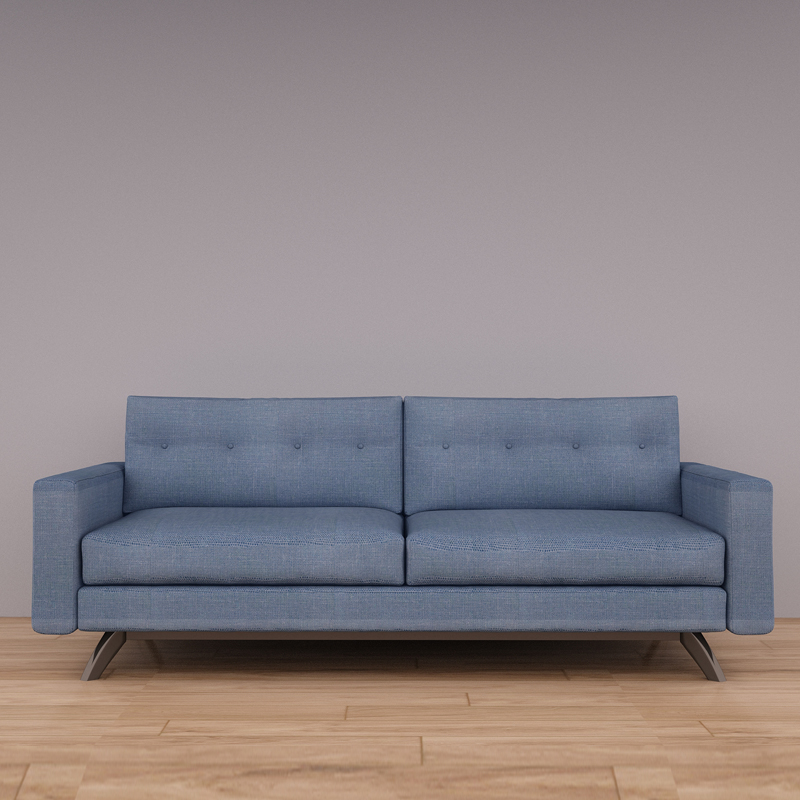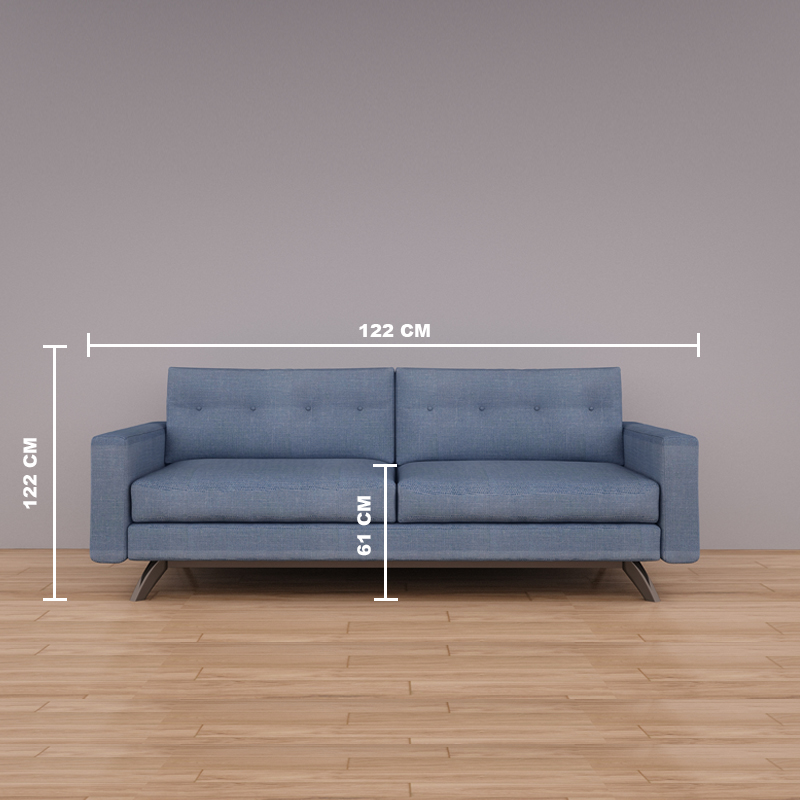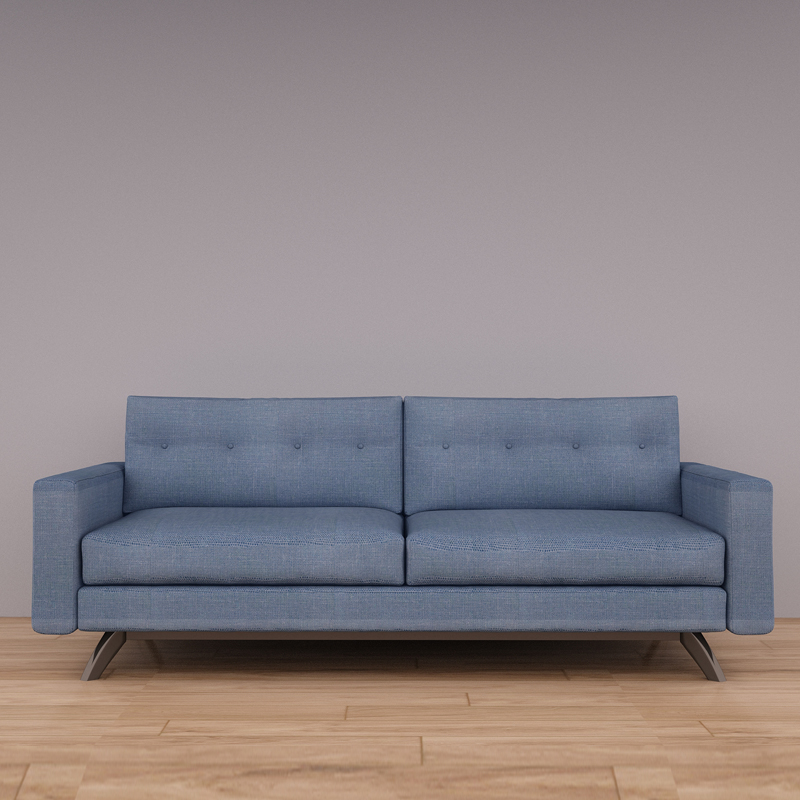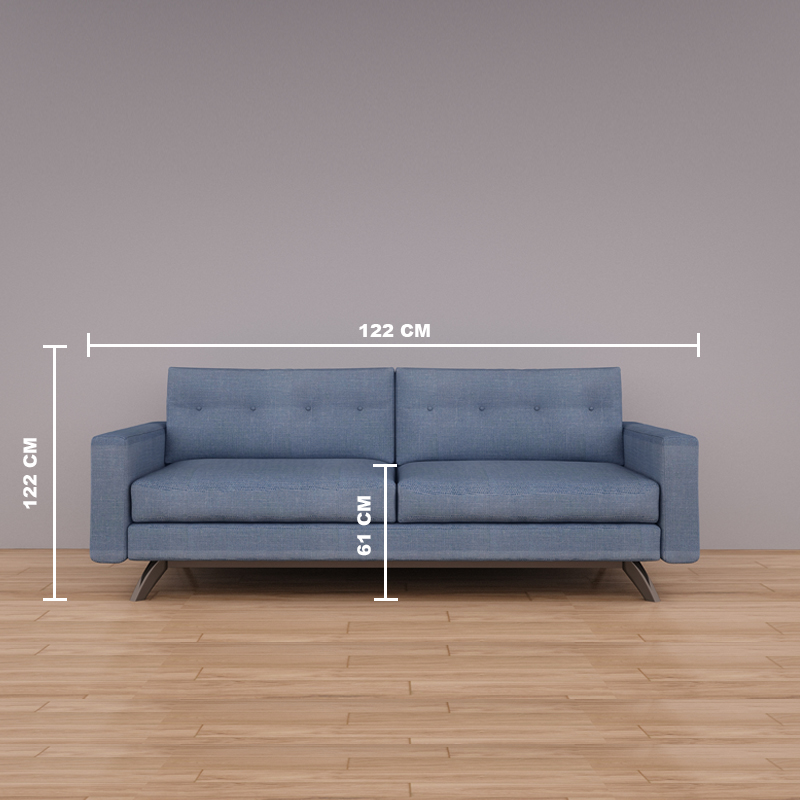 Fabric Sofa 2 Seater – Cornflower Blue
Fabric Sofa 2 Seater in Cornflower Blue upholstery is a perfect furniture item for your living room or your bedroom. High-quality moisture resistant ply is used in the sofa which ensures the furniture lasts a lifetime.
Delivery – 25 Days
About Product
The Product
About this item:
1. 2 seater sofa in cornflower blue upholstery
2. Height of the sofa, from the ground to the top of backrest is 122cm, height of the sofa from ground to top of sitting cushion is 61 cm and length of the sofa is 122 cm
3. The luxury 2 seater sofa can be a great furniture and design accompaniment in your bedroom and living room. Cornflower blue is a shade of medium-to-light blue containing relatively little green compared to blue.
4. Cornflower blue is the favourite colour of Dutch painter Johannes Vermeer, a colour that signifies luxury, style and finesse. It is one of the choicest colours used in Sapphires.
5. The sofa provides enough ground clearance to ensure the floor can be cleaned and mopped.
6. Pair up the sofa with light coloured curtains with blue floral design. Add a touch of green or orange cushions and plants. This is sure to give you a cosy corner in your home
7. Made with high-quality MR plywood
8. The product is made in full and shipped to your home as a single piece. Any additional adjustments if necessary will be provided at your home by our skilled carpenters.