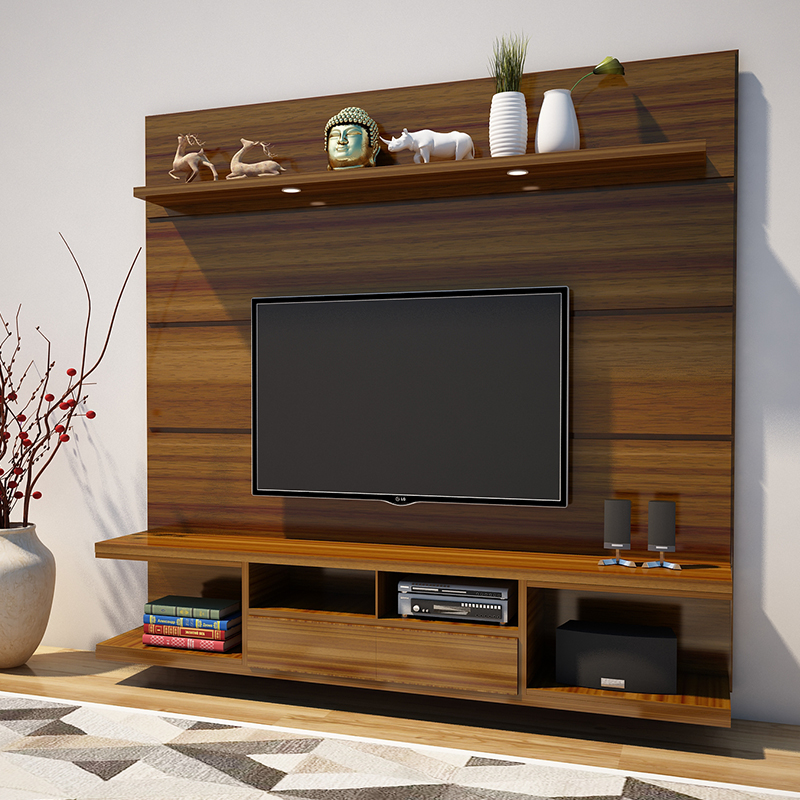 TV Unit With Open & Closed Storage – Rustic Cinnamon Finish
Modular TV Unit With Open & Closed Storage in Rustic Cinnamon Finish is an ideal choice for those who prefer a wooden interior look to the home interiors. If you prefer your interiors to have lots of woodwork and brown colour, then this TV unit is ideal.
Delivery – 25 Days
About Product
The Product
About this item:
1. Modular TV Unit
2. Has open and closed storage
3. Made with plywood and plyboard
4. Rustic and Cinnamon Finish
5. Product Dimensions: Height (152 centimeters) Length (122 centimeters)
6. Warranty: 365 days warranty on manufacturing defects
7. Style: classical wooden
A great piece of furniture that complements wooden coffee table and beige leather sofa. The modular TV unit is a great style statement to your living room. It goes well with formal parties as well as relaxed evenings with family and friends.