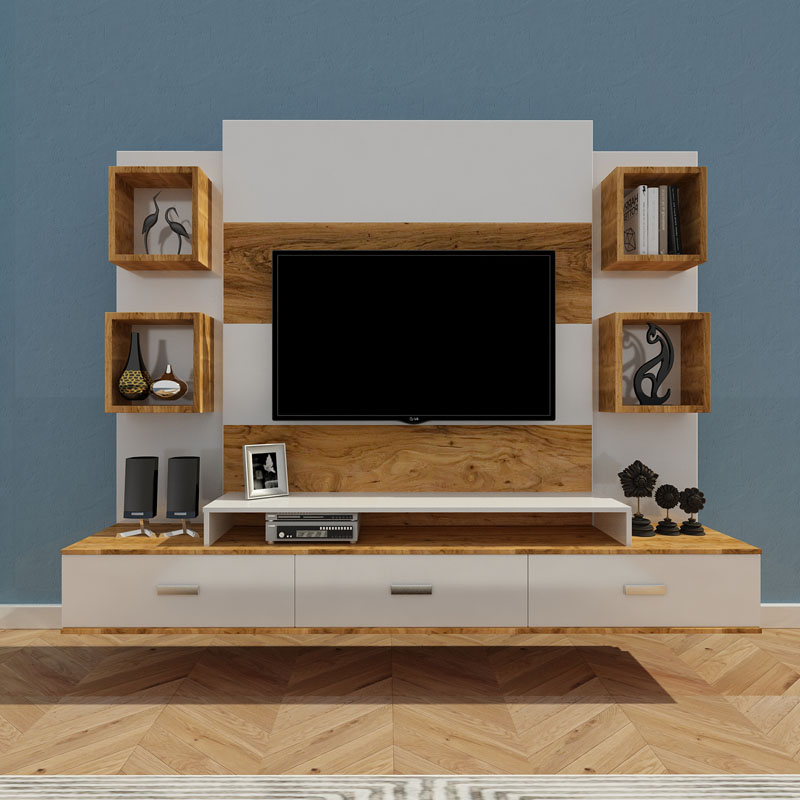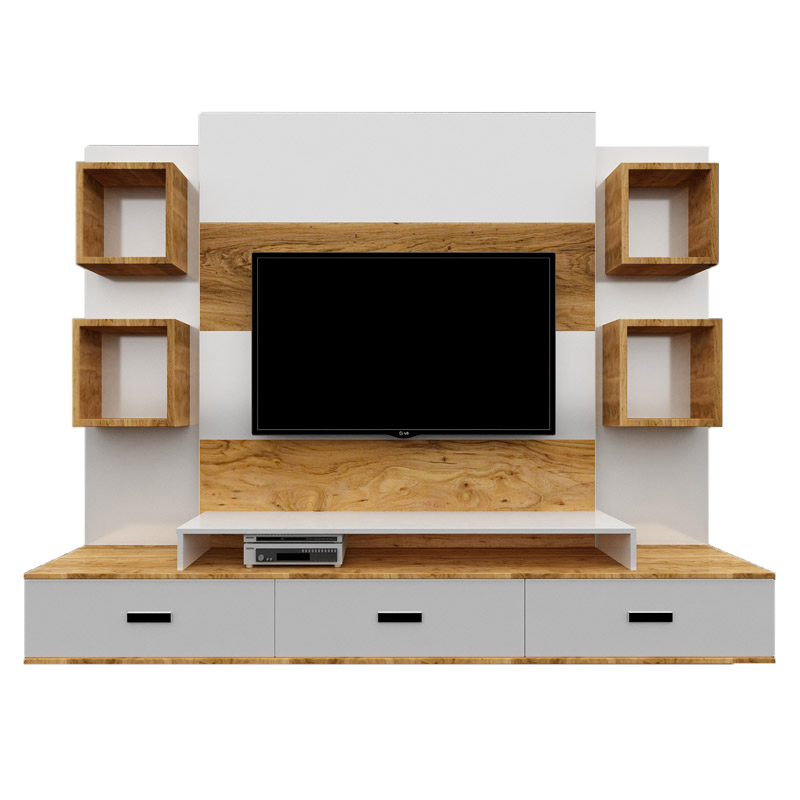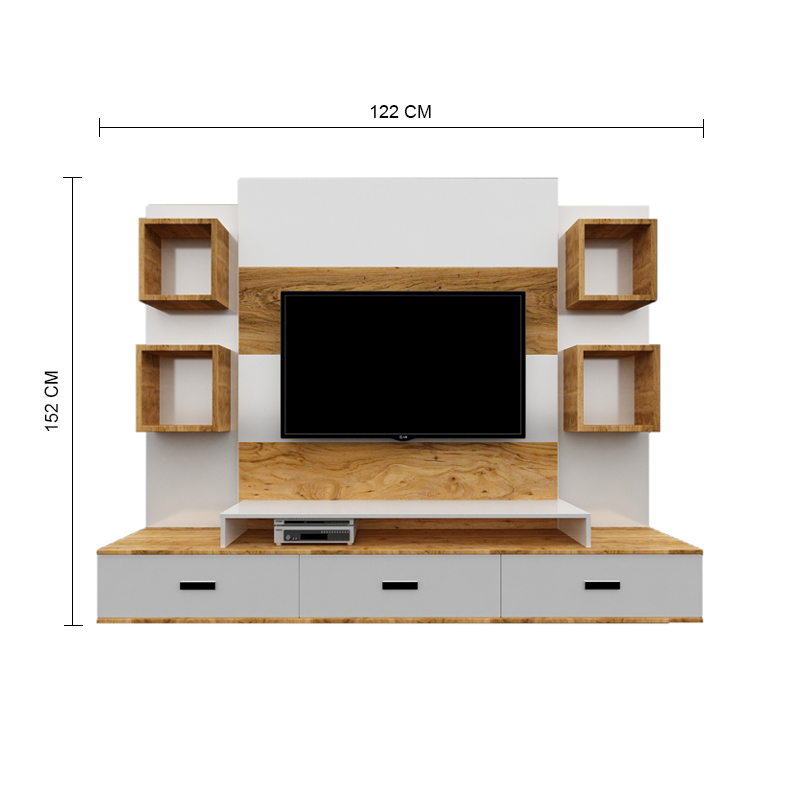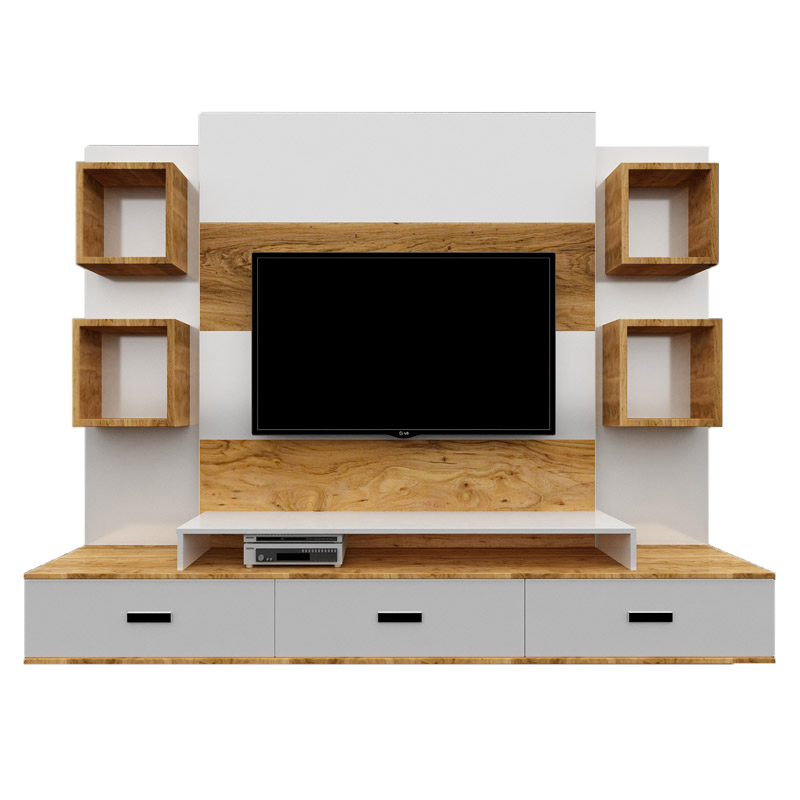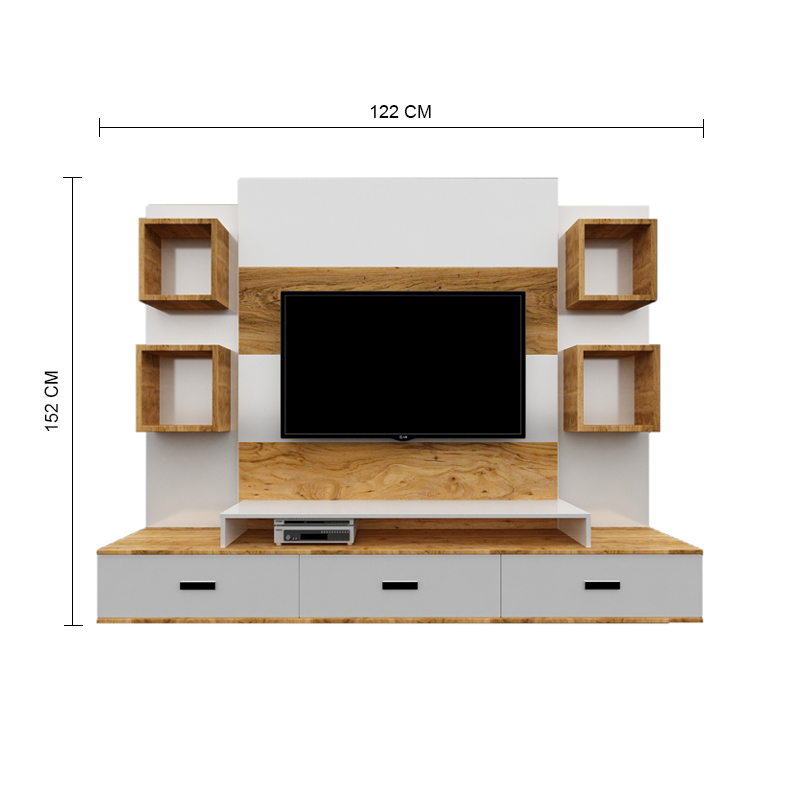 TV Unit – Wall Mounted With Open & Closed Storage – Teakwood Finish
Wall Mounted TV Unit With Storage with teakwood and laminate finish gives a contemporary look to your living room. The elegantly designed TV Unit is provided with ample storage spaces to help you organize your home better.
Delivery – 25 Days
About Product
The Product
About this item:
Product Dimensions: Height (152 centimetres) Length (122 centimetres)
Primary material: plywood and plyboard
Laminate Finish
Warranty: 1 Year warranty on manufacturing defects
Style: Contemporary and modern
A modular TV Unit ensures your living room can be transformed into an experience that you enjoy with your loved ones. With teakwood and laminate finish, the TV unit comes with storage which ensure you keep your living room clutter free.
Pro Style Tip: Pair the living room with our Leather Sofa in Gray colour and accent the wall with dark shaded decor items. The curtains can be light floral designs in white base going up to the ceiling which will make your living room an experience to cherish.