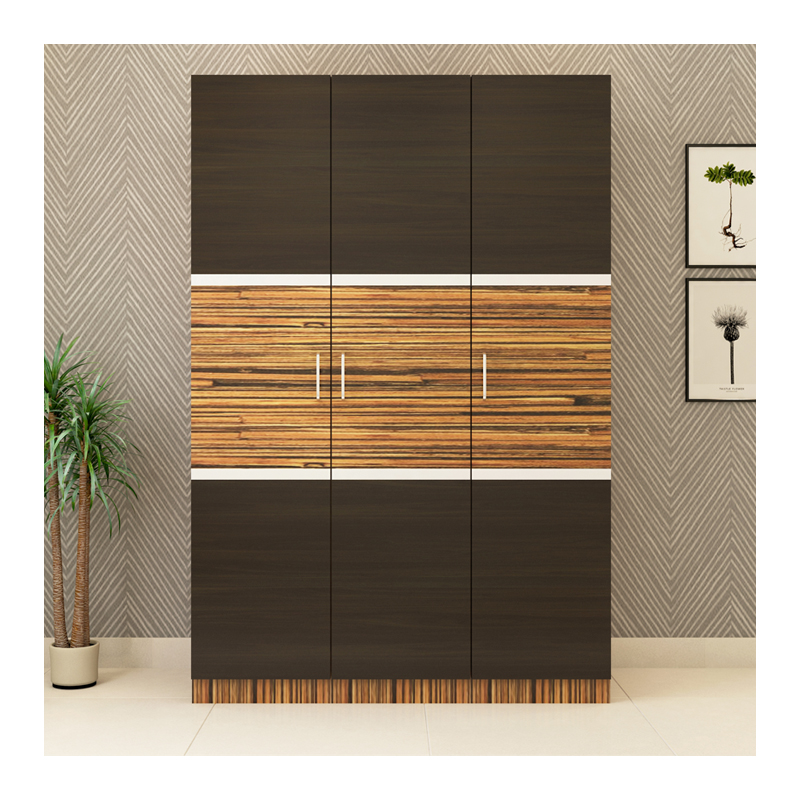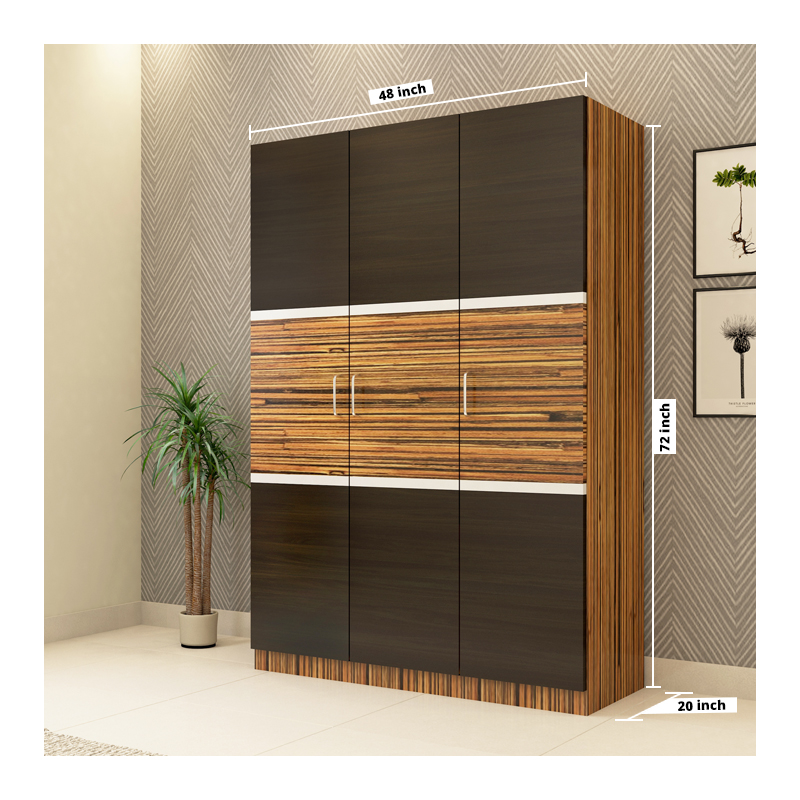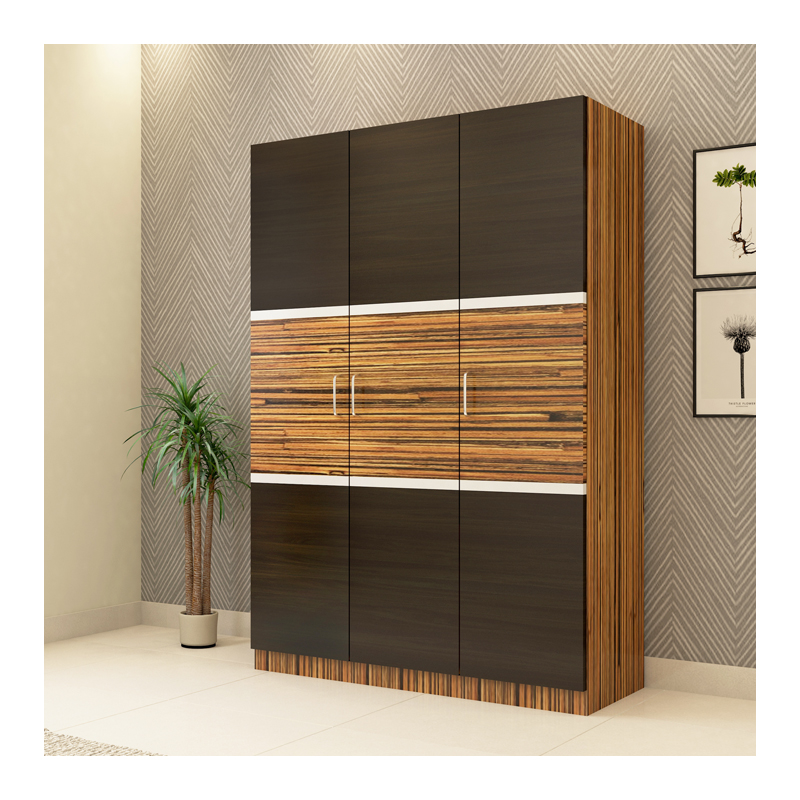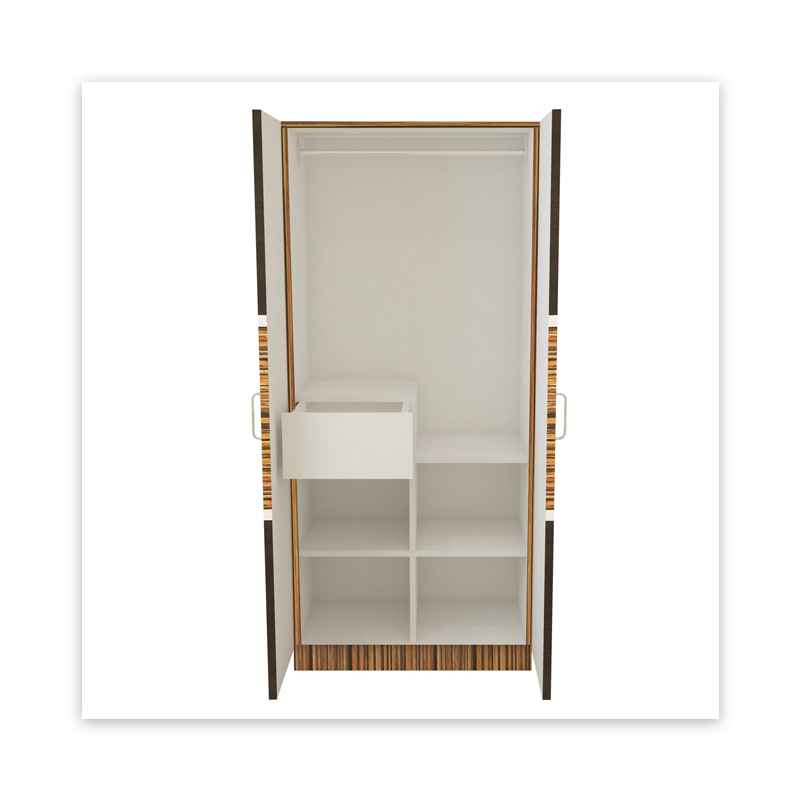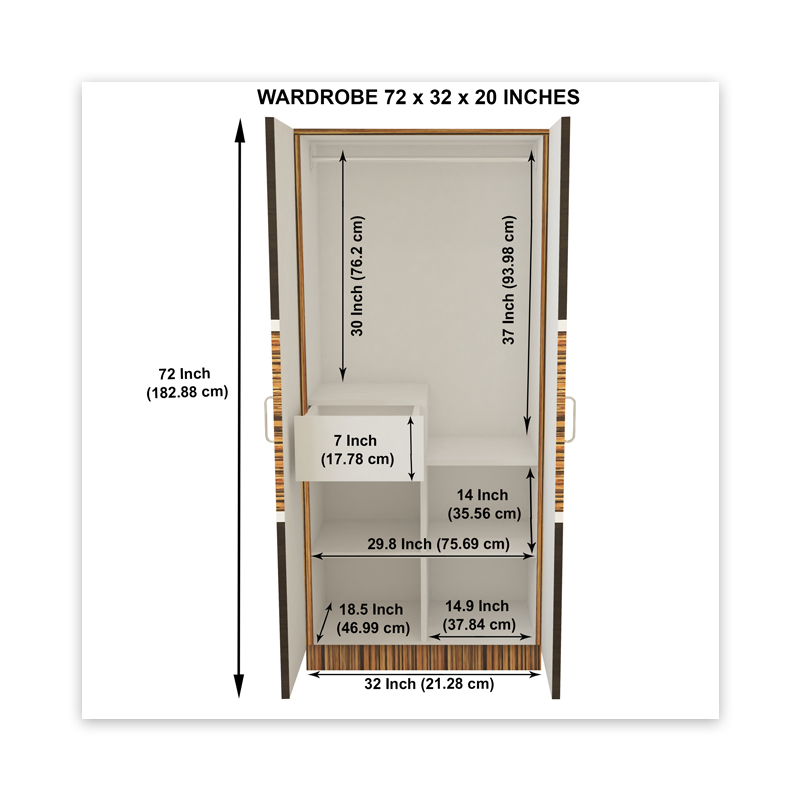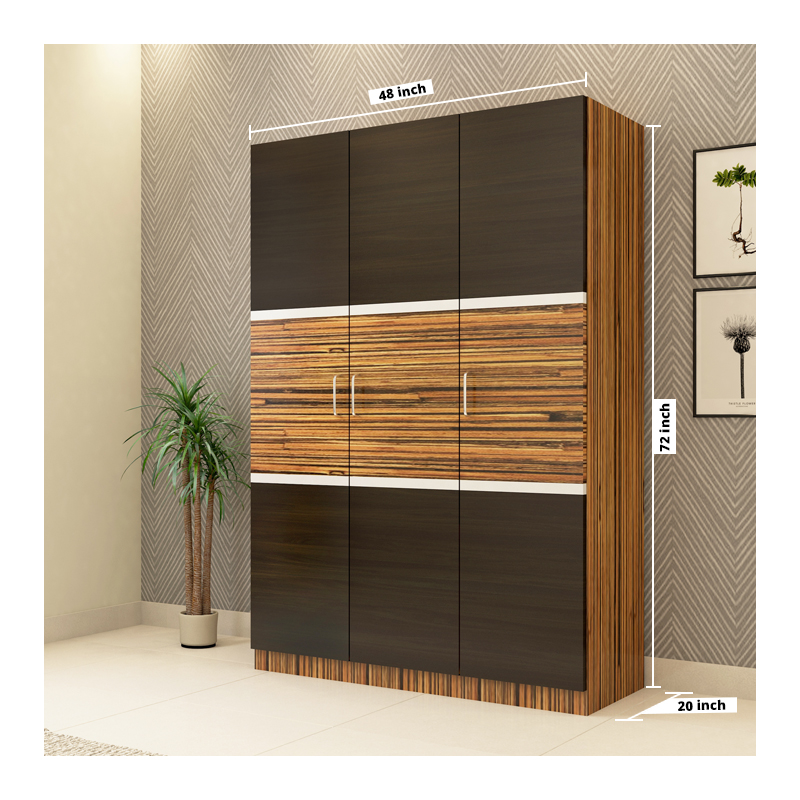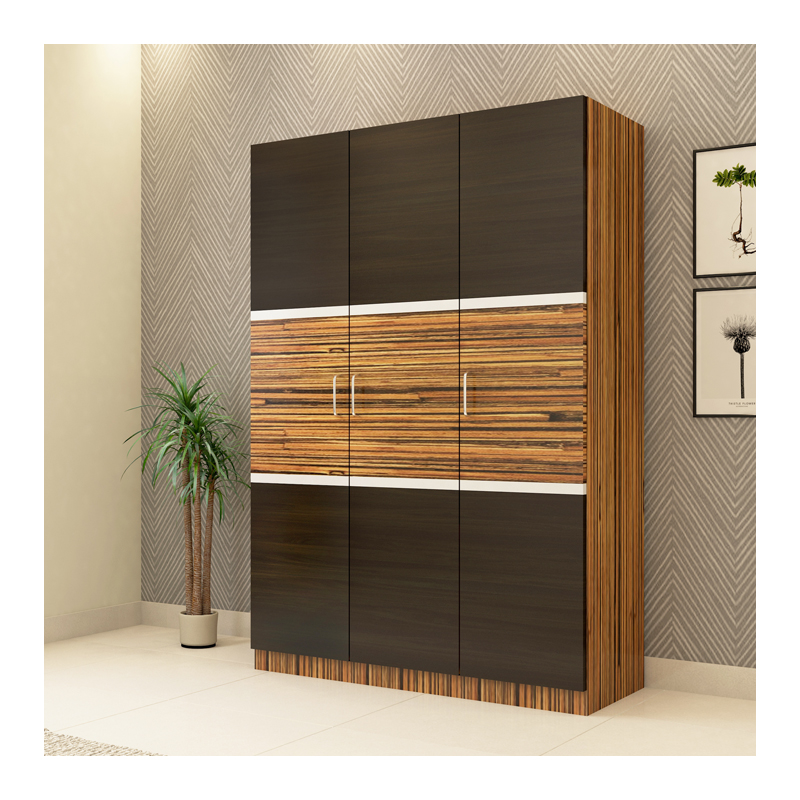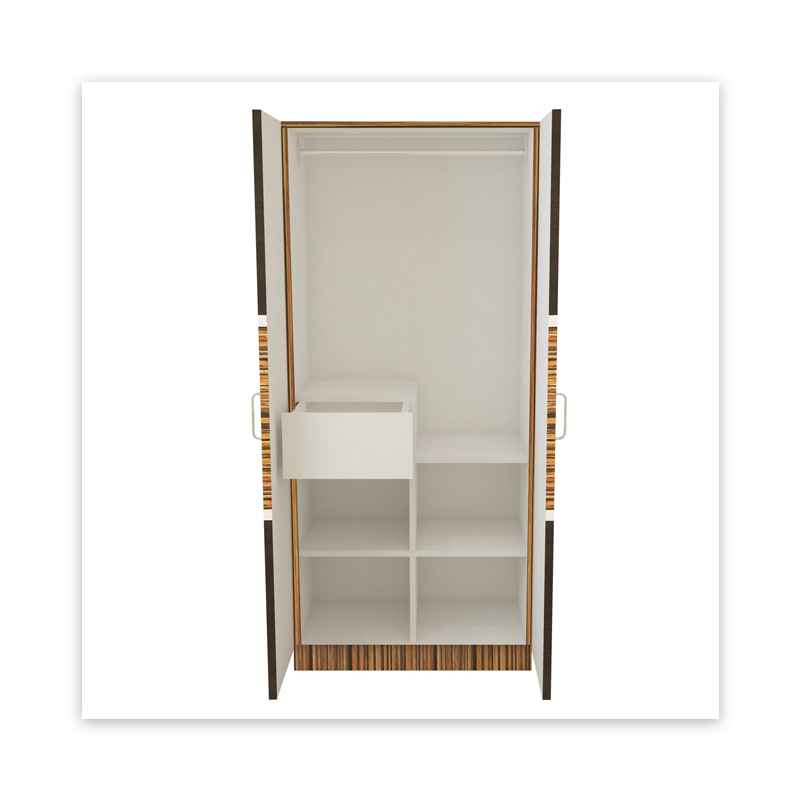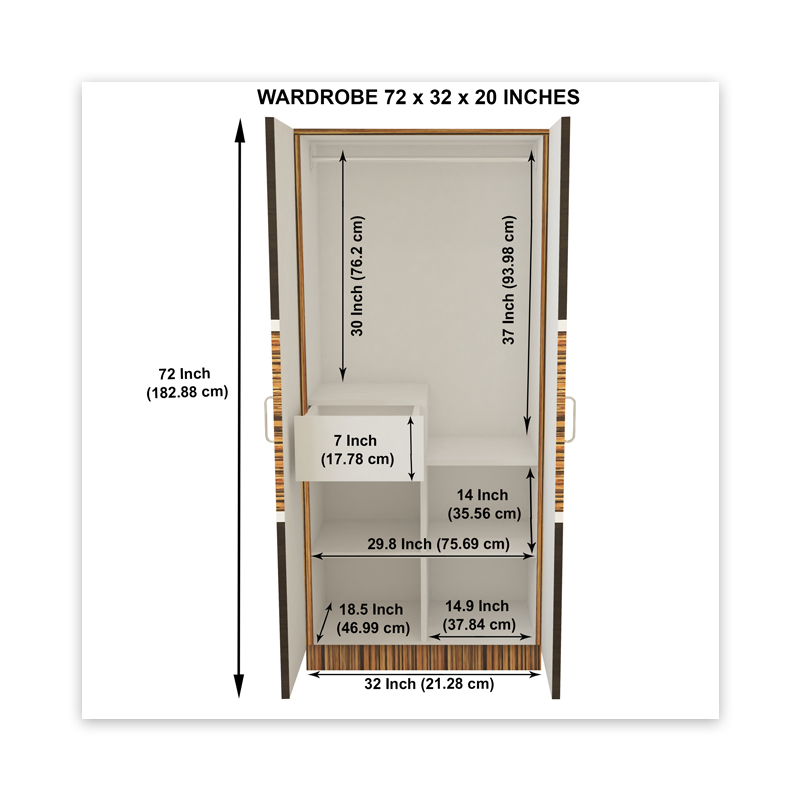 Moonwalker 3 Door Swing Wardrobe in Grainy Brown Gloss & Dark Chestnut Finish
₹32,000
The compact 3 Door Swing Wardrobe in Grainy Brown Gloss and Dark Chestnut Finish is part of our Moonwalker series of wardrobes which have been created exclusively for those who have a preference for eclectic styles. Who said, small bedrooms need to be dull?
Delivery – 25 Days
About Product
The Product
About this item:
1. Product Dimension: Height 72 inch, Width 48 inch, and Depth 20 inch
2. Product Weight: 100 Kilograms
3. Primary Material: Moisture Resistant and Termite Proof Plywood with matte finish laminates on outside and white laminate on the inside. Blockboard is used for the shutters.
4. Product Fittings: Telescopic Channels, Soft Close Hinges and Locks have been provided for shutters and inside drawers.
5. Product Color: High Gloss Grainy Brown and Dark Chestnut Colour Laminates on the outside and white laminate on inside.
6. No. Doors3 doors
7. Load Bearing Capacity: 80 Kilograms
8. Plywood/Ply Board Thickness: 19 MM and 16 MM Plywood and blockboard
9. Room Type: Bedroom
10. Warranty: Manufacturing Defect Warranty for 365 days

11. Assembly: The product will be manufactured and assembled at customer homes. If any further assembly is required, it will be done by our team of skilled carpenters at no extra cost