Matte Finish Or Glossy Finish
Whether you're rebuilding, refurbishing, or simply picking out accent items to beautify your house, there's one concern that everybody has: matte or gloss, which texture is preferable? Let's prevent a stumbling block in your design process. We've put up a quick introduction to the benefits and drawbacks of matte vs. glossy finishes so that you are able to make the best decision for your house. Continue reading to learn more.
Matte Finish For Living Room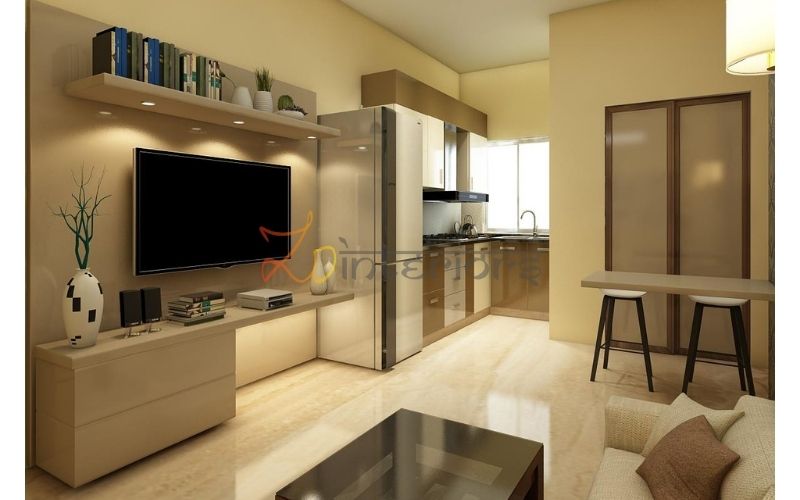 Matte-finish objects, such as alloys, paints, paper, or glassware, are frequently drab and roughened. Furthermore, matte-finished surfaces are becoming increasingly popular, with more individuals opting for them. Let's look at the benefits and drawbacks of this sort of finish.
Is Matte Finish Right for you?
Whenever you want your furniture to bounce by itself, a matte texture is ideal. If you want to use really vivid colors to draw attention to a plain interior, matte is the way to go.
A matte texture can draw attention to and enhance your decorations. If your space has matte furnishings, you may always contribute to the aesthetic, however in glossy surfaces, the gloss dictates the design of the room and leaves little opportunity for experimentation.
Matte finishes are accommodating as well. Abrasions, bruises, and scrapes are almost imperceptible. In rare instances, they may also eventually wind up there. If you have a pet or a child to watch out for, a matte texture is a fantastic option for your bedrooms.
Color with a matte finish also adds a lot of personality to the space. Matte can be a nice method to draw out another feeling whilst being unobtrusive (but on a bargain!) if you really want the space to respond in a way.
The greatest feature about choosing with a matte texture is that one doesn't have to stick to one aesthetic for their room; they could always switch it up, incorporate modern or vintage items, and conduct a mini–redo if they become tired of the way it looks.
Finally, if you're fascinated by dim lighting and don't like your space to be too bright, matte may be the new gold standard for you. Matte finishes soak and disperse light rather than reflecting it, making your space a very relaxing environment to be in.
When is Matte Finish not the Right Choice?
Matte is perhaps not the best alternative if you own a tiny room and just want the room to appear larger than it really is. It disperses lighting and therefore can make the room appear smaller.
Whenever a matte texture is added to a drab hue like charcoal or ochre, it could seem even duller and subdued.
Although matte finishes are good to look at, they could be difficult to clean! Toxins, fluids, and muck could be hard to remove from a matte surface because it lacks a shiny, glass-like quality.
Glossy Finish For Living Room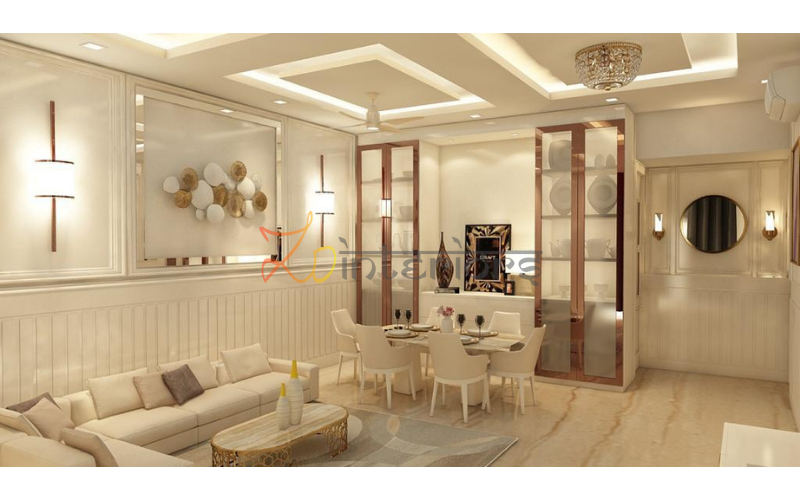 A reflecting or shining surface with a shimmery appearance is known as a glossy/high-gloss texture. Furthermore, most vibrant urban residences feature glossy finishes that give the house a lovely appearance.
Is Glossy Finish Right for you?
Once sprayed, glossy coatings don't demand much thought; they simply elevate the aesthetic of your space and lift it up a gear (without any effort!).
Items with a glossy surface, which reflects light, could quickly make a place appear bigger than it is. Choose a glossy surface in sections or bedrooms of the house where there isn't a lot of natural light. These are indeed highly reflective and, as a result of the effects, make the floor appear larger.
Should you want to use earth tones without making them look gloomy, give them a glossy touch.
If you like bold, rich colors that stand out, a glossy surface can help them stand out and give your space a brighter, cleaner, yet lively appeal. Just be careful not to overpower the style with a loud color.
Because it has a crystal appearance, glossy finishing is very easy to maintain. It will never discolor and is extremely difficult to damage or fracture.
Glossy is the way to go if you want to choose a contemporary, elegant, and high-maintenance aesthetic.
When is Glossy Finish not the Right Choice?
Smudges and scraping on a glossy finish are highly evident and often detract from the overall appearance of the object.
Glossy surfaces could also get tedious and tedious to stare at because there isn't anything to change and experiment with, so you may find yourself locked with a single style for the area.
On a glossy coating, oils, grime, and stains stand out considerably more. They're one of the primary reasons why glossy coatings are more difficult to keep clean.
Avoid using vibrant colors with a glossy sheen. The effect will be overpowering, and your space will be little unappealing to look at.
Which One Should you Choose?
When opposed to a glossy coating, a matte texture on your furniture is marginally cheaper. The overall pricing, though, would be the same if you were embellishing the room and enhancing the matte finish. A glossy texture can complete the style, although a matte texture may necessitate some more assistance with accessorizing. If you really want a darker shade, try pairing it with a lighter shade and using a glossy surface on top or taller cupboards that seem to be harder to access (particularly for children), as this decreases the risk of smears or scratching. The diffuse reflection is much more noticeable on upper cabinets since they are closer to the line of sight, effectively extending the room's dimensions. If you want to give extra depth to a room with a matte finish, consider selecting a doorway with a basic channeled shape.
Why Choose When You Can Blend Both?
The beauty of both matte and glossy finishes is that they could be combined and coordinated and used in the same space! You could have a matte cabinet as the design element in a glossy loungeroom, or you could just blend glossy cabinetry on top with a matte finish at the base of your kitchen cupboards.