Popular Hinges Brand In India : A Quick Analysis
| Brand | Automatic Closing | Silent System | Fast Assembly | Handleless Design | Heavy Duty | Usage |
| --- | --- | --- | --- | --- | --- | --- |
| Hettich | Yes | Yes | Yes | Yes | Yes | All applications |
| Sleek | No | No | No | No | Yes | Only Kitchen |
| Ebco | Yes | Yes | No | No | No | All application |
| Hafele | Yes | Yes | No | Yes | Yes | Only Kitchen |
| Godrej | Yes | Yes | Yes | Yes | Yes | Only Kitchen |
Our Top Appliance Recommendations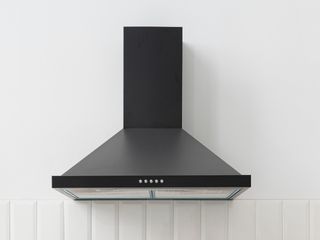 Chimney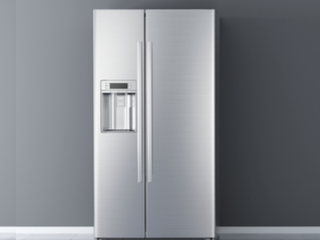 Refrigerator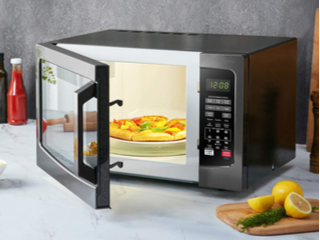 OTG & Microwave
A Review Of Popular Hinges Brand In India
After the wheel, Hinges are the second most important things invented by man. Hinges are essential items in our everyday life but we still underestimate them. When you walk around your home, when you drive your car and even when you cook meals in the kitchen, you make use of hinges. They may be small objects, they hold importance in every home. Hinges come in many varieties including strap, butt, pivot, butterfly, and spring. Hinges were made of wood and leather for decades, but now the majority of the hinges are made of different metals and very few are made of manufactured plastics. The styles of hinges are as per their use and where they should be fitted on. With numerous hinge brands like Hettich, Sleek, Ebco, Hafele, and Godrej available today, it can be difficult to make the right choice for your home. Read on to find out which hinge brand is right for your house.

How to Choose a Hinge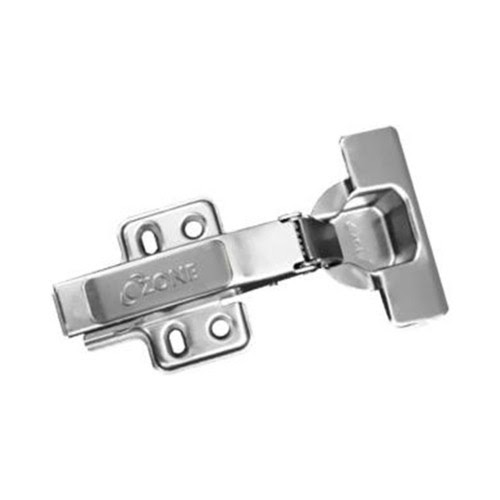 Whether you're repairing old hinges or constructing something new involving a hinge, consider positioning, using, and styling to ensure you get a hinge that works for your needs.
1. Framed or Frameless Doors
Test the casing to which the hinge is connected. Determine whether it is face-framed or without a frame. Face frames are common in kitchen cabinets and have a lip like a frame around the bottom. Face-framed boxes need a frame-mountable hinge while frameless boxes work better with frameless hinges.
2. Overlaps
Scan the face-framed cabinet or box for door or lid overlaps. Make use of overlay hinges when the frame is fully overlapped, use inset hinges when the door partially overlaps, and install full inset hinges for doors closing within the frame.
3. Proper clearance
Measure the gap between the lid or door and the box or frame you have. Proper clearance is important to avoid drags and pulls on the floor. The hinge pin assembly needs to provide adequate clearance to completely turn while opening and closing.
4. Weight of Door
Measure the weight of the door or lid the hinge will open. Solid wood items need a heavy-duty hinge, while hollow or plastic items need lighter hinges. Measure the length, width, and thickness of the doors as thicker doors or lids require taller hinges.
5. Frequency of Use
Understand the usage of the hinge, consider how much activity it will undergo, how much moisture it may be subjected to, and whether the hinge will be installed indoors or outdoors. Doors that are frequently opened require hinges that are durable and can tolerate the extra movement. Thin, light hinges will break down under the continuous wear and tear. In places with higher humidity or moisture, such as bathrooms, install brass or stainless steel hinges to prevent rusting.
Hettich Hinges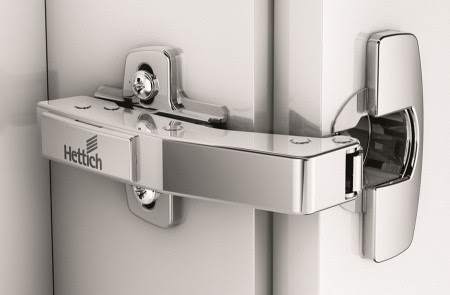 Hettich hinges are the core elements of good doors: inventive, sturdy, and durable. They have high quality capabilities as well as clever mounting and adjustment. The quick assembly hinges complete with their unique Sensys and Intermat technologies are particularly easy to fit and can be modified without any effort. With their invisibly integrated Silent System, the multiple awards winning Sensys hinge has revolutionized the world of hinges. Both hinges together with Intermat technology provide solutions for virtually any application.
1. Sensys Hinge
Sensys, the hinge technology with integrated Silent System offers much more convenience when closing hinged doors. Its wide automatic closing angle allows the smooth closing of doors almost automatically.
2. Intermat Hinge
Intermat is a very handy and versatile hinge that can be assembled really fast. This hinge is particularly easy to fit and it can be adjusted easily without much effort. Intermat hinges can be used for almost all applications. You can also add an optional Silent System that lets cabinet doors close softly without making any sound.
3. Handleless Design
A gentle press on the door is all it takes to open the pushrod and place it in a position that gives access to your finger and helps you to open doors easily. Pressing it on again closes the door. The door stays in the pushrod end position, or swings open, depending on the application.
Sleek Hinges
Sleek is a venture of Asian Paints. Sleek holds a market experience for more than 20 years, it's strict quality checks make sure that only the best hinges are installed in your home.
It's important to note that Sleek does not offer any innovative hinge designs like Hettich as most of Sleek's hinges are designed especially for kitchen cupboards. If you want basic hinges like Barrel hinges or piano hinges for your home, Sleek is your best option.
Ebco Hinges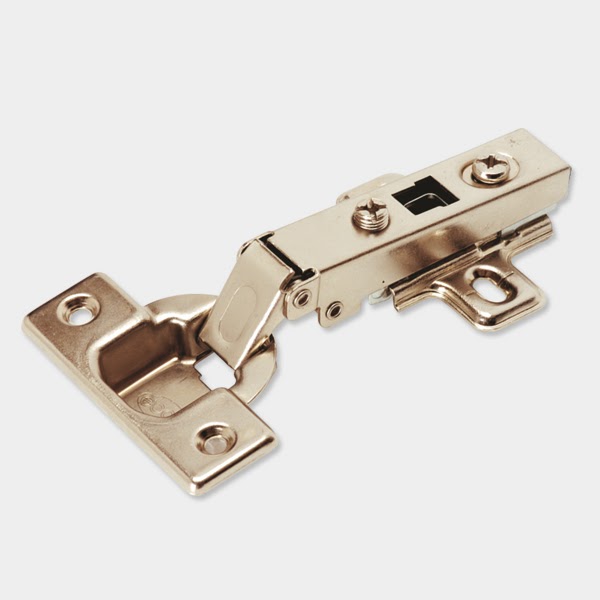 Ebco boasts a state of the art design and product development department which uses the latest 3D design software and CNC Machining Technology. Ebco has a wide range of hinges and some are specially designed for glass doors.
1. Regular Hinge
This hinge has a unique built-in damping system that lets doors close in slow motion quietly without any banging.
2. Specialty Hinges
Ebco's specialty hinges are perfect for pie-cut corner cabinets with bi-fold doors. Its spring-loaded latch mechanism allows it to be long lasting.
3. Glass Door Hinges
Ebco's glass door hinges are specially designed for delicate glass doors. Its soft closing technology ensures that doors don't close forcefully and cause damage to the glass
4. Soft Close Hinges
Soft close hinges designed by Ebco have a unique mechanism that prevents shutters from banging. These hinges can also be used for cabinets having blind corner panels.
Hafele Hinges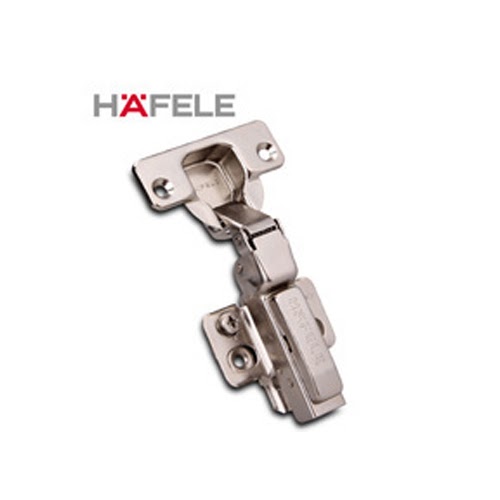 Hafele's kitchen hinges for cabinet fronts provide a magnitude of possibilities with various opening angles that can be applied to every possible application. Hafele's range also consists of special hinges that can be installed in aluminium doors or glass doors. This gives you the flexibility to design your cabinets according to your individual taste. For applications that need added convenience and better efficiency, Hafele's range of soft-closing damper hinges is an ideal solution. The range of furniture hinges also provides a durable range of BLUM hinges with added leading technologies like BLUMOTION, it provides smooth and quiet self-closing doors and TIP-ON that are perfect for handleless cabinets that can be opened with a slight push from your hand.
Godrej Hinges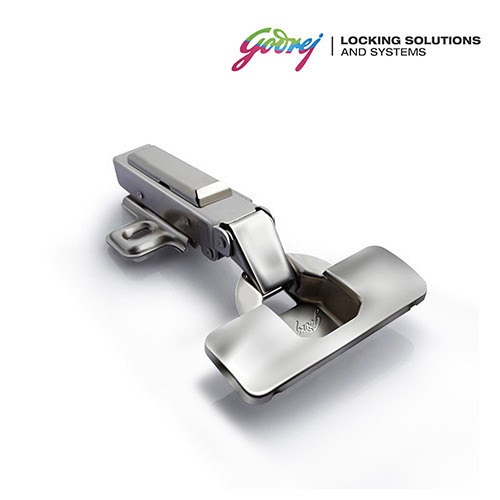 Godrej has fashioned a range of hinges that perfectly suit all kinds of shutters and doors. Godrej's concealed hinges installed with soft close technology are very convenient to install.
It has a clip-on arrangement that allows it to be easily mounted. Godrej's hinges are Nickel plated, they have high corrosion resistance. It also has a soft close motion feature to prevent banging and provides a smooth closing. These hinges come with a cover plate to prevent dust accommodation. Godrej also has a range of heavy-duty hinges that can stand up to 125 Kg of weight.
While it is always better to consult with a professional on what type of hinge you should choose for your home, we recommend Hettich. Hettich has a range of hinges that are perfect for all homes. Their award winning technology makes installation quicker and more long lasting when compared to other brands.
Disclaimer: Zarya Designs Lifestyle Private Limited, the owner of Zadinteriors.com is a registered dealer of Hettich products in India. This article has been created based on a completely impartial view after conducting thorough research on the technology used by each company, longevity and feedback from customers. We advise customers to consult with professionals before finalising the right product.