Living Room Styling Ideas
Styling is often misunderstood to be decorating, while they are both used to highlight and enhance an area, there is still a thin line between them. We can say that styling refers to decorating a space keeping in mind a particular concept.
For example: Let's take a neutral beige coloured living room, where the same beige palette is maintained from the walls to the furniture. Let us enhance this space and make it classy without much ado and a few elegant changes. So, let's achieve that with a few simple steps.
Step 1: Decor Your Sofa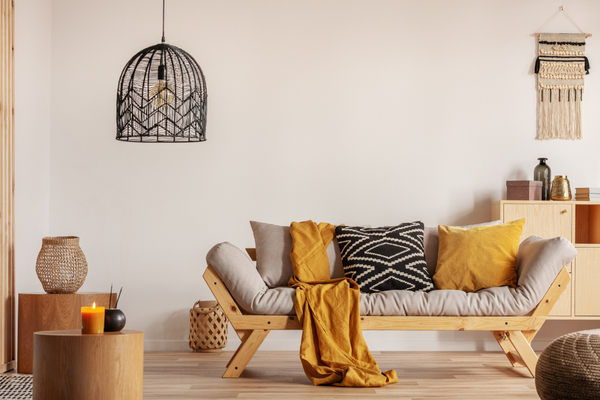 Firstly, let's start with your plain beige sofa. How about we throw in a few shimmery cushions of varying sizes, carrying a dull gold and bronze tone. Then, place rust toned (burnt orange) sofa runner across the sofa to add a feeling of warmth and comfort.
Step 2: Coffee Table Decoration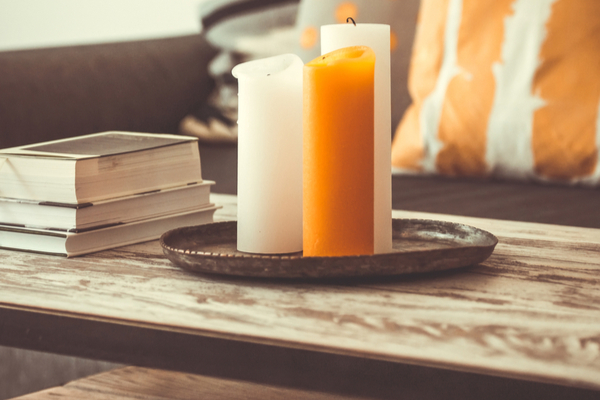 Let's shift our attention to the most central and eye-catching piece of the area, the coffee table. The coffee table could easily look unwanted and empty, topping it off with a rust toned metal (bronze or brass) tray and a few candle stands of varying heights and sizes is the best way to shift the attention from individual pieces of furniture to the entire décor and feel.
Step 3: Adding A Floor Lamp
Conventionally, a sofa has consorted with side tables on either side of it. How about replacing one with a tall floor lamp? A metal one with a brushed effect should do the trick. Not only will it add to the décor but the faded lamp will provide a relaxing ambience to space.
Step 4: Decor With A Mirror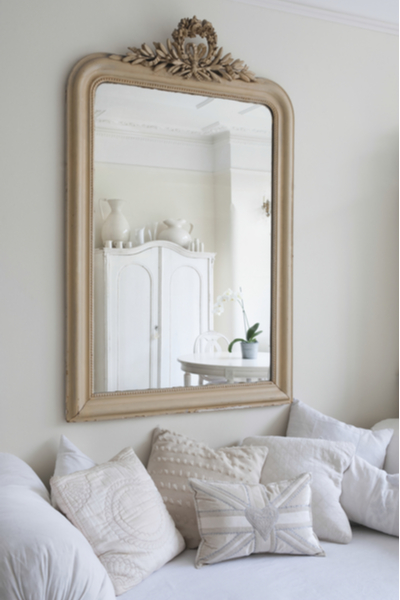 Our walls usually take away a significant amount of space. Though keeping them in shades of neutral is the best way to make space look bigger but, keeping them empty would only add to the dullness. Putting up a mirror with a golden metallic frame would not only add a feature to the wall but, would also add depth to space.
Step 5: Use A Rug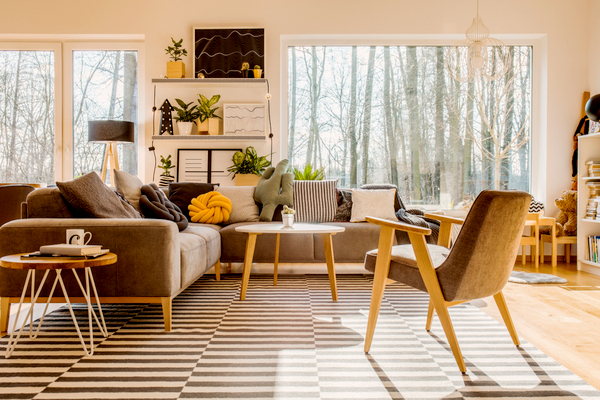 Lastly, the most important and standard part of any space, the floor. By not using a rug just as a mere piece of cloth to cover the floor, but treating it like any other significant and elegant piece of furniture, you will add to the style quotient of the space. Rugs are very helpful in visually giving an area a definite feel by binding all the pieces of furniture in the space together.
So, here's a little rhyme for a quick recap:
THE MIDAS TOUCH
Some may call it classy, some may call it bold,
But for the artsy look, do add a bit of gold.
Throw in a few shimmery cushions to enhance the glam,
And let's match them with golden side lamps.
Table décor can bring in the bling too,
Just top it off with a rusted tray and a candle stand or two.
If the wall's looking empty, put up a golden frame,
A simple touch of white and bronze to highlight the same.
Keeping the rest subtle, the star of the show shines, the gold,
You can never go wrong with this look, subtle yet bold.

Farida Matiwala
If you want your home or office to be styled by Farida