2BK Home Interior Design Ideas
The optimal home plan has 3 "sections": a master suite across one end, children's rooms and guestrooms (including bathroom) on another end, and a communal living/kitchen space in the midst, although this is a personal preference that could change over time.
Whether you live in a sophisticated, luxurious flat in Rajarhat or a charming bungalow in North Kolkata, our dream house decoration ideas can help you bring much-needed vitality and refinement to your household. Acquire the competence to mix modernism and finesse with history for durable excellence with our chosen choice of luxurious interior designs. 
1. Lighting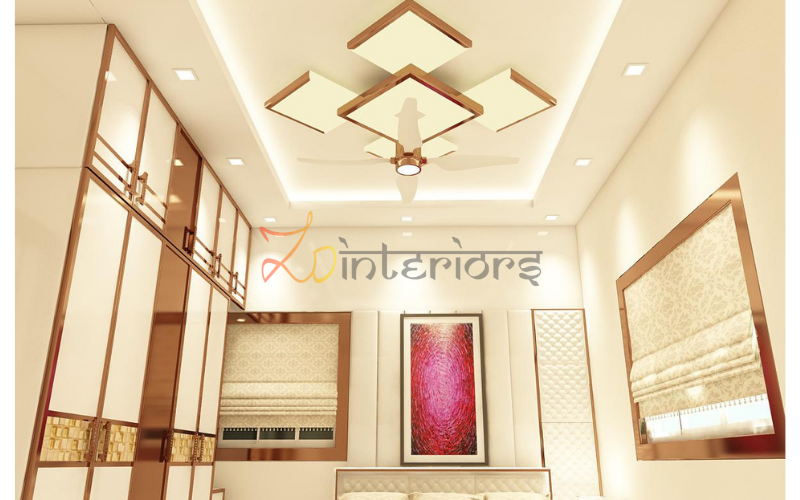 In terms of décor, lighting can make a world of difference. With a variety of interesting lighting solutions, you could accentuate the lovely nooks of your 2BHK apartment in Kolkata. Contemplate using lights in different hues, shapes, and intensities to illuminate your home's recesses and corners, stairway, hallways, resting corner, kitchen counter, and cupboards.
2. Smart Storage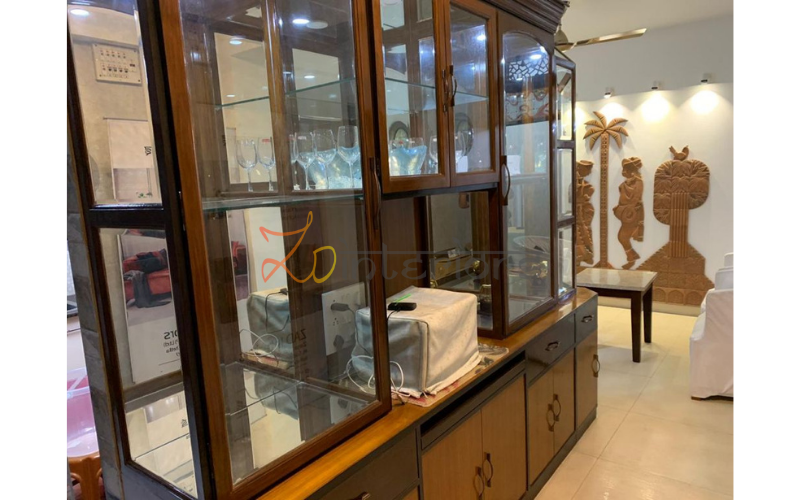 Current modern apartments in Kolkata are mostly about space-saving design concepts that aid to save the house's interior space. Bunk beds are a terrific way to save room, while shelf alcoves are perfect for storing personal belongings. When not being used, a collapsible, wall-hung workstation takes up no square footage and can be quickly stashed away. Isn't this a marvellous way to save space in an already cramped apartment? We think it is.
3. Mirrors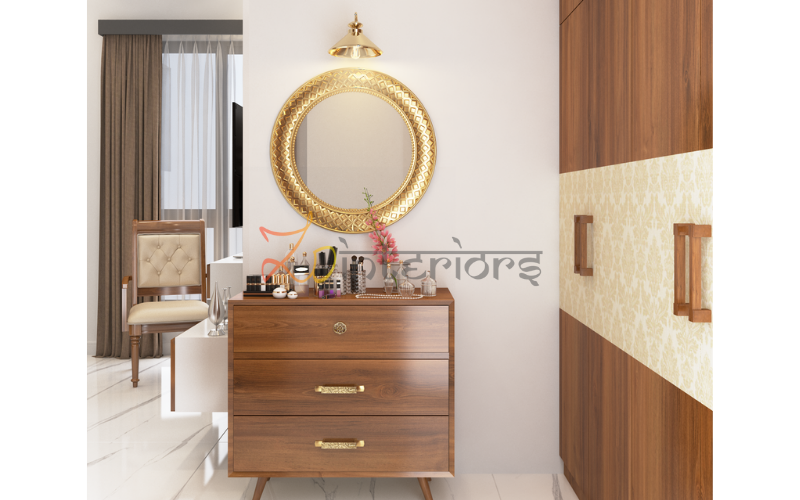 Mirrors are among the easiest and cheapest ways to fool your visitors into thinking your two-bedroom apartment in Kolkata is grander than it looks. Place a mirror right across from a window to make the space look larger. Mirrors could also be used to conceal any flaws in your home's walls or nooks.
4. Decorative Accents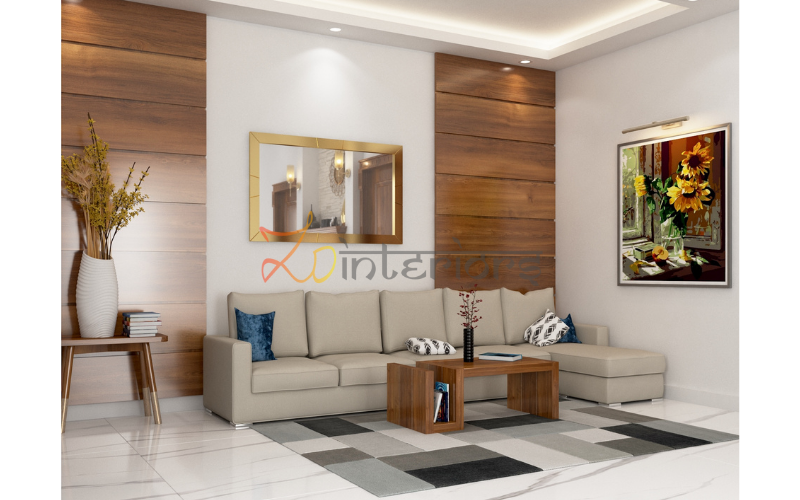 Simple decorative accents in your space include ground rugs, carpets, cushions, and drapes. The appropriate carpeting will help give your home a fresh look while also adding elegance. Cushions and draperies have a decorative aspect that adds to the elegance, and charisma of the room. Consider the shade, pattern, size, and aspect of your room when making your decision.
5. Be Creative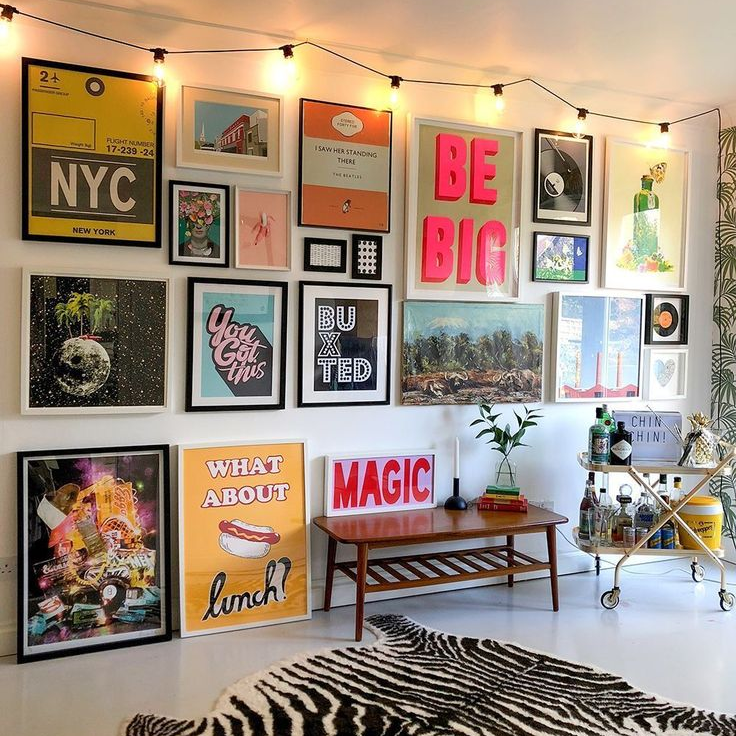 Decking the surfaces of your home with old photos, vintage paintings, or a bespoke mural will lend it a bigger appearance while also making a stylish statement. Ensure to hang the photos on a wall where they'll be the central feature and focus of attention for your visitors.
6. Go Green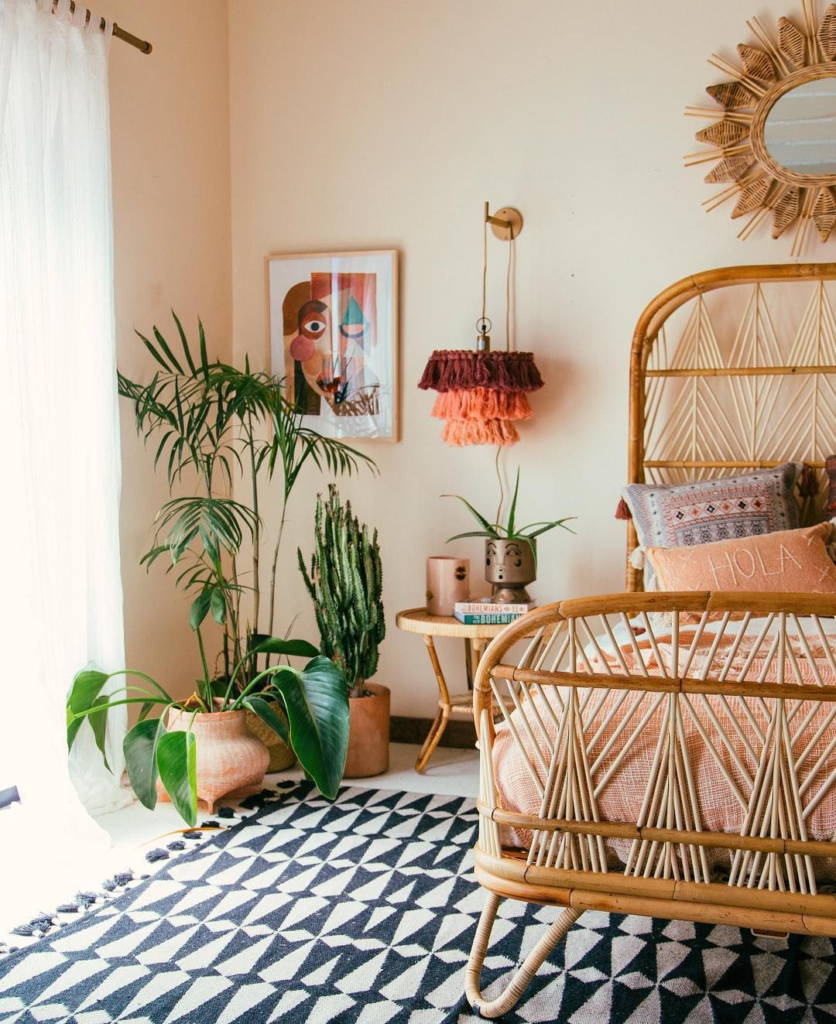 A few houseplants on the walls or shrubs tastefully arranged on planks of hardwood will give your home an unique appeal. To make your residence more lovely and friendly, think about adding additional lights to accentuate the houseplants.
7. Outdoor Spaces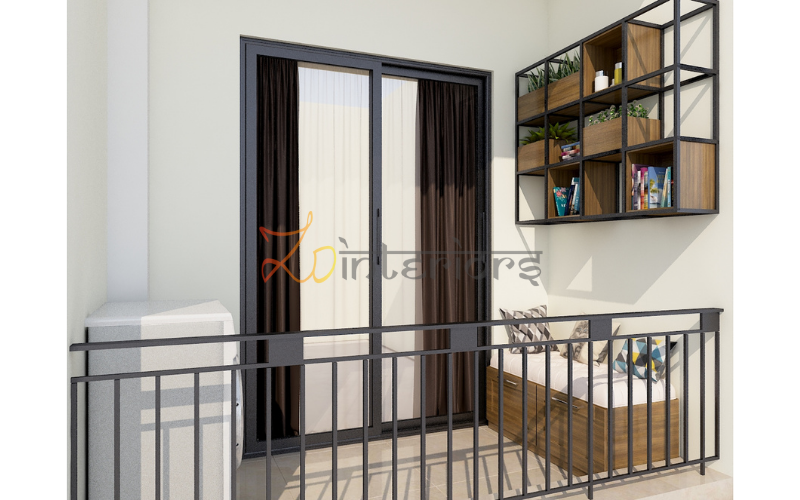 You shouldn't have to live in the woods all of the time, but exterior living spaces like porches, platforms, patios, and decks have a significant appeal factor among homebuyers. As a result, consider installing a patio or a balcony in your property.
8. Make it Child-Friendly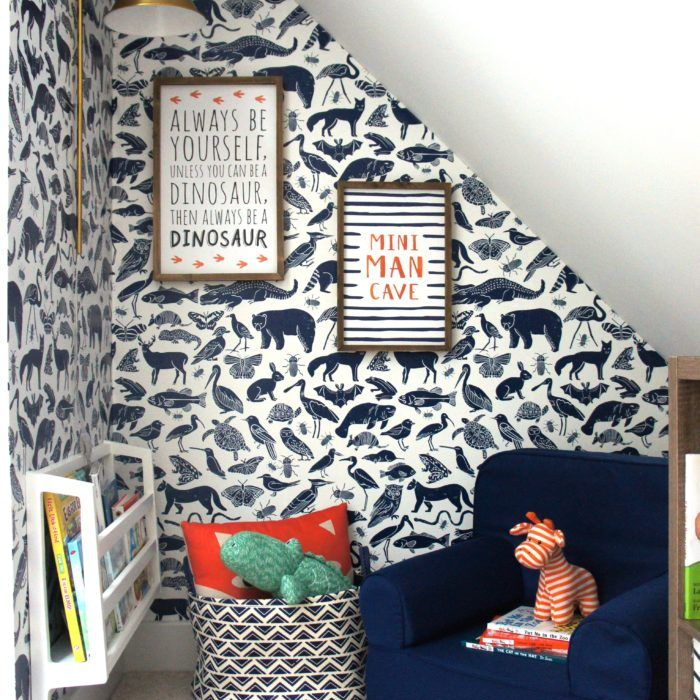 Consider a sitting room with pale pink couches and mint-green walls. Alternatively, there's playing surface on the balcony, making it a safe place to play! Also, don't overlook the citrus yellow furniture pieces and a comfy bay seat, which will make mealtimes more enjoyable for your child!
9. Make it Spacious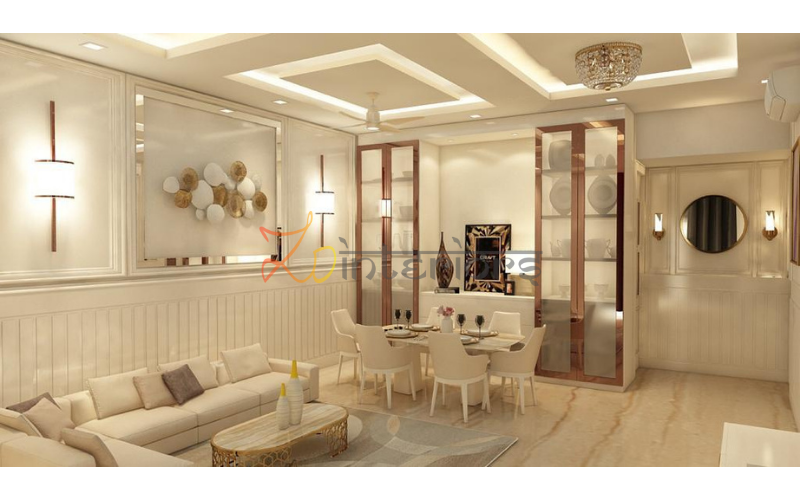 Take a look inside this low-cost home with plenty of storage! The dining area, for instance, has a concealed crockery cupboard and open shelves. And there's plenty of adaptable storage in the master suite, with closets and vaults!
10. Preserve the Aesthetic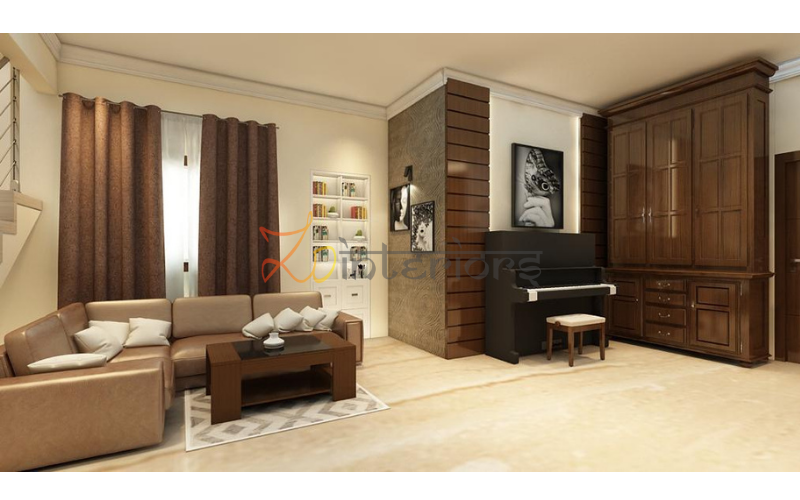 There are numerous appealing variables to consider, yet we frequently find ourselves selecting multiple ones that do not function for us. The visual continuity is a thread that runs across your entire home. Shades, tints, patterns, and the type of furniture employed are all examples of this.
11. Be Utilitarian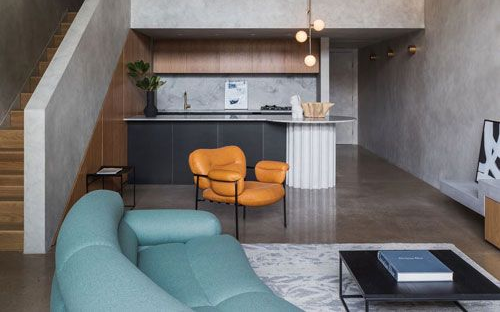 It's simple to arrange furnishings as per aesthetics regardless of their utility, but things get more hard if you have to arrange them based on their utilitarian relevance. The idea is to map out the area first and then arrange your furnishings.
12. Declutter and Organise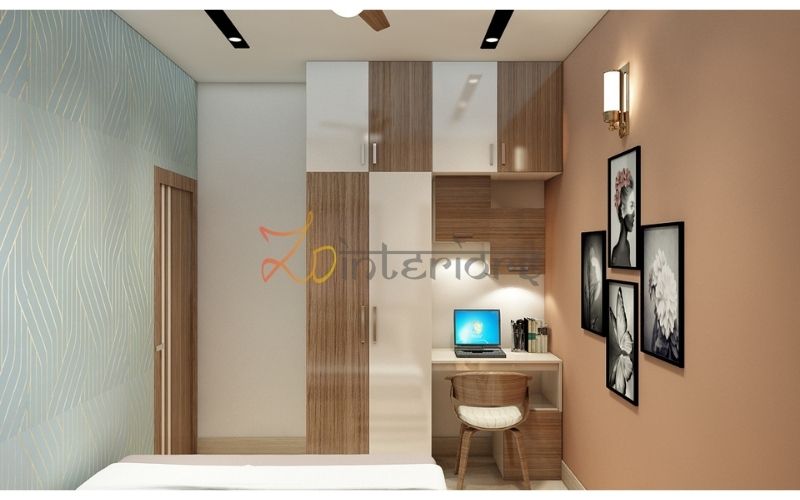 When you walk into a house, you'll see that it's a jumbled mess with a number of aspects that need to be organised. When you notice congestion in your home, it makes you feel anxious. Cleaning the house is the next thing on your to-do list. If you don't want to waste time getting stuff arranged every time you come home, develop areas that are tailored to your individual needs. This is when storage containers come in handy.They not only assist you in avoiding clutter, but they often allow you to redecorate your area with additional furnishings like a console table or a floor piece.
13. Preserve Space for Modifications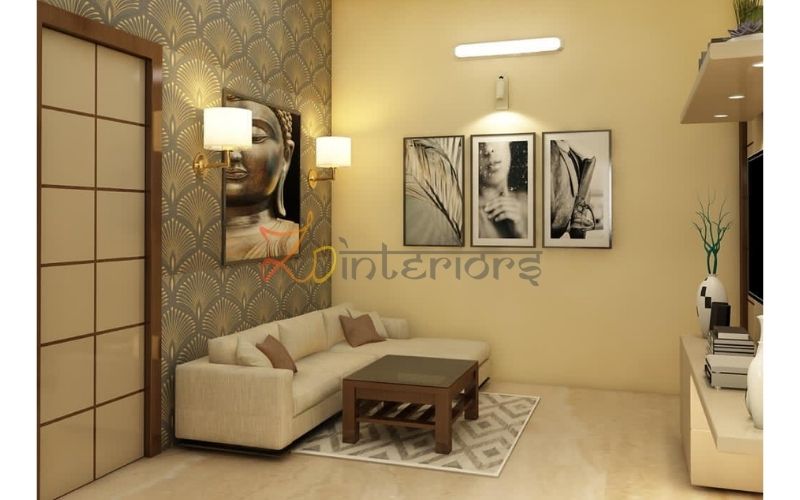 There's no such thing as perfection, because there's always improvements to be made in your household. This is a significant aspect while determining the design of your home. With additional space, you can add more and more items and accessorise even more. Leaving room also allows the area to be flexible enough to accommodate long-term changes. Because our tastes change over time, it's critical to keep your home flexible enough to accommodate changes.
14. Select What Fits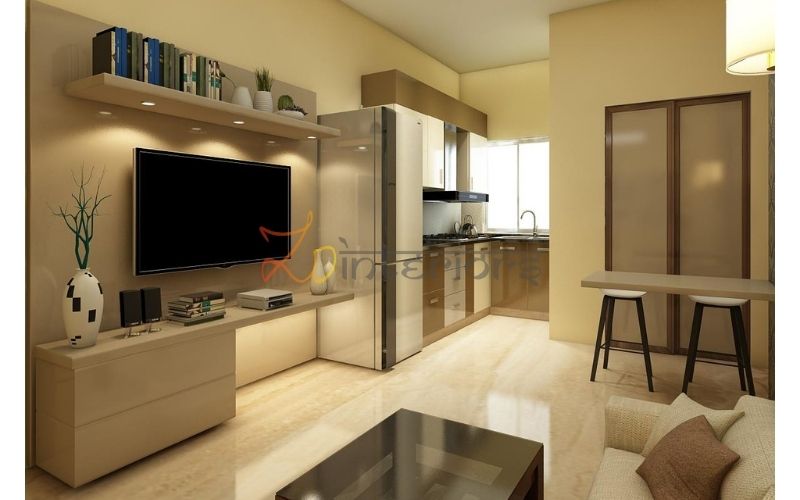 Picking undersized décor for your room is among the most common blunders people make. This could not only make your area appear smaller than it is, but it could also narrow spaces, making it hard for you to move around. As a result, it's critical that you select or arrange your furniture in accordance with your apartment's spatial requirements.
15. Colour and Texture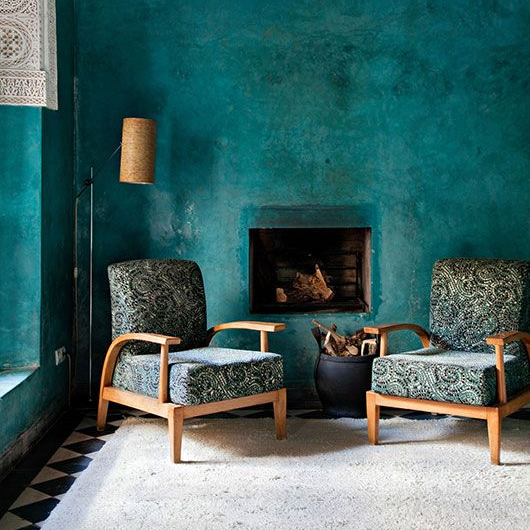 Colours are quite important. It's critical to consider how you chose your colours. Some colours are extremely loud, while some are extremely quiet. It's crucial to avoid using colours that are excessively brilliant or too dark. The liveliness of your environment is shaped by the colours you use. If textures are employed, they should not stray from the colour scheme used in the interior decoration.