Guest Bedroom Design Ideas
To ensure that everyone is satisfied throughout their stay -including guests and hosts- the best is provided to visitors. Flower arrangements, darkening curtains, fluffed cushions, and some more of the things listed below are all examples of this.
Scroll on for 21 guest bedroom designs, necessities, and décor inspirations to help you create a welcoming place.
1. Add Full-Length Mirrors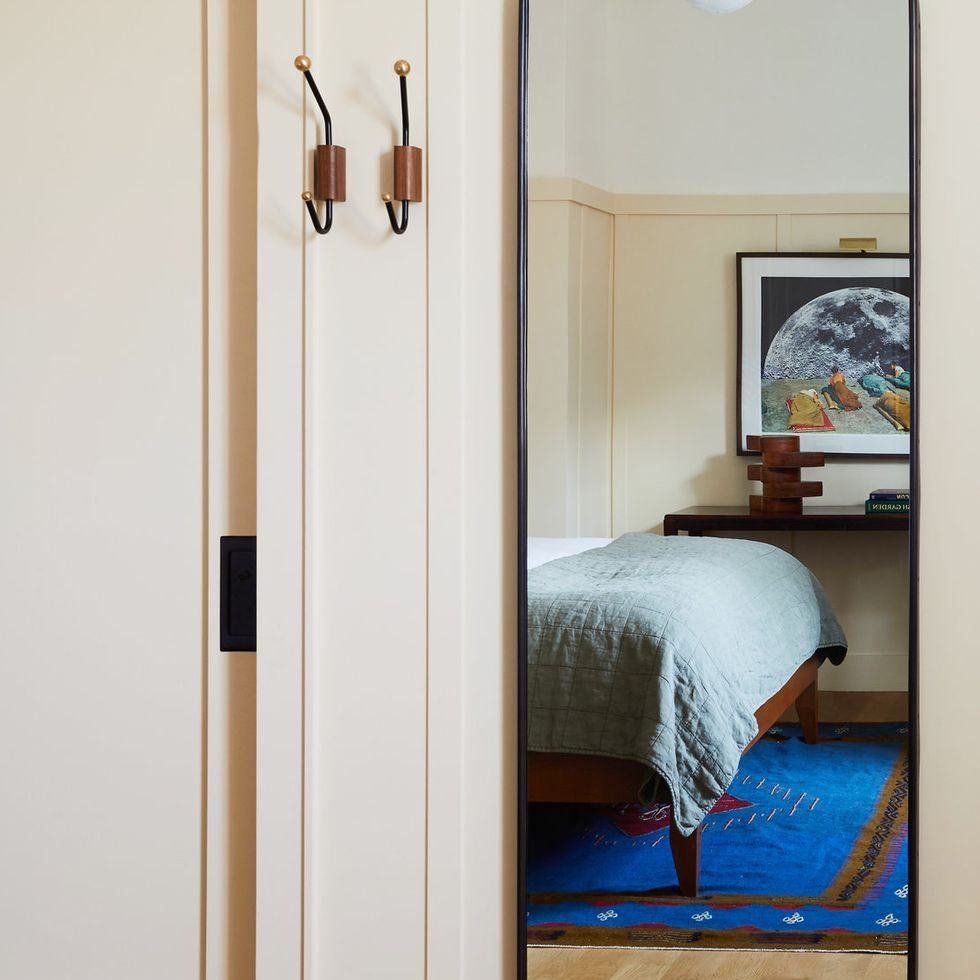 Since they are practically living out of a trolley, guests will love having convenient access to full-length mirrors. A mirror may also help a modest guest room feel more spacious. Jackets, bathrobes, and towels may all be hung on the extra hooks.
2. Construct a Cozy Nook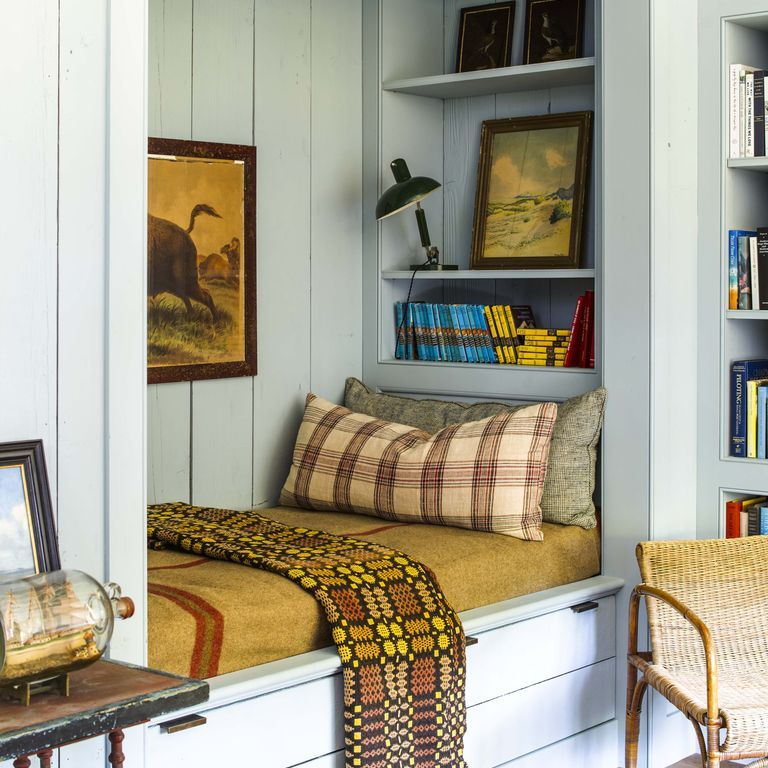 If you do not have a separate guest room, create a nook in some other area of the house. This alcove includes storage under the sofa and is wide enough to double as a visitor bed.
3. Make Use of the Attic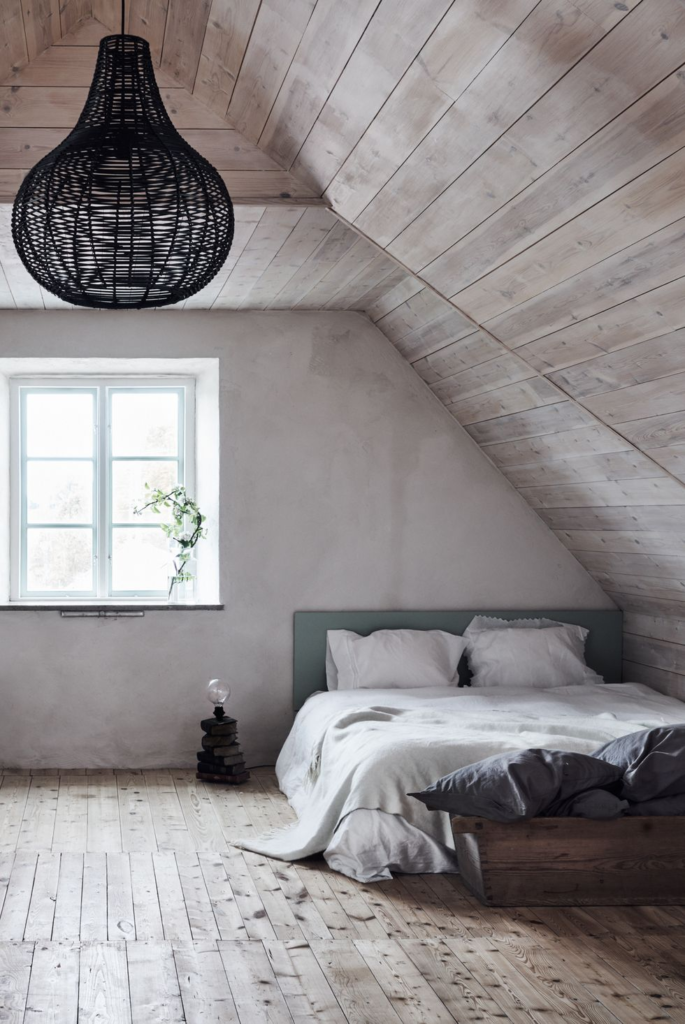 Utilize the attic if most of the areas of the house are engaged or if you simply need to create an additional guest room. Keep items closer to the ground and add a suspended lamp to finish things off if the rafters are low or slanted.
4. Landline Nostalgia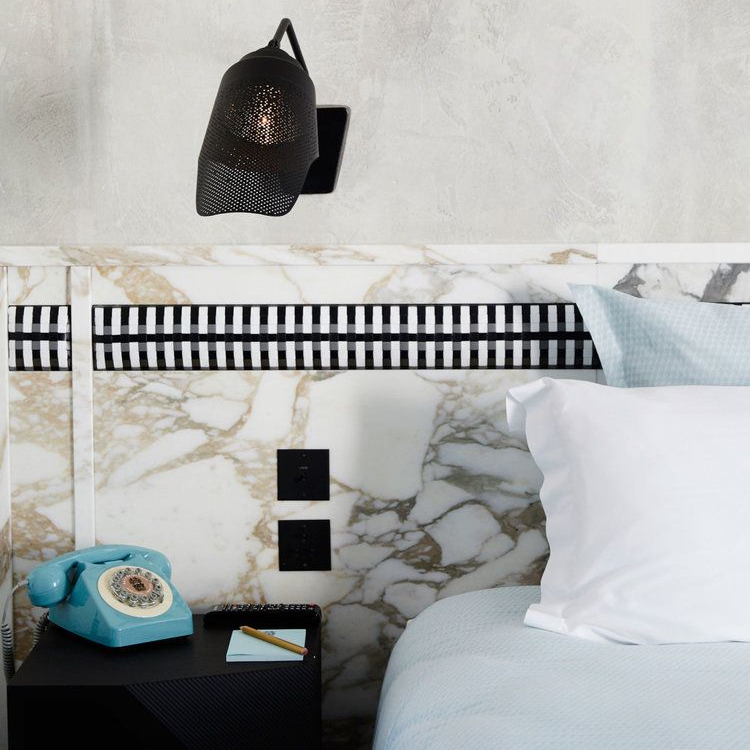 If you still have landline phones in the house, ensure that the guest bedroom has one too. It might be useful if your guest's smartphone has to be charged, and it's much more important if you don't have excellent signal coverage.
5. Mini-Bar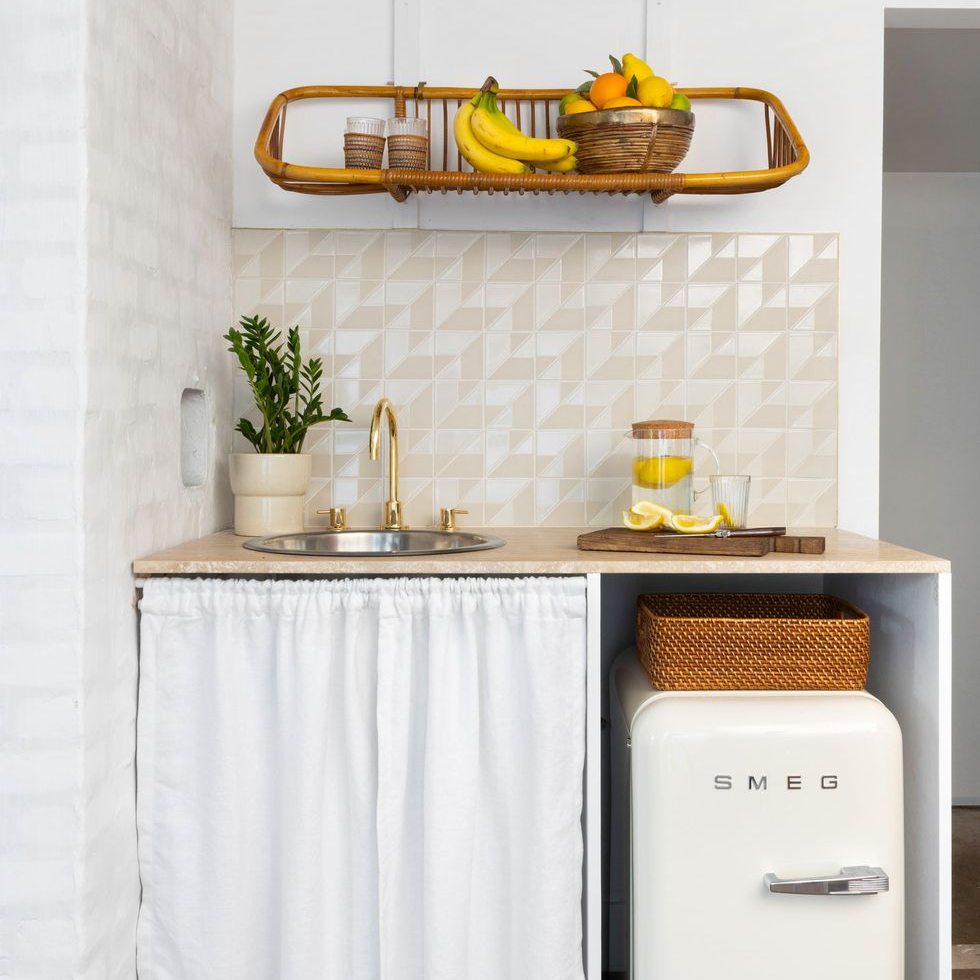 Install a liquor cabinet to offer your guests greater privacy and a luxury feel, particularly if the guest room is separate from the main home. Just remember to clear it when they've left.
6. Be Dramatic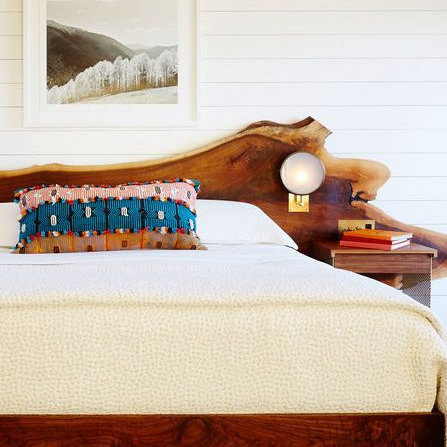 Just because you do not sleep there each night does not really mean the guest room can't be stylish. For a distinctive and trendy look, choose striking headboards, wall hangings, and built-in lamps.
7. Make a Reading Corner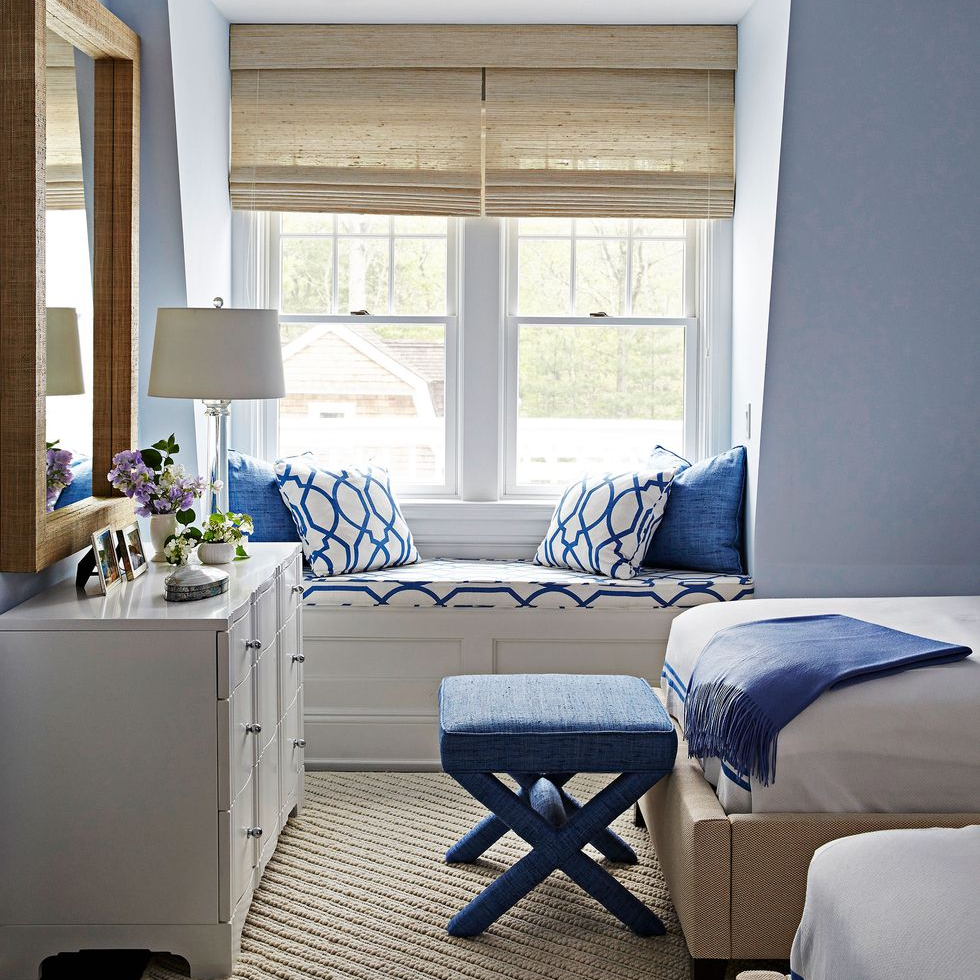 In a guest bedroom, a bay window is a nice addition. It would provide them with a place to relax that isn't the shared living area. A chest is also a wonderful addition if they need to unpack their items.
8. Be Scrappy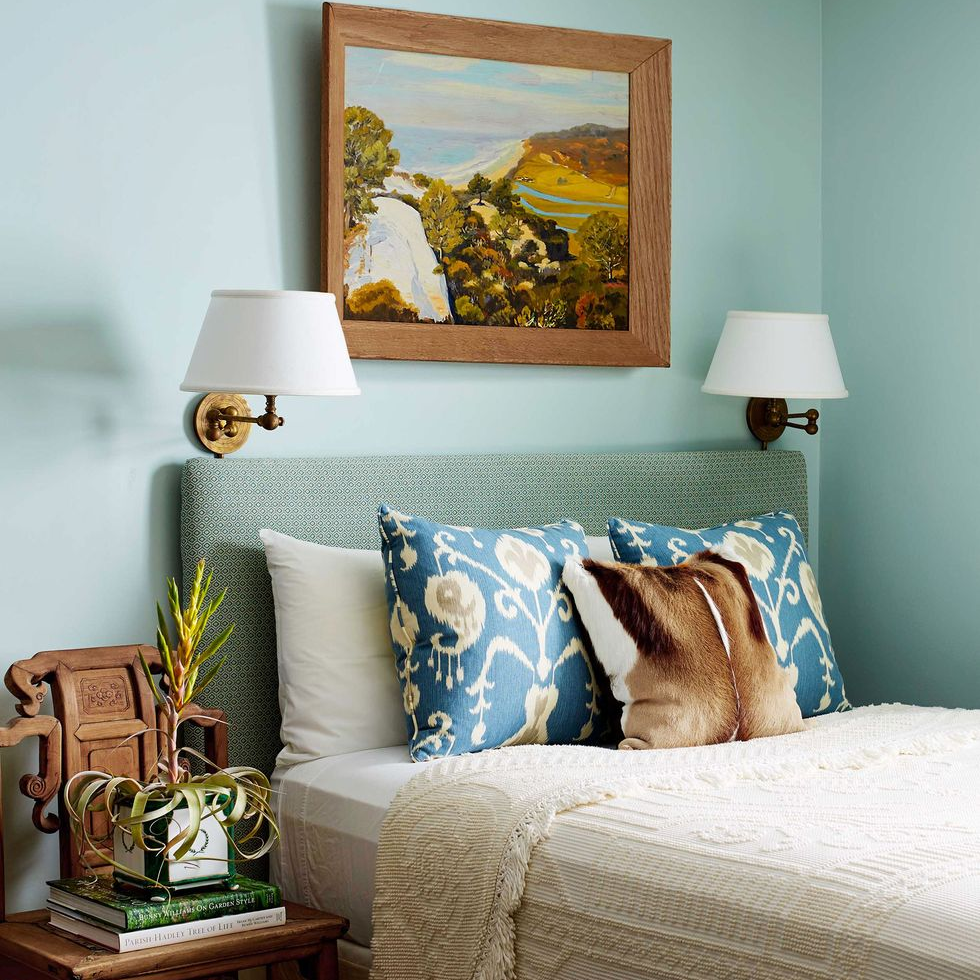 Use a stool as a small table and mount sconces to conserve surface area when the area is constrained and you don't really want to purchase expensive, heavy furniture. Setting a positive atmosphere with a cheery shade, such as this mild turquoise tint, is also a fantastic option.
9. Go the Extra Mile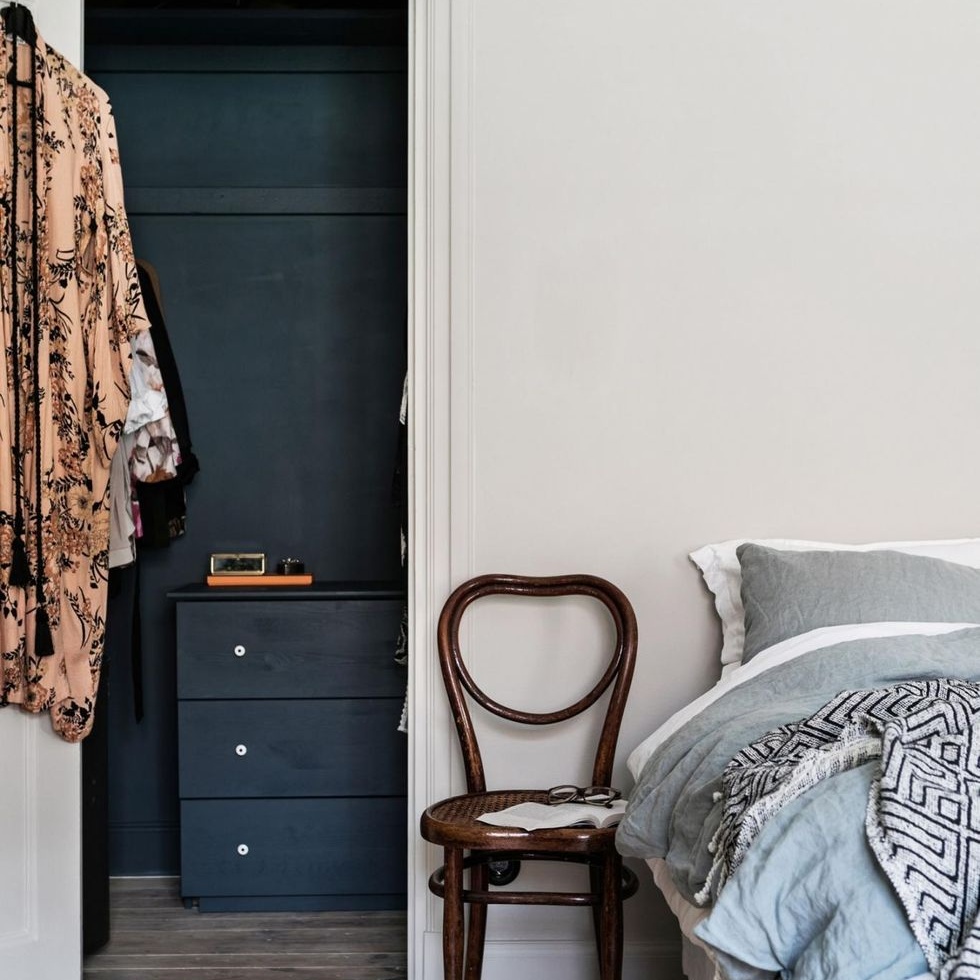 Have the guest bedroom resemble a hotel by arranging everything they'll need in the room during their stay. A gown, sandals, and towels are just a few options.
10. Double Duty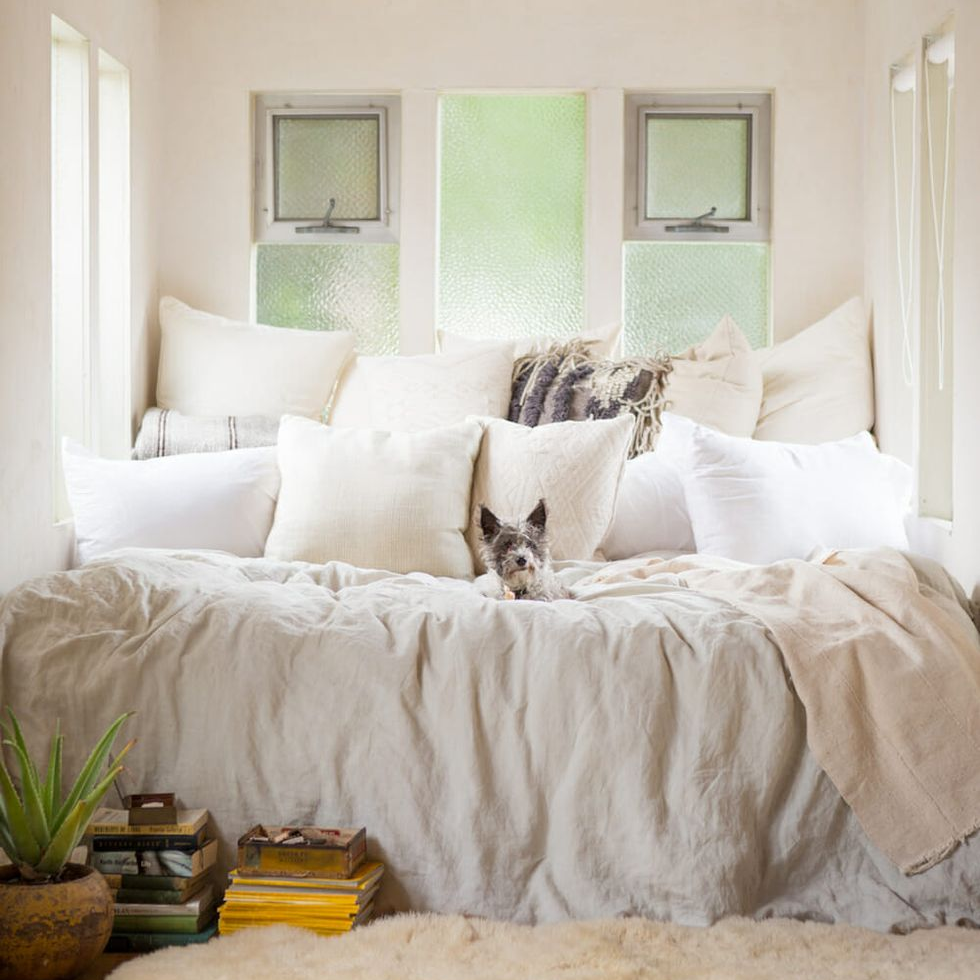 If you don't have the square footage for a guest bedroom but frequently entertain guests, make maybe one of the bedrooms (such as the sitting room or private office) function as a guest bedroom. Simply place a futon in a spot and fill it with cushions and spreads to make it incredibly warm and inviting.
11. Darker Hues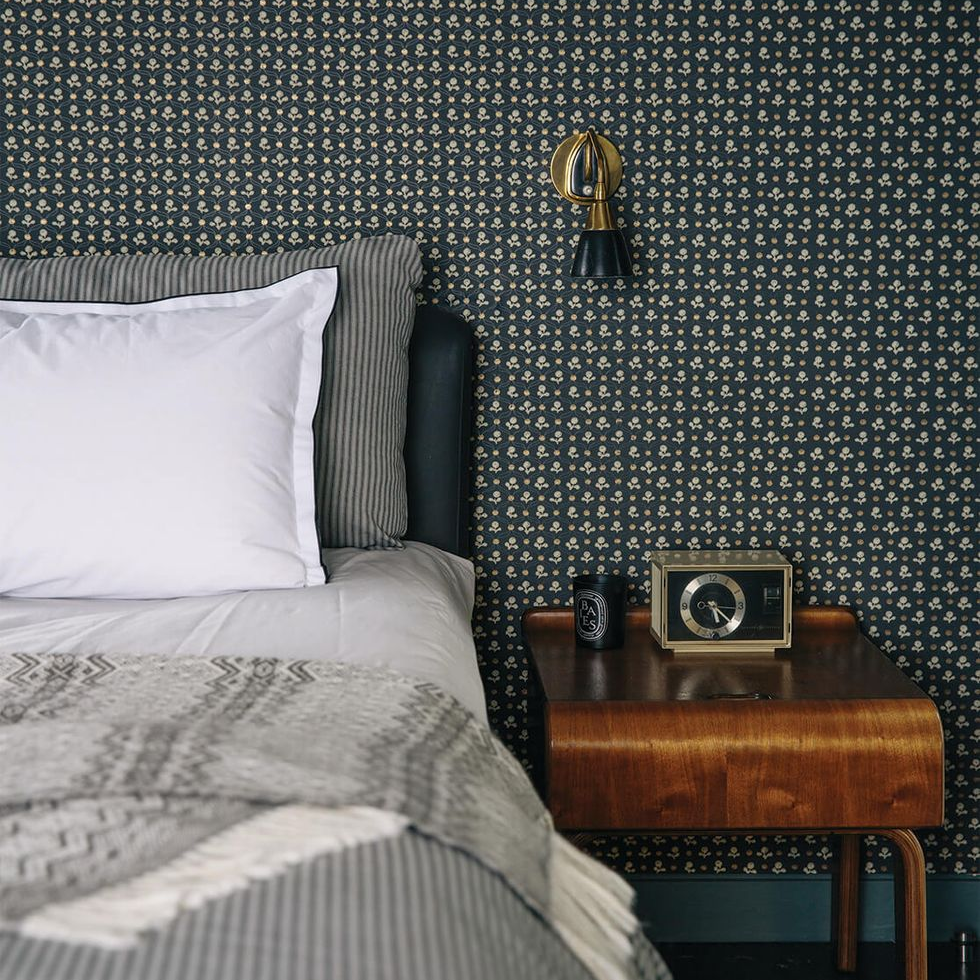 Stick to the basics and keep it clutter-free, and use darker hues to create a sense of warmth and familiarity. Nightstand sconces are a surefire way of making any bedroom appear and feel as if it came straight out of a five-star hotel.
12. Be Minimalistic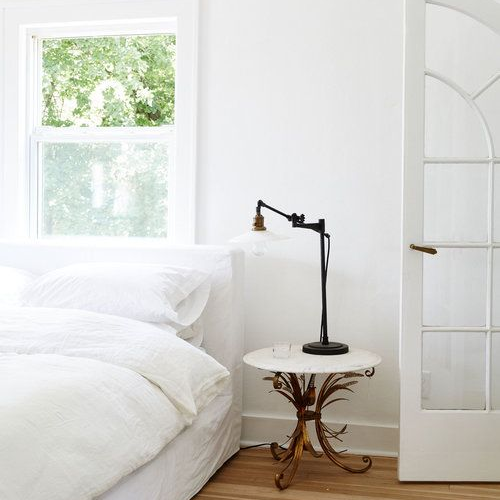 This space, despite its simplicity, seems clear, clean, and absolutely inviting. Layers of new sheets, a little coffee table, and a night lamp are all you need. Just ensure that the cushions are fluffed and the bedding is straightened before your visitors come.
13. Add a Bench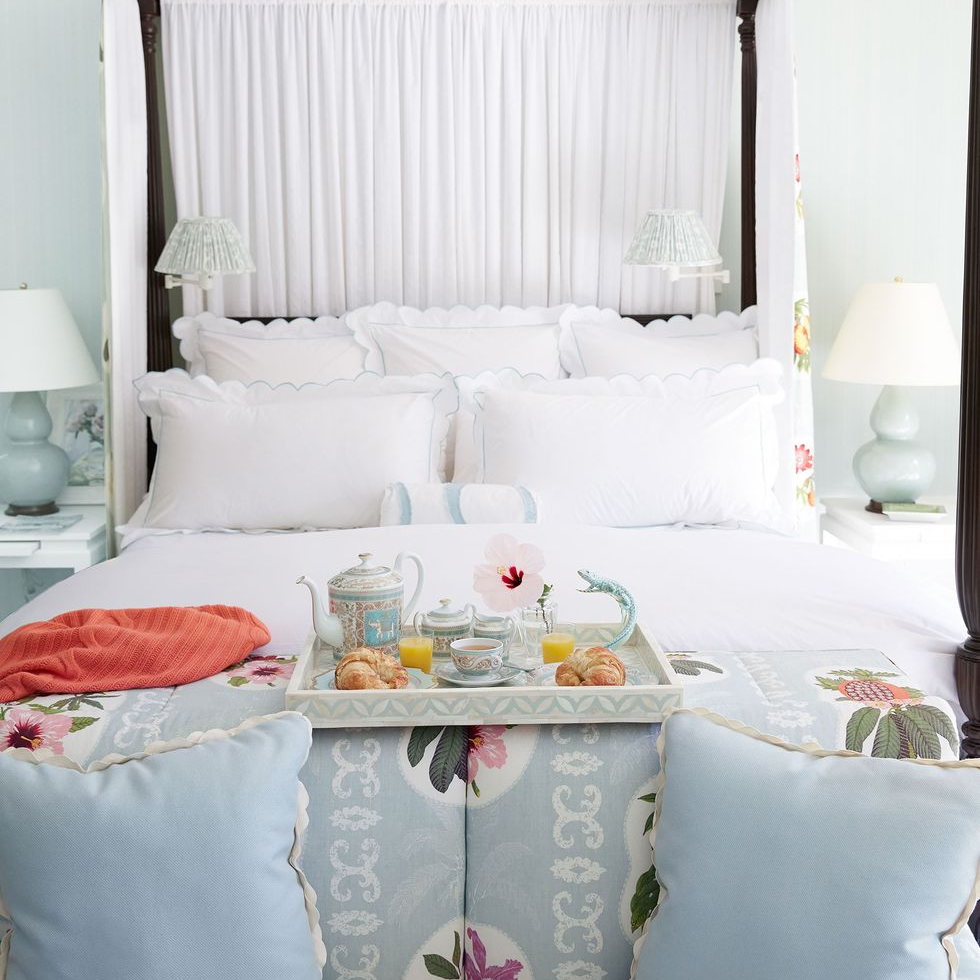 To enhance the look of the guest bedroom, place a seat at the edge of the bed. And if you serve breakfast in the morning to your visitors, you'll instantly acquire the title of finest host ever. Allowing children to sit someplace besides the bed reduces the probability of spills on the duvet.
14. Add some Wall Art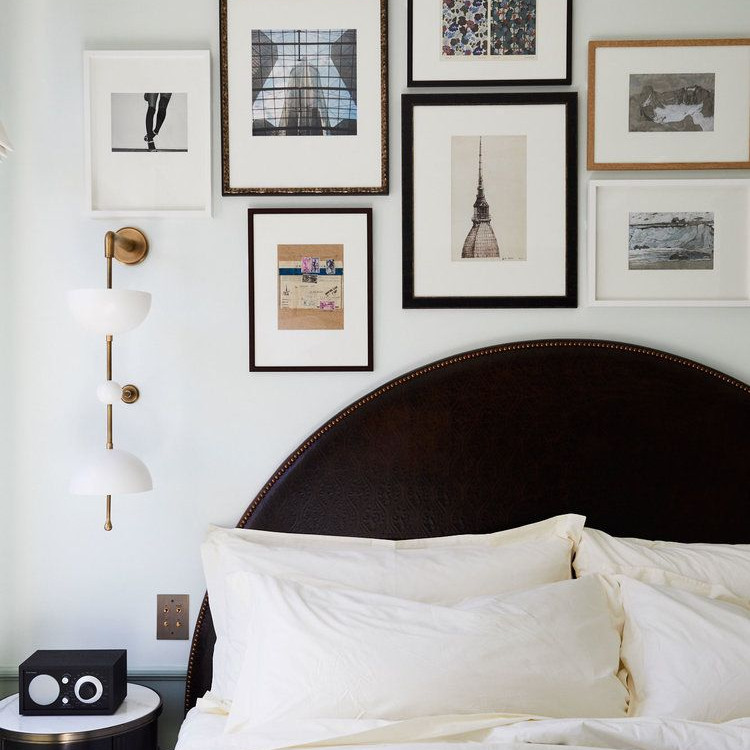 Without filling up important surface area, wall art would give the room depth and make it seem like a household. A stereo and a vintage clock are also excellent additions.
15. Let there be Light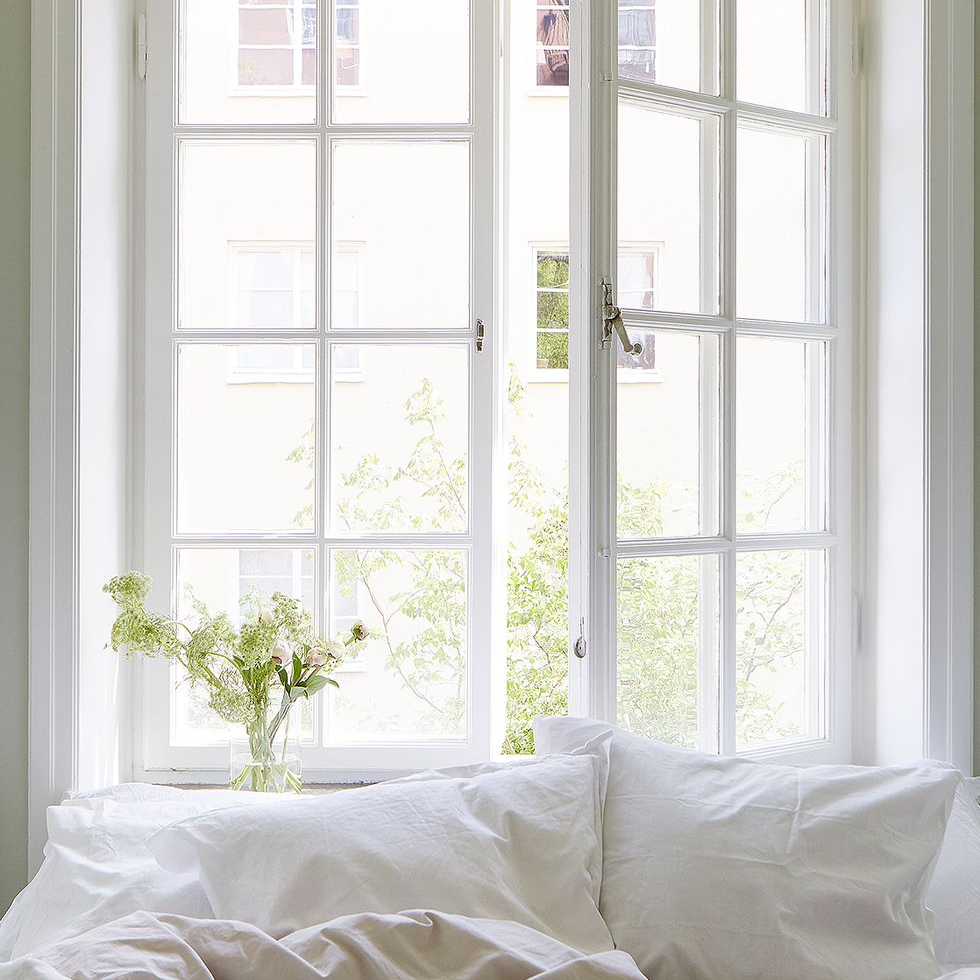 If at all feasible, locate the guest room in an area with plenty of natural daylight. If you didn't fix darkening shades, make sure you place an eye mask on the night table.
16. Install a TV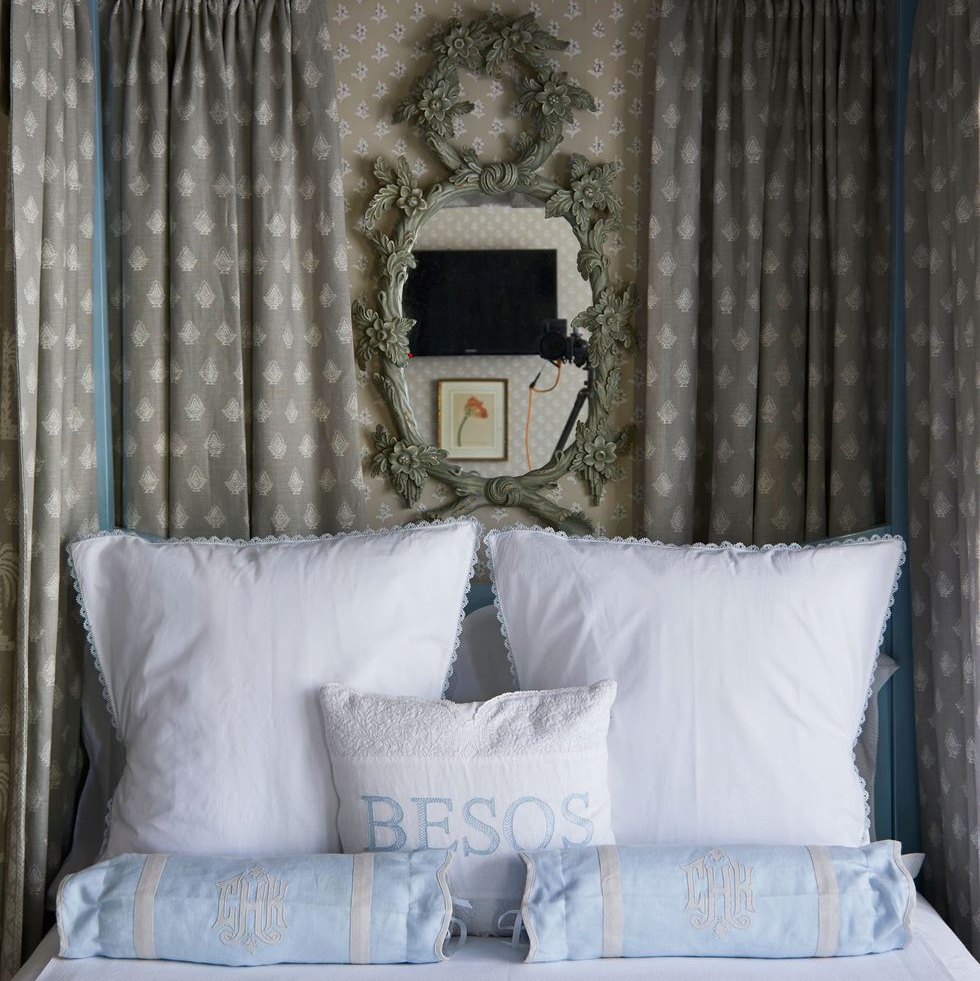 Decorate the spare bedroom with fancy, vintage custom printed bedding, an ornate vanity, full curtains, and a bed frame, among other classic pieces. Then insert an unusual, amusing throw cushion. When visitors would like to relax alone or can't sleep, a television would be greatly welcomed.
17. Keep Books in the Room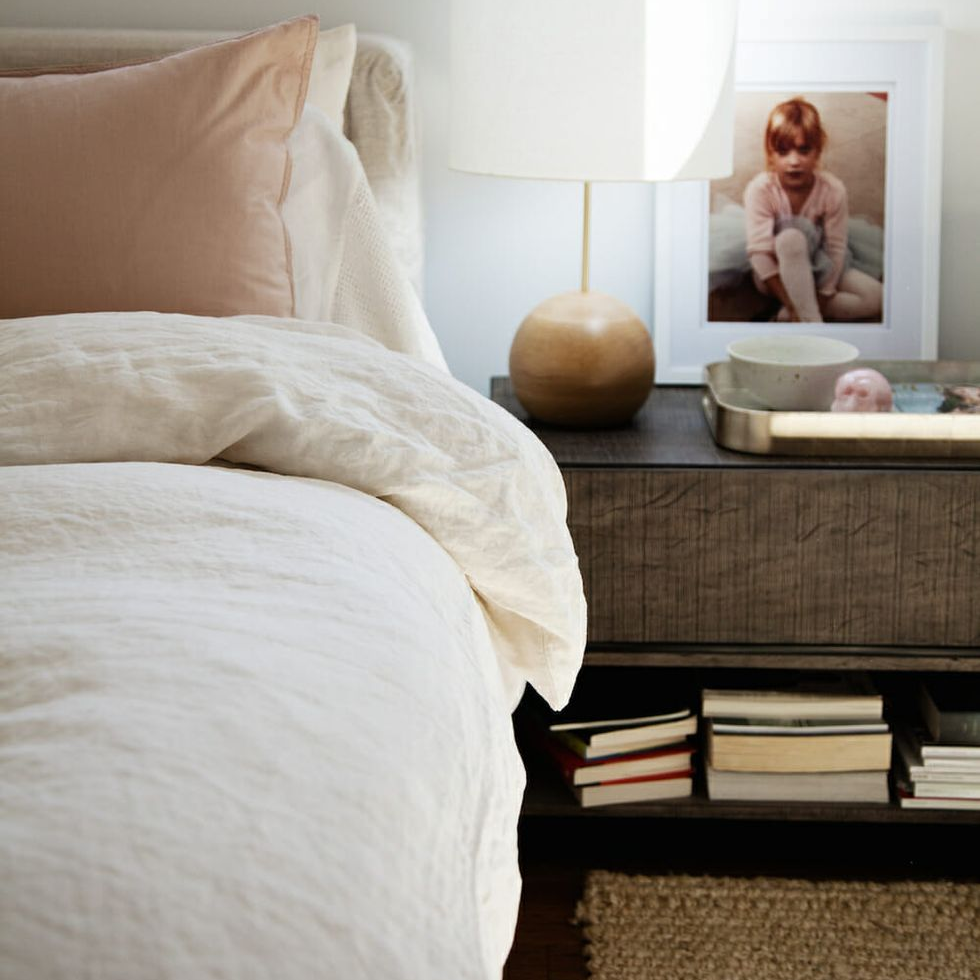 Family portraits provide a personalized feel to the guest room, but it's the fully stocked bookcase that steals the show. Make a note of this and stock the console table with literature in case your visitors can't sleep and need to pass the time.
18. Install a Workstation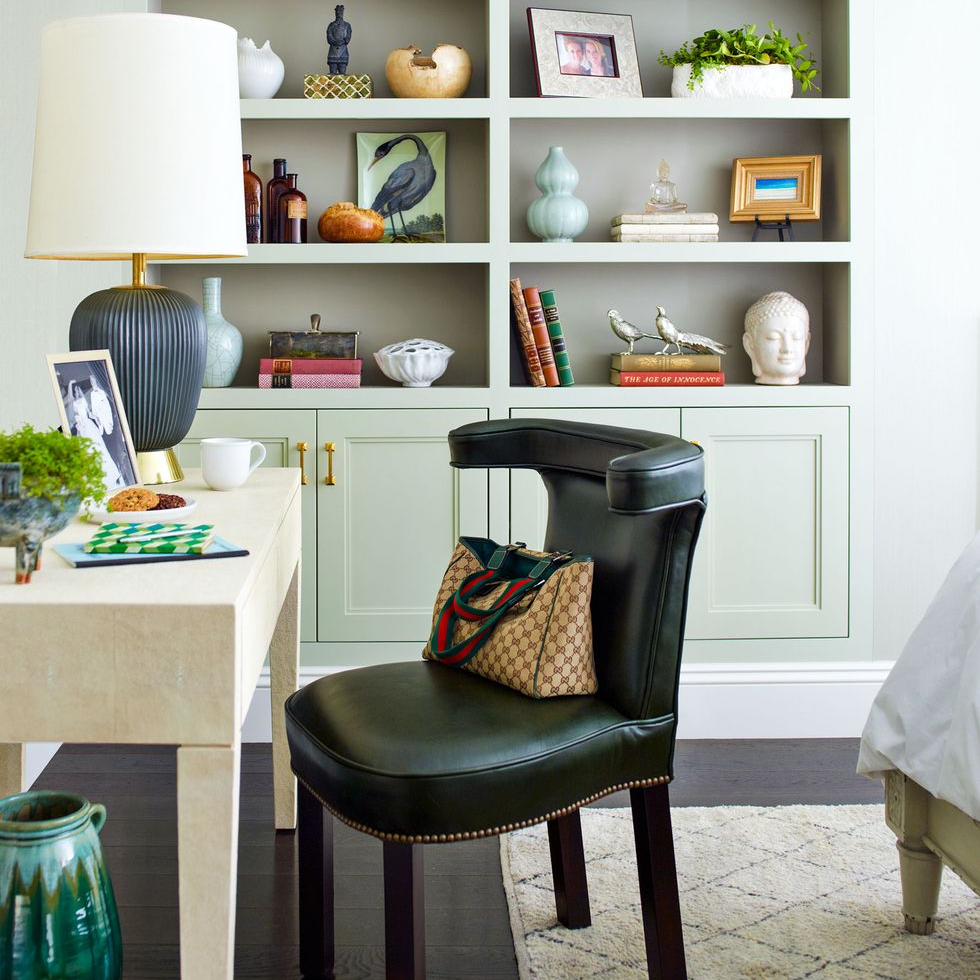 If conditions permit, replicate a hotel suite by providing a small en suite work area for your visitors. All you need is a side chair, a workstation or console, and a desk light.
19. Twin Beds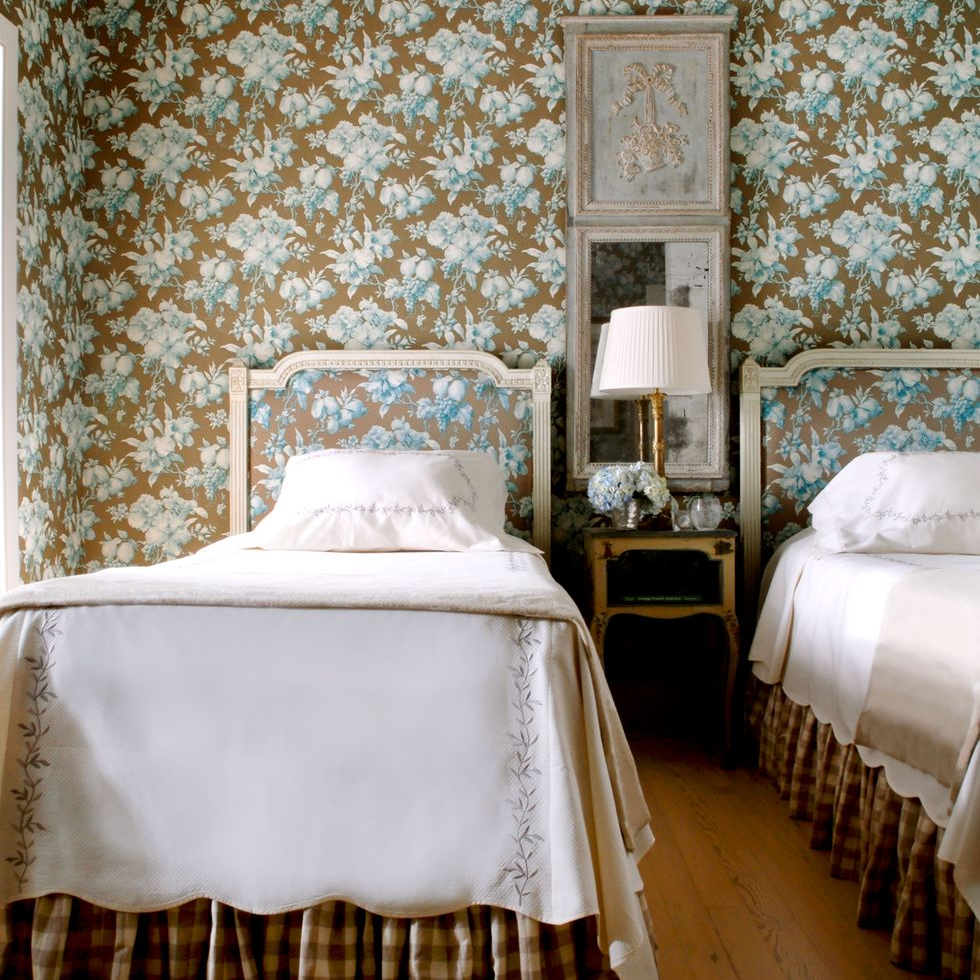 Twin beds with traditional white linen and frames that complement the décor are a sure bet. They have a stately, classic style thanks to embellished coverlets, and gingham skirts provide a charmingly fun touch.
20. Seating Area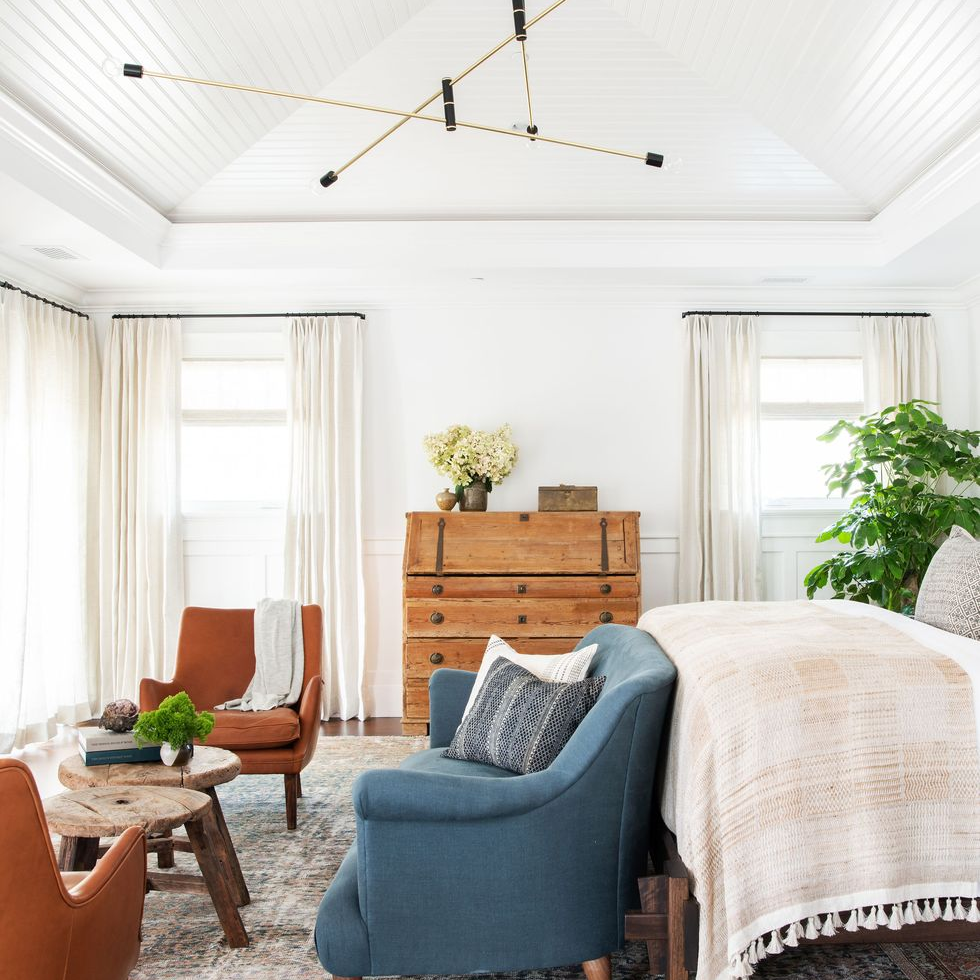 Allow guests to relax in a private space other than the bed by providing a small sitting area. A modest reading corner would suffice, but if space allows, a couch and a decent coffee table can be added.
21. Keep it Elegant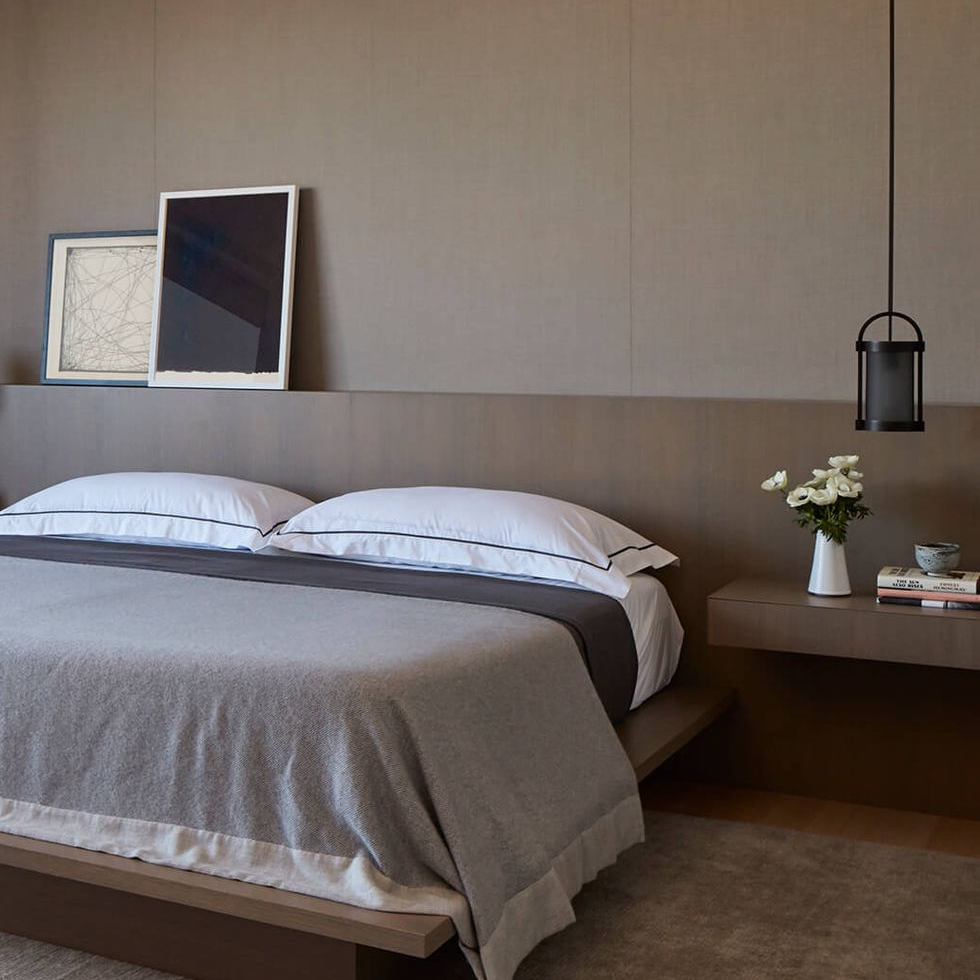 This bedroom is simple and elegant, which we adore. It has the impression of a hotel suite thanks to the absence of mess and built-in furnishings. If it turns chilly, lay an additional blanket at the foot of the bed for your visitors.