Best Bedside Table Ideas
The most devastating of all the issues that might arise in the bedroom is needing to get out of bed when you can't find a place to keep your bedside lamp, cup of water, storybooks, or anything else you need to get through the night. There's no reason why you shouldn't have a bedside table. You've come to the perfect spot if you're seeking for design inspiration or require to be imaginative since you wouldn't want to spend cash on one or don't have room for extra furnishings.
Keep scrolling for 20 unique bedside table designs, as well as a few classic options for the conservatives.
1. The Classic Side-Chair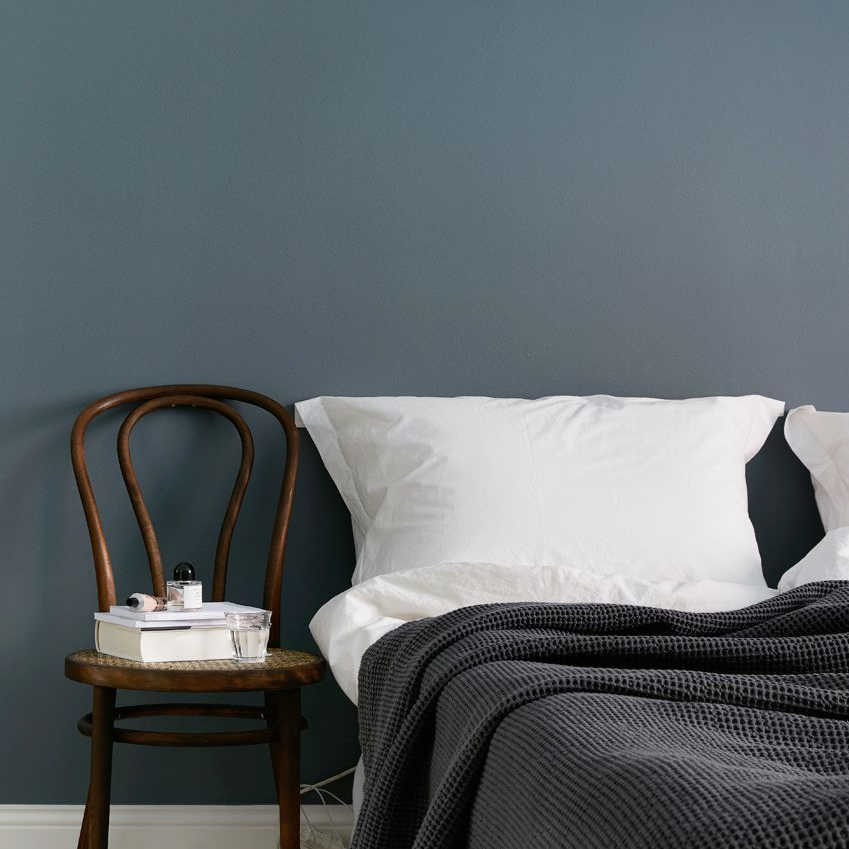 In the proper setting, even a plain old side chair may seem sophisticated. The unkempt elegance is enhanced by the open bedding and improvised side table accent-chair.
2. Console Tables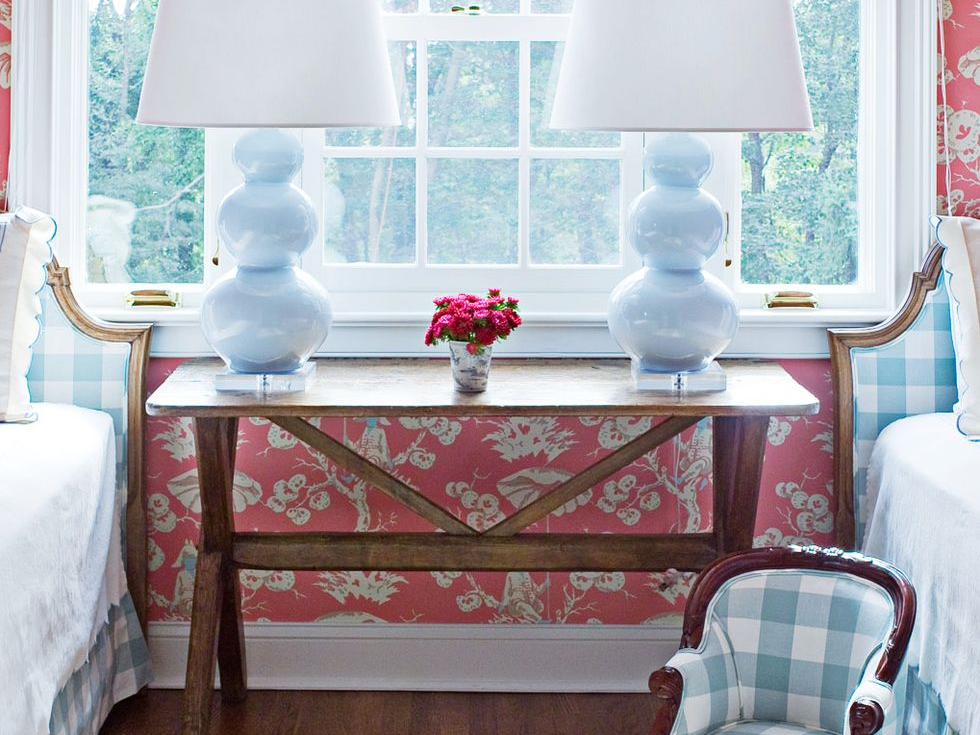 With 2 beautiful beds by the walls, a single console table separating them keeps the room seeming sleek and clutter-free.
3. Bar Trolley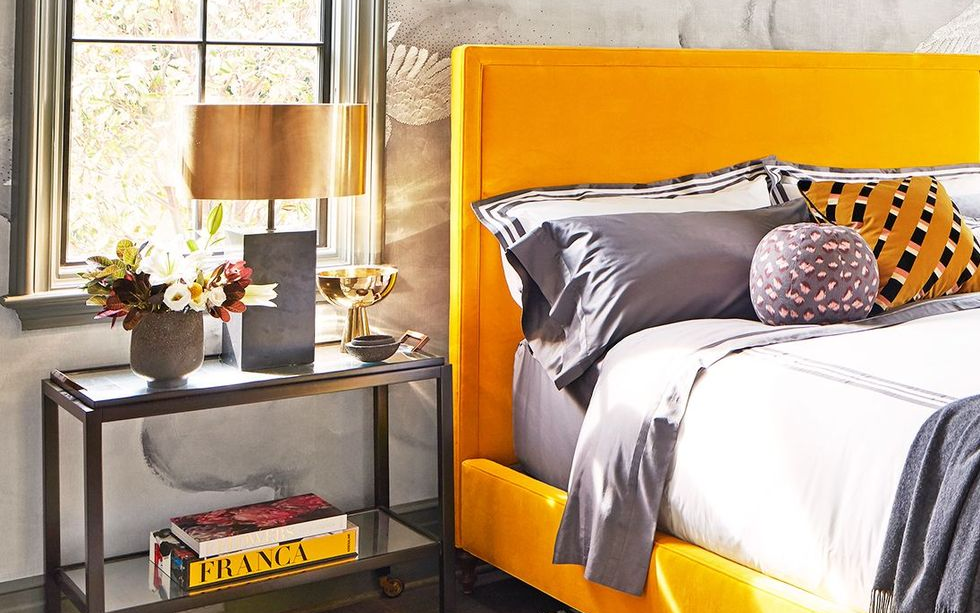 That bedroom table is basically a bar trolley (from the Whole Home design house)! Everything becomes a side-table if you would like it to be, like this room designed by Jackson Paige Interiors demonstrates.
4. Book Piles
It doesn't get much more straightforward than this. Stockpile a few books for a simple, inexpensive, and stylish bedside table that's not really a table. Continue to stack them till you achieve the targeted height. Including the bed and sconces, this one in the minimalistic bedroom furnished by Hecker Guthrie remains near the ground.
5. Floating Shelves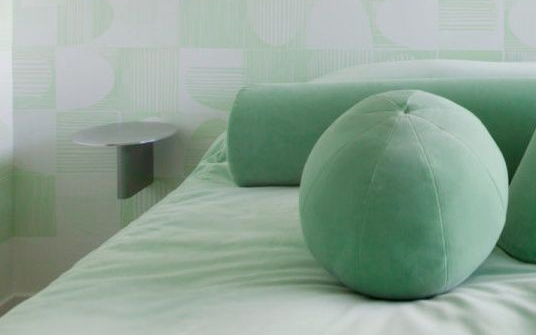 To reduce floor area while still having a place to store your bedtime items, attach a floating rack or small floating desk to the wall. The little floating desk splits up the wall well in this grassy monochrome bedroom created by 2LGStudio.
6. Window Sills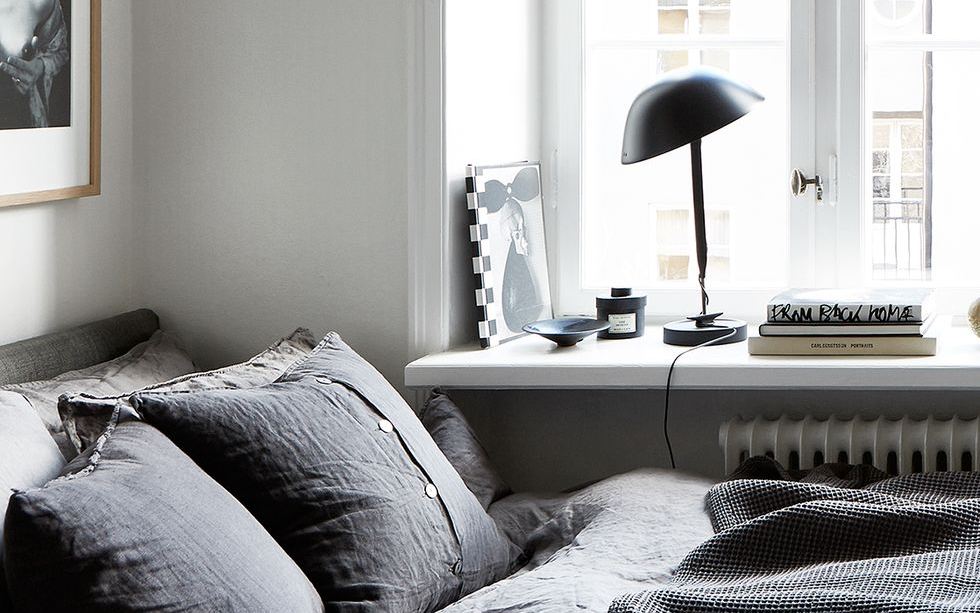 Because the bed occupies the majority of the space in a tiny bedroom, finding locations to put all of your belongings is among the most difficult tasks. Consider thinking outside the box.  If there isn't enough place for another table, perhaps a windowsill might give additional space for décor, lights, and other necessities.
7. Traditional Nightstands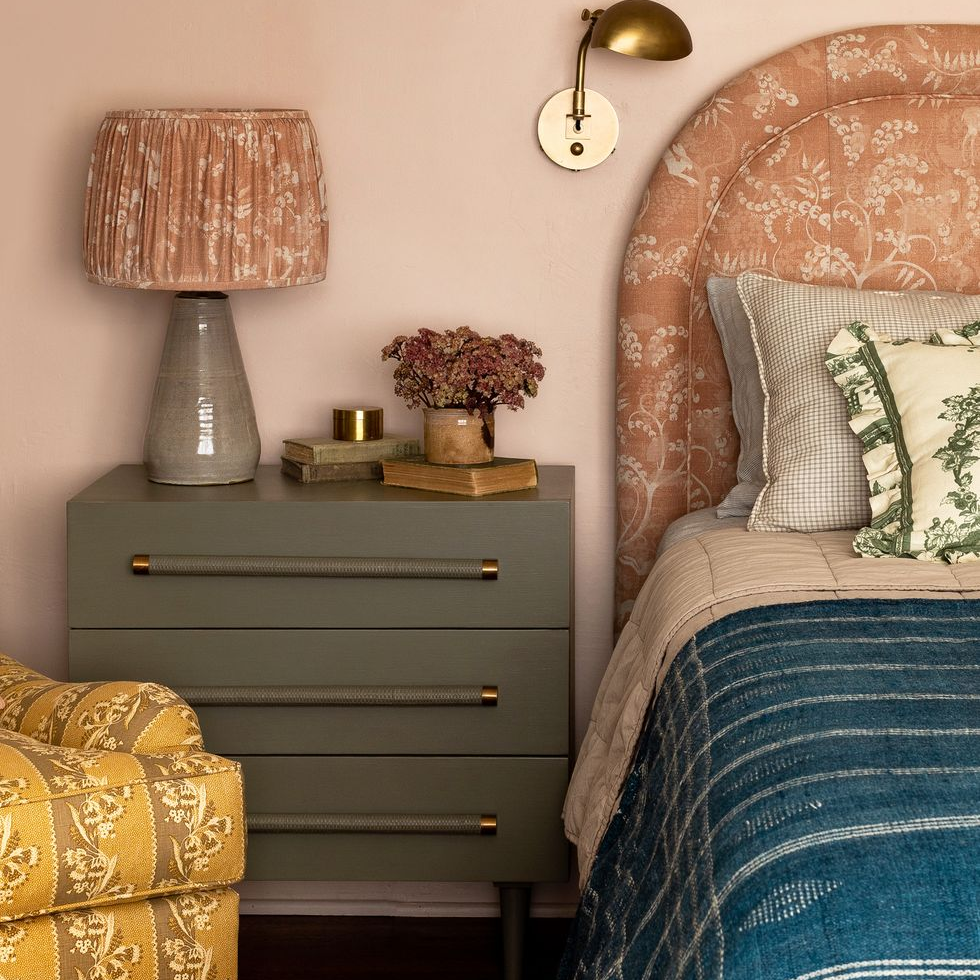 This really is the Goldilocks of nightstands, bigger than a bedside table but narrower than a cabinet. It offers the ideal combination of design and function, with three spacious compartments and a clean design. It also lends a touch of modern elegance to the Heidi Caillier-designed retreat by complementing the color palette.
8. In-built Niches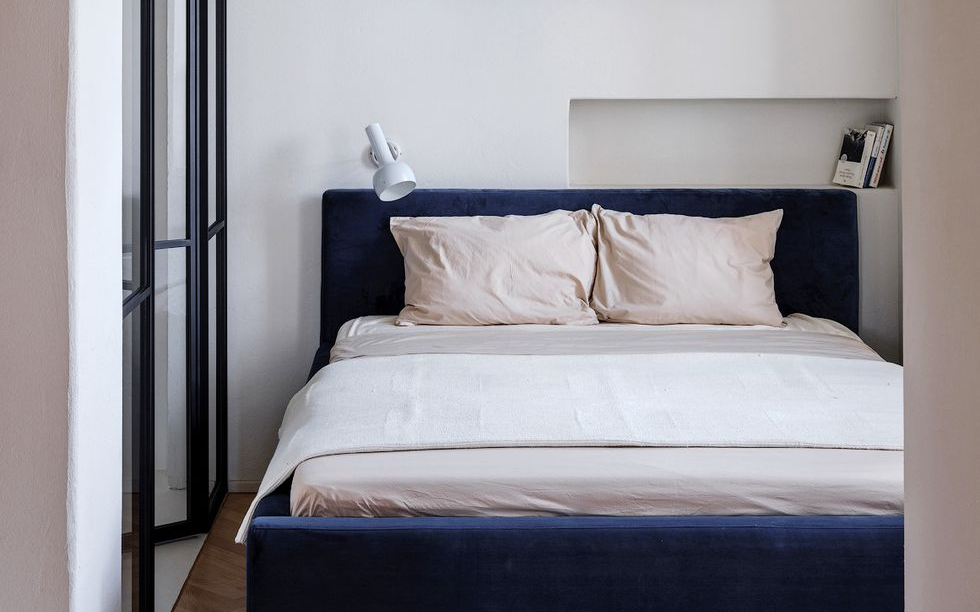 Despite the lofty walls, this bedroom is too tiny for big furnishings. Emil Dervish, the home's interior designer, highlighted the room's strengths with an installed alcove above the bed that provides both practical surface area and spatial curiosity.
9. Garden Stools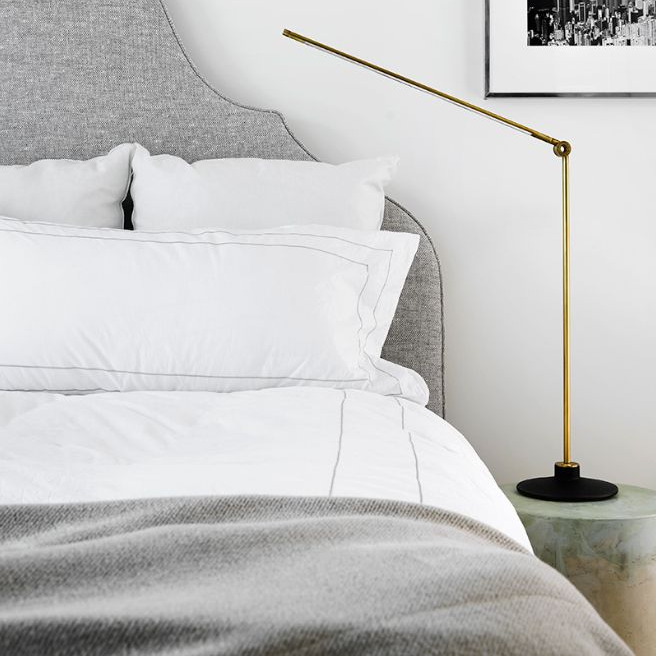 Choose a garden stool if all you really require is a little additional room for a stylish light and perhaps a drink. The patterns of apricot and lime in this trendy stool offer a splash of color to Tamsin Johnson's basic atmosphere. The seat, including the brass light, adds a nice touch to the cold white and gray bedding.
10. In-built Desks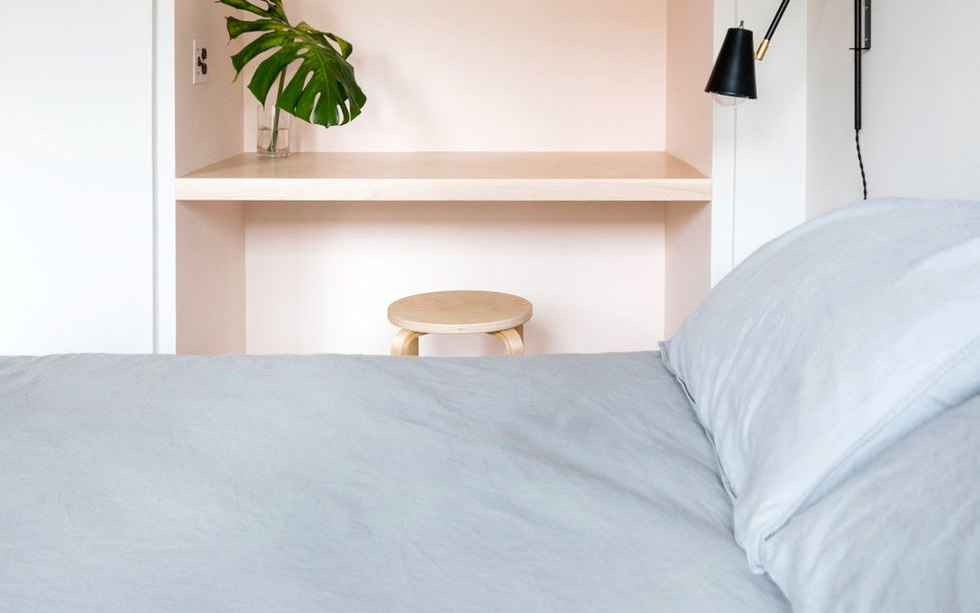 Although there isn't much space for accessories in this small NYC apartment redesigned by Shapeless Studio, every single aspect is utilized to its utmost capacity. The architectural oddity is transformed into a desk, which may be used as a workstation or a little vanity unit for getting ready.
11. Bar Stools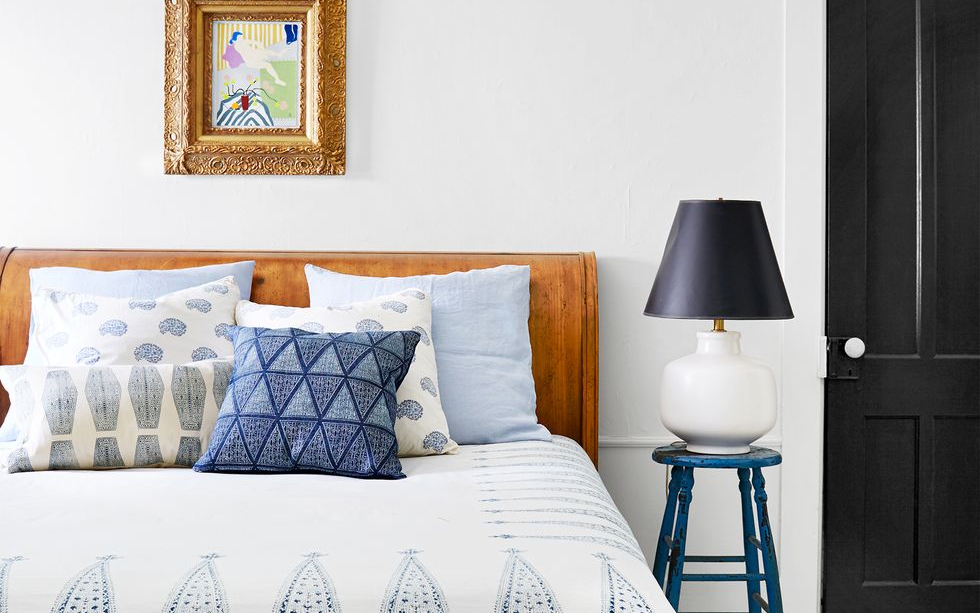 Each piece, like the low bar stool that props up the night lamp, is unassuming and plays an important part in true cottage style flair. Consider painting a basic wooden stool a lively color if you pick that option.
12. Chests/Dressers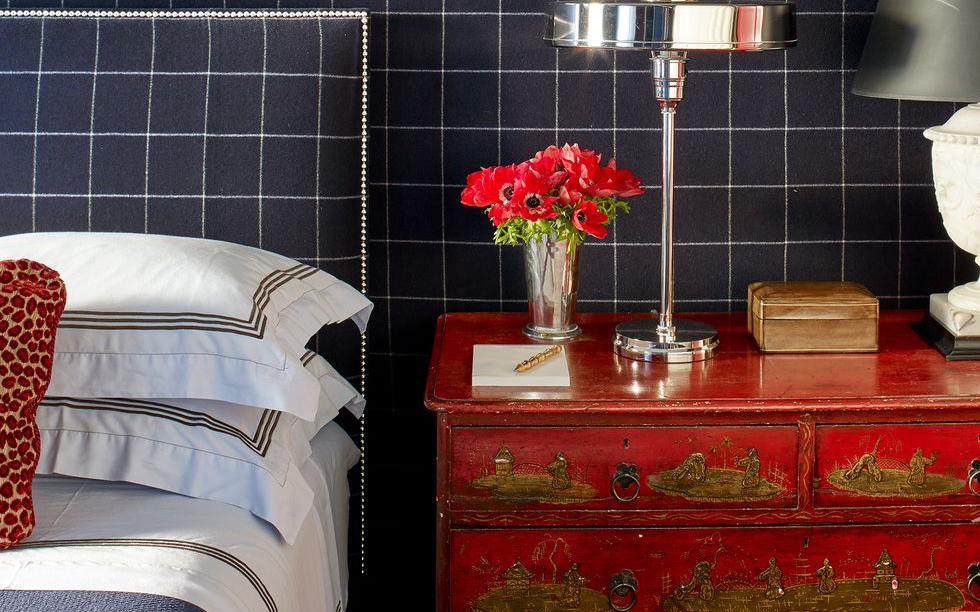 Use a chest as a night table if your apartment is spacious enough. This will allow you to have extra lights and additional surface area for your keepsakes. If your bedroom is too small to accommodate both a console table and a dresser, choose the latter because it also serves as storage.
13. Folding Tables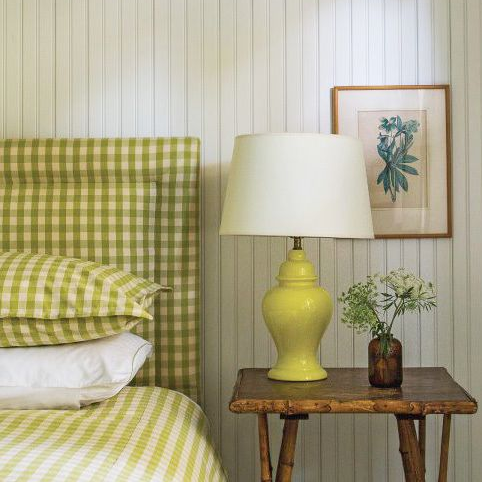 Abney Morton Interiors created this master suite with a chartreuse light and matching checkered furnishings and bedding. The color is lively and vibrant while being true to the design's cottage character. It's warmed up by the foldable bedside table.
14. Sculpted Stools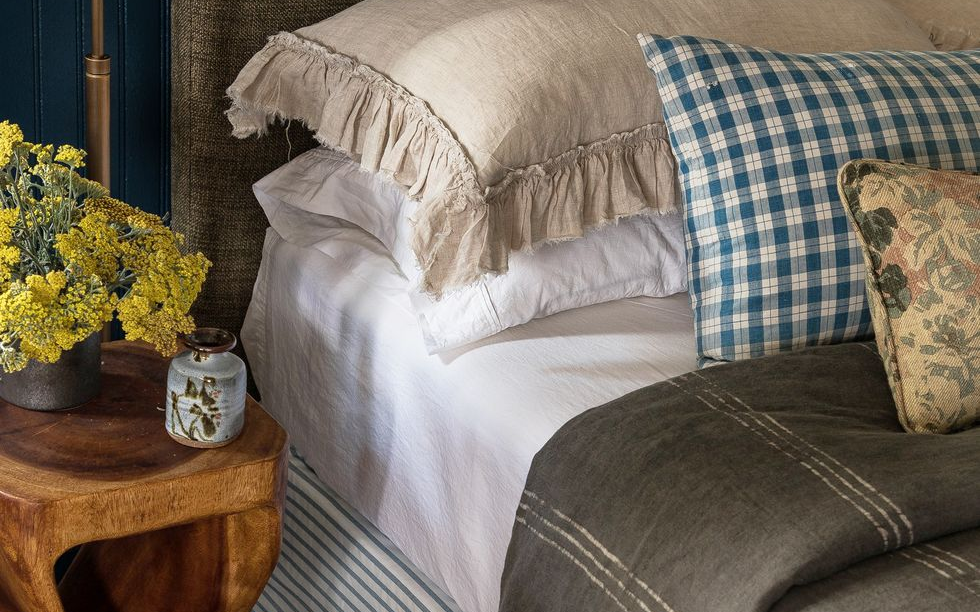 In this colorful bedroom, Heidi Caillier chose a geometric hardwood stool/side desk. To the traditional and charming floral, tartan, and velvet pillows, the rich colors and textured grain offer some contemporary and masculine appeal.
15. Pedestals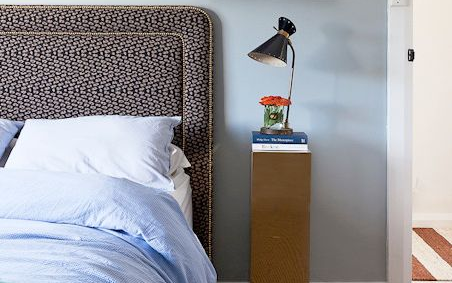 Make use of a pedestal! The tall, thin shape is both intriguing and timeless. Tamsin Johnson chose a gleaming gold one that was just broad enough to hold volumes and a light on top.
16. Traditional Side Table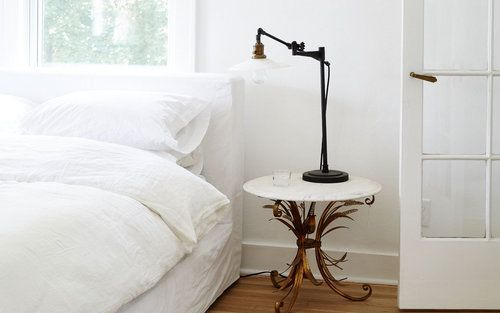 This room, created by Leanne Ford, demonstrates that "less is more". It appears beautiful and welcoming despite being wonderfully basic. Layers of new sheets, a little side table, and a bedside lamp are all you need. The Hollywood Regency foundation gives just the right amount of oomph.
17. 2-tiered Table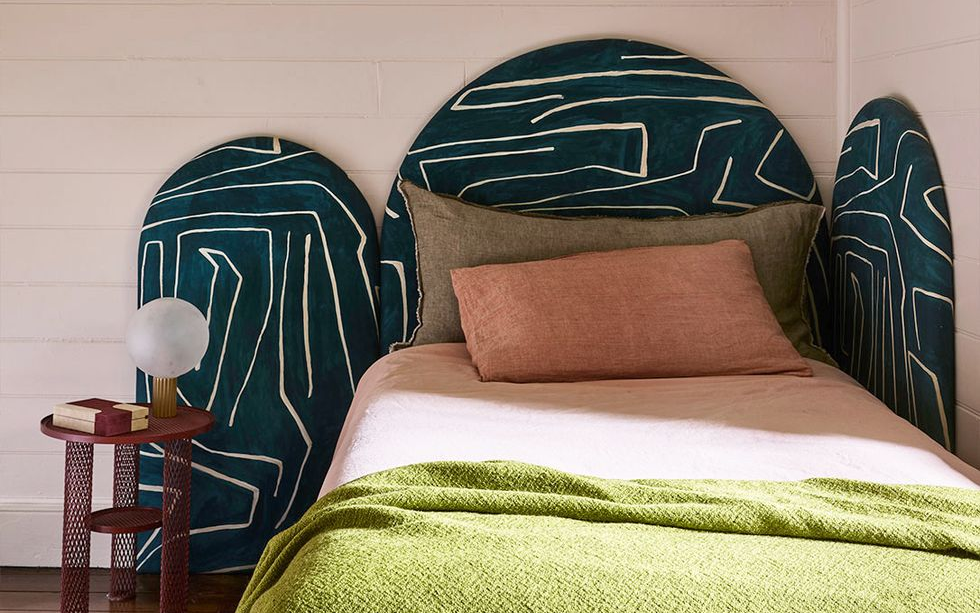 Arent & Pyke headboards shift an odd nook bed into something much more sophisticated and professional in this bedroom. Collaborate with an upholsterer to create something unique, or recycle an existing foldable screen. The compact two-tier side table is also the perfect size for the twin bed.
18. In-built Bookcase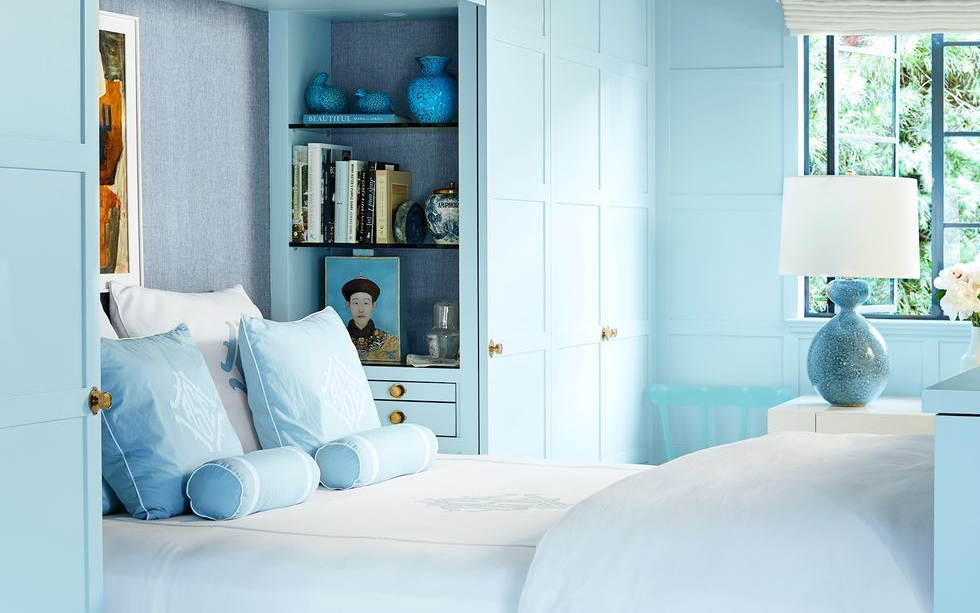 There's a real feeling of cohesiveness and individuality in this bedroom because it's practically a cocoon of light blue. Even though the color scheme is striking, the space does not seem claustrophobic. It's also because it's packed with clever storage solutions that keep clutter at bay.
19. Coffee Tables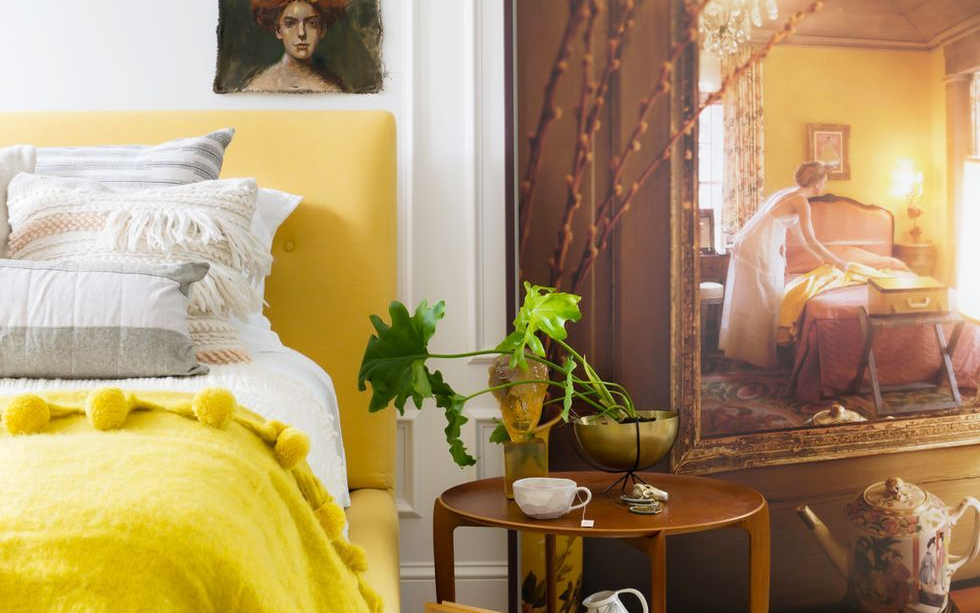 Slip in a tiny coffee table. It's a terrific substitute to a bedside table because it's smaller in appearance but nonetheless identical. This one is really simple and subtle, letting the thought-provoking design and bright yellow bed take the stage.
20. Ghost Tables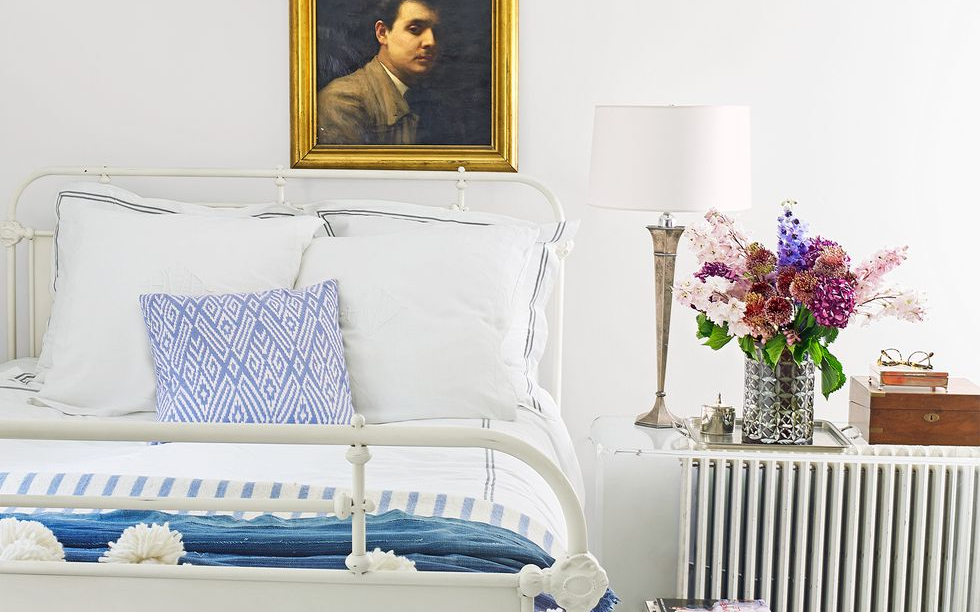 Another good illustration about how to make tough physical peculiarities – such as an uncovered radiator- work is this bedroom. For a sense of contemporary twist that still doesn't make the space feel too crowded, the owner chose a lucite console table.