Hafele Kitchen Appliances & Fittings
Häfele realises how important your kitchen is to you. It is the heart of your home and should be designed to accommodate all aspects of life. This insight is at the heart of all of our kitchen fixtures and equipment. We understand what you require from your kitchen, and each item is engineered with the customer in mind. Their innovative storage options allow you to organise your kitchen essentials exactly how you want them. Be it heavy food products, cutlery, or even day-to-day necessities, Hafele now has an organised space for all you could want in your kitchen. Complement these creative storage solutions with exquisite and durable worktops to start making your kitchen a delight to use.
Drawers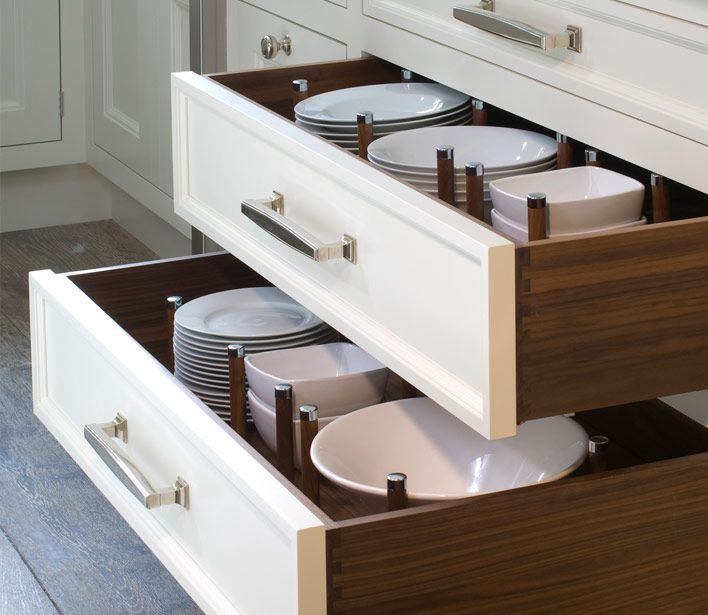 Installing drawers rather than shuttered closets in spaces underneath the kitchen countertop improves accessibility and the ergonomic design of working in the kitchen. Hafele offers a comprehensive range of compartment systems that allow you to install any implementation you have in mind. Hafele also offers a variety of imaginative drawer storage solutions, such as baskets made of wicker, metal vegetable containers, slim drawer cabinets, bottle pull-out drawers, and base-liner pull-outs, to help you make the most of your space below the countertop.
Corner Units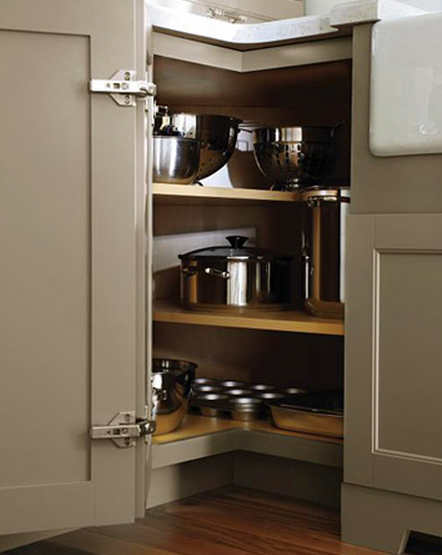 We frequently discard the available space underneath the ligaments of the kitchen countertop, presuming that there isn't much designers could do with it. Corner spaces, when used properly, could be the most efficient space allotment for stashing utensils and other everyday utility items.
Hafele offers a comprehensive range of corner workarounds that can effectively occupy both blind and L-shaped corners.
Drawer Organizers
Efficient kitchen organisation accomplishes only one thing: it simplifies life. In terms of getting organised, the smallest details can make a world of difference. A cluttered kitchen not only clogs the countertop, but it also rusts your imagination. As a result, getting things out of the way is preferable. Häfele's collection of stylish and beautiful drawer organisers ensures easy accessibility and ergonomics. Exquisite and high-value drawer inserts such as cutlery trays, plate organisers, holders, knife holders, and so on are included in these drawer organisers. With its wide range of drawer organiser designs, Häfele caters to the diverse proclivities of its consumers.
Tall Units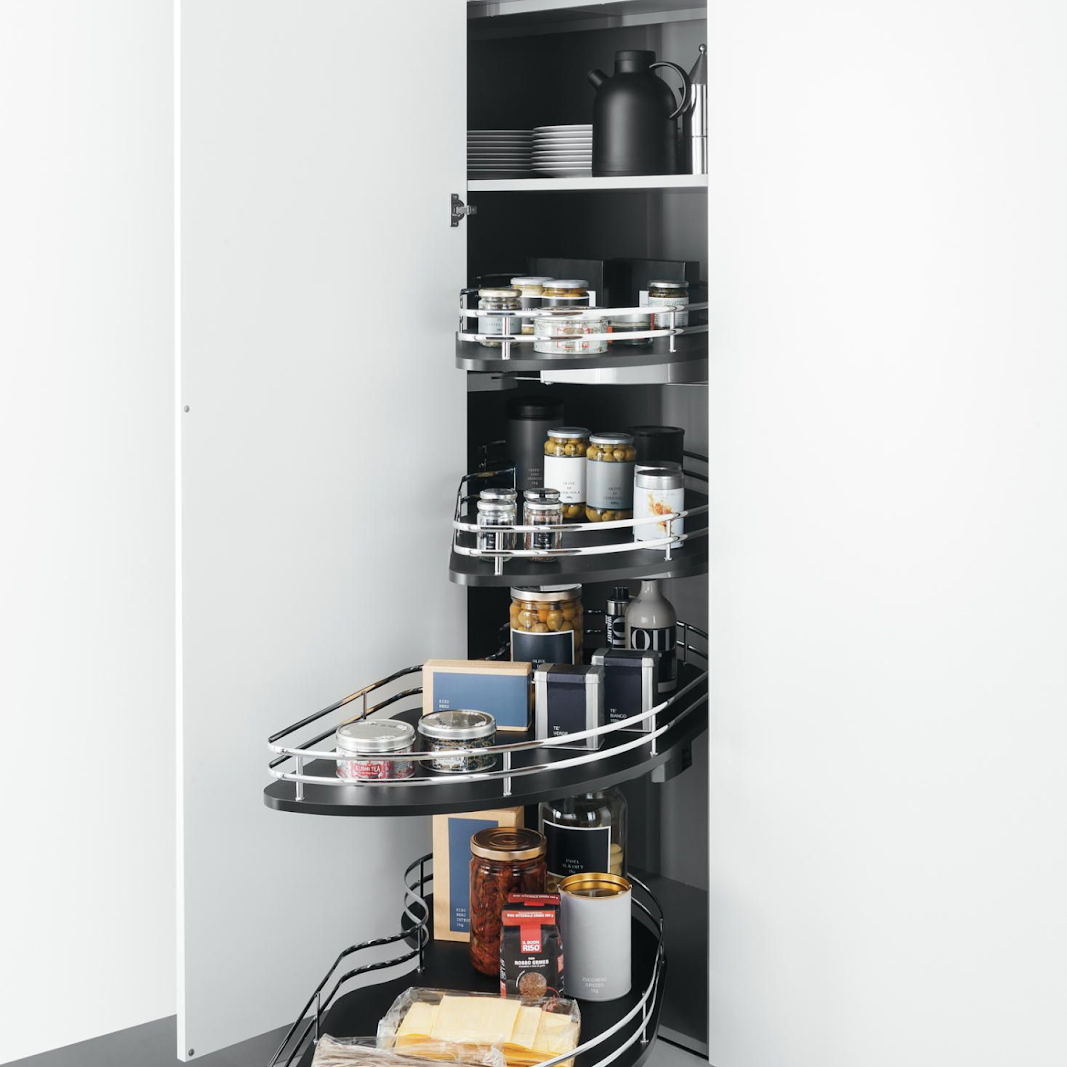 Tall units are among the best suggestions for kitchen space to store because they offer a lot of room. Tall units are being used to store bulky (non-refrigerated) food items. Häfele has a unique selection of tall (or larder) units. They are specifically made to keep large quantities of foodstuffs organised. Häfele Tall units offer additional storage space, accessibility to storage items from all ends, ergonomics in use, and the availability of customised solutions.
Kitchen Accessories
Häfele offers a unique spectrum of kitchen accessories that make efficient use of space while also providing world-class capabilities. Among the kitchen accessories available from Häfele are:
Plate holders that are useful for storing and transporting dishes when setting up a huge table.
Spice-holders that neatly fit into slender drawer chambers and can be positioned on the worktop for quick access while preparing food.
Knife-holders that are stored away in the drawers but are within reach.
Wine glass-holders, which allow wine glasses to be conveniently hung under kitchen cupboards with the glass stems hung downward.
International Luxury Appliances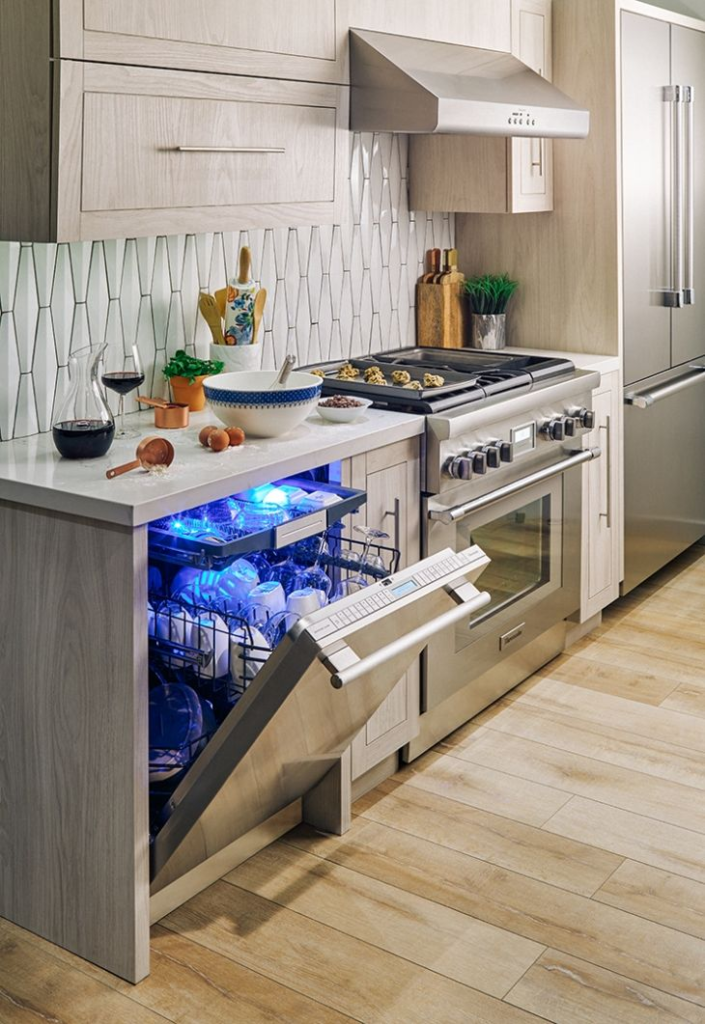 BERTAZZONI
Immerse yourself in the journey of superlative cooking solutions carried to you from Italy. Bertazzoni cooking devices are precision-engineered to the highest standards for outstanding dependability and longevity. It caters to every conceivable style of cooking, whether it's the exploratory style of baking, grilling, and deep-frying for important events or the regular style of sautéing, stir-frying, and roasting for everyday meals.
La Germania
The La Germania FUTURA sequence of cooker categories and built-in ovens is an extended version of the Italian Bertazzoni cookery spectrum, which offers quality products at affordable prices. They are supported by the same technical expertise as Bertazzoni devices and provide comprehensive and innovative cooking implementations.
ASKO
ASKO Sweden's extensive Domino collection comprises a Gas Wok Hob, Induction Wok Hob, Deep Fryer, and Teppanyaki. This range ensures a pledge of personalization by allowing you to choose any or more Domino components or incorporate the productivity of all four.
Hafele Premium Appliances
Built-in hobs
Hafele's built-in Gas Hobs are available in either black tinged crystal glass or an anti-corrosion grade of stainless steel – you can choose something that best complements the grandeur of your kitchen. These hobs are outfitted with the most recent market innovations, including an auto-ignition feature and an in-built safety feature that inhibits gas leak in the event of the burner flame being extinguished. They are embedded into the kitchen countertop, reducing the risk of food residues accumulating beneath – with this spectrum of built-in hobs, you can now say goodbye to undesirable accrued microbes or pest infestations!
Built-in Ovens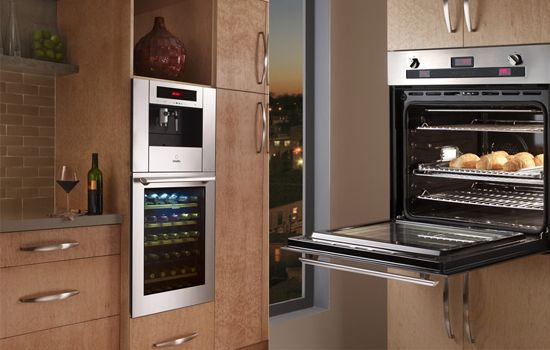 Barbecue, baking, boiling, and heating are just a couple of the cooking functionalities in the built-in ovens. Microwave cooking with Häfele's scope of ovens would be not only speedy and productive, but also more accurately updated with new technology improvements that are electronically controlled. Furthermore, with the combi-ovens, you could now appreciate the comfort of convection cooking and grilling from the same device! The electric ovens are available in configurations of 7-11 autonomous cooking features; additionally, this smart range now enables you to save your cooking setup for multiple rounds.
Built-in Barbeque & Deep Fryer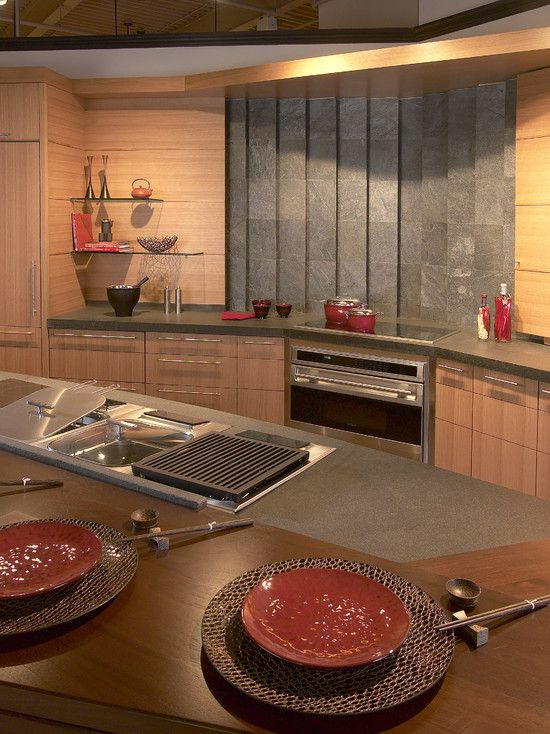 With Häfele's faster and strategic Built-in Barbeque and Deep Fryer, users can now expand their gourmet experimentations to include sporadic barbequing and frying for those important events! These cooking gadgets, made out of good quality stainless steel, integrate pompously into the kitchen countertop, supplying the grandeur of aesthetic as well as the much-needed varieties in food preparation. The incorporated front knob allows you to control the temperature of your cooking or barbecuing. As is customary with this line, the deep fryer includes an oil temperature lamp controlled by a heating system, and the barbeque includes a detachable enamelled griddle and lava stone.