Living Room Decor Ideas For New Year
It's that season of the year yet again! Despite the fact that many of us have had a rough year, we cannot help looking forward with hope to 2022! There's still plenty to hope for in terms of end-of-the-year festivities and goals! In light of the pandemic, we should avoid elaborate gatherings and get-togethers in favour of modest house parties with friends and family. So, here are a few last-minute new year décor suggestions to make your end-of-year parties really LIT!
1. Declutter Your Home
The very first step to planning a successful party is to clean your house! Organizing ahead of time can provide you with a new start and an invigorated feeling in your house (and thoughts). Ensure to conceal all of your extra items in inaccessible nooks and crannies. This socially-distanced party season, add some bright decorations to your house!
2. Vastu-Approved Hues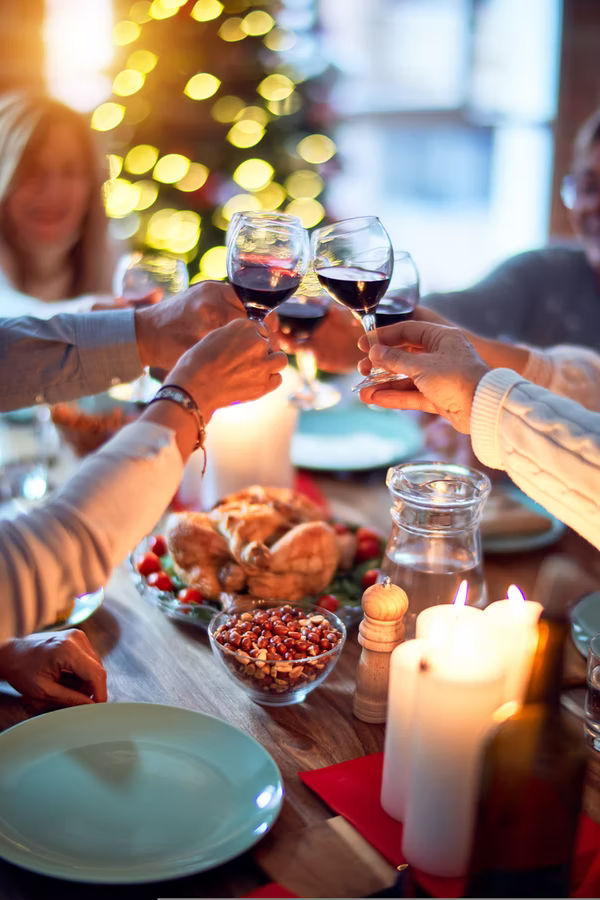 New bedding, coverings, as well as other accessories could give your house a refreshing change. Colors like yellow, blue, or green, according to Vastu, represent happiness and wealth, whilst earthy tones may enhance your style quotient. These hues might also serve as inspiration for the motif of your celebration.
3. Add Some Flora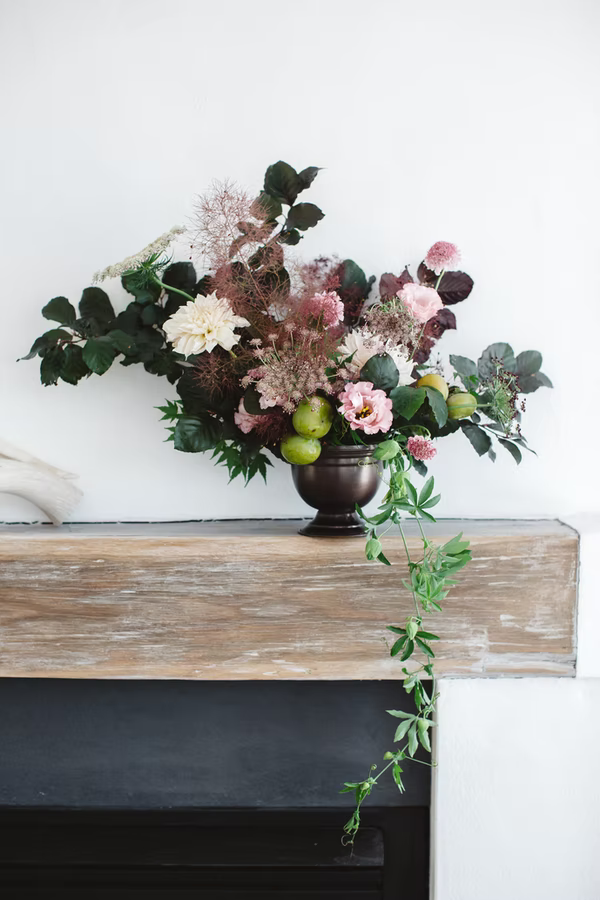 Don't limit your party decorations to streamers and lighting. Throw in a few flower arrangements too. Daisies and daffodils signify fresh starts and will easily fit into your party's themes! If the party is too large to accommodate in your house, you can always transfer it onto the terrace while following the pandemic's social distancing protocols. This makes it much more spectacular and allows you to decorate in more imaginative ways.
4. Get Fancy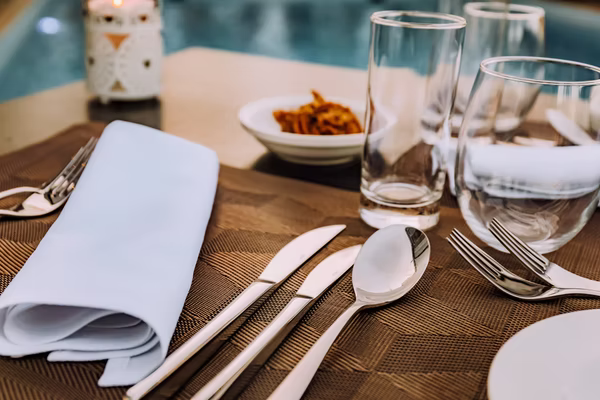 New Year's Eve gatherings demand opulence, therefore your fine china should be found on the tables now, particularly if it's a small gathering of family members and friends. With well-placed silverware and exquisite centerpieces, add a touch of refinement to your dining room setting.
5. Be a Smart Host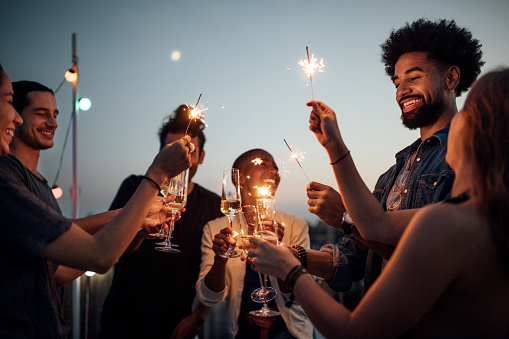 Do you enjoy throwing parties but detest cleaning up afterwards? It's all exciting until the next day, when we return home to a complete disaster. So, follow our suggestion and shift the celebration to the terrace, which is located upstairs! If the weather is this beautiful, having a terrace party is always a smart idea. You may also have a barbecue or even a buffet! When throwing a party on the terrace, ensure to use disposable cutlery and ensure that your guests are duly vaccinated. Isn't it true that it eliminates a bunch of problems?
6. Pay Attention to the Lighting
Without some gorgeous illumination, your New Year's décor would not be finished. Why not throw an outdoor event on your terrace and decorate it with beautiful twinkling lights to create a fantastic atmosphere? If you favor indoor events, some pendant lights could simply brighten up the corners while keeping the atmosphere intimate.
7. Wall Decor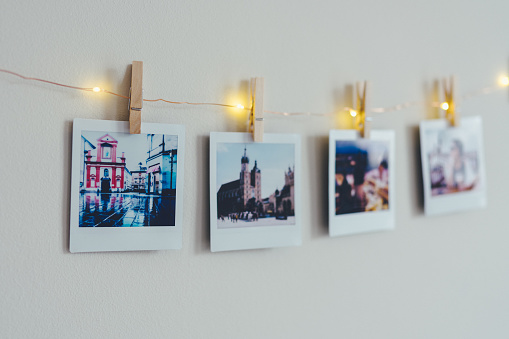 Your new year's celebration may be dramatically transformed with magnificent décor. Consider adding some 2022 ornamental lights to your Holiday decorations for the social gathering. You may also go for an exquisite black and silver style for the house party instead of flashy décor. Every event requires a conversation-starter, so get creative with that blank wall in the living room. Put black-and-white photographs of your attendees on the wall to make a photo collage. Assemble the images in the pattern of the new year's digits and secure them with putty so that you can simply remove them after the celebration. Attach beaded garland wreaths or simple black-and-white pictures on other surfaces.
8. Party Games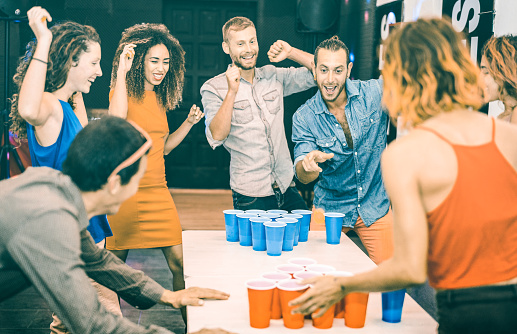 Your New Year's Eve celebration isn't complete without some entertaining team games! While traditional new year's celebration games such as drinking games, truth or dare, and blackjack are popular, you could also pull out a few of your favourite board games that make your house party family-friendly. Of course, do remember to follow the COVID-19 social-distancing norms while you party.
9. Incorporate Kid-Friendly Activities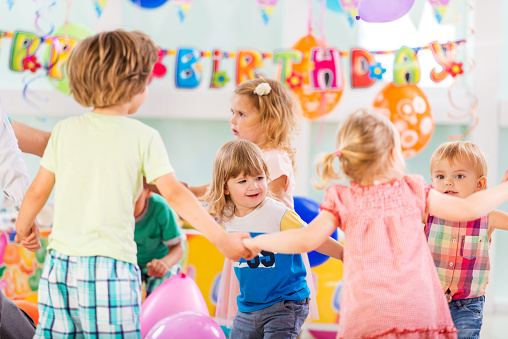 A New Year's Eve event does not have to be an adults-only affair. If you have children, non-alcoholic beverages, party food, and new games may be used to make your house party kid-friendly.
 10. Living Room Accessories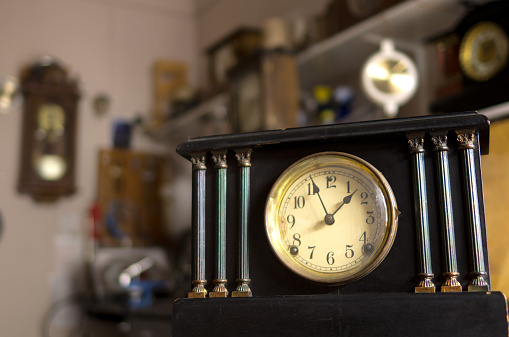 Arrange clocks on the mantelpiece to represent the passage of time; some should be placed diagonally or at an inclination to draw attention. Spray-paint barren tree limbs white or even use dry aspen twigs for a console table arrangement, then stack those into a vase. To produce a fantasy ambiance, take out the Christmas decorations and drape white twinkle-light strings around the spray-painted twigs and any large indoor houseplants or trees.
11. Set an Elegant Dining Table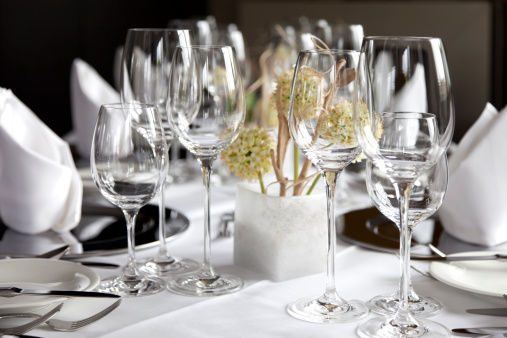 Foods and beverages are usually the focal points of parties. Wrap the tables with black tablecloths; for table centerpieces, assemble crystal candleholders, load each with white and silver candles, and arrange them on a silver tray. Use inverted champagne flutes as an alternative. Utilize platinum mats or chargers, golden cutlery, and white disposable cutlery for each table setting to juxtapose with the black. Spray-paint pinecones golden using one as a table card-holder at the center of each table setting. Beads, silver-pearl garland, or rhinestone strands can be wrapped around black napkins. With a napkin in the centre of each dish, place silvery blossoms or plumes next to the napkins.
We're almost prepared to embrace 2022, and we're giddy with anticipation. Make the most of every second and ring in the new year with a blast! Have a fantastic New Year's Eve celebration, but ensure to be cautious and take all necessary measures like wearing masks, getting vaccinated, and so on. Keep the above new year decorating ideas in mind if you want to be a great host! Remember, the greatest way to greet your visitors is with a grin!