Home Decor Ideas For Durga Puja
The COVID 19 pandemic has brought a myriad of problems for people worldwide. Plenty of get-togethers like festivals and marriages had to be either canceled or cut short. Durga Puja that is one of the most popularly celebrated festivals of India – is also just around the corner. However, this year the festival will have to be celebrated with many precautions due to coronavirus. Besides, this year many people are considering celebrating the Durga Puja at their homes only. Hence, we are bringing to you some of the best home decor ideas that you can use this Nav Durga to decorate your home.
1. Use the diyas to decorate the space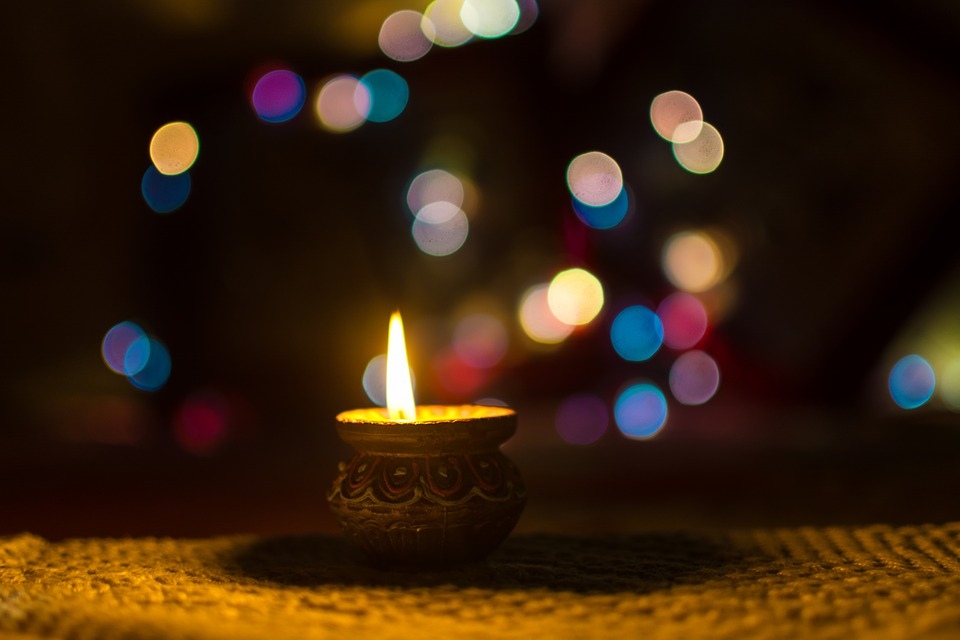 Lighting Deepak and diyas is one of the most prominent ways to decorate cultural spaces in India. Diyas are an essential part that manages to light up the entire place with brightness and beauty. With the help of diyas, you can enhance the appeal of your complete house. Hence, keep the diyas not only near the goddess Durga but at different places around your home. The symbolic diyas can also enlighten the beauty of Rangolis. Paint the Deepak in different colors of blue, yellow, red, orange, gold, and others. You can also design them with creative shades. Another creative idea to use diyas is to hang them on your walls. You can use an old tin box for hanging the diyas. The lightened up tin boxes look classy as well as fancy. If you live near the seashore, then you can use seashells by adding cotton balls inside them.
2. Lighting lamps and lanterns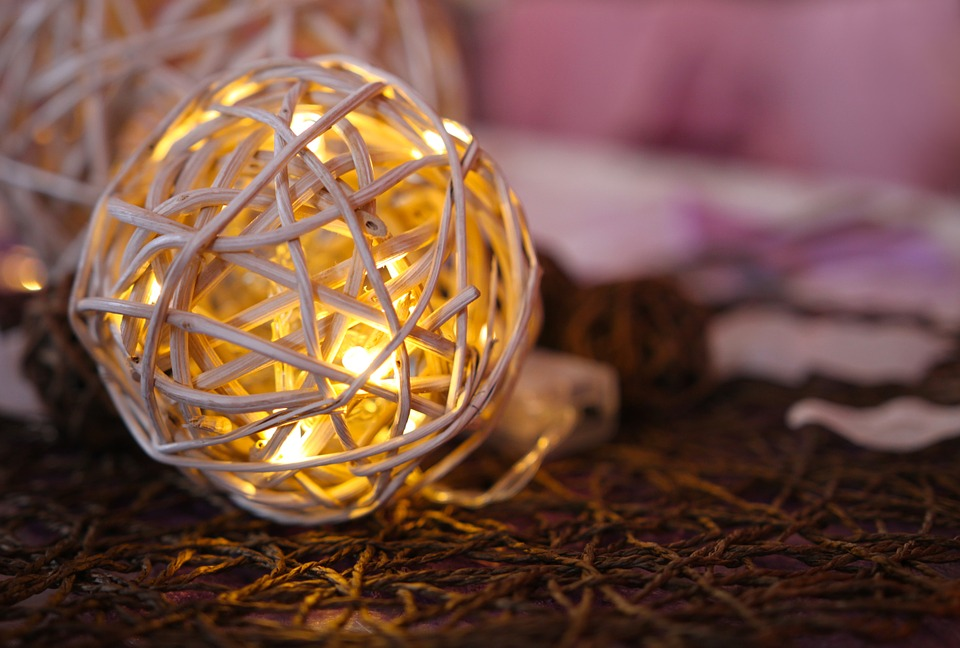 Nowadays, LEDs of various shapes and sizes are available online as well as offline. Using beautiful lanterns for decorating pandals is an ongoing trend. Compact lanterns appear pretty, also adding simplicity to an area. Moreover, they enlighten the aura of the Durga idol and your house as well. Simple as well as colorful lighting tones are also available for use in LEDs as well as lanterns. You can buy a few strings of LED lights to hang them from the roof. Hang a thread of lanterns from the temple area, enhancing the beauty of the idol. A single click can fill your entire house with radiance.
3. Decorate the area with flowers
Flowers are a must for decorating Indian temples and gods. Their purity and delicacy are beyond compare. Use long strings of flower garlands to decorate the walls around the idol. You can also place flowers in floating water with scented candles in between them. Turn the house into a real flower mansion by filling the air with the earthy scent of flowers. For doing something out of the ordinary, you can make carpets with flower petals for the room of the idol.
4. Use natural Earthen pots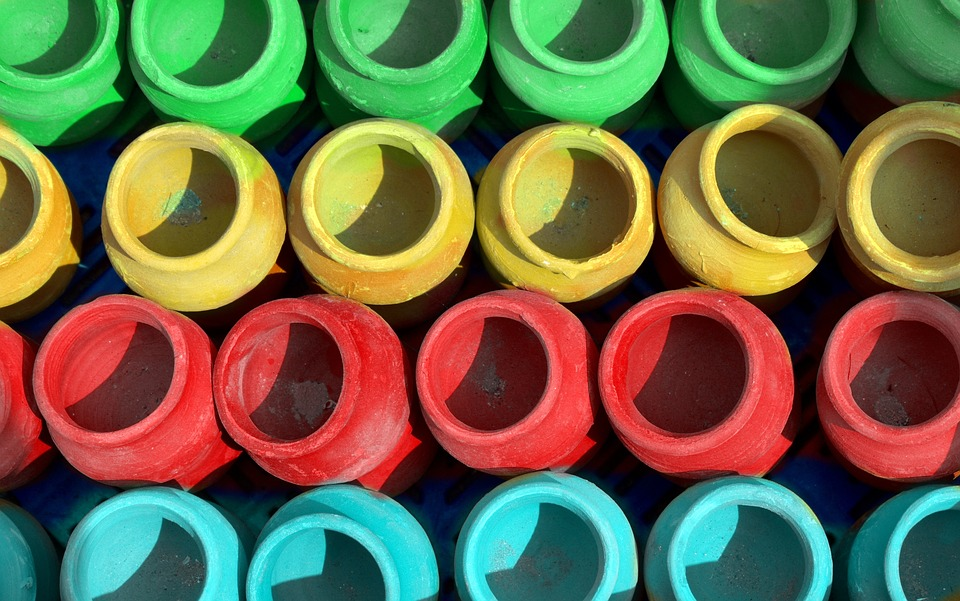 Pottery is an Indian festival that is quite popular. However, earthen pots and materials are the most underused materials at the time of festivals. Earthenware, like mud vessels, earth pots, or other things made of clay, provides an eccentric look to a place. Use the earthen materials for placing flowers, as floating candles, designing clay gods and goddesses, and other things. You can paint the earthen pots into fancy designs, further using them for placing puja stuff. Convert them into incense stick holders or lamp holders by tying them from the roof.
5. Display the fairy lights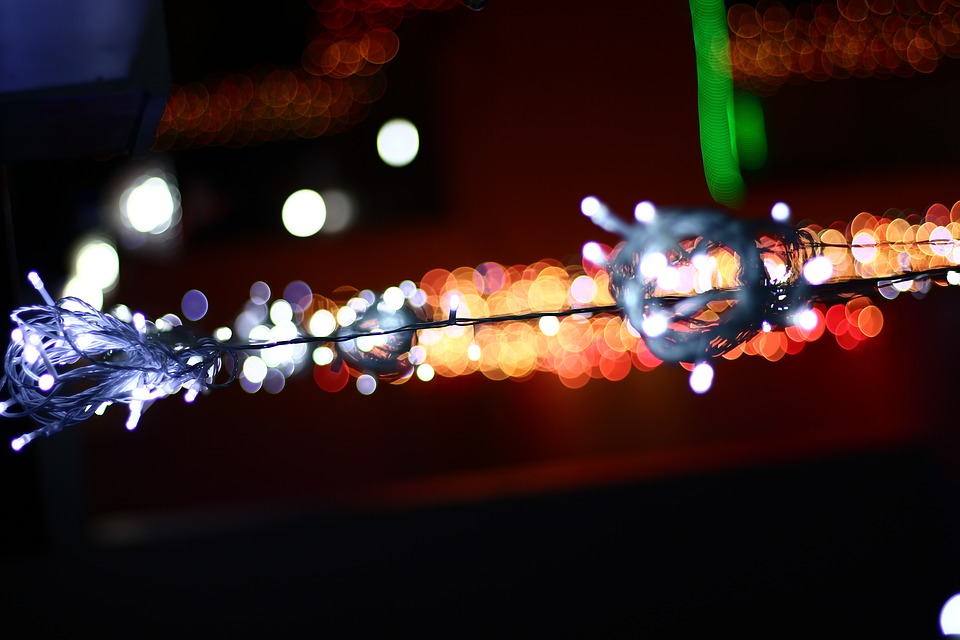 Do you remember the small lights that you use at the time of Diwali? Use those fairy lights to illuminate your house this Navratri as well. Transform the lights into lanterns by putting them into transparent glasses or bottles. These bead-like lights can radiate the beauty of your place of worship. Besides, they can also be used as chandeliers.
6. Design with rangoli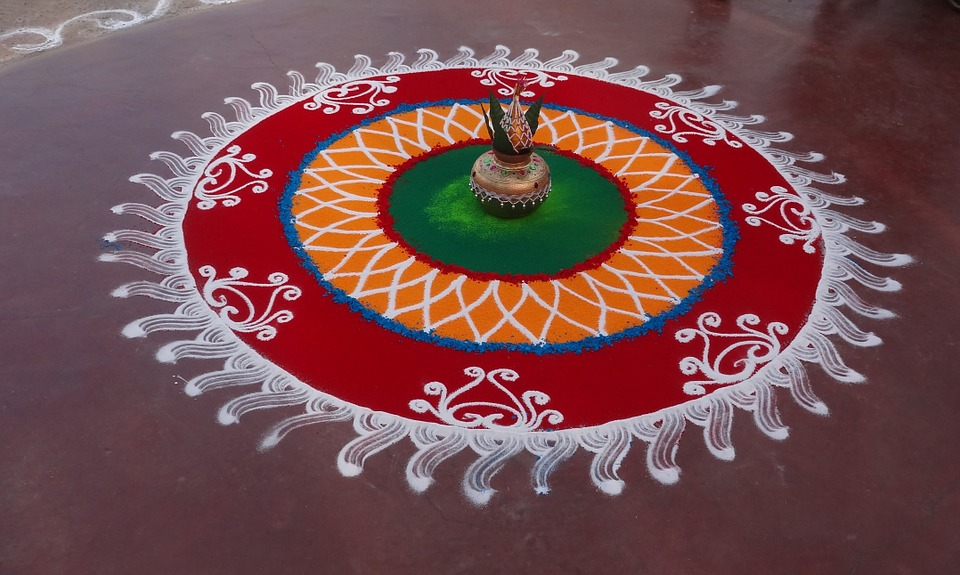 Occasionally, known as the teeka or bindi of the mother earth, rangolis add significance as well as uniqueness to a place. There are plenty of designs that you can make on all days of the Durga Puja. Adding colors make the place vibrant; moreover, they are fun to make as well. Blend the Rangolis with rice, flowers, diyas, earthen pots, and even hand paintings.
7. DIY decor with paper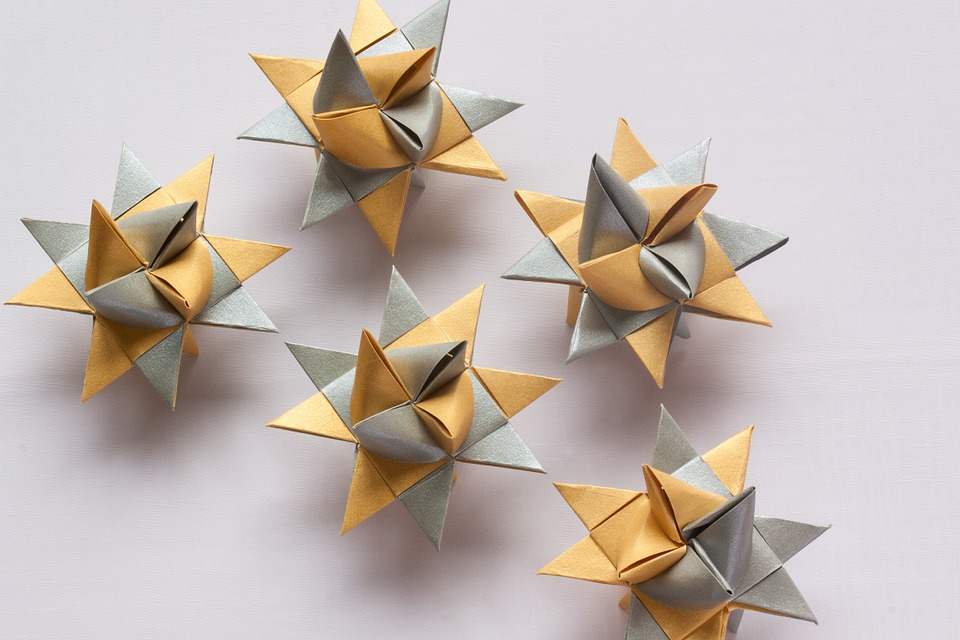 Colorful papers are available easily in the market these days. They are reusable, easy to make, and biodegradable as well. Create beautiful designs like paper lanterns, diyas, flowers, so on. Origami art has become quite popular in India now; you can design various fascinating creations with the aid of origami paper. These paper designs can be put together in a string and tied down a roof or the walls around the Nav Durga. Use this time for experimenting with danglers and door chimes for your homes.
8. Use colourful balloons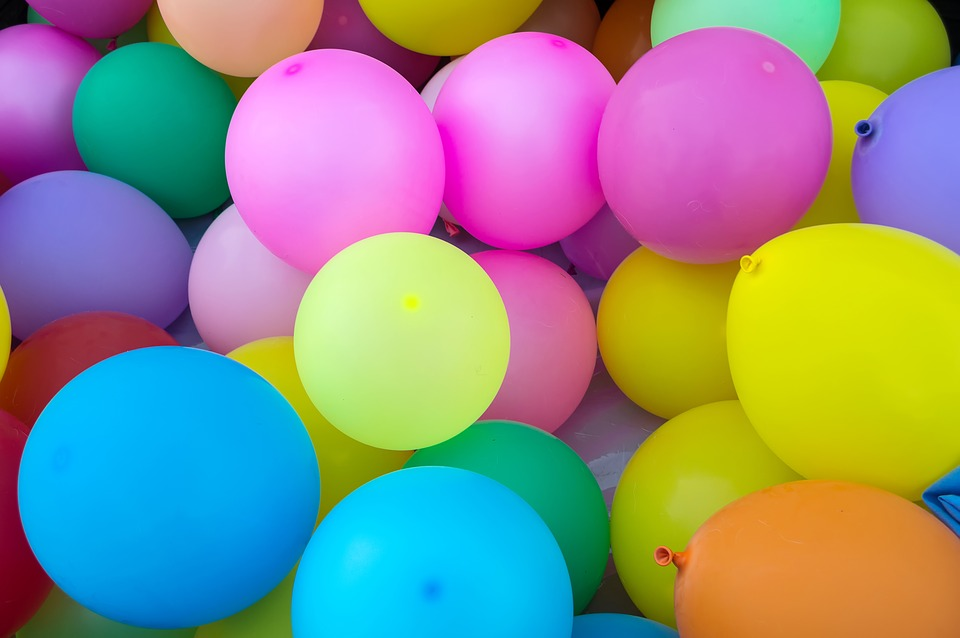 Balloons are exciting to draw the attention of children as well as adults. You can blend them into a crafty decor by adding them to the gates of your houses. Stick the colorful balloons on chandeliers and lamps.
9. Get crafty with reusable items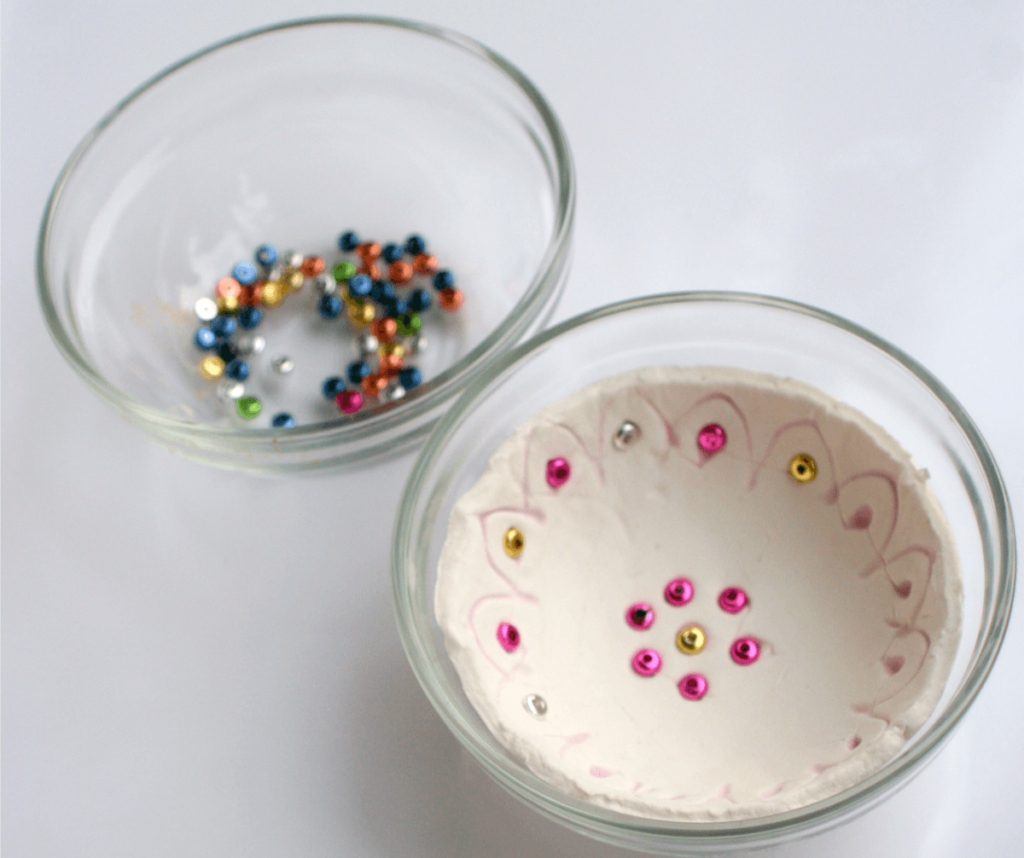 There are plenty of reusable items lying around your house. Bring them together this Navratri to design something exquisite. For instance, you can use old bowls for lighting diyas, keeping flowers, and candle stands.
10. Make use of colorful fabrics
The different colors and patterns of fabrics can add a tinge of personal touch to your temple. A wide variety of clothes such as lungis, sarees, drapes, bed sheets, among others, can be used to make the idol stand to look mesmerizing as well as appealing.
Conclusion
Similar to Ganesh Utsav, celebrating Durga Puja this year will be more of a virtual errand. The biggest annual festival will be a low-key affair. To ensure safety, more and more people will be celebrating it amongst family and distant relatives only. Use the aforementioned tips to make your Nav Durga idol this year socially attractive as well as magnificent.