Home Cleaning Tips
Cleaning your house and preparing for Diwali go hand-in-hand. As a part of Indian tradition welcoming the goddess Lakshmi in a clean home is quite fundamental. According to old sayings, the goddess blesses only the houses that are clean, well-lit, and decorated during the festival of lights. Another reason behind the beginning of the celebration of Diwali was to mark the victory of Lord Ram over evil and to welcome him home after 14 years of exile. Indians excitedly decorate their houses and light it with a wide variety of lights. Keeping the religious tradition to one side; the home cleaning ritual helps in taking care of all the uncleaned and decluttered spaces at your home. However, even the thought of cleaning the entire house can be overwhelming. Here are some simple house scrubbing tips that you can start with to ensure that your home sparkles as intensely as the lights in your home.
1. Division of the house area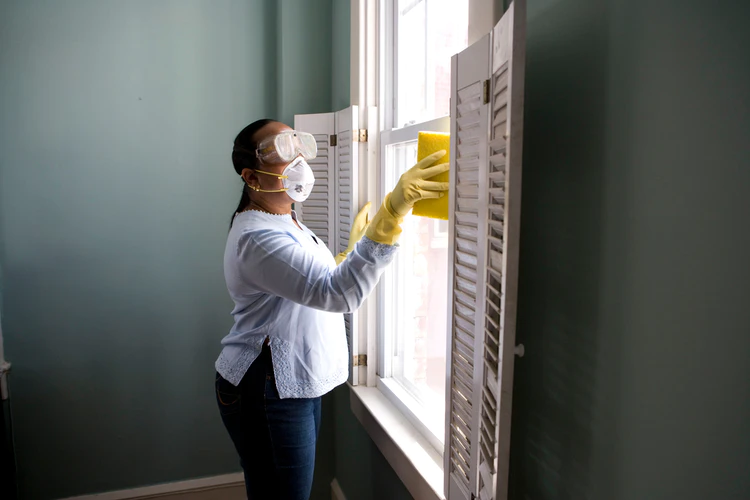 Cleaning an entire house is not at all a simple task. It's not just about cleaning and polishing only one section of the house, but there are many sections that you have to think about including, your kitchen, bedroom, living room, and pooja room. One of the trouble-free ways to do it right is to divide your cleaning schedule into 2-3 separate sessions. For instance, you can clean your bathroom and restroom in one day, living room and bedroom the other day, and the kitchen in one day. Finally, you can do the final touches as a part of another session. Prepare a schedule as per your convenience and start cleaning as early as you can. Also, to make the procedure of disposal easier, decide on an area where you wish to keep all your garbage.
2. Get ready with your pre-Diwali cleaning equipment and tools.
You must start with Diwali cleaning at least two weeks before the festival. Before you begin, make sure that all your Diwali cleaning tools are ready. For overall cleaning of your house, you will need simple things like a good disinfectant, cloth wipes, scrubs, brushes, brooms, garbage bags, among others. If you are allergic to dust and dirt, it is recommended to keep a scarf or mask handy.
3. Declutter all the things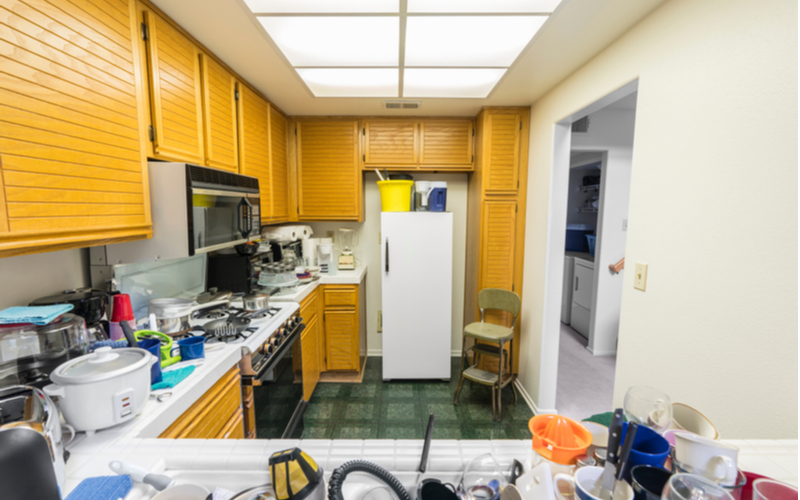 One of the essential steps to the Diwali cleaning ritual is to get rid of the unwanted clutter from your house. Remove all the unnecessary things from your home that you have not used for a very long time. These items do not have any purpose at your place, and they make your space look untidy as well as small. You can donate the clothes that do not fit anymore, sell the gadgets that don't function anymore and dump broken toys that have accumulated over the years.
4. Wash the curtains and covers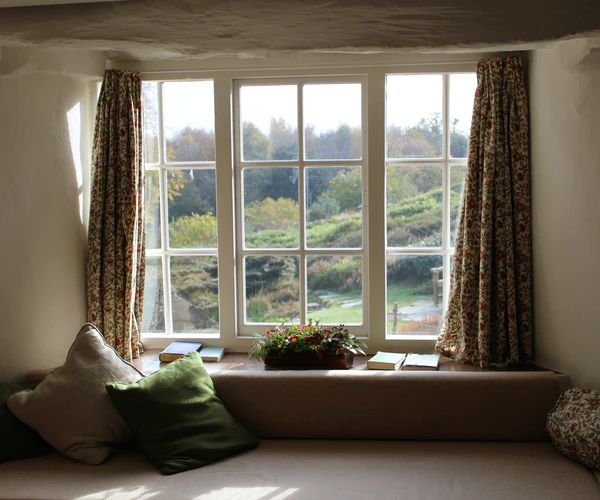 Fabrics such as curtains, carpets, and sofa covers are often neglected at the time of routine cleaning as these do not come in the way of daily house chores. Nonetheless, they start smelling and accumulate a lot of dust over a period of time. The best method to clean these is to wash them room by room. You can use a fabric softener and a stain remover to keep the cloth material soft as well as stain free.
5. Decluttering the wardrobe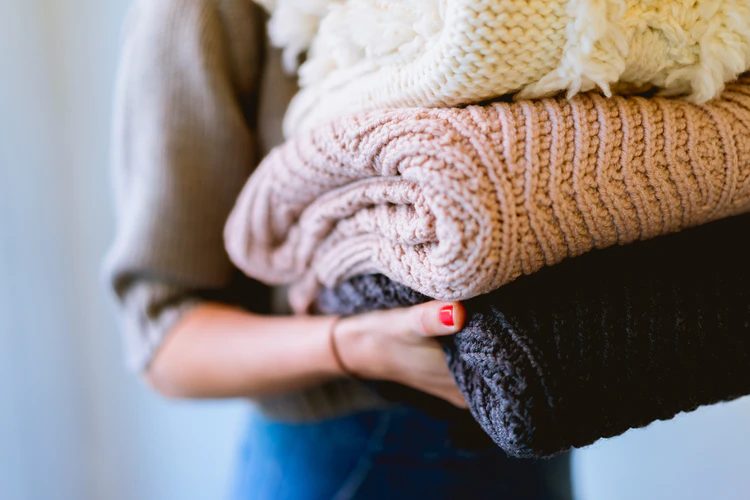 Our wardrobe is a space which is not always well-organized. Well, it is high time that you take care of that. Start with removing old clothes or newspapers from the shelves. Rearrange and fold all the cluttered-clothes properly. Consider donating your old clothes for a good cause as, during the festival season, more and more NGOs require donations for underprivileged children. Do not forget to put the dirty clothes for washing.
6. Kitchen cleaning and scrubbing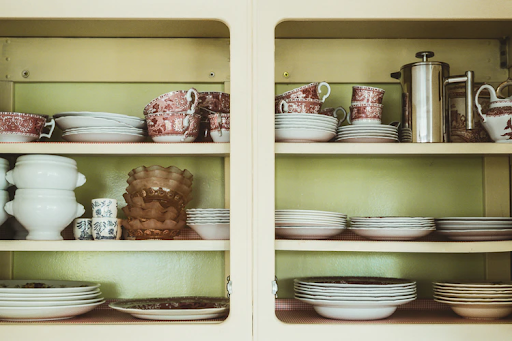 Scrubbing the kitchen is tiresome, but it is not that hard. Make sure to gather ingredients such as vinegar, dishwashing liquid, baking soda, and warm water. Start by collecting all the kitchenware in one place. After that, begin by wiping boxes and racks, followed by bowls, dishes, and everything else. For cleaning kitchen appliances, use a dry cloth along with a cleanser. If there are any glassware, use a duster cloth to avoid any scratches.
7. Plan your decorations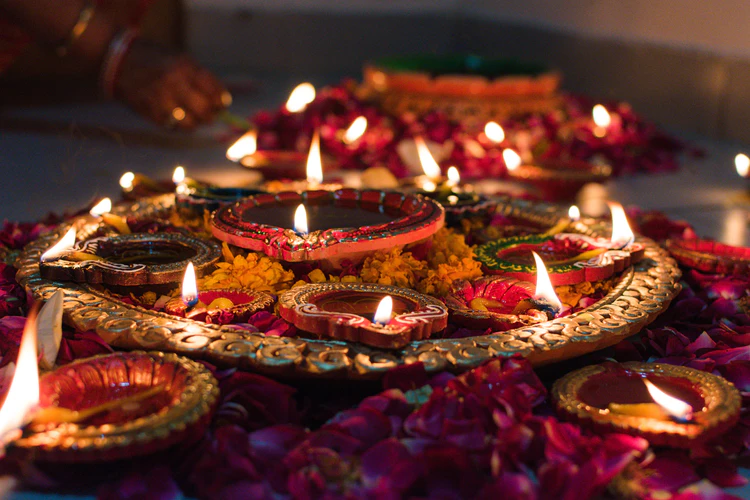 It is a standard custom to buy beautiful decorative items during Diwali. You can decorate a few of them yourself, such as hand-painted candles and diyas, new vases or flower bowls, paper lanterns, among others. There are a wide variety of decorative items that you can choose from during the festival of lights. You can also use flickering lights to decorate your entire house.
Home Cleaning Tips – Conclusion
Diwali house cleaning is quite a tedious task. Planning makes all tasks easier so you can schedule your cleaning over a weekend. During this time, you can take the help of other family members of the house as well. To make things easier for you, assign tiresome tasks such as removing cobwebs or cleaning fans to the male members of your family. If your house is too huge, then consider the option of calling professional house cleaners that distinctively undertake cleaning at the time of festivals and special occasions.