Uses & Applications Of Mahogany
The materials used to create home interior change from time to time. It's affected by what is considered fashionable and the resources available. The one trend that people keep going back to is using wood. One type of wood that is always in trend is Mahogany. It is a favourite of all interior-designers because of its unique properties and final look. Read on for some of the advantages of using mahogany in your home and its different applications in home interiors.
Advantages of Using Mahogany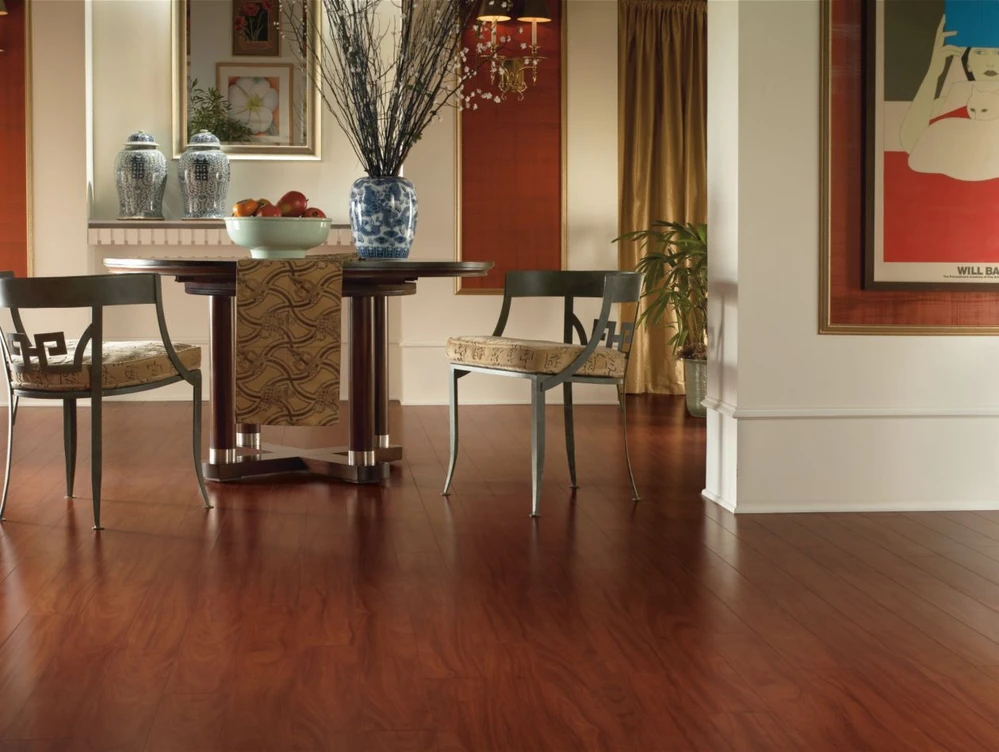 Solid hardwood
Mahogany is considered to be one of the most solid woods in the market. Its properties make it stronger than other wood like oak and pine. It has a small dry shrinkage ratio, a grain which makes it beautiful to look at and flexible enough to be twisted and sculpted into various shapes. Its durability and flexibility help make varying furniture and sculptures, making it the royal wood.
Durable and Resistant
Mahogany is a very durable wood and can withstand many forms of rot and decay. The wood has properties which make it corrosion-resistant, wear-resistant and able to hold its form. Its solidity helps make the wood resistant to water seepage and avoid mould or rot. Well maintained mahogany furniture is known to survive up to 35 years before showing signs of decay.
Insect Repellent
Mahogany wood's unique aroma makes it resistant to termites and other insects and pests that may damage it.
Different Uses of Mahogany
Wooden Floors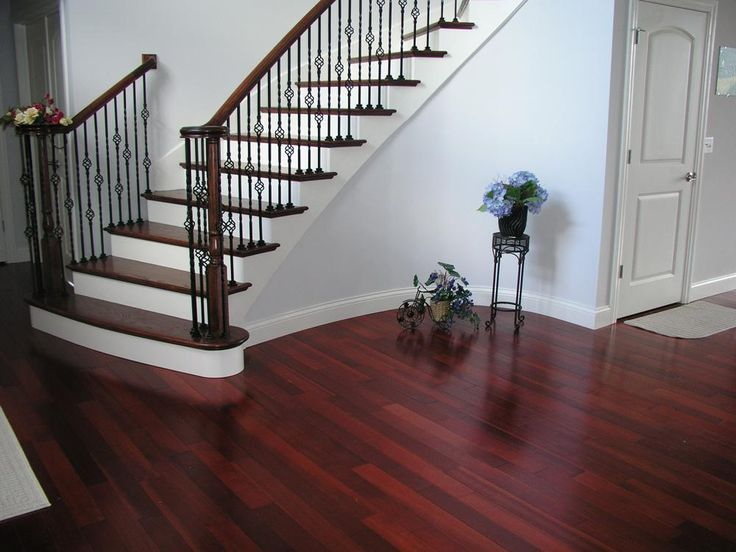 Wooden flooring is a common way of integrating mahogany into interior design. It is known as parquet flooring. This type of flooring helps add warmth to home interior and give a hint of luxury. The wood is oiled or varnished before using it in the parquet. The planks come in different shapes and sizes, possible due to its plasticity, making it suitable for every situation. Other than durability and luxurious feel, mahogany floors are very easy to take care of. Regular cleaning can be done with a dry mop or broom. Difficult stains may require standard dish soap.
Panelling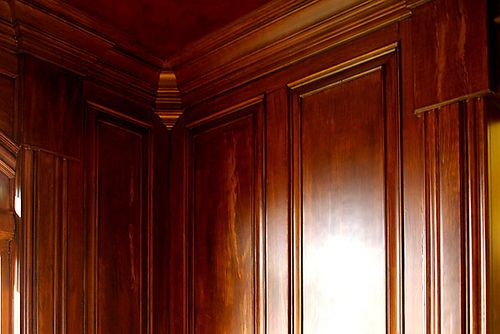 Wooden panelling seems like an old-fashioned option in interior design, but it adds a regal look to one's interior. It is an option best suited to corporate offices to reflect the strength and power held by the occupant. Mahogany, with its rich dark colour and pattern, is known to reflect this strength and class best. It is light and easy to work with, in panel form. Its dense nature makes it a good option if you want to soundproof your room.
Wooden Separating Walls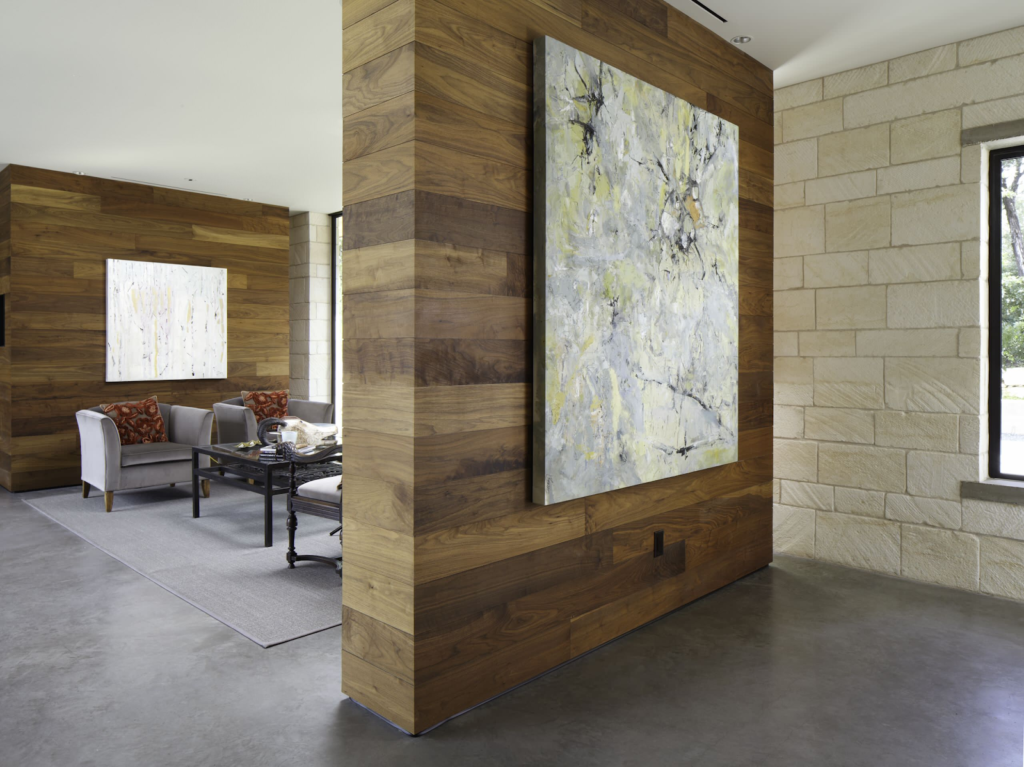 Wooden separating walls is the new take on creating a partition. It is best utilised to create a partition between the living and dining room. Beams of wood a few centimetres thick are placed in the form of a wall. It helps create a partition but doesn't restrict complete view and natural light. The thickness of beams and distance between them can be varied to fit your needs. Mahogany's beautiful rich colour makes it a good fit to create a wooden separating wall.
Wooden Ceilings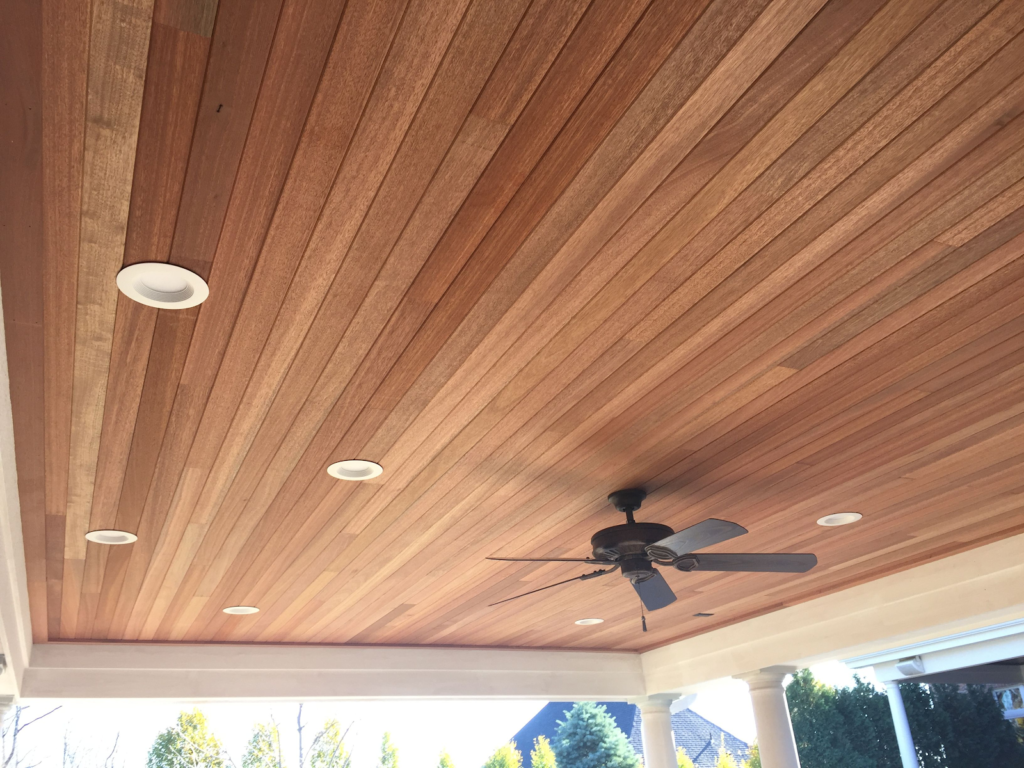 Earlier houses were created with a wooden ceiling. It is a classic look which has seamlessly travelled into recent times. If you design your home in a neoclassical style, then putting a wooden ceiling is a good option. It is a little more upkeep, but durable wood like mahogany significantly reduces the need. The beautiful colour of mahogany will give your home a regal look. Overhead lighting is reflected off this ceiling to give warmth to the interior.
Doors and Stairs

Most doors are created using wood. Today people opt for using medium-density compacted wood with laminate as doors. This saves on money and is also light. Another option is to go for Mahogany doors. They are a little pricier but give a different feel. They are generally used for home entrances or as doors for a home office or study. You can either use a single door or double sliding doors. Using mahogany panels for stairs is also a good option. Mahogany has the necessary durability and strength to take the daily strain of stairs.
Lightning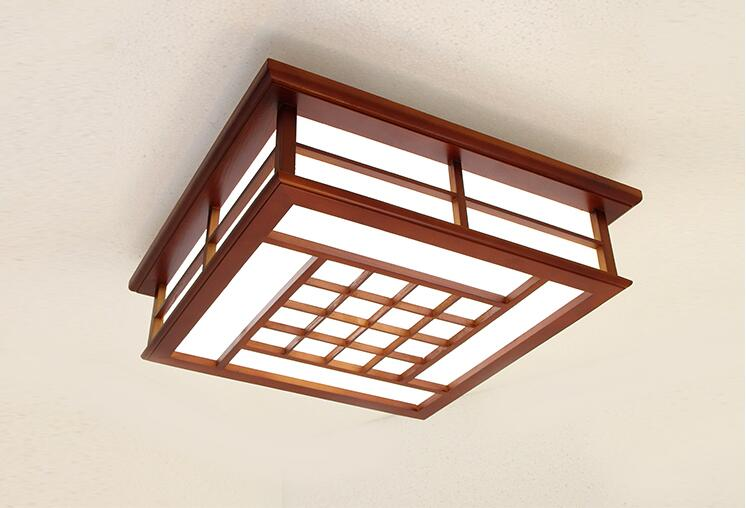 One great use of mahogany is for creating wooden fixtures for lights. While metal and plastic fixtures are a good option, they can't match the look of mahogany light fixtures. You can use individual fixtures for lamps in the corridors and living spaces or long overhead fixtures over the kitchen counter. The rich colour of mahogany reflected off of the light gives a warm feel to your home.
Decoration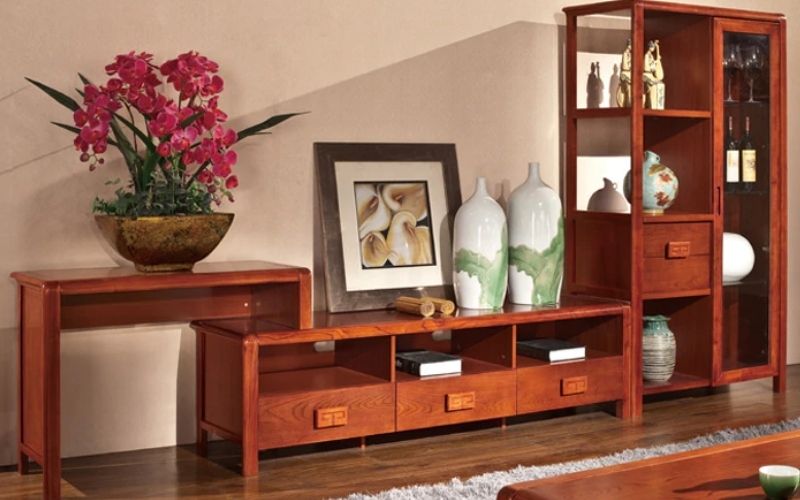 Using sculptures made of mahogany wood is a very common way to decorate your house. Other than intricate pieces, homeowners can go for simpler options like hat stands, bowls, photo frames and tealight holders.
Mahogany in Furniture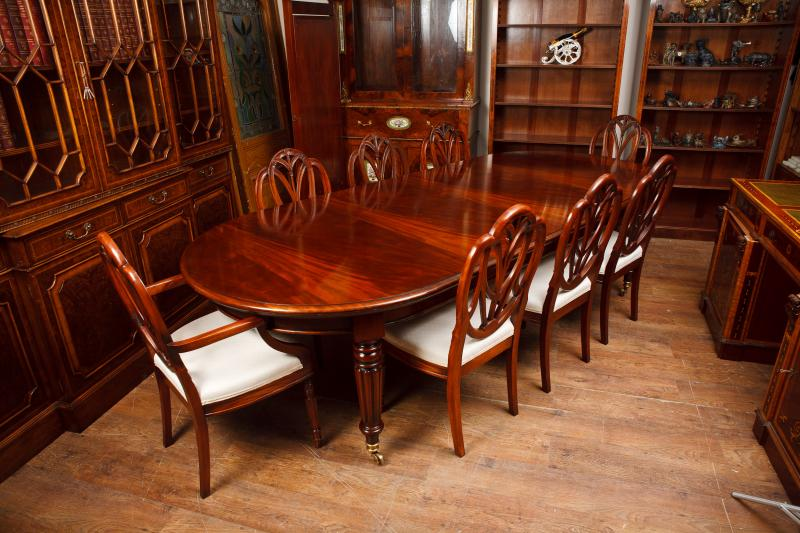 Mahogany is well known for its use in furniture. It is more commonly known for its use in creating cabinets and wardrobes. Many classic mahogany pieces from decades ago still stand strong and have aged well. Another furniture that mahogany is well incorporated into is dining and study tables. Their durability and rot free nature make it perfect to take daily abuse.
Side tables
Using a mahogany side table creates a strong contrast in today's modern homes. As the wood is strong and durable it is fit for areas with a lot of movements like the living room and dining hall. It doesn't require much upkeep when polished well and can be cleaned with a simple dry cloth. You can either create the entire table of mahogany or just the top.
Shelves
Due to its strength, mahogany is best suited to be used as shelves. It will not bend or morph over the years under the weight it is carrying. There are different types of shelf designs that one can look into. You can go for a floating shelf look, create a bookshelf to act as a see-through partition or a bookshelf along the wall to act as a console display.
Chairs
Mahogany works as a great dining set. The chairs and tables can be designed into various shapes and sizes as the wood is very versatile. One can either create upholstered chairs or go all-natural and create chairs just from the wood.
Conclusion
Mahogany has maintained a standard for wood which every other wood is compared to. Over the years there have been many advancements in building materials. However, none of them can match the ambience and natural strength which manifests in Mahogany. One can either integrate Mahogany as a decoration or go large and replace the entire flooring. Either way, mahogany wood helps elevate home's interior like nothing else.