Bathroom Door Materials
Bathroom doors must be made of the right materials. Mainly because of space limitations and consistent exposure to moisture and humidity. It is crucial to choose bathroom doors that appear natural and blend with the decor of the rest of your home. Most importantly these doors must be durable and moisture-resistant. Read on for the best bathroom door materials you can use for your home. Bathrooms are often the smallest rooms in your house, so choosing the best size and setup for your door can be difficult. Bathrooms are always visible from bedrooms or living spaces, so you'll want to consider whether this style of doors will complement your home's other doors.
Wood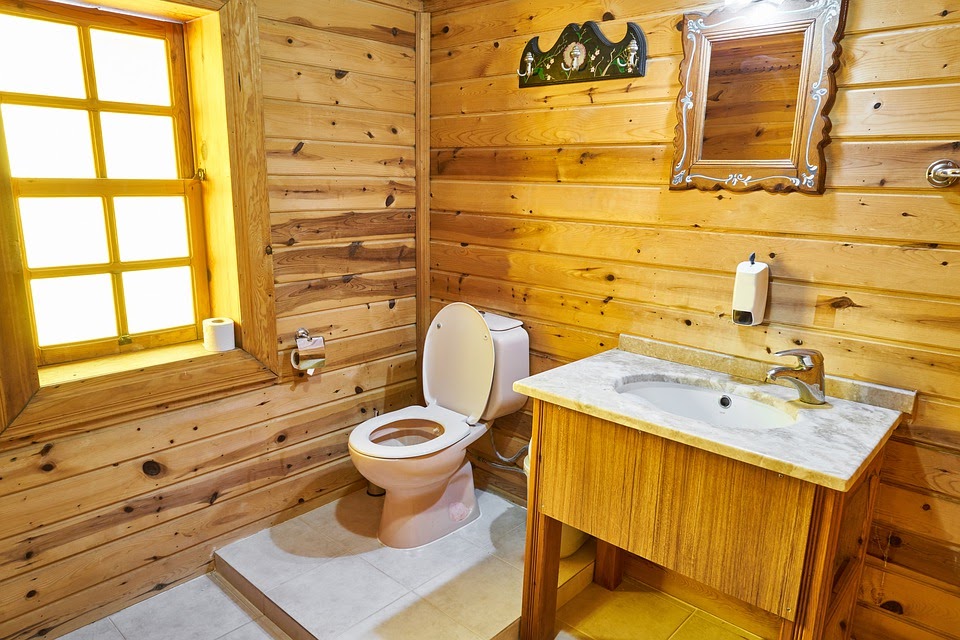 Normally, three choices are available for wooden doors: solid wood, solid core, and hollow core. The main difference between these three kinds of doors is what kind of core they have, which will decide the door's strength, longevity, and cost. One made from solid wood would be the best door for your bathroom, as it is the least likely of the three to warp from moisture exposure. For stiles, rails, and panels, solid wood doors use an engineered design. They retain the look and feel of a solid piece of wood, particularly when painted. Thanks to their ability to be moulded and contoured, solid wood doors can be made of softwoods such as pine or hardwoods such as oak and are highly customizable. A sturdy wooden bathroom door will be the least vulnerable to humidity warping and will have the finest shielding.
Steel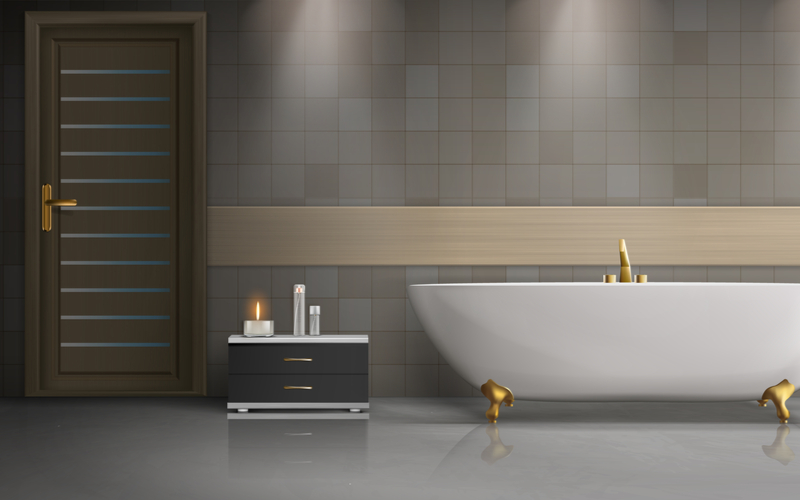 Bathroom doors made of steel or other metals produce a more modernized effect, because of the improved durability of metals, there is less need to worry about exposure to the moisture of a bathroom. However, homeowners should also bear in mind that humidity will inevitably cause many steel doors to rust over a prolonged period of time. As they are made of a heavier, more protective material, steel entry doors offer more protection than fiberglass. Because of the stronghold they have in the frame of the building, it is harder to break in. On the other hand, it is easier to manipulate fiberglass, making it a less protected choice. Steel doors are made of either a core of polyurethane or polystyrene with a top skin of steel. A strong steel door would be prohibitively heavy and most likely would tear the hinges off.
Fiberglass
For the most part, modern bathroom doors are mostly manufactured using fiberglass today, since they are much more durable than other door materials and more versatile in terms of design choices as well. In addition to having a smooth surface rather than an uneven wood grain, several fiberglass doors can be finished to effectively replicate classical woods like mahogany or walnut, making the door easy to paint. Like its steel equivalent, fiberglass is just as solid. However, fiberglass outperforms steel by a long shot when you look at the strength to weight ratio, providing the same strength as steel with greater durability, which means it is more durable and resistant to damage.
Frosted Glass Panel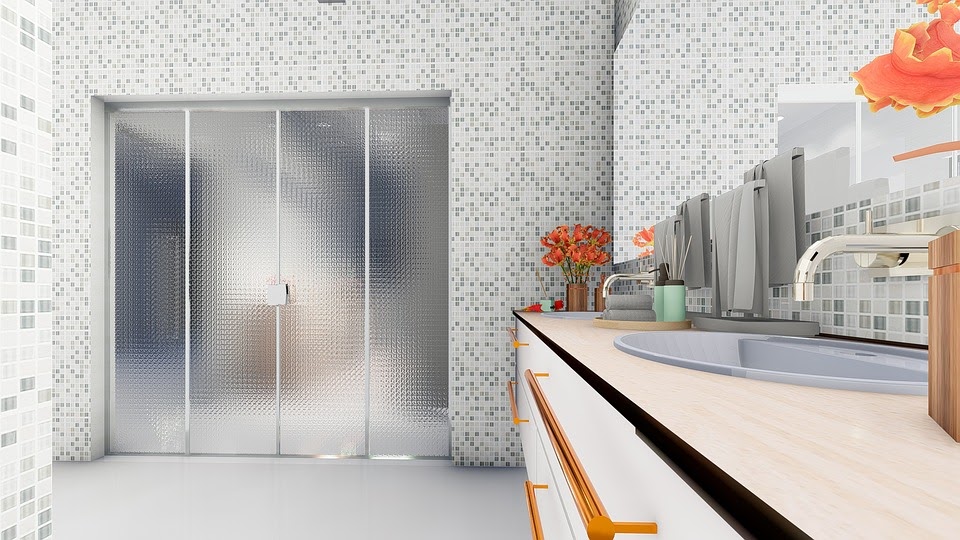 This design will preserve privacy, but offer a sleek, elegant look to your bathroom. In the home & office setting, the applications of frosted glass are truly endless and play a key role in creating an atmosphere of serenity. These frosted glass windows, heavy in strength and highly durable, are a great option for any commercial and residential location. The etched glass, available in personalized sizes and shapes, can help transition an ordinary bathroom into an exceptional and aesthetically classy spot. The frosting helps to achieve the optimal translucency level for the homeowner. The frosted glass is more costly than the regular glass. However, for shower enclosures and bathroom spaces where privacy is of the utmost importance, it is an essential design feature.
Opaque Glass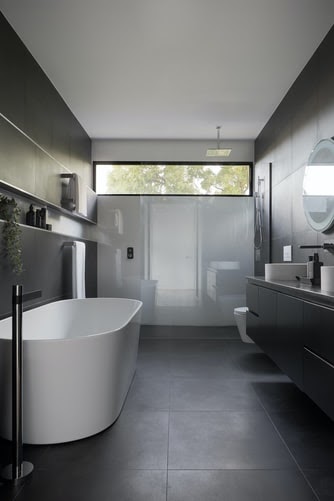 The Opaque glass reflects approximately 66% of the light in a room thrown at it, the best to use in the bathroom, opaque glass that contributes to the door decorative designs. At any point in time, it combines sophistication with designs. Acid-etched glass is simple to clean and it is also water-resistant. The opaque glass film has a coating that offers the required security during extreme weather. The truth is, opaque makes it impossible for anyone to see behind the glass, it also offers sophistication in your location. An Opaque film helps to prevent excess sun rays from entering the room instead of placing separate shields on these doors.
Plywood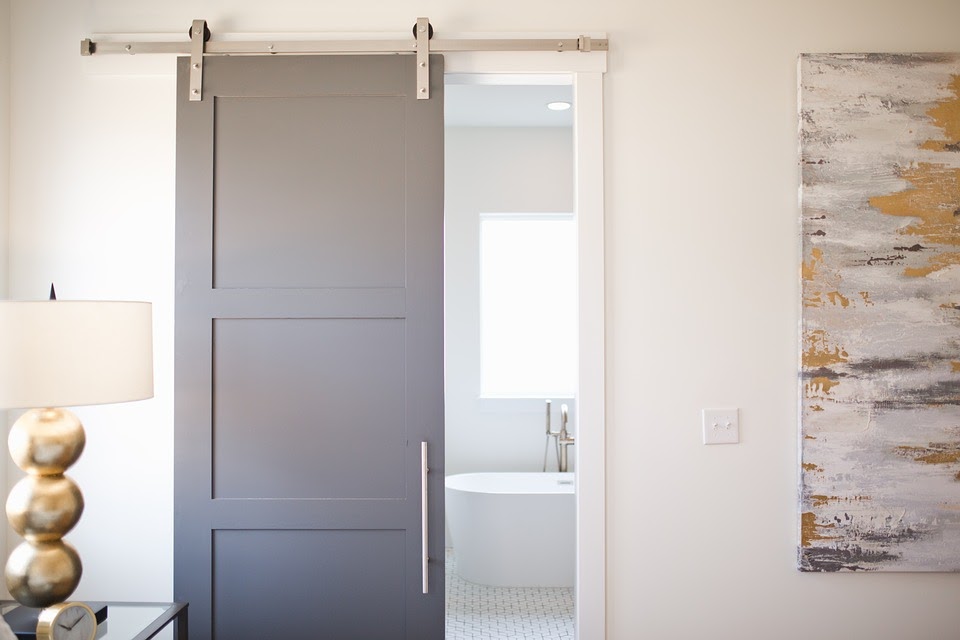 Surprisingly, for all its strength, plywood is much lighter than solid wood. That makes plywood for door-making more perfect. This material is made from thin wood veneer layers or "plies" that are fused together with neighbouring layers with their wood grain. It prevents expansion and shrinkage, providing enhanced dimensional stability, and makes the panel's strength consistent in all directions. Since it will be lightweight, Soft Plywoods can be used for bathroom door making. The cross-laminated plywood structure ensures that sheets of plywood remain relatively stable under changes in temperature and humidity. This is particularly important in the construction of formed bathroom doors where moisture exposure is very likely.
PVC Doors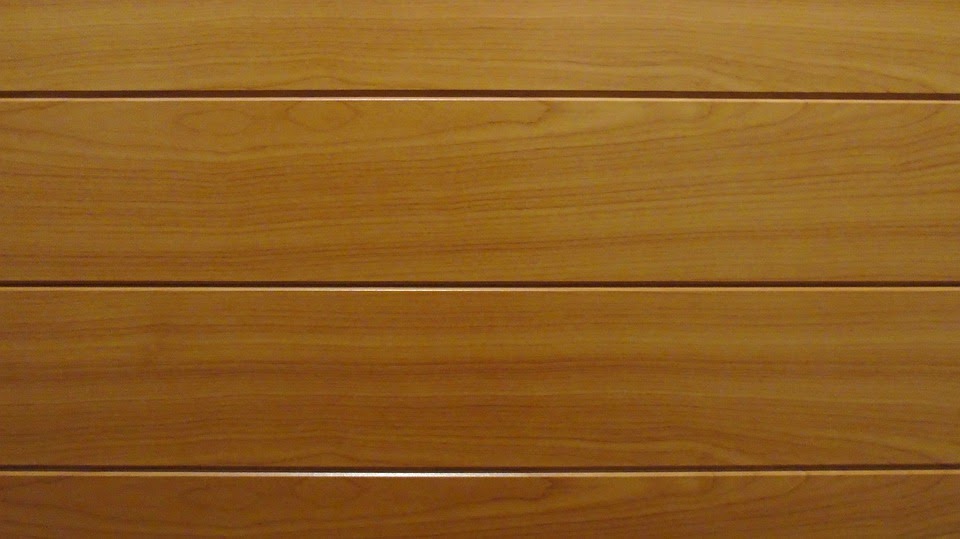 An excellent choice of material for doors in your bathroom is PVC or polyvinyl chloride. These new, man-made doors, while optimizing your investment, help minimize your work. Doors made of PVC look like painted wooden doors, but without the required maintenance for absorbent, natural wood fibers. The additional materials have superior chemical corrosion resistance to uPVC, and its smooth inner finish looks better. Waterproof doors are much appreciated for features such as excellent design, smooth finish, and robustness. This type of material doors can be inexpensive at prices. It is maintenance-free, simple to fit items, and available without extra painting and polishing expenses in different colours and shades.
Aluminum Doors
Another common material for doors is aluminium. For homeowners looking for solid, inexpensive bathroom doors, aluminium is a great choice. The material is very robust and has natural corrosion resistance. The material is also fairly low-cost, ranging from. This is due to the material's availability and the simplicity of recycling it. Since aluminium is one of the materials that are more readily recyclable, it is considered a very environmentally friendly choice for new doors. However, because of its thermal conductivity, it is less energy efficient than other materials.
Conclusion
For complete bathroom makeover and home interior solutions, please get it touch with our design experts at ZAD Interiors.