Home Interior Design Ideas Inspired by Kolkata Knight Riders
Cricket fans from all over the world have waited long enough for the newest edition of BCCI's T20 extravaganza – the Indian Premier League, popularly known as the IPL. The fact that viewers can no longer watch the matches in person has not been a deterrent for the enthusiastic cricket fans at all. Indian cricket fanatics are more than happy to create the IPL frenzy from the comfort of their homes. Which team are you rooting for, as a die-hard IPL fan? Additionally, would you like to incorporate the colors of your favorite team into your home decor? If yes, then fellow KKR fans, this one's for you.
1. Plush Cushions and Themed Lighting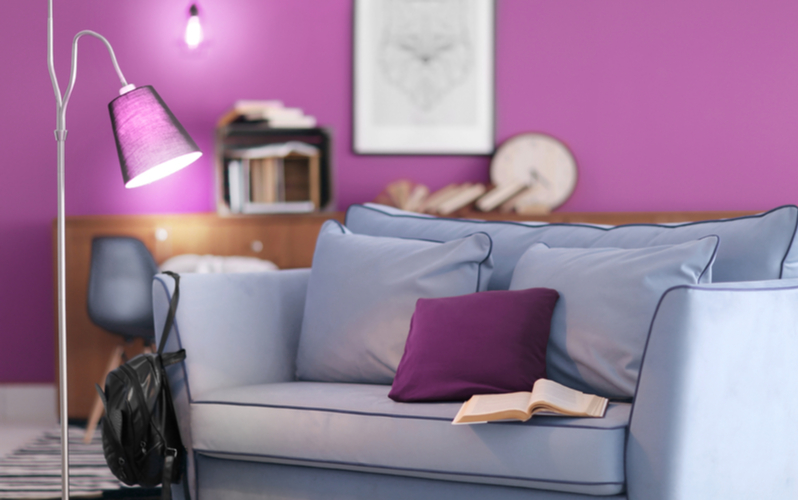 The colors that symbolise Kolkata Knight Riders – purple and gold- can team up to echo some royal decor. Gold accessories like frames and lights paired with regal purple couches can bring out the best of décor giving an unusual combination to play around with.
2. Bedroom Color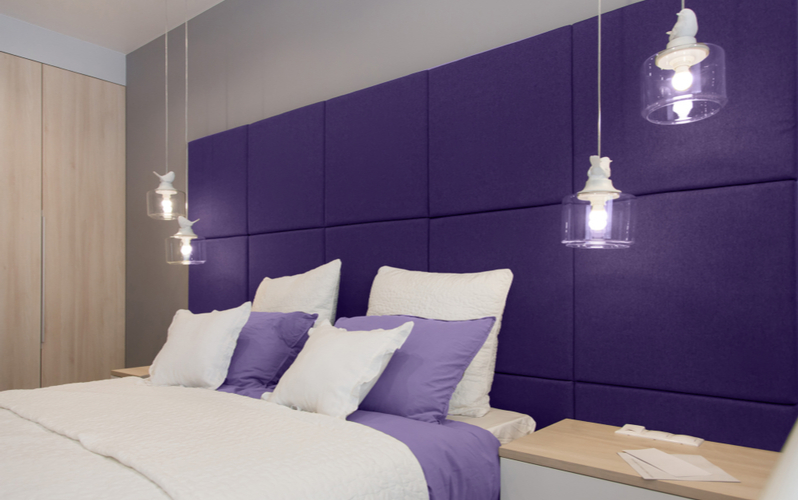 Gold and purple? Hell yes! The colors of Kolkata Knight Riders can spice up your decor. Just splash your walls with a purple hue and incorporate the courageous gold into pillows, window drapes or accessories. You should not be afraid to explore this combination.
3. Themed Furniture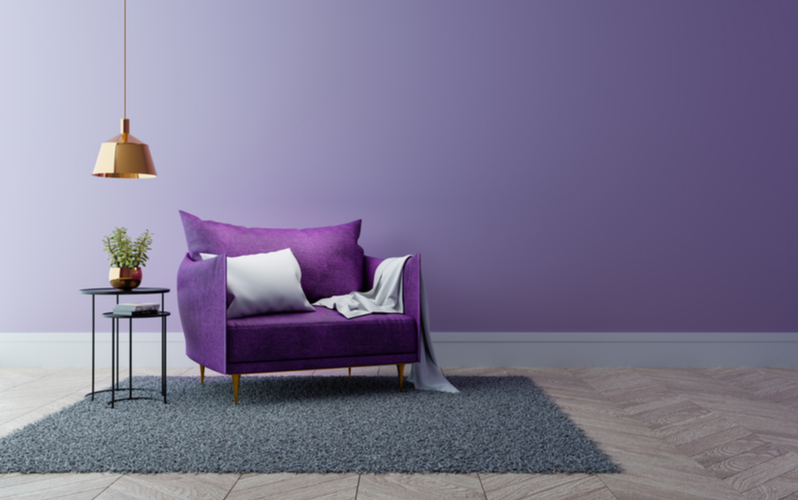 Rich variants of violet and purple have been associated with power and royalty for a long time. When embellished with gold, this color combination is invincible. The fans of Kolkata Knight Riders can derive inspiration from the powerful color combination in their team jerseys to demonstrate their dominance in the league. As seen in the picture below, not only is the velvet-encased armchair sophisticated and decadent, the gleaming gold pendant lamp adds to the classic look.
4. Kitchen Accessories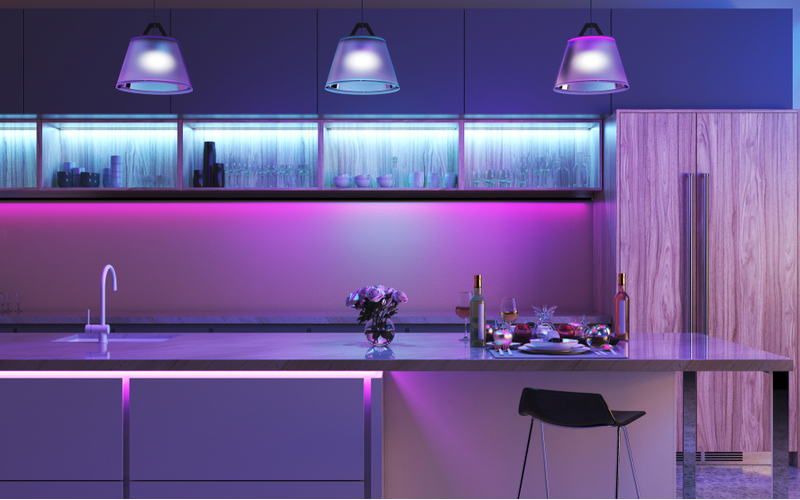 Brazen and bold, the men in purple and gold makeup in talent what they have perhaps been lacking in luck! This is a powerful combination of colours that perfectly balances the grounding force of purple against the vigour and verve of gold. This is a very popular choice among designers. This kitchen gets the pairing of gold and purple right, with plenty of white elements to tone down the fire.
5. Look for Inspiration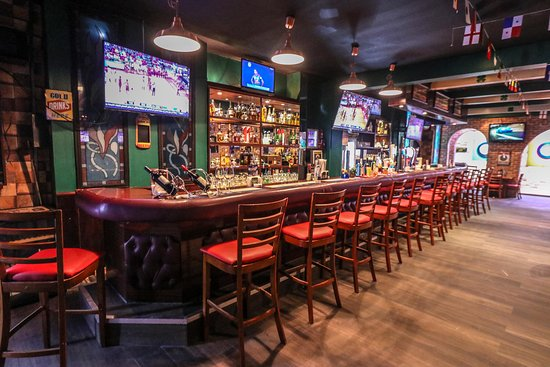 Derive your inspiration from sports bars and cafes. Suspend a few cricket balls from your ceiling, put a cricket bat on the wall or get a dartboard so that people can take turns at it between overs. An inexpensive alternative would be getting a whiteboard and markers on which you could encourage your friends to doodle images or messages.
6. Create the Right Ambience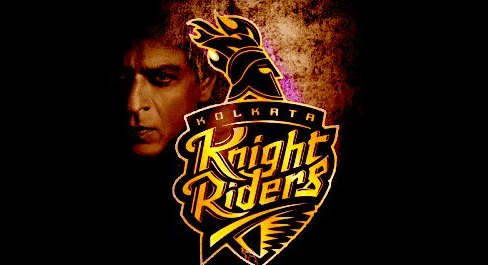 The easiest way to create a sporty ambience for cricket is to get good wall decals or graphics. Get a vinyl print of your favorite Kolkata Knight Riders' player and put it up on your wall. Things like a poster of a batsman about to swing his bat or a fielder about to take a catch can add a very life-size feel to your interiors. Some hardcore cricket fans even have their entire walls covered in canvas prints that are square-shaped. These prints could feature anything, from cricket balls to gloves to bats and footballs. You could build up your cricket collection during your trips to the stadium or from a cricket equipment store.
Minimalism is the way to go
Nevertheless, there is no need for you to be so strictly elaborate. You could be minimalistic, and strew a few KKR jerseys or caps around. Some of your friends, who might've come over to watch the match at your place, may be interested in trying them out. Additionally, your interior decor is a good opportunity to show off any balls, bats or jerseys that you might have signed by the Kolkata Knight Riders' players themselves.
7. Design Elements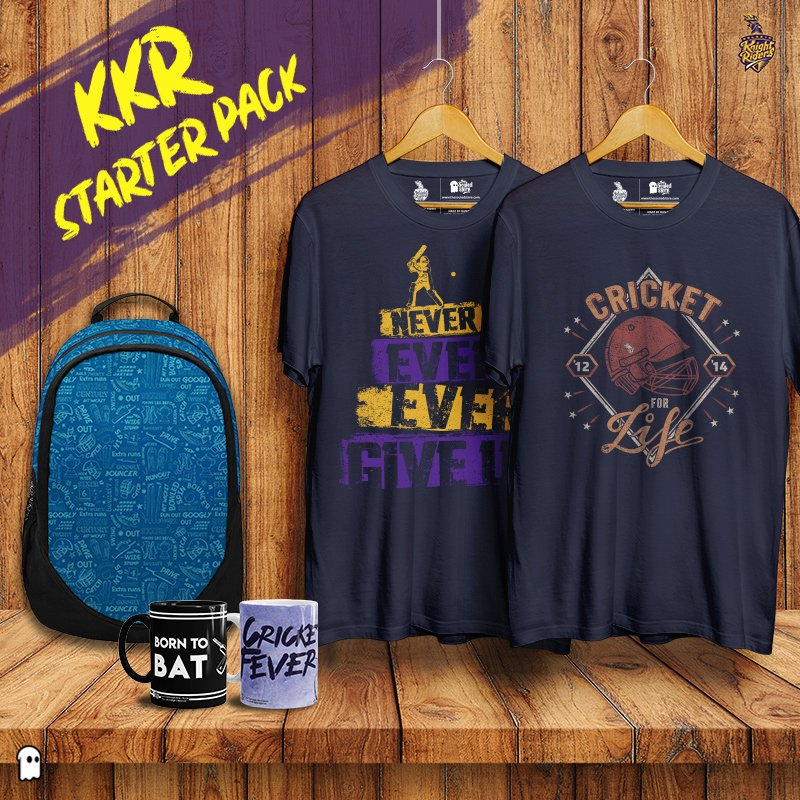 Sometimes, just incorporating the color into your decor doesn't do it for you. The KKR decor calls for true commitment. Here is what you can do. Use a Kolkata Knight Riders themed mug to sip your morning coffee. Add kitchen accessories like plates, cups, etc. in the similar theme or in the purple and gold shades of KKR. If you are prepared to invest a little more, you could also get KKR-themed curtains, bedsheets, duvets, spreads and rugs. For a very unique and a hardcore fan look, you could also showcase replicas of KKR's trophies on a shelf in your living room. If you are innovative, you could try custom designing or looking for a life-size cardboard cutout of your favorite player. Nothing better than having the legends of Indian cricket – Dinesh Karthik and Sourav Ganguly – present in your room with you. Although it may be difficult to procure, it will be worth it.
8. Other tips
Shopping online is the most convenient way to accessorize your home with KKR-themed decor. Derive inspiration from shopping websites like Etsy. There are many Indian websites that are dedicated to a more cricket-oriented collection. Sites such as Postergully, Amazon and Flipkart have a great collection dedicated to sports. You can browse and shop according to your affordability, with lots of options at your disposal.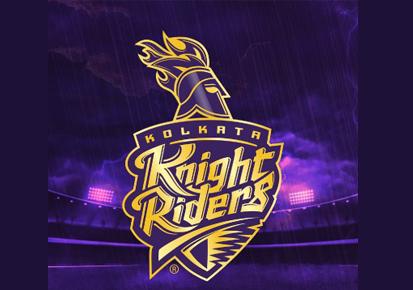 Especially in the case of outdoor sports, grass is a primary part of the picture. You could go bold and get an artificial turf floor altogether or have artificial grass surround your television or screen. This also helps in soundproofing the room. Therefore, incorporating some fake grass into your interior design plans is a good idea because it ensures that your neighbors don't call the cops when you're screaming your lungs out after Ferguson gets a wicket.
Please remember to not go overboard with the entire KKR decor. The Indian Premier League only lasts for two to two and a half months. But you have to live in your house forever. If possible, try to avoid permanent changes to your furniture or room decor. Refrain as much as you can from installing car-shaped beds or fixing in cricket stumps as room partitions. However, if you live with equally cricket-crazy people, let nothing be a hindrance to your imagination.
Using these tips and ideas, you can go ahead and experiment with different design materials styles based on the Kolkata Knight Riders theme and make your home look unique.