Interior Design Ideas
If you are a die-hard fan of football and you're looking for ideas to decorate your room based on an English Premier League theme, then you've come to the right place. Designing your room based on a theme of your liking will create a comfortable ambiance for you to unwind in.
It initiates a positive impact on your mind and can make you more productive. Whether your team sports dark or light colours, we are here to help you make it work. Football themed interiors are becoming more common for many reasons. Whether it's inaccessibility to actual matches or just the stressful nature of modern life, catching the match at home on your large TV isn't quite like experiencing it in person. Whether you're a Manchester United or City fan, a Chelsea fan, or an Arsenal fan, we have put together a list of ideas on how to transform any room into a football-themed haven. There are, however, a few things to remember before beginning a project like this. Can you concentrate on a particular team, or should it be a more general approach, and what are your furnishing and decoration options? However, with some smart interior decor moves, you can experience the action in person. Get a little football crazy with these amazing ideas. Read on to find out how you can show your support to your favorite team through the interiors of your home.
1. Colour Scheme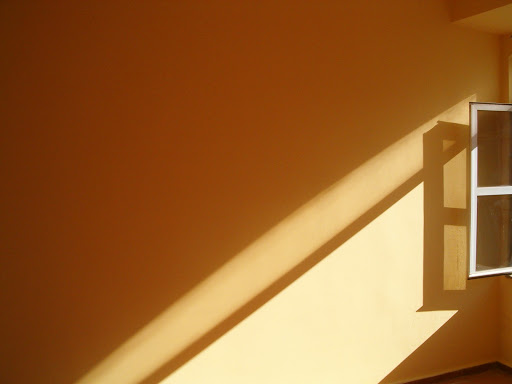 Choose the colours of your favourite team and incorporate them into your interior decor. Try using lighter versions of the team colour as darker colours will make your room look dull and dark. Partly a blessing and a curse is the fact that most teams depend on one specific primary colour such as Red or Blue for their stripes. The colours of certain teams will fit better than others, and if you're a supporter of a side that wears a very bad mix of colors, think about taking a few subtle hints instead of going for a full strip for the entire room. You can also choose a plain and simple wall color and add lines in the rich colours of your favourite team. It is safer to use a palette of two or three colours for the bedroom for a more subtle feel. Try a two-tone look with a neutral color at the top of the walls, a brighter team colour at the bottom and a decorative rail separating the two, if the colors are not appropriate for whole painted walls. Other choices include strips produced in the bolder color using a painter's tape or just one accent wall. Consult with an interior designer on how you can best incorporate your team colours into your home. A lot of factors must be considered while choosing a colour palette for your home, everything from the amount of natural light the room gets and the type of floor must be considered.
2. Furniture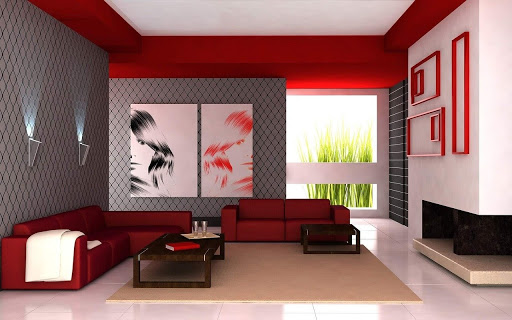 Choose your furniture according to the colour palette you have chosen for the walls. If you go for neutral or plain furniture, add cushions, bean bags, or rugs in your favourite team's colours. If it's supporting your favourite football team or simply representing regular football. Adding football pillows into the decor of your bedroom can add a cool vibe to your bedroom while being the ideal addition to your room as well! Themed bedding and duvets should always be the top priority for those looking to football theme a bedroom. Bright, colourful football designs look stunning in both fully themed and even neutral bedrooms. If you want to create a fun and sporty bedroom, then this unique football covered curtain is perfect for football super fans who eat, sleep and breathe football. This curtain also focuses on the game and not the team. Similar bedding is also great as you can retain it if you change your mind and begin supporting another premier league team. However, for a more subtle effect, you can choose a football patterned duvet bed sheet that makes you feel like the star of the match during bedtime. You can also add an artificial grass carpet in your room to make the whole space look like a football field. A football-themed bedroom light will also be a unique and eye-catching accessory for your football themed bedroom. We guarantee this distinctive light switch will provide a great talking point and have friends begging their parents for one too!
3. Lighting and Art
Football wall décor, stickers, and posters are a cost-efficient and easily available means to decorate your themed bedroom. They allow you to quickly and easily decorate the walls of a bedroom. And you don't have to re-wallpaper your walls every few months. When it comes to wall posters, they are very popular among fans and these footballer posters are the perfect wall decoration as there is a poster for every player and you can choose your favourites.
Plus, if you don't prefer posters of people, there are many choices of posters depicting logos and team slogans too. You can use mild or soft embedded lighting to focus on wall art and posters. This will create an ambient atmosphere that draws attention to the interior decor.
4. Kitchen Decor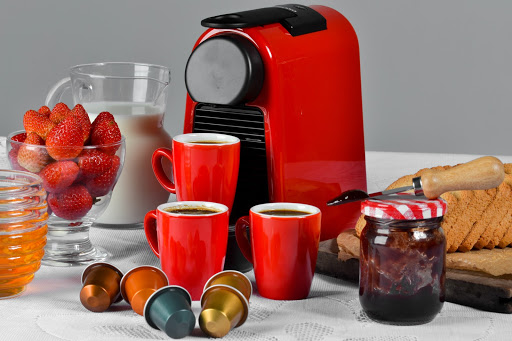 Show some love to your favourite team by sipping your morning coffee on an English Premier League themed mug. You can also add other kitchen accessories in similar themes or in your team colours. Use this ice cube maker to make football-shaped ice cubes for your next house party and impress your friends. You can also install kitchen cupboards and kitchen furniture like tables and chairs in the colours of your favourite team.
Interior Design Ideas: Conclusion
When it comes to football-themed interior decor, there is no right or wrong answer. It all depends on your creativity. Don't be afraid to experiment with different materials and accessories, think out of the box to achieve a unique look for your home. Despite what decor you choose, make sure that your interiors are spacious, open, and uncluttered. Make sure that your furniture does not dominate the entire living space and choose smaller and simple furniture.