Sofa Design Ideas For Living Room
One of the most important interior design investments you'll make for your home is buying a sofa. It's a piece of furniture in the living room where we relax, read, eat and drink, entertain friends and family, watch TV and even sleep, so it makes sense to take the time to invest in one that's going to last for years to come, doesn't it? So, it 's crucial that the right choice is made. Read on to learn about ten designs for your living room sofa.

1. Sectional Sofa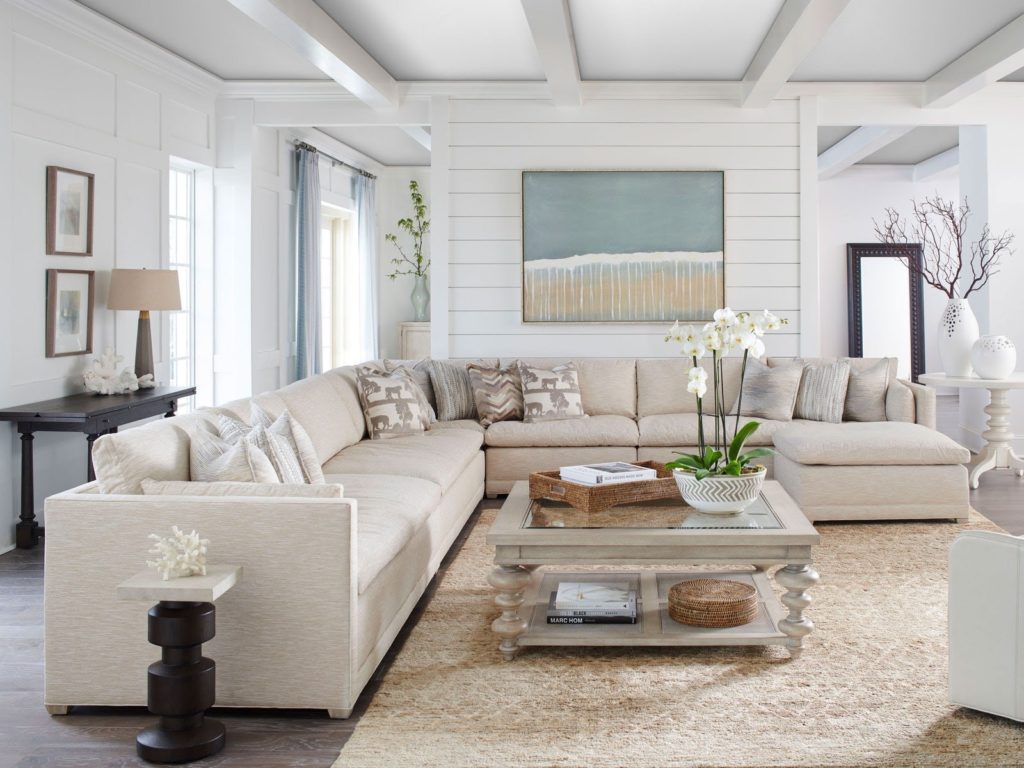 A multi-piece sofa is a sectional sofa. Typically with 3 or 5 components. In a variety of configurations it can be organized. The more pieces, the more options there are. Ideally, any section you buy will have fixtures that connect the parts to prevent them from separating. there are several types, designs, and materials to choose from due to the huge and increasing popularity of sectionals. Some are large and can occupy vast areas, while others are much smaller. L-shaped and U-shape are two common configurations. Sectionals are great because, when needed, they are easy to move and rearrange.
2. Lawson Sofa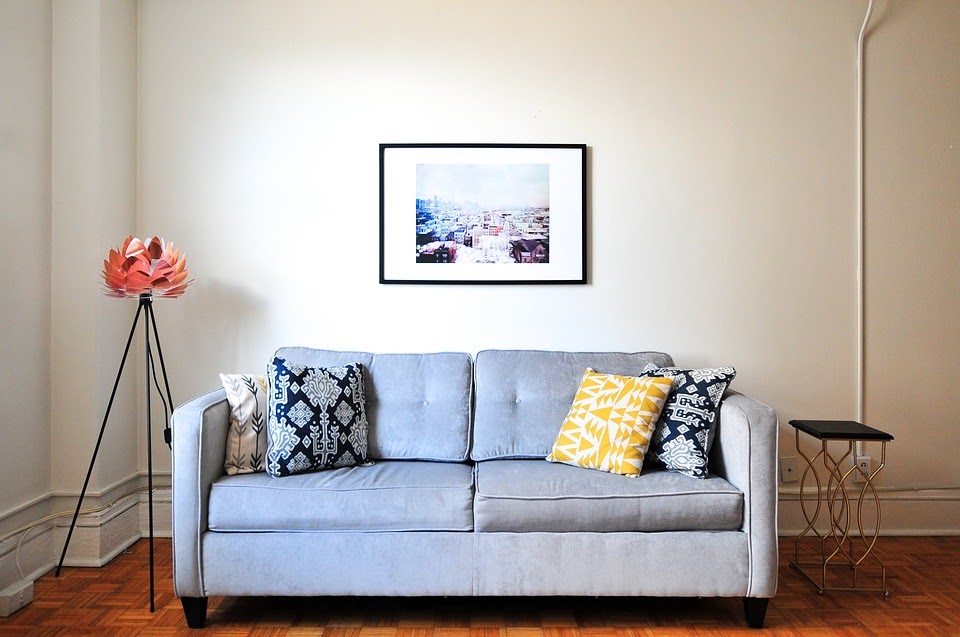 This type of sofa is built to provide comfort. A back consisting of pillows separate from the frame is its signature design feature. It continues to be a common sofa design today. A Lawson style sofa can be bought in several sizes , colours and materials. In addition to being super comfortable, for maximum convenience, you may switch the big pillows around. The clean lines of the Lawson sofa reflect his desire for a simpler, more comfortable and more modern setting than the ornate Victorian styles of the era. This sofa suits both modern and traditional decors.
3. Mid-century Modern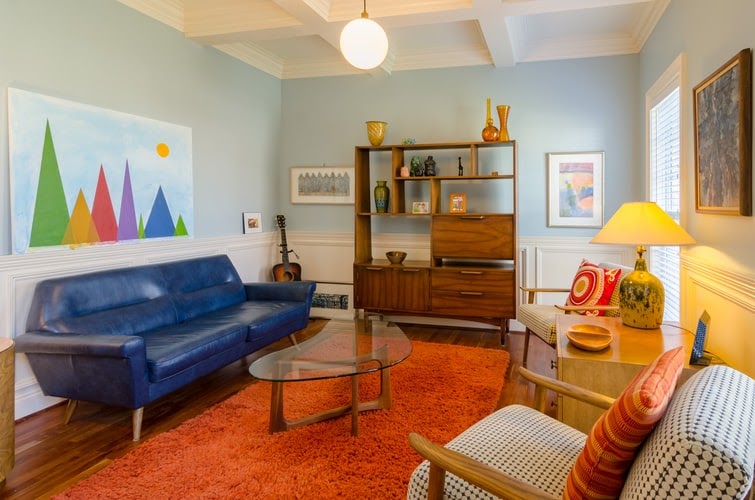 Minimalist design and sharp angles make up this type of sofa. This style of sofa has many variants. The result is that it is not the most comfortable furniture, but it can look fabulous when combined with the correct home design . It is built to look good. Modern sofas feature elegant, clean lines and the same piece uses both traditional and non-traditional fabrics. It's not uncommon to see the same basic style with a variety of vinyl, wool or velvet fabric as the Mid-century Modern sofa. The simplistic geometric patterns are used in Mid-century Modern furniture in contrasting blacks and whites, along with colours varying from neutral to bold. This pairs them well with any home design style.
4. English Rolled Arm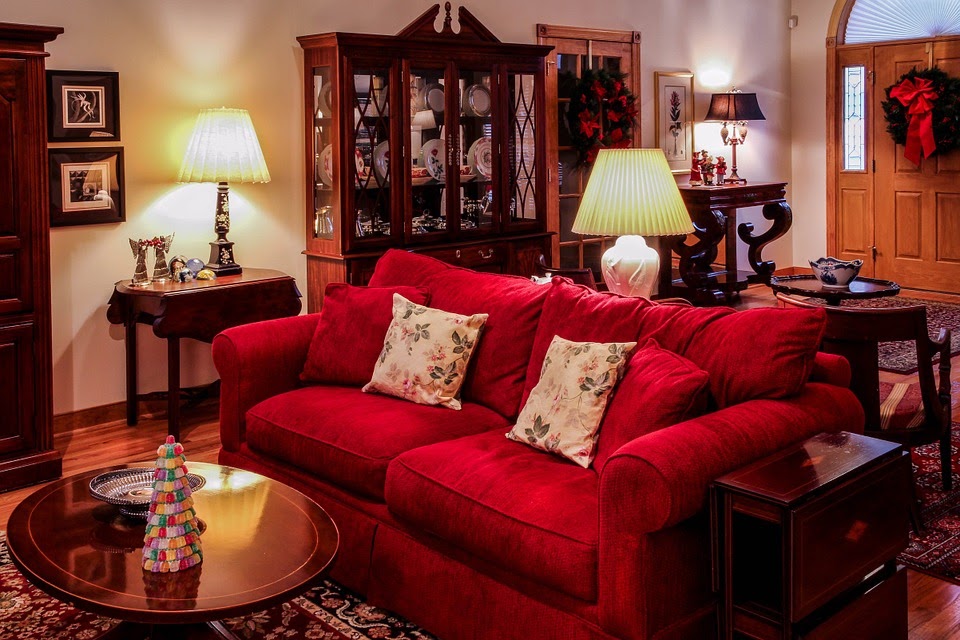 Distinguished by a tight back and wide, fluffy, loose seat cushions and distinctive tight, rounded rolled arms slightly lower than the back. Indicated by the high back, the English sofa is renowned for its low arms. The upholstery, including the arms, is tight throughout, and decently cushioned all over. Some rolled arm sofas have arms so low that they appear to be armless. The English roll arm sofa is a timeless piece that is suitable for a formal living room or parlour, but also coordinates well with any modern furniture. One trick is to adjust the legs to suit the furniture style of your particular preference. For a modern decoration, you may use a straight leg or a turned leg for a traditional setting.
5. Camelback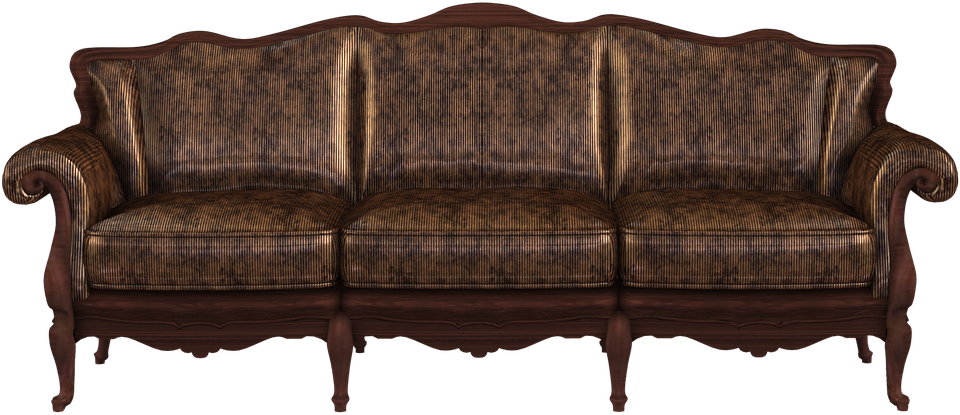 The principal design feature of the camelback sofa is a higher back in the middle that descends into the sofa 's arms in a continuous line. Designs with two arches on the back are also available. This kind of sofa is also known for bare wood legs as well as commonly exposed wood on top of the back and arms. The Camelback sofa was highly favoured by the English aristocracy for their homes, primarily due to expert craftsmanship. The conventional design of the Camelback makes it an excellent choice for placement in a formal living room between windows.
6. Cabriole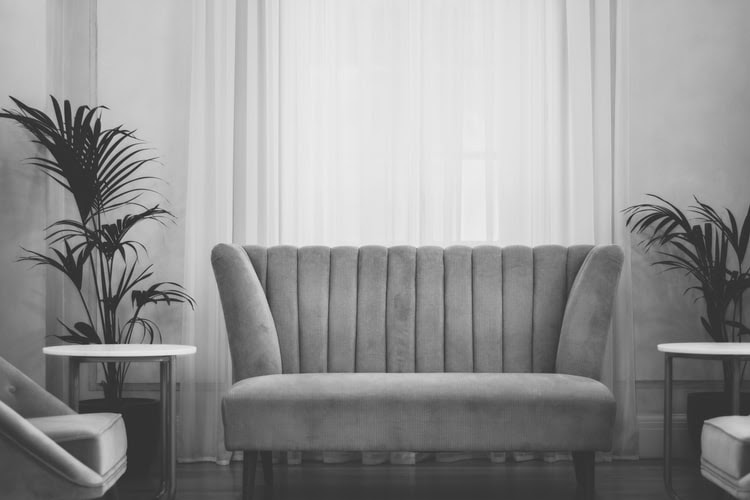 The signature design feature of the cabriolet sofa is a continuous back and arms of equal height. The arms often curve inward creating a long line from arm to arm. However, some designs have ornate elements, but most often (and particularly modern cabriolet sofas) replace ornate with more comfortable features such as more cushion throughout (particularly the seated portion of the sofa). Cabriolet sofas are often known along the top of the back and arms for an exposed wood trim. However, without the wood trim, you can find contemporary cabriole sofas in the classic cabriolet style.
7. Sleeper Sofas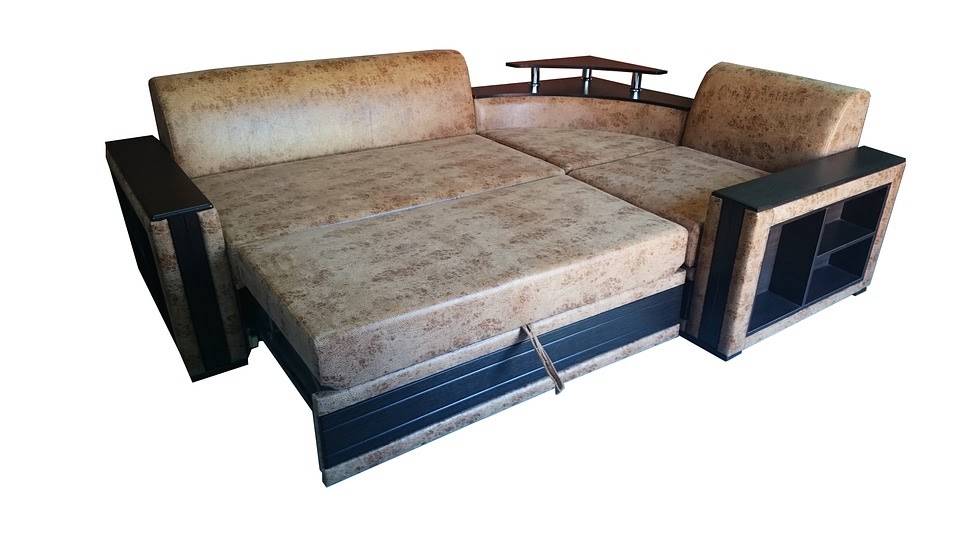 There are many sofas of sleeper type ranging from pull-outs to futons to daybeds to even bunk-bed sofa combos. The pull-out sofa bed is perhaps the most common form of sleeper sofa. Sleeper beds are well-designed these days and offer guests a great sleeping solution. A pull-out sofa bed is distinct from a futon in that the back of the sofa stays upright while the sleeping surface folds under the sofa 's belly from where it is stored and pulled out.
8. Divan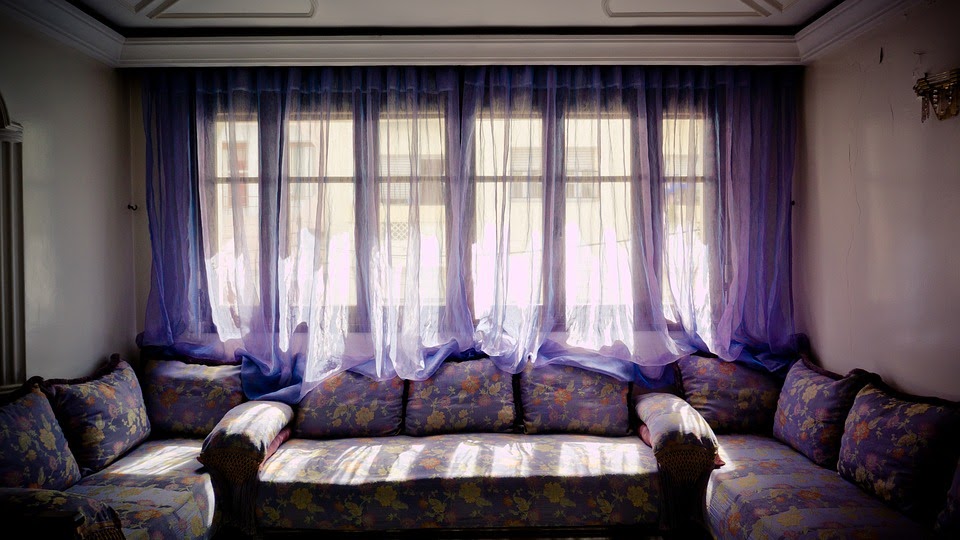 A sofa without a back is a divan. Therefore, they need to be positioned against a bare wall against which you can arrange pillows for a cushioned back. While not the most practical, they provide some flexibility in terms of pillow placement since you are limited to where you can position them. You may like the look against your wall of a backless sofa (i.e. cushioned bench). Another type is a divan bed consisting of a specially built base and matching mattress. The foundation is made from a wooden frame that is surrounded by cloth, often with storage drawers on the foundation. This kind of sofa does not have a footboard or a headboard.
9. Recliner Sofa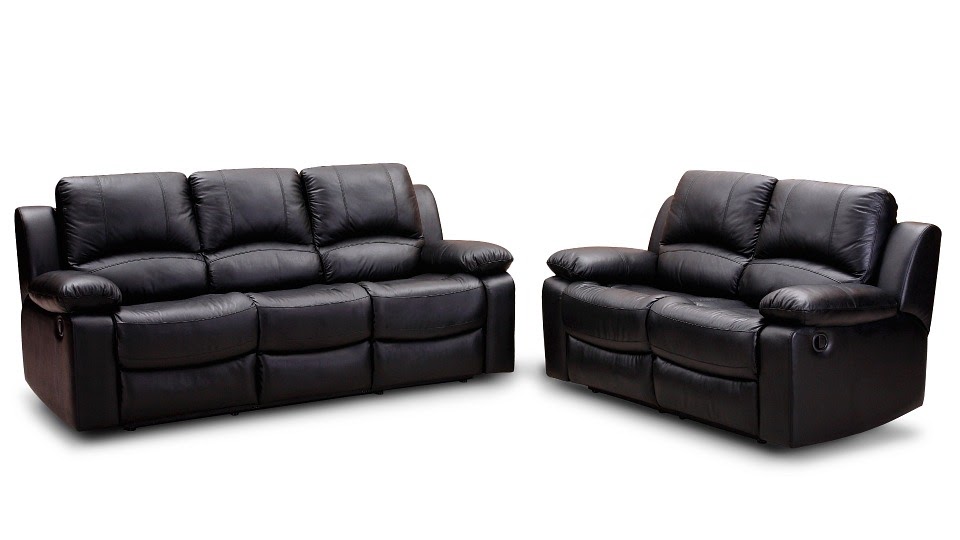 A relatively new style of couch is the reclining sofa, but it has increased in popularity because it is perfect for watching television and reading. If not the best choice for a formal living room, but are perfect for family rooms and media rooms.  In fact, you can make a fine home media room with a little carpentry job building a platform in a TV room and having two reclining sofas. A recliner is a reclining armchair or sofa where the user drops the back of the chair and lifts the front of it. It has a backrest that can be tilted back, and also a footrest that can be extended on the side of the chair by means of a lever, or can automatically extend when the back is reclined.