Different Type of Wardrobe Design
The most frequently used furniture piece in your bedroom, after the bed, is your wardrobe. It holds your hand-knitted sweaters, high-prized shoes, ripped jeans, classic leather belts, long-sleeve shirts, work pants, shorts and all the accessories that you cart from your favourite fashion store. Considering its frequent usage and the load it bears, you should always ensure that the design of your wardrobe is befitting your needs and requirements. In case, if you are clueless about what types of wardrobe designs exist, check out this article.

Wardrobe Design Ideas
1. Hinged Door Wardrobe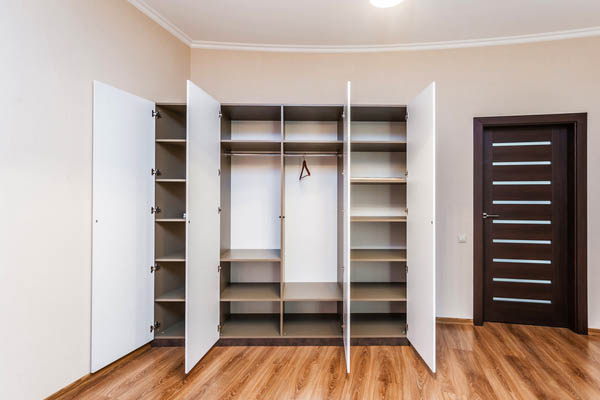 Being in existence since ages, this is the conventional wardrobe design which most of the Indian homes stick to. In this kind of wardrobe, the shutter or door is attached to the closet with strong hinges and hence it gets the name, hinged door wardrobe. The biggest advantage of this wardrobe is their shutters can swing wide open outwardly at a 90-degree angle and enable a full view of the closet, which, in turn, makes spotting the things easy. It also offers the benefit of hanging some slim accessories like sling bags, ties, scarves and belts on the back of the shutters when they are installed with hooks. Depending on your preferences, you can also install pockets, hangers, racks and a chest of drawers inside this wardrobe to make separate rooms for your various accessories. One disadvantage of this kind of wardrobe is they take up space while swinging outwards and opening into the room. So, these wardrobes may not work well for bedrooms which are tight on square feet.
2. Free-standing Wardrobe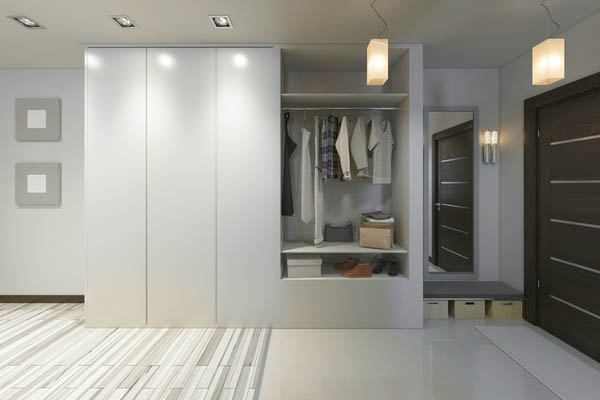 These wardrobes are the perfect choice for the ones who often change their overall home layout or who shifts the entire home frequently due to work-life or travel life. With free-standing wardrobes, the space for the storage does not lie only inside of the wardrobe but also above it. Yes, if you have a high ceiling in your bedroom, these wardrobes can provide you with some extra storage space above its roof and help you make the best use of vertical space in your bedroom. These wardrobes also offer you an immense amount of flexibility in terms of choosing colours, finishes and door types. And also, if your bedroom cannot accommodate a large fitted wardrobe, it is good to stick with the simple solution of a free-standing wardrobe.
3. Sliding Door Wardrobe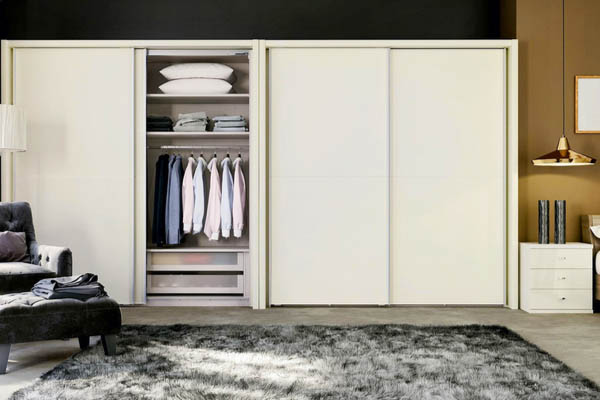 This is the contemporary wardrobe design which most of the modern elites opt for. It has sliding doors that slide from side to side along the metal tracks fixed to the top and bottom of the wardrobe and it is not reliant on hinges for holding its doors. As their doors slide horizontally, they offer the biggest advantage of saving the space by not taking up the room in front of them. Besides this, this kind of wardrobe also doesn't hinder the traffic flow in the room. So, this wardrobe design works well in small and confined spaces. Because of this sliding nature, it can also service large rooms that need a lengthy wardrobe. One disadvantage of this design is it conceals one side of the wardrobe and does not allow for a full view of the contents at one time.
4. Walk-In Wardrobe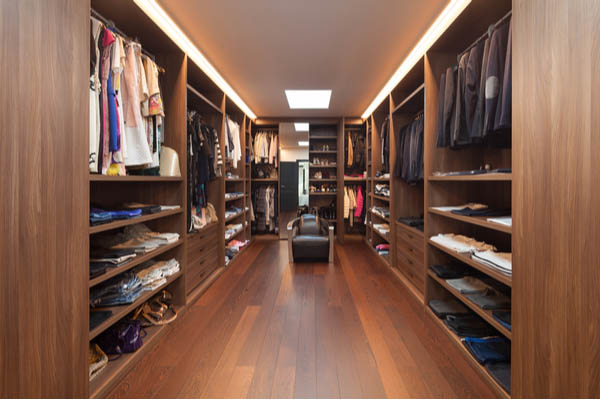 When you have the luxury of space, you can take your bedroom to the next level of sophistication with walk-in wardrobes. These wardrobes provide sufficient space for storing all your items – from shoe to jewellery collection, without making you witness those overflowing drawers and brimming racks. By incorporating versatile shelving options and innovative storage solutions wherever you want, you can make more space and allow your accessories to breathe well. And because everything isn't jammed together, you will be able to sort and organise your accessories more effectively. In addition to it, you will always be able to locate anything you are looking for very easily, without having the need to dig and sift through a cluttered closet. With such an organised wardrobe, imagine getting ready every morning – won't it happen in no time? Just at the snap of a finger!
5. Customised wardrobe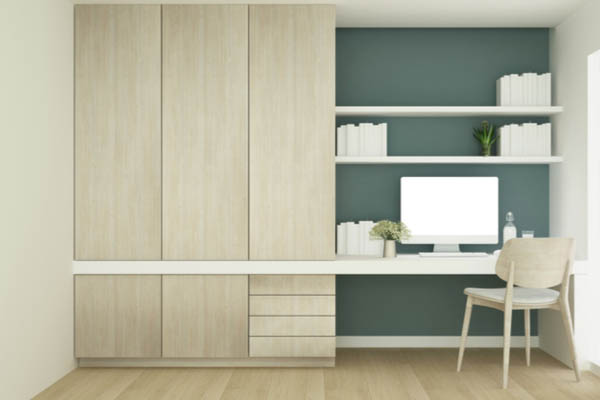 Does your bedroom have nooks and crannies? Want to convert them into functional spaces? Then turn to tailor-made closets! They can turn even the tightest corner of your bedroom into a highly workable space for your accessories and belongings. They are also a great choice when you don't want to compromise with even a single factor in your wardrobe design, be it the number of shelves inside the wardrobe or its outer appearance. Sometimes you might want your wardrobes to do more than just storing your accessories – like holding your dressing unit or TV unit, etc. In such cases too, custom-made wardrobes work the best!