Bathroom Lighting Decor Ideas
Bathrooms are intimate spaces where we spend a few of the most relaxing minutes of our day. Designing a bathroom with proper lighting could be the last thought on some people's minds. However, with the help of appropriate lighting, even small bathrooms can be made to appear lavish and spacious. The perfect lamps and lights can change the ambiance of your bathrooms, making them look eye-catching and cozier. Read on about a bunch of creative lighting ideas for your bathroom.
1. Tape Lights or Under the Cabinet Lighting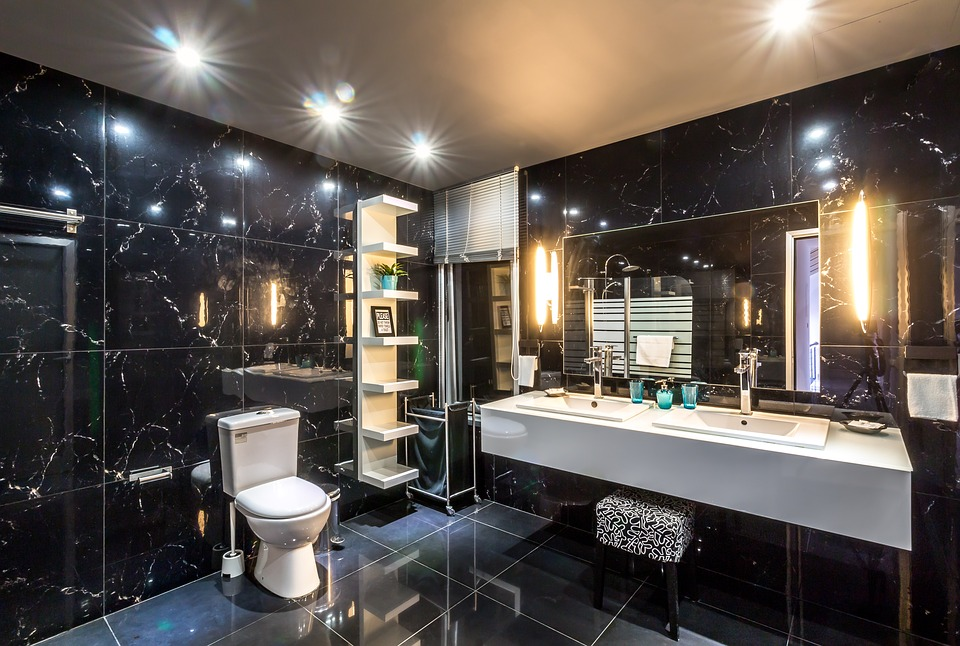 If your bathroom is small and has less space to experiment with lighting, then you can install tape lights under the cabinet, countertop, or shelf. Bathroom sinks can appear dark or shadowy due to the cabinets and shelves placed above them. Adding under cabinet lights can illuminate the dark space, further making the bathroom appear larger. Tape LED lights provide a warm and nice glow to hard-to-light corners. The lights can also be disguised under the strips providing a tailored look to a small bathroom.
2. Add vanity lights on the sides of cabinet mirrors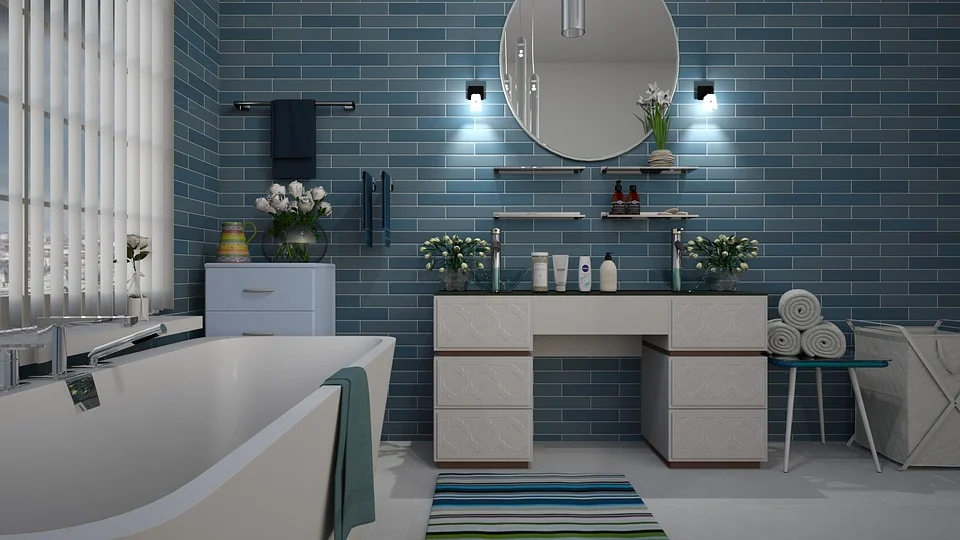 Adding a single LED bulb to your bathroom will suffice for providing ambient light. However, these lights are not sufficient for grooming and beauty tasks. The light coming from overhead lights can cast shadows and lines on your face while putting on makeup or while shaving. Solve this issue by placing vanity lights or bath bars on sides of the mirror. Make sure to mount the light fixtures at a minimum of 28 inches distance and almost 60 inches above the ground. This step will ensure that the lighting is right to fall on your face.
3. Install a dimmer switch to control vanity lights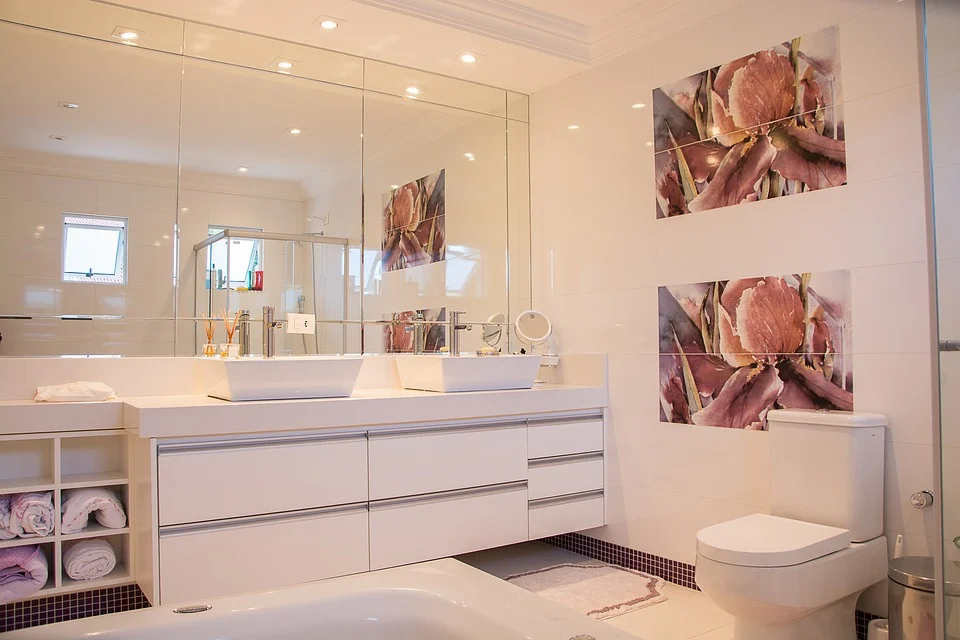 Bathroom lightings should be adequate for finishing your morning rituals as well as for providing a cozy mood light while you are soaking in the tub. Fortunately, you can instill your creativity in moving from one bathroom atmosphere to another. Nowadays, you can connect a dimmer switch with your vanity lights, allowing you to control the power to them. Along with providing different tones, dimmer switches will also assist in saving energy. These switches are available with a wide variety of lights, such as LED, fluorescent, and incandescent lighting.
4. Pick modern lamps and lightings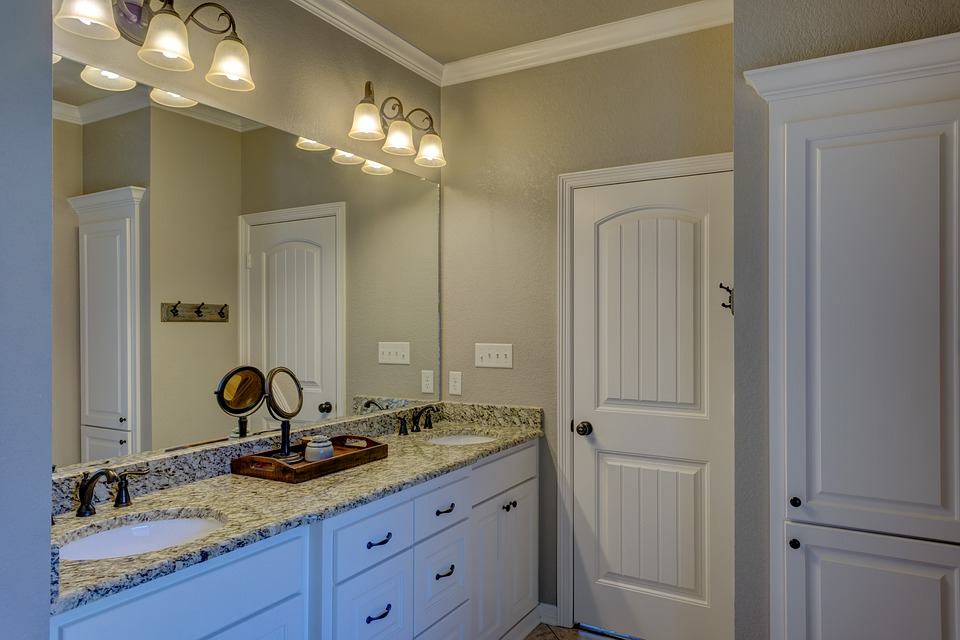 If your bathroom has ample space, then opt for decorative fixtures to light up the ceilings. You can turn off other lights and use semi-flush lights for ceilings and small chandeliers for setting up a calm environment in your bathrooms. If needed, decorate your bathroom counters with a compact portable light. Unlike traditional old bulbs, LED lights are efficient for saving power, and they are cheap as well. For modernizing vintage bathrooms, install sensor lights that can add a warm glow to the bathroom. Multifaceted pendant lights add a distinctive look to your private space. 
5. Pick lampshades with prints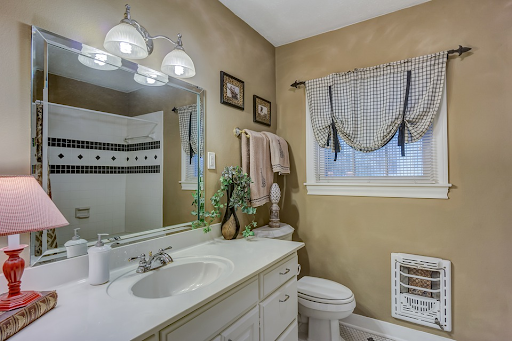 Adding printed sconces is one of the easiest and most effective ways to change the look of an outdated bathroom. You can place them in an area with colorful tiles to enliven the space around the lampshade. Opt for an adjustable sconce so that you can move the light around as per your requirement.
6. Directional lights for ceilings with different shapes
If you have a bathroom that's L-shaped with unusual features or corners, then you can strategically put lighting in your bathrooms. These directional lights can illuminate large bathrooms perfectly. Use lights that can be adjusted to illuminate all corners in the bathroom.
7. Try different colors, LED light tones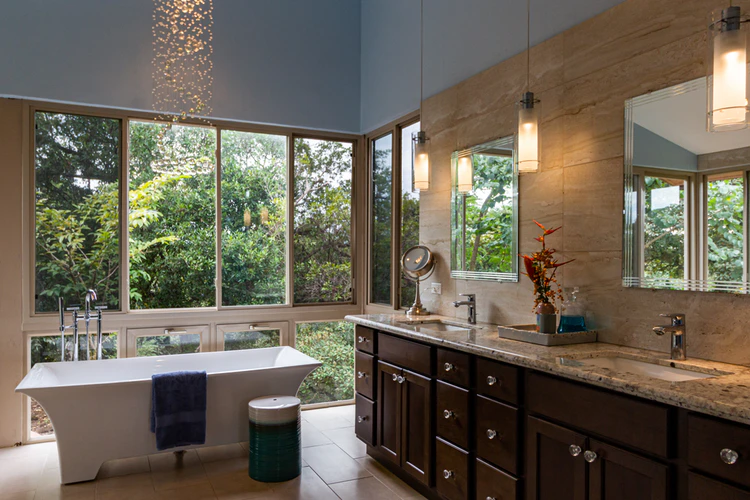 With innovations in blending colors and designs, it has become easier to decorate your bathrooms with different light tones. Adding shades of cool colors like blue would be most suitable for having a relaxing shower after a long day at work. Similarly, adding warm tones can make your private space appealing as well as fashionable.
8. Add different layers of light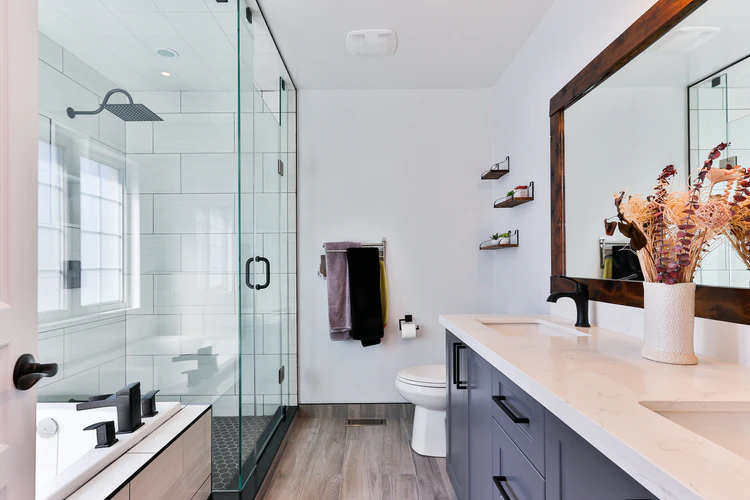 If you have a lavish bathroom, then you can try layered lighting for decorating your bathroom. This system uses three kinds of lights – accent, overall, and task. The overall lights, also known as recessed lights, are used for lighting up the entire space. Task lighting helps in illuminating different zones as per their functionality. The accent lights are pendant lights, panel lights, backlit mirrors, or profile lights. This system begins with the topmost layer – the ceiling and then works downwards to specific areas.
Place recessed lights over the showerhead
The showering area in the bathroom is typically separate from other zones through sliding doors or bathroom blinds. You can pick recessed lights for the showering zone. Make sure that the lights are made of glass lenses instead of plastic, as plastic becomes yellow with time due to exposure to steam and water.
9. Add task lights for different zones
Bathrooms also have different zones that are the bathing zone, toilet zone, and getting ready vanity zone. Lavish bathrooms comprise a dressing zone as well. Each area requires a distinctive lighting source. For instance, as discussed earlier, putting on makeup and shaving requires appropriate lighting across your face. Task lighting uses the concept of assigning different lighting for different zones. So, while designing your bathroom, you can add the right lighting fixtures as per the zones.
Bathroom Lighting Decor Ideas – Conclusion
It is advisable not to go overboard with the lighting in your bathrooms. Conduct proper research by taking pictures of your private space from varied angles. Avoid errors like using a large chandelier for a small bathroom, while using compact lights for a massive bathroom. Paints and tiles can enliven your bathrooms, but make sure that their color complements the lighting of your bathrooms. Also, distribute the lighting evenly to illuminate the entire space. Although picking the right lights and lamps can be a bit tricky as well as daunting, in the end, it will be worth your time.