Rug Cleaning Tips At Home
Rugs and carpets are perfect for adding that extra charm to your home. However, they also tend to accumulate plenty of unwanted dirt, dust, stains, and if you have pets, then animal hair too. Also, according to many microbiology experts, rugs are home to a plethora of microorganisms, like, mold, bacteria, pathogens, pollen particles, among others. This reason is the cause of why frequent rug cleaning is absolutely necessary. There are specific solutions that you should keep in mind to maintain the cleanliness and freshness of your rugs. Read on to find some of the best rug cleaning hacks that can leave the carpets at your home looking fresh as well as beautiful.
Vacuum clean the rugs frequently
This step is the most obvious step for keeping the rugs and carpets clean. Vacuuming the carpets once a week can keep debris, dirt, and dust away. If the debris penetrates deep into the carpet, then it becomes difficult to remove it. However, before you start your vacuum, make sure to give your carpet a shake to unroot any trapped debris within the fabric of the rug. It is advisable to use the suction-only feature instead of the rotary brush to avoid any damage to the fibers of the carpet. You can also sprinkle antibacterial powders on the rugs to get rid of the disease-causing germs. Also, make sure to dust the carpet underside as well – at least one time in a month.
Leave your shoes away from your rugs
After laying down your rugs and carpets, start using doormats diligently. Completely avoid wearing shoes inside your house, particularly on your floorcloth, as shoes could ruin the fabric of the rug over some time. Studies also show that the chemicals used to build roads is toxic for our homes; our shoes pick up these chemicals and leave them on the fabric of the carpet. In fact, your carpet acts like a magnet collecting everything that your shoes pick up from indoors as well as outdoors.
Use DIY hacks to get rid of tough stains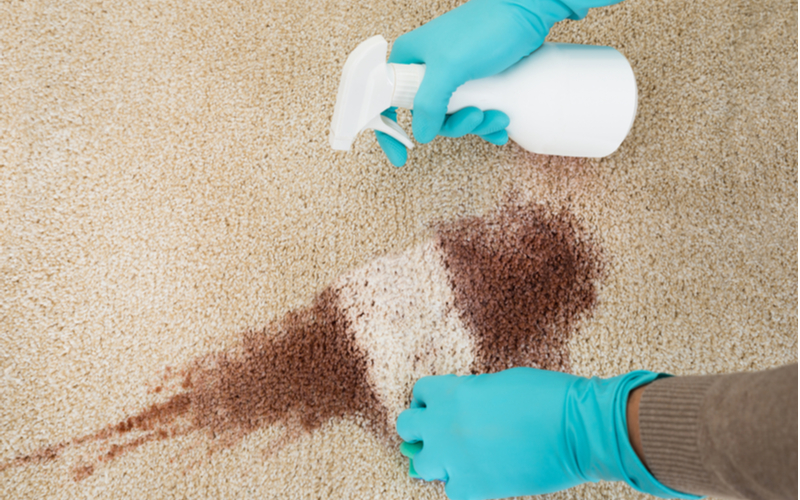 Few of the Do-it-yourself hacks are pretty popular in getting rid of the toughest of stains.
Using shaving cream to remove stains is a trick recommended by professional cleaners. Normal shaving cream works brilliantly in removing even heavy stains from the surface of rugs and carpets. Apply a plentiful amount of shaving cream on the affected area and leave it to dry for almost 30 to 45 minutes. After the area dries up, take a white cotton cloth and blot the region to get rid of the stain from the surface of the carpet.
Mix equal parts of white wine vinegar and warm water. Use this solution to wash up tough stains such as red wine, mud, and coffee. You can also use club soda instead of warm water. Spray the solution on the surface of the stained rug, leave it for 15-20 minutes, and then with the help of a sponge or white cotton cloth, blot the affected region. For cleaning mud, it is best to leave the area to dry and vacuum it later on.
Take care of stains and spillages immediately
The more time you give to a stain or coffee spillage to set in on the fabric of your floorcloth, the harder it gets to remove it. Also, always make sure to blot the spot – and do not scrub. It is advisable not to use a colored cloth, as it might transfer the dye to your beautiful carpet; further, aggravating your problem. You can take a white cotton cloth, dampen it a bit, and blot the concerned area till the time all the liquid gets absorbed. After cleaning the stain, leave the rug to dry for a minimum of 3 to 4 hours.
Consider washable rugs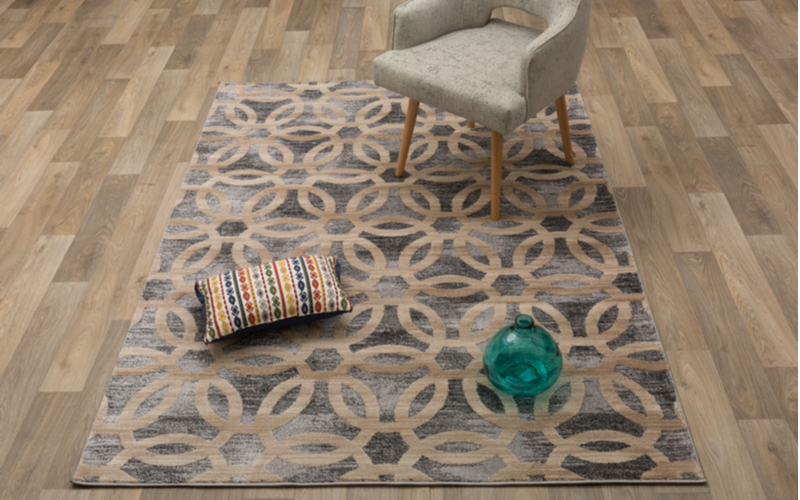 The best method to lower your worries is to buy washable rugs. Machine-washable rugs can be regularly cleaned, keeping your rug always clean. Also, if your carpets are placed in a room full of sunlight then make sure to rotate them from time to time as due to the sun's light their patterns would fade out. This step is especially crucial for rugs that are antique or royally handmade, as they are delicate and more susceptive to wear and tear.
Protect from pets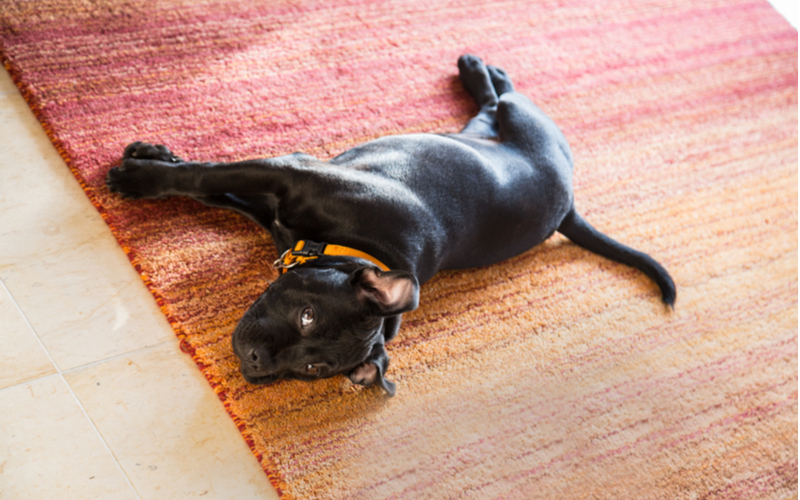 Pets get attracted to the soft and smooth fiber of the rug. Cats and dogs chew the fabric and inflict bite marks additionally. You can limit the damage caused to the material of the floorcloth, by buying rugs and carpets that are specially manufactured for pet owners. Buying dark-colored materials can also help in disguising the damage caused by the pets. Make use of professional carpet cleaning and spraying products that can immediately take care of pet urine odor, mud, pet hair, among others. When it comes to caring for carpets and rugs, getting rid of the smell of pet urine is the toughest job. If you do not have a pet odor remover at home, you can use a mixture of ammonia and water in a 1:1 ratio to get rid of the smell. Spray this solution on the carpet and leave it for 5-7 minutes. Use a hard brush and clean the spot outwards. 
Conclusion
Carpets add style and decor to your home; however, they become a necessity during the winters to keep your feet away from the cold floors. Apart from the aforementioned tips, you would want to get the help of professional cleaning experts. We agree that professional cleaners could be expensive, but the deep cleaning carried out by them is worth all your money. Hence, you can call professional cleaners for help at least once a year to give your rugs and carpets a clean and shining appearance.