Crockery Unit Design Ideas
A crockery unit is an essential piece of furniture for a well-organized kitchen or dining room. Contemporary crockery units not only serve as a secure storage option for your dinnerware and utensils, but they also add to the visual effect of your house. Crockery cabinets are now built of a range of materials, including plywood, fiberglass, metal, and plastic, and come in a number of colors and finishes.
Take a glance at these unique crockery unit ideas for displaying your fancy crockery collections. Choose one that goes well with the rest of your apartment's décor.
1. Glass Units
For ages, cabinet systems with glass-fronts have been prominent. Place glass windows on kitchen cabinets to create a lovely crockery exhibit. When positioned in the dining area or kitchens, contemporary crockery cabinets are elegant and classy and create an aesthetic statement.
– Find Some Crockery Units With Glass Doors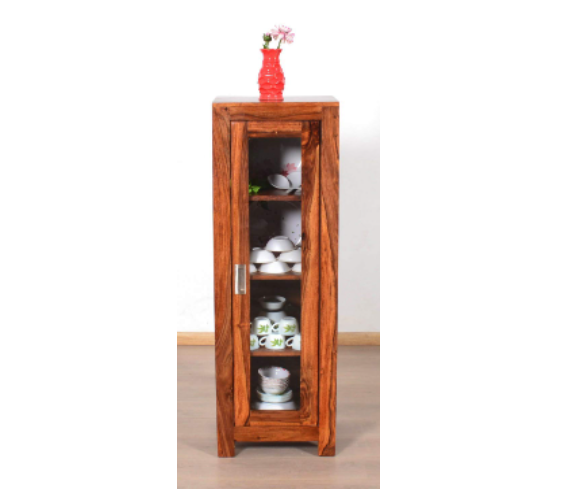 1. Home Dekor Jasmine Solid Wood 4 Level Glass Door Crockery Display Unit
Colour Natural
Material Wood
Style Traditional
2. Engineered Wooden Units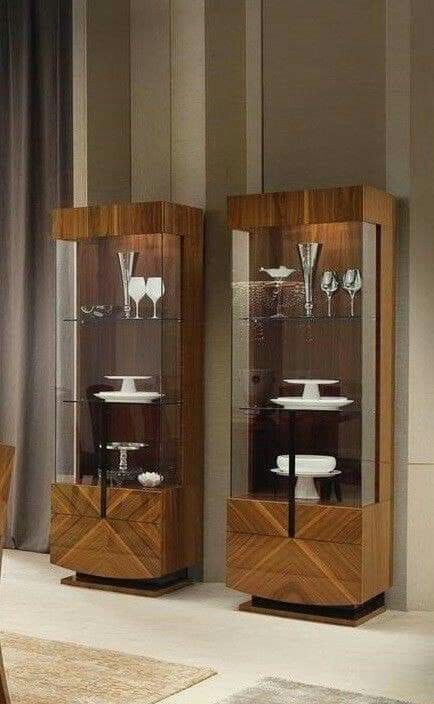 A classic accent to your sitting or dining area might be a traditional wooden crockery unit with a glass window. Trendy crockery cabinets, on the other hand, are made of engineered wood such as plywood, plasterboard, or MDF and look great in modern houses. You may pick from a variety of attractive designs and sumptuous finishes for your wooden crockery cabinets. To allow sufficient area for showcasing the kitchenware, choose a customizable cabinet with multiple compartments, shelves, and drawers.
3. Bar Counter Units
A crockery cabinet with a bar might serve as a key point in the room. Customize the design to your liking and complement the structure's décor with modern light fittings for just that perfect ambiance.
4. Modular Units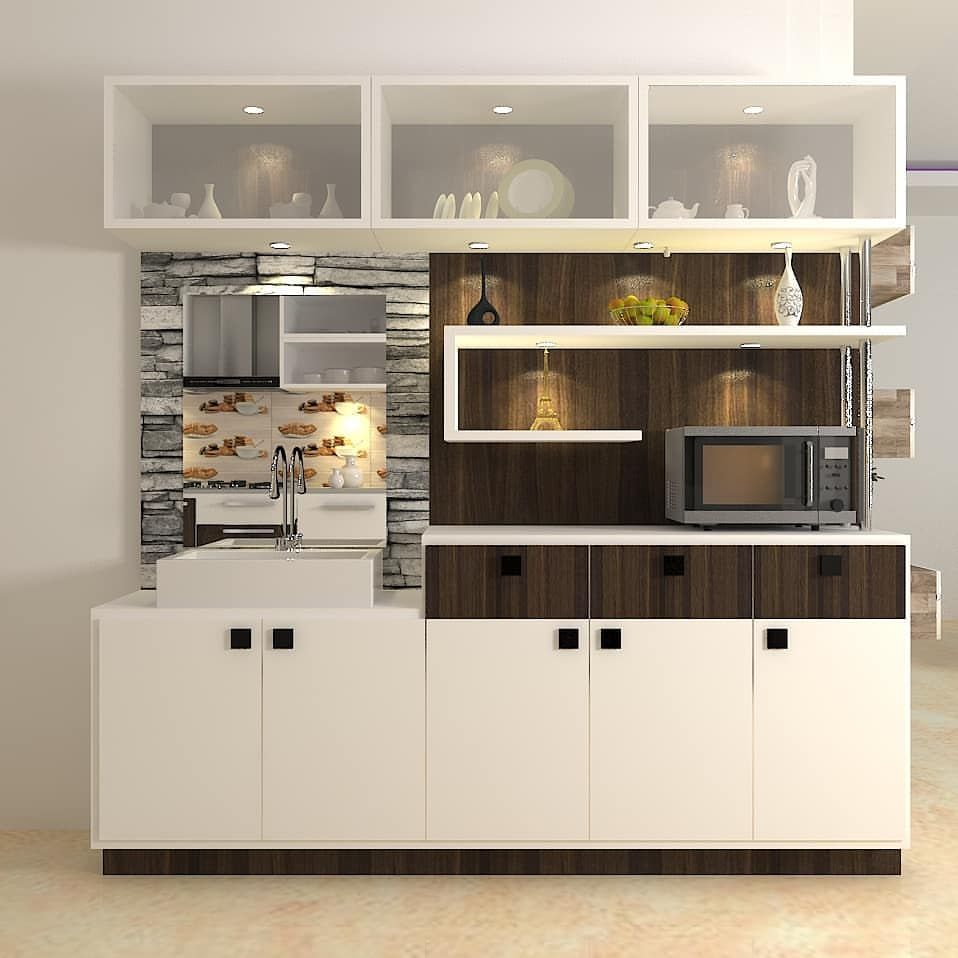 Modular storage cabinets could be an efficient way of organizing a kitchen. They could be personalized and provide plenty of storage space for various types of tableware. Choose a design that complements the room's décor.
5. Open-shelved Units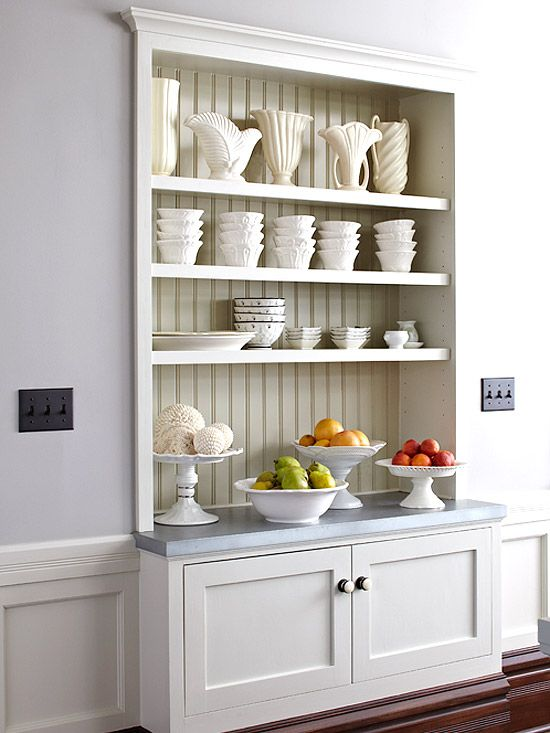 Choose an open-shelved system for your kitchen design if you want to keep things simple. You could choose a basic structure, such as a mahogany back panel with storage boards. Choose plants with shorter stems to give the conventional open-shelf style a contemporary spin. Add a traditional wooden dining-table and chairs to complete the look.
6. In-built Units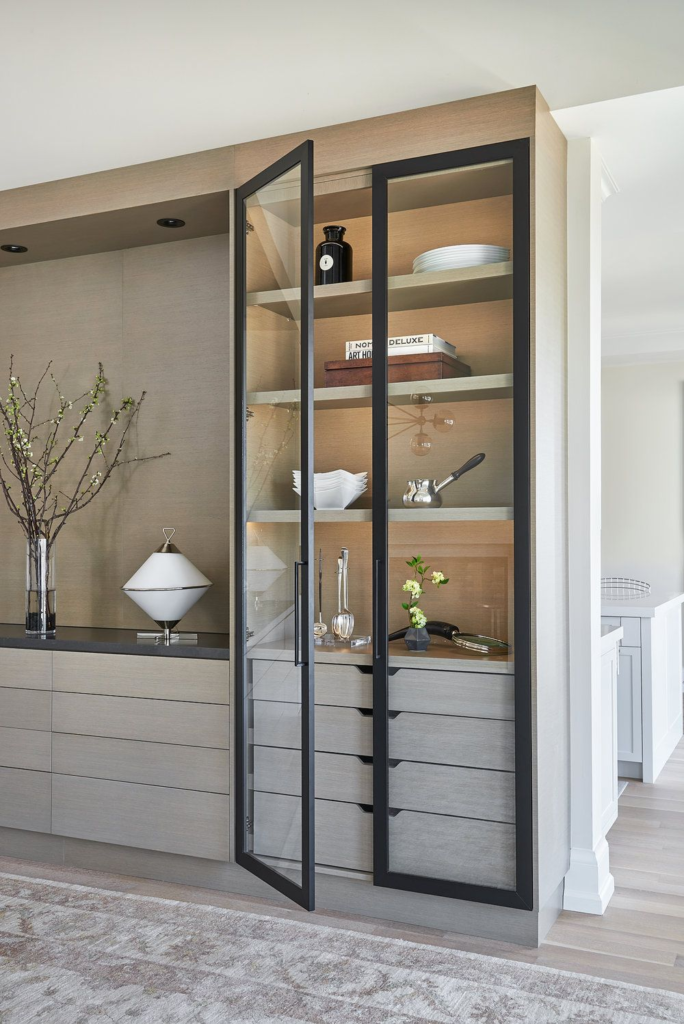 For the dining area or kitchen, go for built-in cabinetry. Depending on individual preference, various cabinet designs could be constructed with glass or hardwood shutters.
7. Wooden Sideboards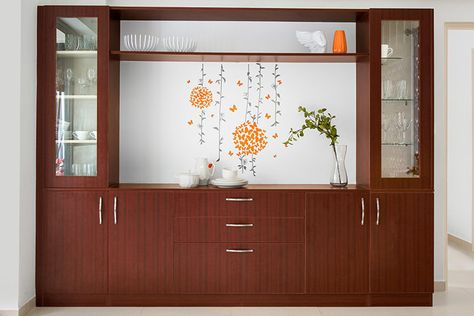 Sideboards are great for the dining room because they give storage as well as a place to exhibit your fine china. Pick a good wooden sideboard unit for a traditional look in the dining area. The open area at the top of the cabinet may be used to exhibit decorative things.
8. Room Partition Units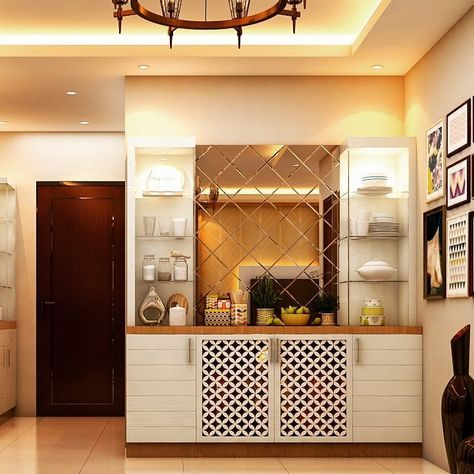 Crockery cabinets may be used as a separator screen to distinguish the living room and eating area for open-floor plans or smaller apartments. Choose a wall-to-ceiling unit featuring veneer panels to complement the look of your home.
9. Wall-Mounted Units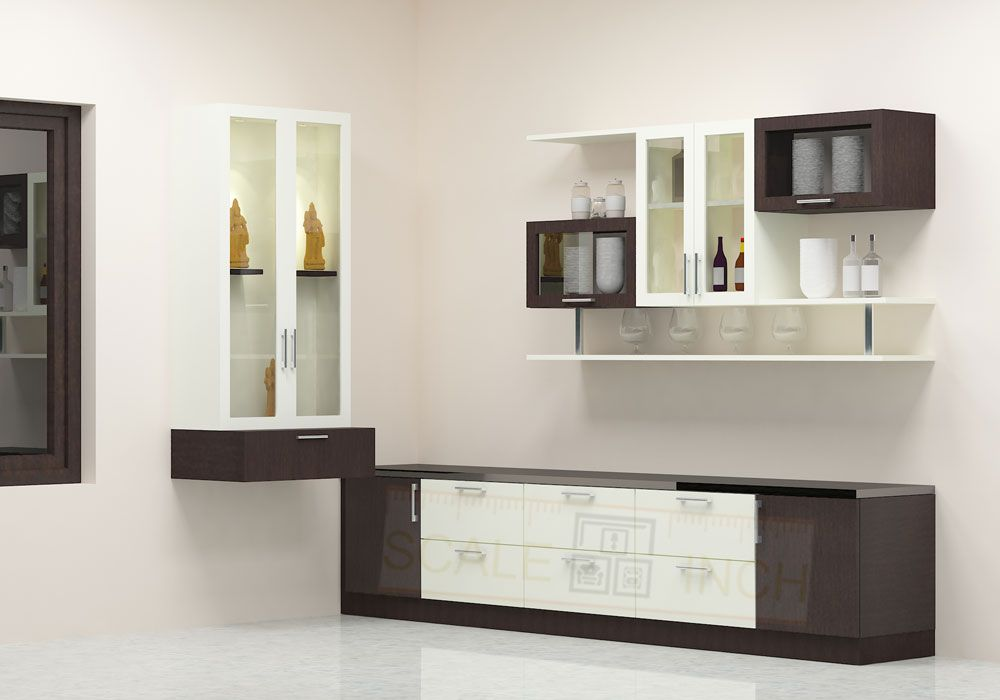 Wall-mounted units are ideal for small homes since they take up no floor area. These cabinets come in a wide range of shapes and sizes, and they can be personalized to complement the kitchen's décor while still providing enough room for all of your china. These tableware sets are also appropriate for use in living and dining areas.
10. Multi-functional Units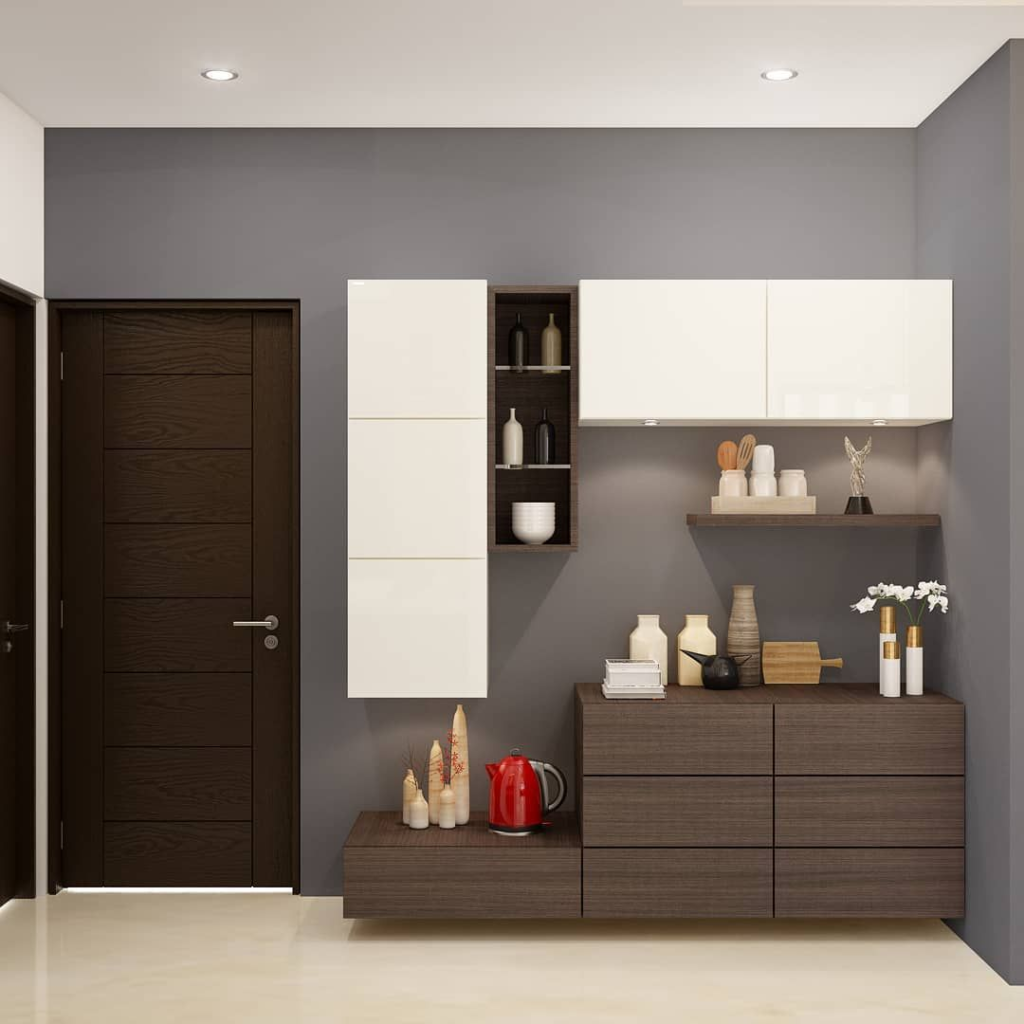 Homeowners with a kitchenette may find it challenging to make room for a crockery cupboard. One of the many methods to assemble a tiny kitchen is to include multi-functional cabinets. They not only free up space but also serve a variety of functions. The cabinets could be used as both a buffet and a cabinet.
11. Antique Metal Units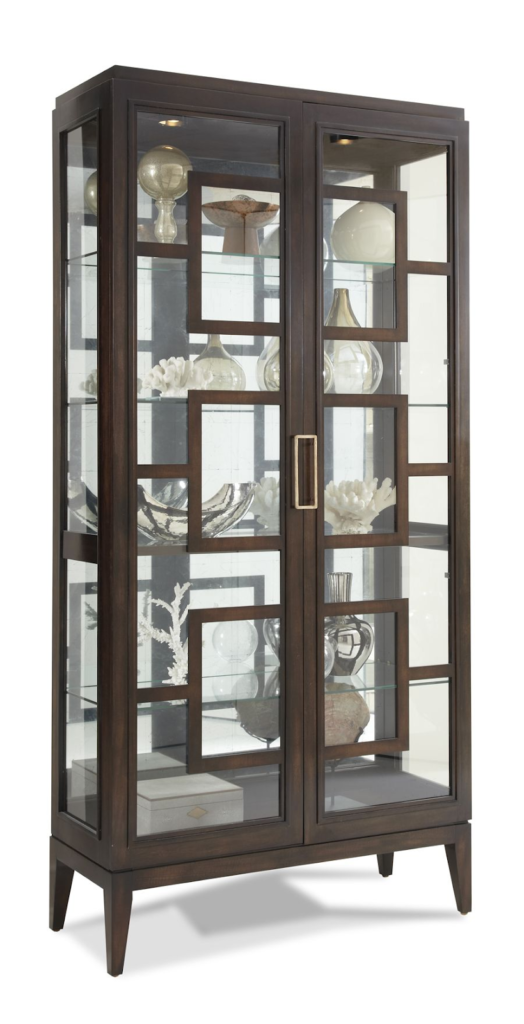 This generation is setting fashion trends by incorporating antique objects into interior designs. This metal antique crockery cabinet is an example of a product that may add style to your house and dining area. You could also add some fashionable stickers to it.
12. Open and Concealed Units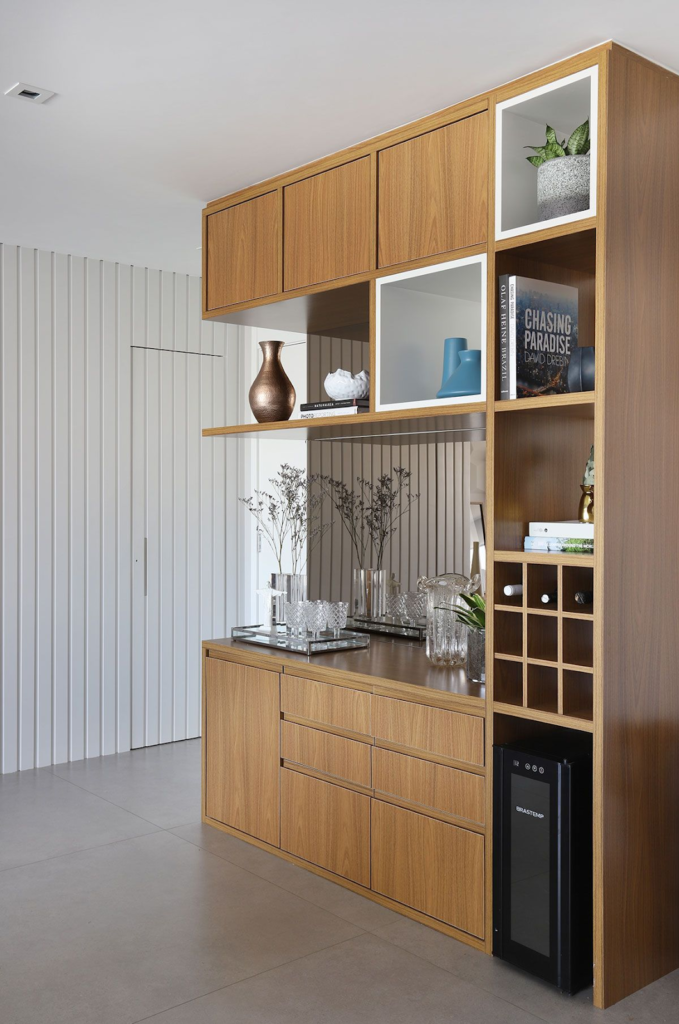 Both a show cabinet and a concealed cabinet are required. One for displaying your valuable dinnerware, and the other for storing your everyday stuff. Construct a unit with a glass window on top and a totally enclosed wooden door on the bottom.
13. TV Crockery Units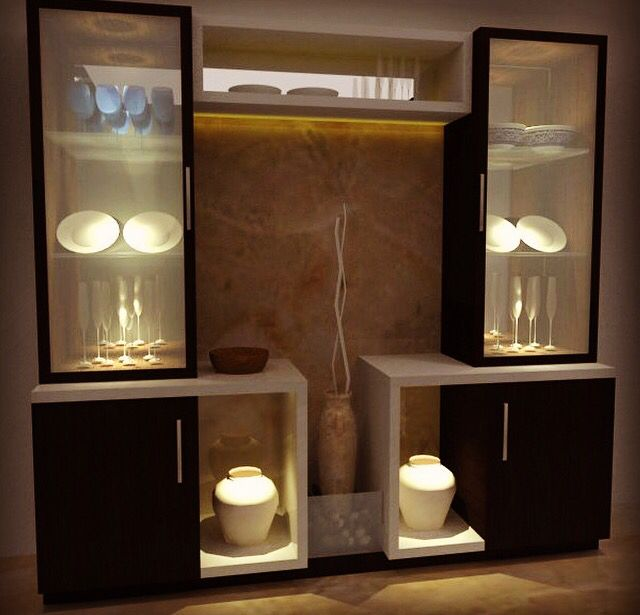 You have far less space in a tiny living room, which also contains your eating area in the corner, to squeeze in too much furniture. So, in the area, place a large TV unit where you may also store your dinnerware.
14. China Cabinets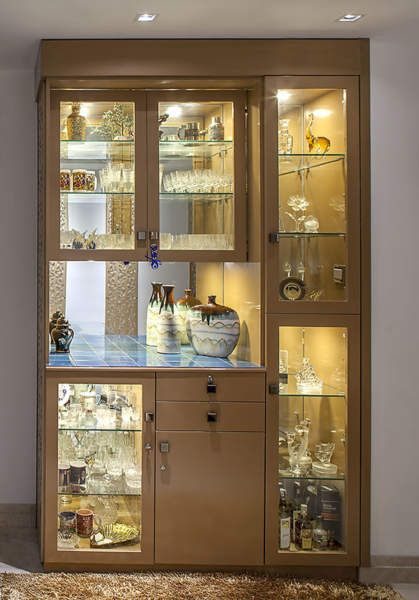 A china cabinet feels exquisite. The cabinet glass blinds are absolutely beautiful. As a result, these excellent glass shutters allow you to keep a check on your chinaware.
15. Corner Storage Units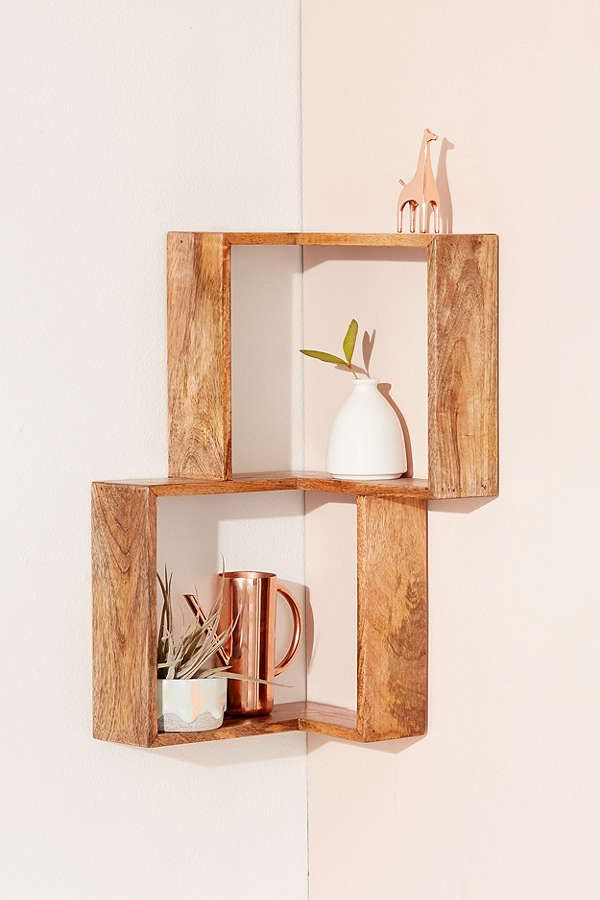 Corner storage cabinets are useful furniture pieces that may improve the look of any area. Install a free-standing corner storage container to an empty area of your living room. Choose a modern style with soft lighting, which is ideal for modern dwellings.
16. Basic Shelving Units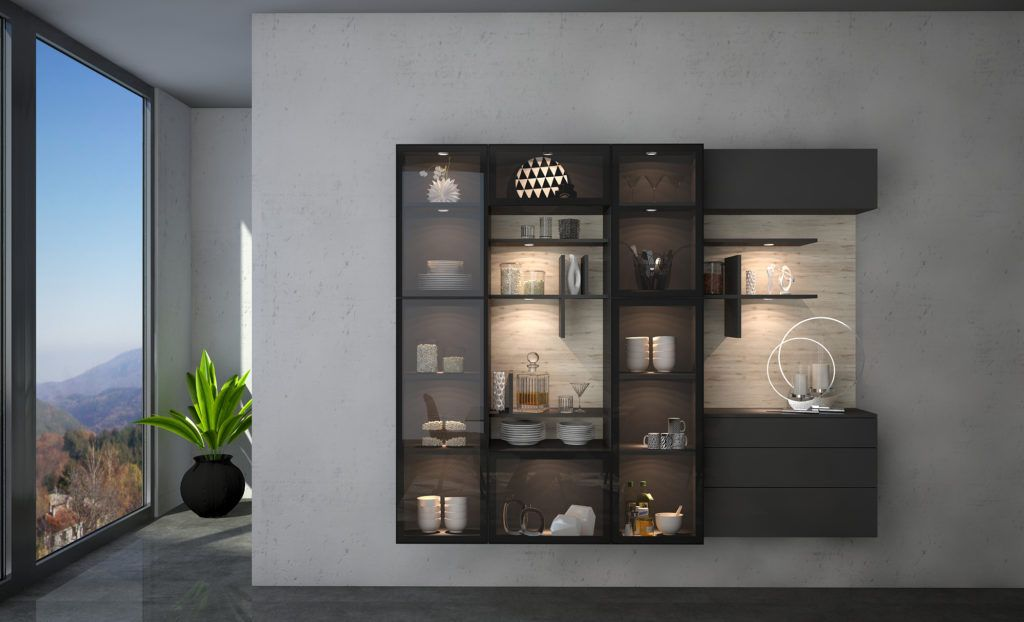 A basic shelving unit is a space-saving way to store kitchenware. A sealed unit is an acceptable layout for the home if you have a shortage of space or live in a dusty environment.
17. Kitchen Island Units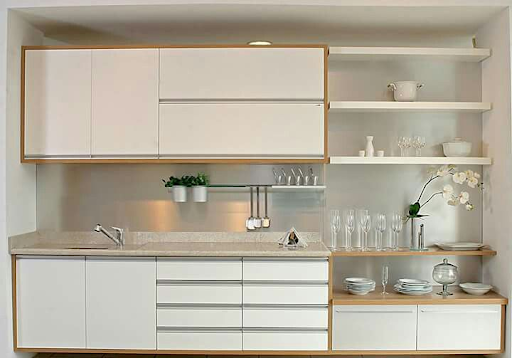 When the dining space is connected to your kitchen, make the most of every square inch. If you already have an island kitchen, make use of it. Shut the door and place all of your dinnerware inside. This allows you to store all of your belongings in one location.
18. Full-wall Units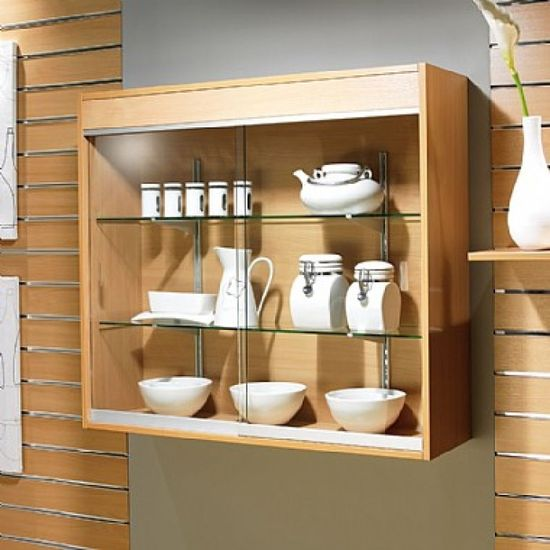 A complete wall cabinet is ideal for keeping your dining area orderly and balanced. Use the lower section to store your equipment, such as a refrigerator, to give it an in-built appearance. Keep your crockery arranged on the upper half of the shelf.
19. Curio Cabinets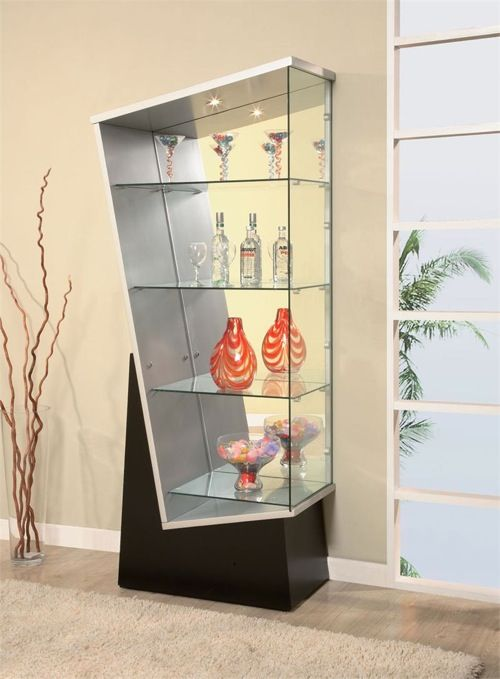 The curio cabinet is the oldest and most popular type of crockery cabinet, because of its lovely curvature. Every interior designer in town prefers this layout. After you've included this to your flamboyant dining area, it'll seem voguish.
20. Concealed Wooden Crockery Unit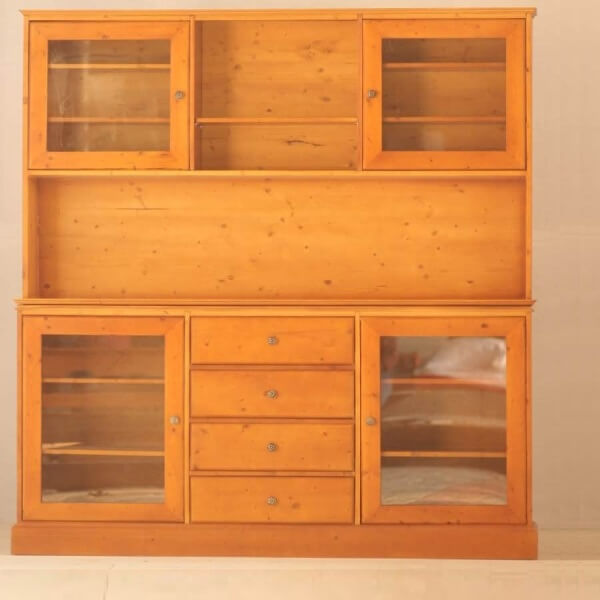 If you want things to be clean and orderly, then this is a good option for you. In the living area, store your crockery articles in wooden cabinets. Nobody will know if it's a dinnerware cabinet or a storage unit after you shut its door.