The city of Nizams – Hyderabad is suggestive of India's antiquity, engulfed in the embraces of great heritage, crowded with residents and lively markets. It's easy to get carried away in the alleys of this city, which are lined with chai shops and Attar vendors, not to mention the city's famous biryani restaurants. A bustling metropolitan stew of colors, traditions, and business awaits you here. Some of the most beautiful structures may be found atop this bejeweled metropolis.
Despite all the contemporary pomp, the designs of Hyderabadi homes continue to yearn for the classic styles. To keep urban residents connected to their heritage, spacious apartments with vintage accents, subtle modern components, ornate balconies, and pooja units are used. Let us take a look at the latest trending styles for interior design in Hyderabad, in 2022.
1. Blending the Modern and the Traditional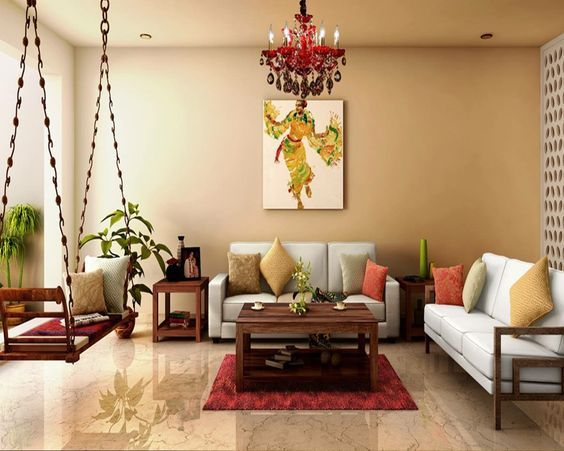 Any household in this metropolis will greet you with vintage details, wood trims, brilliant colours, and a dash of drama! The region is a potpourri of large families and younger techie couples looking to purchase and create their ideal homes. This coming together of generations has resulted in an aesthetic that is a graceful blend of the old and new interiors. Start by looking at this snapshot, which brilliantly depicts a standard lounge room in Hyderabad. A central table, a wooden sideboard supported by a huge marble back panelling, and a fake ceiling with vault lighting bring this room together.
2. Comfortable Royalty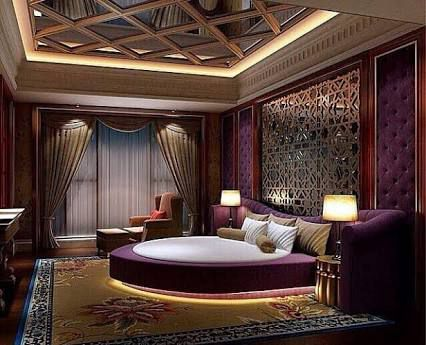 Hyderabadis want to slumber like the Nawabs but with the luxuries of contemporary society in their master bedrooms, therefore they want a discreet yet classy, exquisite but not flamboyant bedroom. The template of an optimal master suite in the metropolis of the youthful rich is minimalist layouts with refined touches and décor. This bedroom has a beautiful false ceiling concept with wall sconce, metal inlays, wood panelling, mirrors, and glassware that all work together to provide a taste of royalty. This bedroom, once observed carefully, is both comfortable and royal.
3. Modern, Spacious Kitchens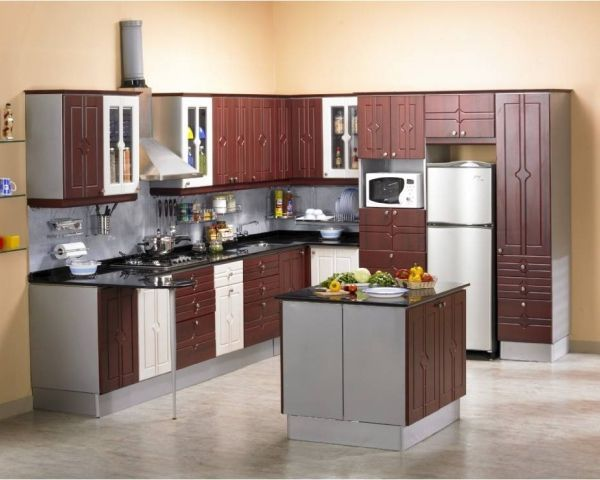 What we're referring to here are large kitchens with contemporary functionality for all of the household's chefs! Furthermore, when it comes to interior design, Hyderabadis place a high value on Vastu, and thus the kitchen is no exception when it pertains to adhering to the rules of this philosophy. This implies that the components of fire and water must not be facing each other because they are inherently antagonistic. Take note of how the hob and basin are perpendicular to one another. Yes, this is the key to creating a pleasant, peaceful home!
4. Modern, Spacious Kitchens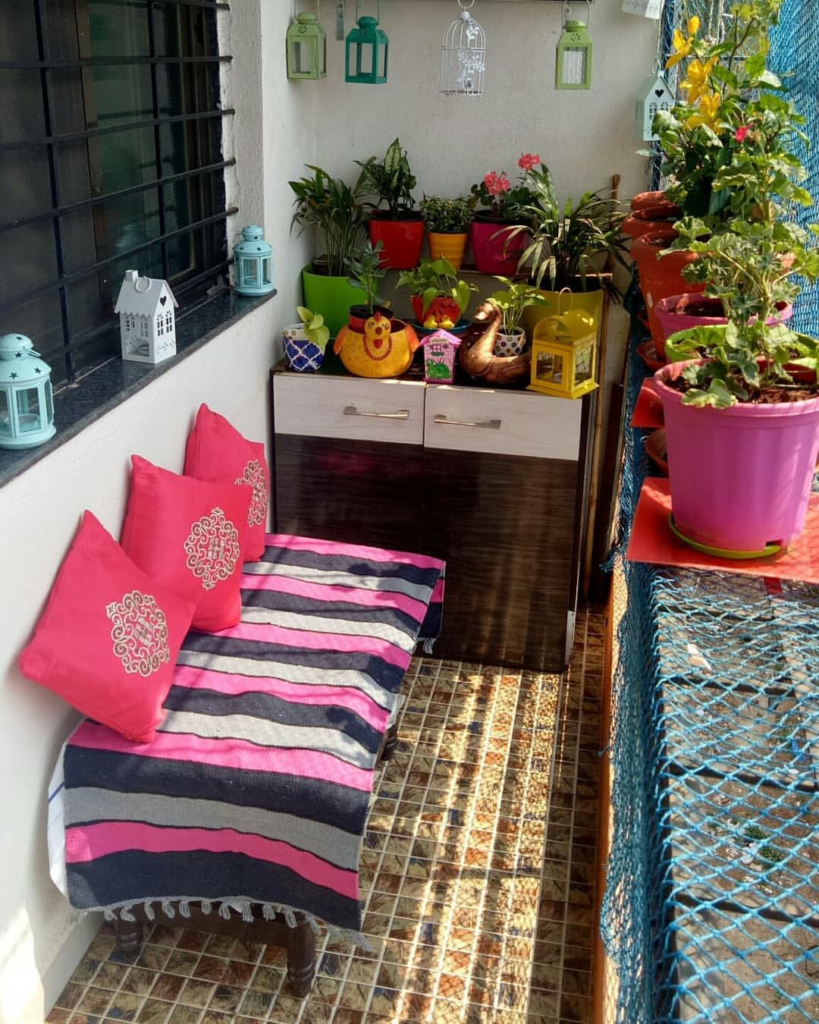 Imagine having the best view in town! Hyderabadis adore the notion of adorning residential balconies in the same way they do their living spaces. Comfortable couch choices, vivid furnishings, and clever storage solutions are the very minimum requirements of what constitutes the perfect balcony for them! This is where the workaholic IT folk and hipsters would want to spend their weekends with their loved ones.
5. Beautiful Pooja Rooms
A pooja room is an essential component of any house's interior decoration in Hyderabad! It shows Hindu households' conviction that regardless of how trendy and sophisticated their lifestyles are, they will always adhere to their traditions. Inside a Hyderabadi household, a basic pooja unit is modest, constructed of wood with marbles (as a backdrop or surface) and just enough illumination on the idols. In such homes, doorways with metal dangling chimes, jaalis (honeycomb screens), and elaborate ornamentation are common.
6. Uncommon Prints and Patterns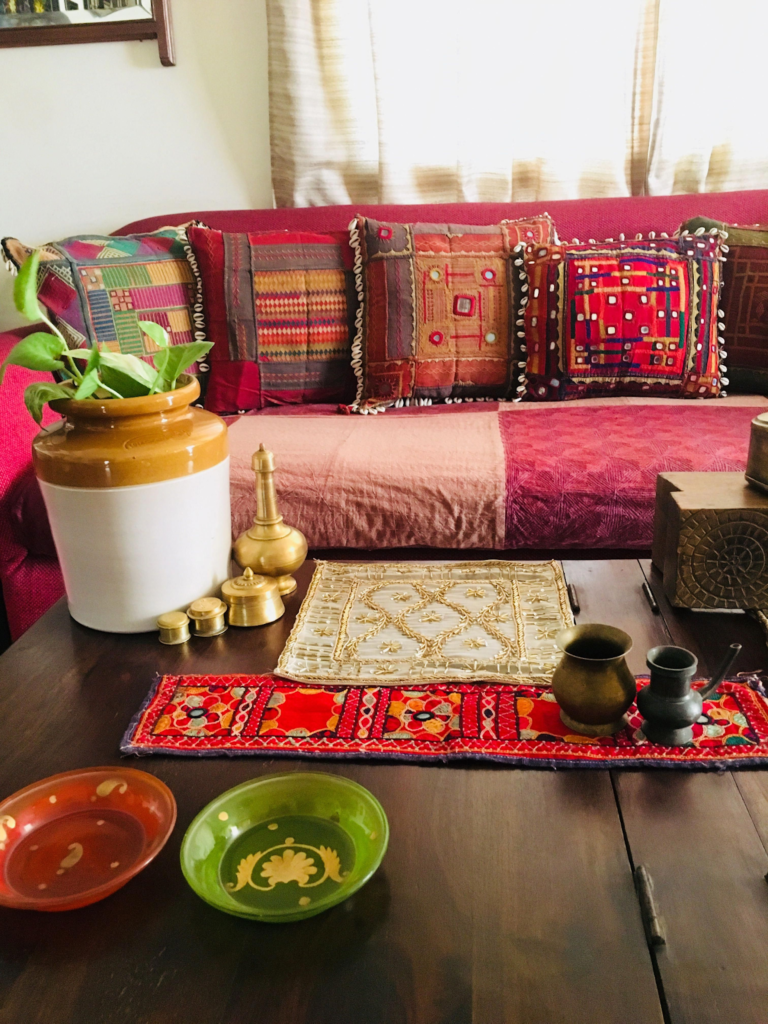 Incorporate the capital's vibrancy into your house. Add some brightly coloured and textured furnishings to the mix. Merge big and small designs in a constrained colour scheme in your lounge room and bedroom for an interesting look. Make cushion coverings or table linens out of any of your old shawls or fabrics to add some personality to any décor. What are the fabrics that spring to mind when thinking about Hyderabad or Telangana? Mahadevpur tussar silk sarees, Pochampally and Kovalguddam ikat, Narayanpet textiles and apparel, and such, correct? Use window treatments and couch upholstery to incorporate a few of these materials into your house.
7. Dip into the City's Persian Pot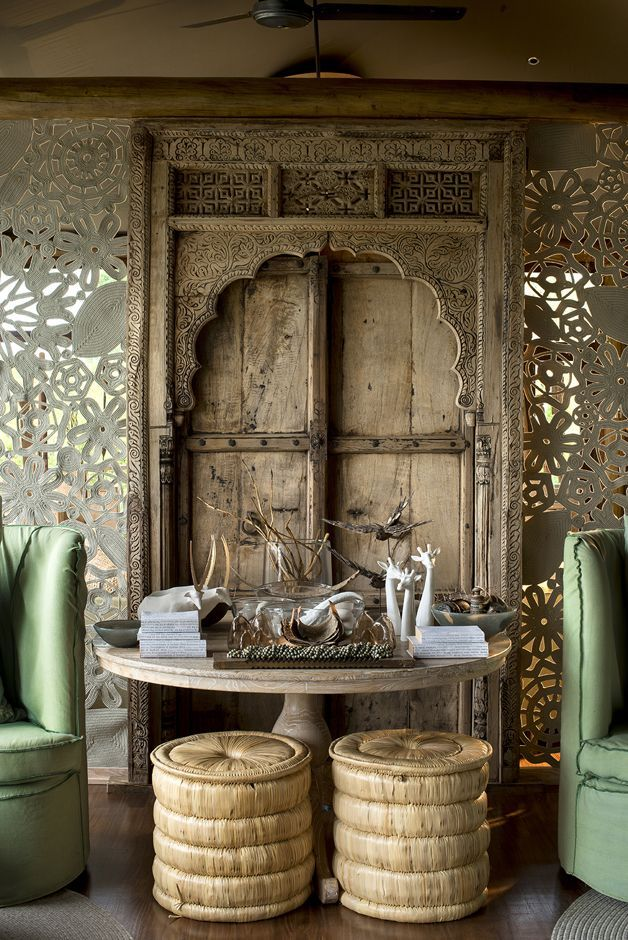 Hyderabad retains a long heritage, and several areas of the Old City still pay homage to the city's golden years. Incorporate complex webs or gorgeous rugs into your lounge room decoration to tap into historic Persian or Mughal themes. To raise the glamorous factor in your house, draw ideas from Mughal-style furnishings and design, and utilise rich velvety materials and glittering accents. Jali work can be used to line pathways, and Mughal-painted designs on paintings or wall hangings can be used to liven up the décor.
8. Embracing Minimalism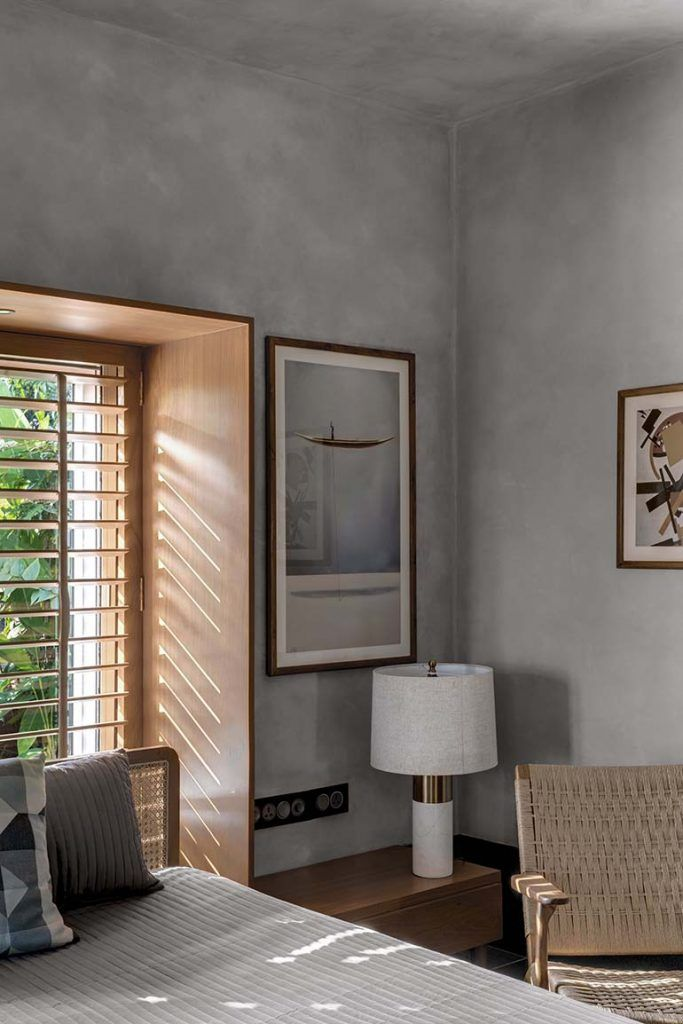 Simplicity provides us an approach that focuses on the effectiveness of the design by paring things down to their fundamental essentials. Minimalist designs are free of excess and clutter, allowing dramatic aesthetic impressions and the fundamental function of the space to shine. The use of materials and motifs is reduced to a basic minimum, with hidden storage and meticulous workmanship taking centre stage. Colors are studied in muted tones, including one or two accents taking the spotlight. These rooms are kept light and lively through the recurrence and mobility of lines, as well as a large entry of natural light.
9. Industrial Interiors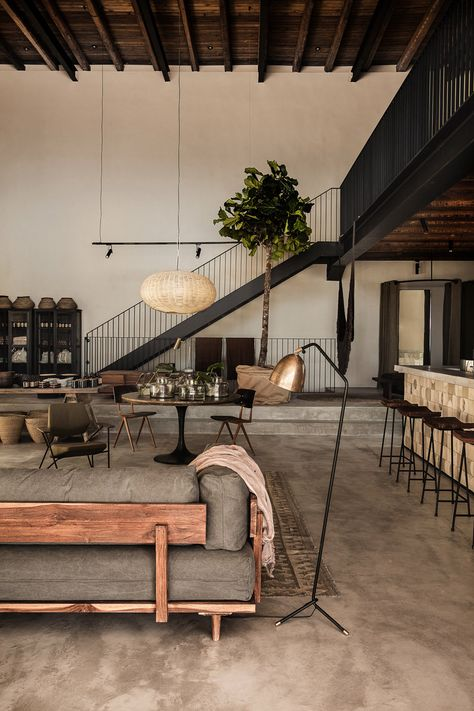 By making a house's major components into its principal aesthetic, industrialised interiors showcase the contemporary vision for precision and pragmatism. Beams, shafts, pipelines, vents, and flanges are brought into sharp focus, giving these spaces a predominantly macho connotation. Brass hardware designs, unlike most other spinoffs of the contemporary trend, don't really steer away from gravity or ruggedness, celebrating the used, repurposed, and upcycled. Warm, neutral colours like greys and browns are common in industrial interiors, with aluminium or steel, bare concrete, and unpainted brickwork complimenting them wonderfully. Antique industrial designs complement the aesthetic when it comes to furnishings and décor.
Areas We Served in Hyderabad