PVC Wall Panels Vs Paint
For that modern redesign of your space, you have successfully nailed everything from rustic farmhouse styled furniture to vintage-inspired accessories; and of course, that shabby chic fabrics and mid-century modern lighting too. Now, it's about what to get on the walls. With the world of wall treatments being extremely vast and massive, settling on the right type of wall finish is no easy feat. And in most instances, many of us are confused between two popular options – Paints and PVC wall panels – The former one is a conventional option that has been in use for a long time for covering walls while the latter is a relatively new concept that is increasingly being adopted for surfacing the walls. Which one is the best for sprucing up the walls? To make your choice easier, ahead, we share a list of differences between the two on varying parameters. So, keep scrolling the below chunk of content and choose your ideal one wisely.
1. Cost Comparison
| PVC Wall Panels | Paint |
| --- | --- |
| Since PVC panels are a one-time investment and last much longer, they turn out to be more cost-effective in the longer run. | The overall cost incurred for each paint job will depend on various factors like the price of the supplies, type of finish, quality of paint, etc. Although low-cost options exist, re-application and touching up may be required often over time, especially in high traffic areas. This can significantly increase the burden on your pocket and in the course of time, it will become an expensive affair. |
2. Variety
| PVC Wall Panels | Paint |
| --- | --- |
| PVC Panels are available in a dazzling array of designs, colours, finishes, effects and styles. And hence they grant the incredible flexibility of exploring various design ideas and also matching the existing decor of the rest of your space. | Paints are also available in a wide range of colors and shades, both in standalone form and in combinations. But creating intricate designs and patterns with paint is tricky, time-consuming and also pricey as it requires hiring skilled labourers to complete the job. |
3. Installation
| PVC Wall Panels | Paint |
| --- | --- |
| Installation of PVC panels is extremely easy and straightforward and requires less time and effort. Furthermore, as the panels are dry, the mess associated with installing them is also less. Due to these reasons, the room can be used instantly once the installation is complete. | Painting a wall is a tedious job as it tasks you with multiple works like covering and fixing the imperfections (like holes, cavities, etc.), removing the older coats, undercoating with primers, etc. Also, applying paints to the walls is a messy affair. It can stain your floors, ceilings, windows, etc. and bring an extra burden on your shoulders. |
4. Durability
| PVC Wall Panels | Paint |
| --- | --- |
| PVC panels are highly durable and last for years without warping or bending. They take over not only paints but also other walling solutions in terms of durability. The wear and tear associated with these panels are also less and hence require only limited aftercare. However, these panels are susceptible to breakage under pressure (above the permissible limit). | Good quality paint can last up to a few years. But, even they have to be redone periodically in areas that get considerable exposure to sunlight and witness high traffic and usage. The degree of difficulty in re-painting is very high as you will need to ensure that your new can of paint matches precisely well with the shade and finish of your current one. |
5. Cleaning and Maintenance
| PVC Wall Panels | Paint |
| --- | --- |
| PVC panels are easy to clean and require very low maintenance. A gentle wipe with a damp cloth is all it takes to clean these panels. They don't attract dust and hence best suited for rooms used by persons who are allergic to dust. | Painted walls have a tendency to get dirty easily and hence require high maintenance. This raises maintenance concerns in many places, especially in homes with children and pets. When it comes to maintenance, every brand has its own care instructions and some require even a yearly touch-up to bring back its lustre. |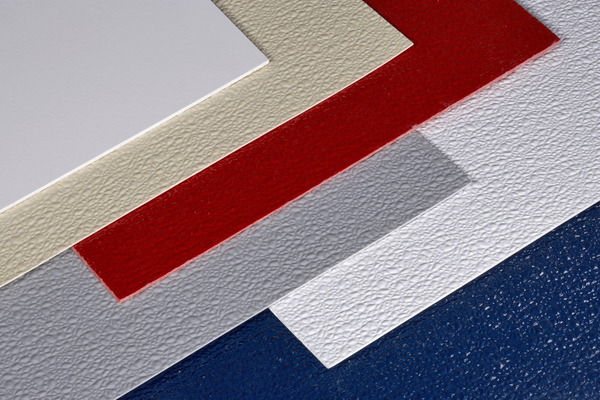 6. Resistivity
| PVC Wall Panels | Paint |
| --- | --- |
| PVC Panels are mildew-resistant, termite-proof, dust-proof, and waterproof. They also prevent bacterial growth. | The resistance exhibited by paint towards all these elements is comparatively less. |
7. Removal and Reusability
| PVC Wall Panels | Paint |
| --- | --- |
| They can be uninstalled easily and the same panels can be reinstalled on another location too. As PVC is a recyclable material, you can even reuse these panels by taking them to any plastic recycling facility. | Removing paint from the walls is a time-consuming and labour-intensive process. |
8. Application
| PVC Wall Panels | Paint |
| --- | --- |
| It's suitable for all interior and exterior applications in both residential and commercial spaces. Due to their waterproof and dustproof properties, they are more suitable for kitchen, bathroom, kids' room and elders' room. | Although paints are great for any wall, they don't fare too well in areas where walls are exposed to sunlight, moisture, humidity and heat. And it's good to avoid them in high traffic areas, children's rooms and also in homes with pets as it requires high maintenance. |
PVC Wall Panels Vs Paint: Final Words
Between the two, PVC wall panels fare better than paint in many aspects. However, on the other hand, paints also come with a fair share of advantages. So, reaching the right option much depends on your unique needs and requirements.
PVC Wall Panels Vs Paint: The Shorter Version
| Parameter | PVC Wall Panels | Paint |
| --- | --- | --- |
| Cost Factor | Takes initial installation cost and it is one –time investment. | Takes initial application cost + cost for redoing and touch-ups. |
| Variety | A wider range of choices | Plenty of choices but getting intricate designs and patterns are tricky, time-consuming and pricey. |
| Installation | Easy and fast | Time-consuming and messy |
| Durability | High | Low |
| Cleaning and Maintenance | Easy | Tough and depends mainly on the quality of paint and after-care instructions |
| Resistance against water, termite, dust, etc. | High | Comparatively low |
| Removal | Easy | Tough |
| Reusability | Yes, can be used. | No, it cannot be. |
| Application | Kitchen, bathroom, kid's room, elders room, commercial buildings, etc. | Great for any wall; except in areas where the walls are exposed to sunlight, moisture, humidity and heat; also in high traffic areas, children's rooms and homes with pets. |