Best Kitchen Makeover Ideas
Everything is becoming so expensive that people often find themselves with a crater in their wallet at the end of each day. However, you don't necessarily have to break the bank to upgrade the look of your kitchen. Seems inconceivable? Not in the least. You can surely get your kitchen rebuilt under your budget if you use our designing professionals' kitchen makeover ideas and suggestions.
1. Spruce up the Cabinetry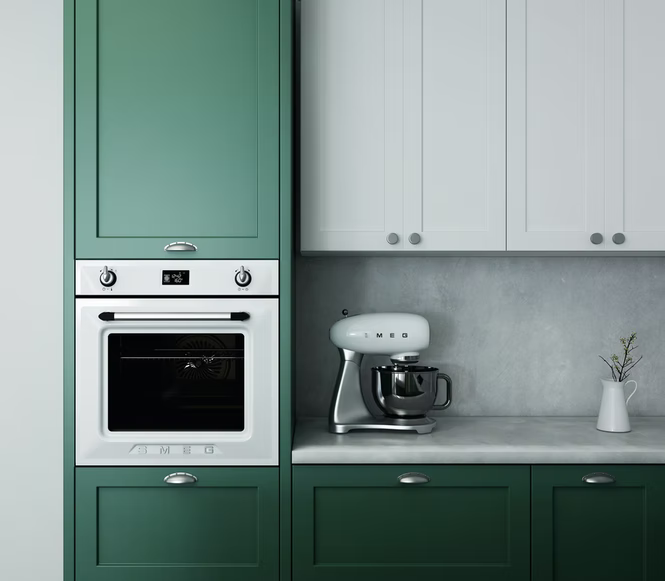 Repainting your cabinetry is the easiest and most affordable kitchen renovation tip. If your kitchen cupboards are dingy, consider painting them white to give them a new lease on life. If you already have hardwood cabinets, painting them is a lot easier. Cabinet artwork can be a do-it-yourself project or a low-cost service. This low-cost kitchen makeover concept might make a huge difference to your current kitchen. Additionally , keep an eye on the most recent kitchen color trends.
2. Flooring Alterations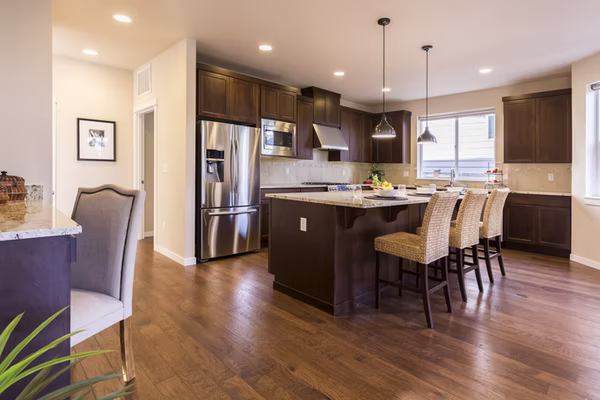 Kitchen-flooring is a significant consideration while redesigning your kitchen. You could truly improve the look of your entire kitchen by altering the carpeting. Beautiful wood grain tiles can be used to replace the existing kitchen surface. This could give your space a total makeover in a moment.
3. Fancy Backsplash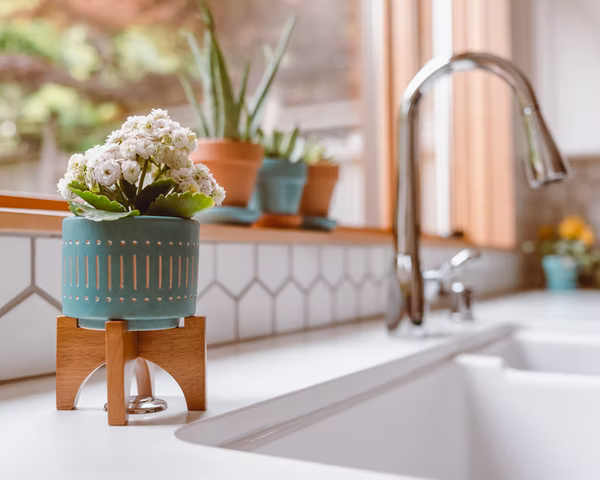 An exquisite backsplash configuration gives your dull, outdated kitchen a golden touch. There are several kitchen backsplash ideas to pick from, ranging from creative marble tiles to elaborate mosaic tile patterns. The kitchen backsplash is a place where you'd be creative while also splitting up the routine.
4. Get Creative with Illumination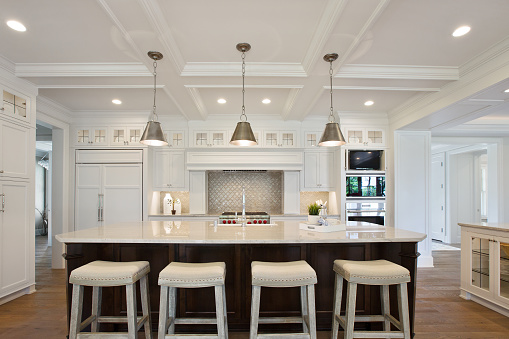 Replacing your lighting is a cost-effective method to refresh your kitchen. The appropriate lighting choices and placement will quickly brighten the entire space. To create an expressive stance and add a stylish touch, place a chandelier in the middle of your kitchen's ceiling.
5. Liven the Walls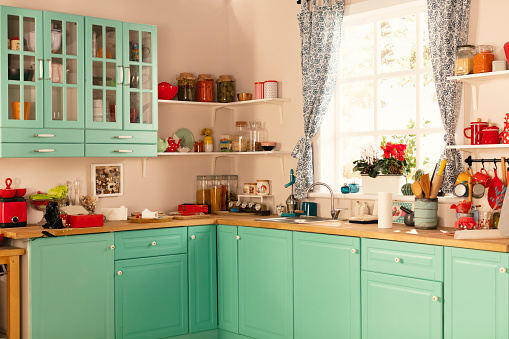 If your kitchen walls are ruined or moist, you must first repair them. You could also have the walls of your kitchen repainted in rich colors. Injecting some vibrancy into your kitchen can give it a more optimistic and happy feel.
6. Plan your Storage Options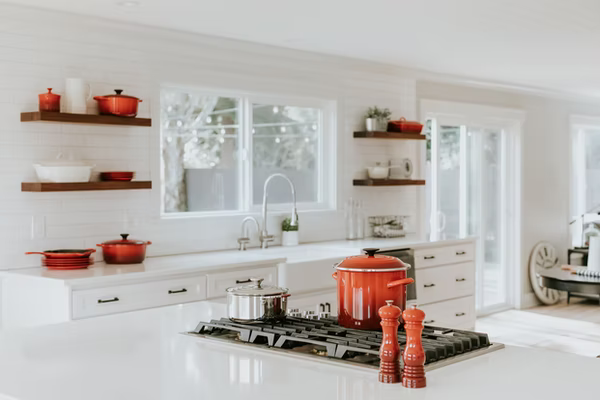 Floating shelves, spice cabinets, and new wall cabinetry are all simple to build and provide a fresh look to your kitchen. Organize your storage space properly. It aids in the transformation of your kitchen's appearance.
7. Shop Online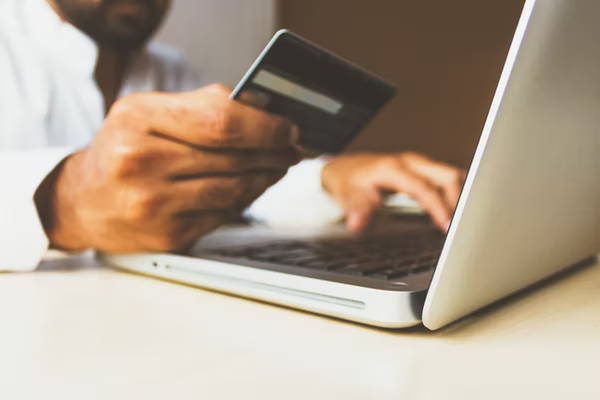 For a kitchen makeover, internet shopping is by far the most cost-effective and affordable option. All you need for the kitchen's interior decoration is now available on the internet. Utilize contemporary technologies, take advantage of internet deals, and select the greatest kitchen décor.
8. Reuse and Recycle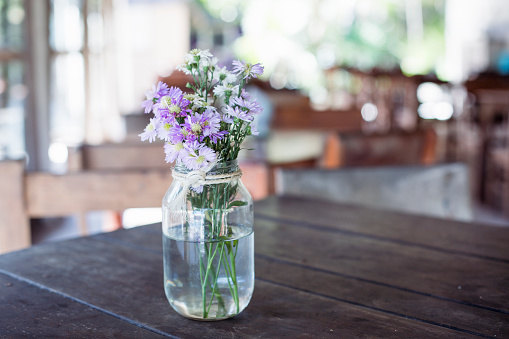 You could adorn the kitchen cabinets with discarded containers or old glass jars, or build art pieces out of repurposed items and hang them on the walls. Decorate plants in vintage spice jars and position them close to the windows to provide your kitchen with an antiquated air.
9. Polish the Countertops
Conduct a simple inspection of your existing kitchen countertops to see whether or not they need to be refinished. Marble as well as granite surfaces should be polished on a regular basis. If your countertops have lost their sheen, get them polished to lend your kitchen a fresh start.
10. Hang Paintings on the Kitchen Walls
Construct a "sight" with classic vistas and scenic views, a "more-the-merrier" ambience with antiquated portraits.
11. Elements from a Farmhouse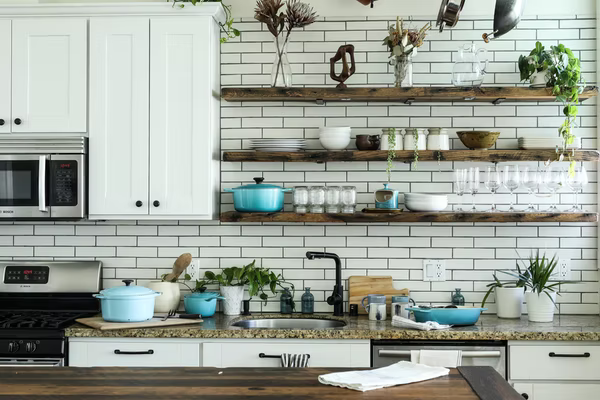 Chicken wires may be used to provide a cottage touch to cabinet doors while also allowing collections to sparkle. Choose galvanized fittings for a rich patina, and incorporate a sturdy teak island.
12. Go with Glass Cabinets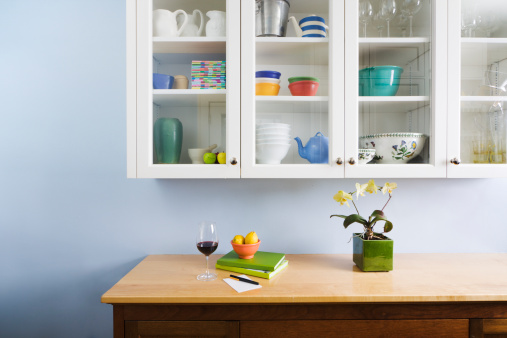 Upper cabinets may make a place seem cramped, but the additional storage capacity is ideal for enthusiasts. Substitute conventional kitchen cupboards with glass-paneled fronts to brighten up a kitchen, and everybody benefits. You get unlimited storage space, and your guests get to see all of your lovely stuff.
13. Experiment with Texture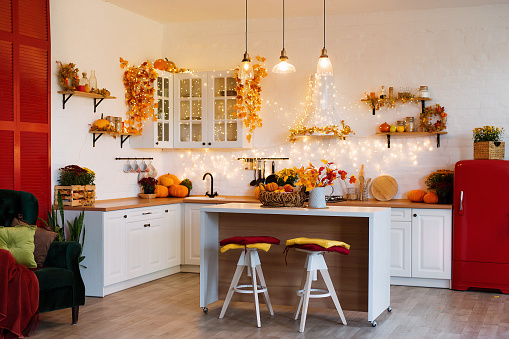 Using butcher block counters and poplar flooring, you can certainly liven up a bland kitchen. Throw in hampers, scarves, and shopping bags for a considerably less expensive option. Simply hang a piece of cloth to provide gentleness and to conceal that necessary but massive coffee machine.
14. Play with Contrast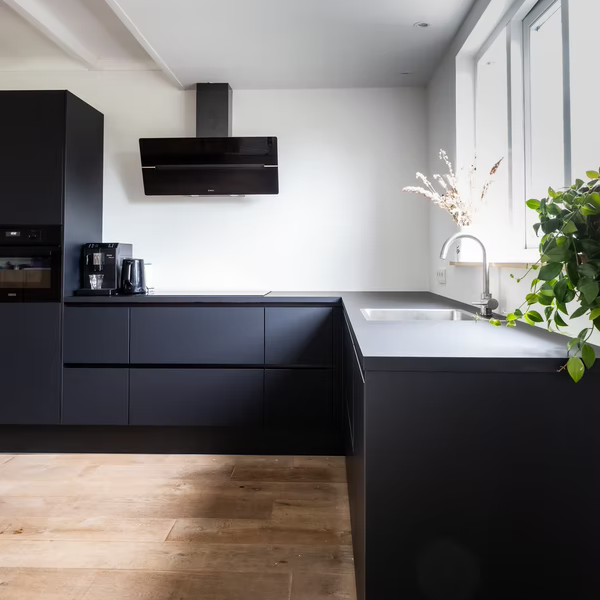 The white plank panels in this kitchen are contrasted with honed black granite worktops and black-painted wood cabinetry. Plumbing-pipe connections may be used to create unique wall art.
15. Do away with Hardware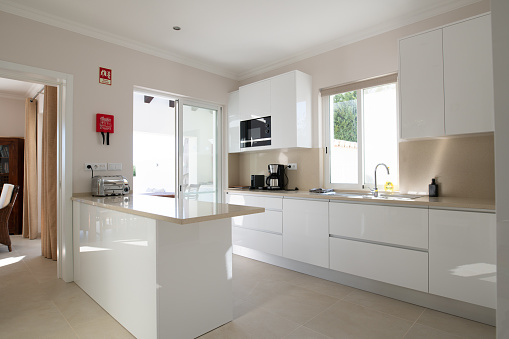 With the installation of bead-board doors and stylish, contemporary knobs and handles, 1930s cupboards are easily updated.
16. Add some gadgets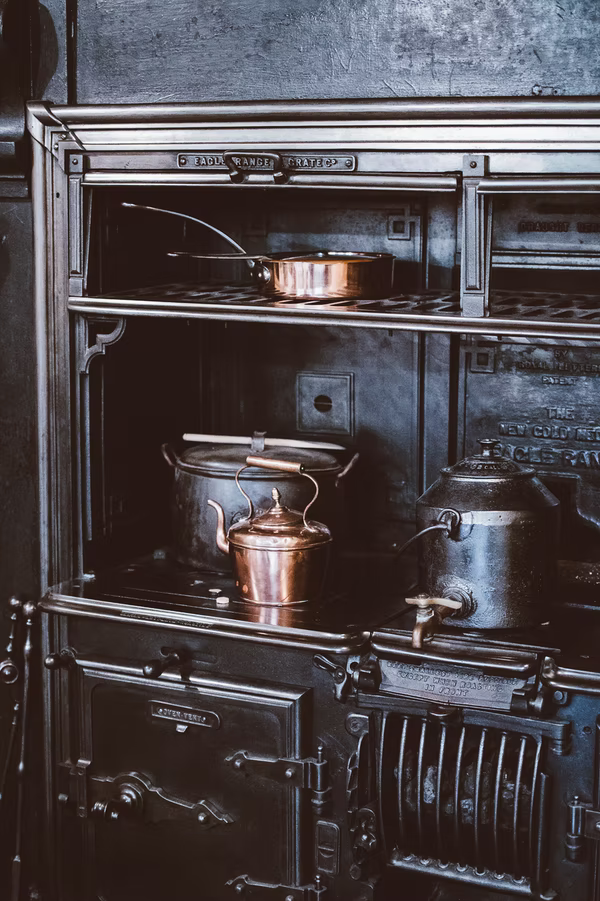 The addition of new gadgets makes a significant effect. Ensure that you have some significant indulgences in your kitchen, such as a huge industrial burner and marble or steel counters.
17. Try out Wood
If your home has barnwood beams, they could be echoed by a customized island covered with sheet metal. Why limit yourself to the standard overheads? Extra sconces turn any tabletop into a well-lit prep area.
18. Open Shelving
Freestanding shelves help create a sensation of spaciousness. Plain white boards and bespoke brackets contrast with a chalkboard-hued wall in the kitchen.
19. Make it Cozy
Windsor stools as well as a ruby rug are much more likely to be seen in the sitting room, but they make a delightful addition to the kitchen. As kitchen cabinet locks, boat hardware plays a supporting function.
20. Add Metallic Elements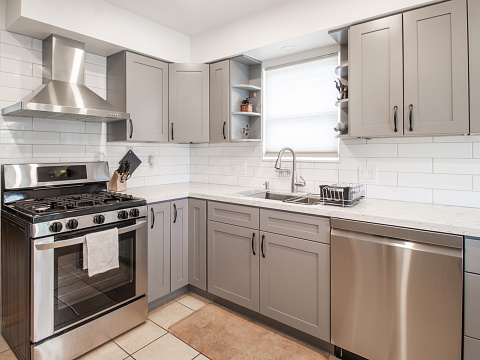 Metallic elements make your house look unique. Metallic gear works in any kitchen, irrespective of whether that's a trendy kitchen, a futuristic kitchen, or perhaps one with a rustic motif. Because the kitchen sink takes the brunt of the stress, stainless steel safeguards it. It will not corrode readily, and spots will simply come off, keeping the kitchen clean and orderly for a long time.
21. Personalize It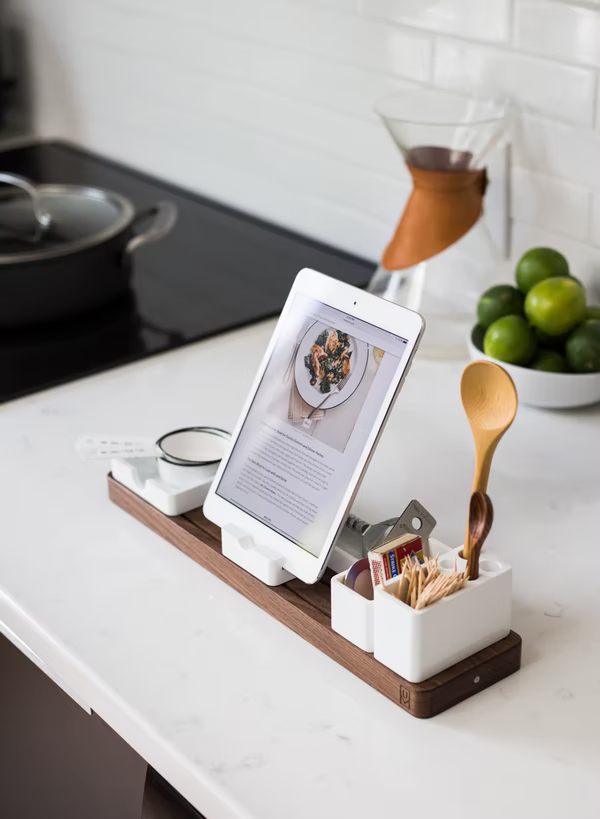 An interior decorator can assist you with restructuring your kitchen's flooring plan and renovating it for maximum functionality. You may, nevertheless, add certain extra details to make the area feel more welcoming and suited to you. These unique details give your kitchen personality, making it seem more inviting and appealing.