Small Budget Big Makeover Ideas For Indian Households
Interior design does not have to be pricey all of the time. There are numerous ways to give your residence that seductive and magnificent appeal without spending a fortune. Only a little effort, a few supplies, patience, and a lot of creative thinking are what's required to give your house that budget-friendly makeover you have always wanted. Have you ever been tired and perhaps a little ashamed of your old furniture, tattered walls, décor items, or other household interior fittings? Everyone has felt this way at one point or another, yet budgetary restraints prevent us from making immediate adjustments. However, one should not be discouraged by this realisation because there are inexpensive efforts to boost the overall atmosphere of your home using innovative DIY products and budget-friendly ideas. Let's take a look at some of these tried-and-tested methods for transforming your home's dull interiors into something to brag about on social media.
Liven up the Dining Area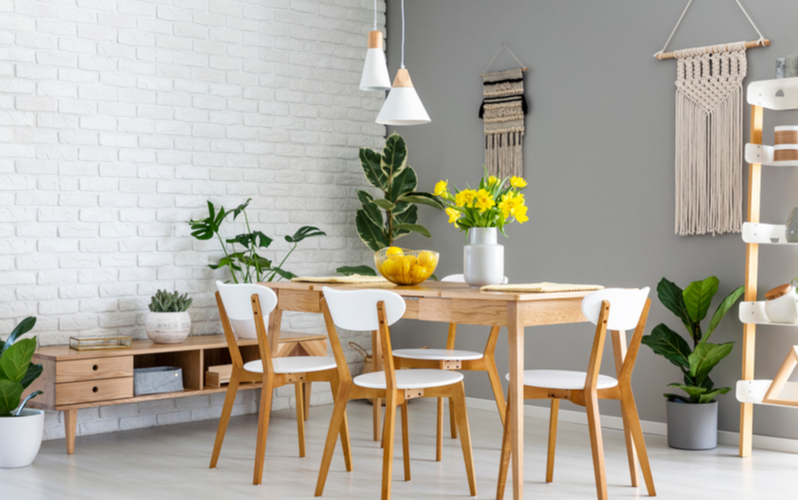 Since the dining area is where every household gathers for extended conversations and connection over family meals, the ambiance must be warm and inviting, with adequate lighting. Add a trendy mirror or create DIY designs on the walls using stencils and decals for a pocket-friendly home makeover project. If the dining table seating plans are inadequate to accommodate additional people at parties and family events, rather than purchase new furniture, move spare furniture from other different rooms and renovate them to complement the room's colour scheme. Another option is to mount glassware, silverware, and cutlery on the wall for easy accessibility when entertaining guests at the residence. Changing the lights in the dining room can give it a new lease on life. To offer a vibrant and creative mood, add drop-down lighting, floor lamps, or new fittings like glass chandeliers. Spotlights, when appropriately placed, can draw attention to a newly installed decor item or furniture in the space.
Bring Life into your Living Room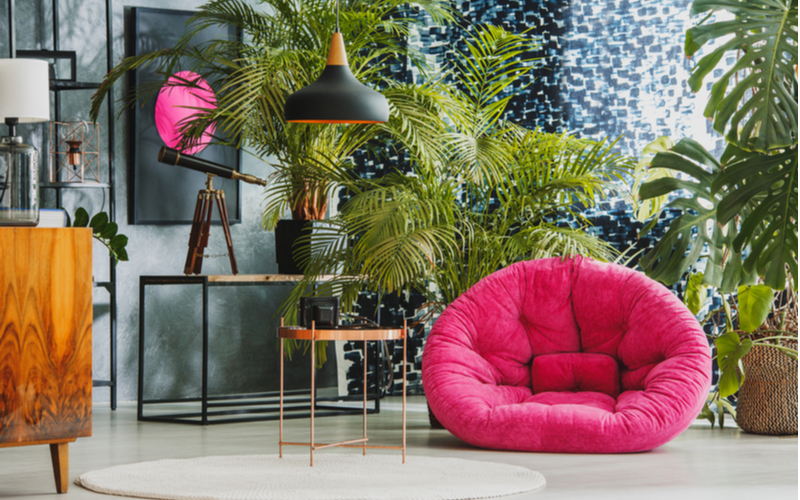 Among the most common cost-effective interior design ideas used by interior designers and decor bloggers to establish a new appearance in the sitting room and other areas of the home is to create a focal point. Place the television, sound system, and other ornamental things in a wall cabinet that also serves as a display, and organize the furniture around it. To discover antiquities and vintage pieces to beautify your contemporary living space, go to thrift shops, yard sales, and craft stores. If purchasing furniture is cost prohibitive, consider changing the fabric on the couch, daybed, as well as other furniture pieces. Colorful slipcovers for cushions can be added, and furniture can be refurbished with a coat of lacquer, gloss, or paints to make it look new again. Reconfiguring the interior design and adding little pieces such as side-tables can give the living room a fresh look.
Ombre Effect
Create an ombre effect with wallpapers, stickers, paints, or wall art rather than just painting the space, which an expert painter can accomplish for you. It will not only offer the area an aesthetic transformation, but it will also serve as a conversation starter. Remodeling the furnishings in a drab living room, such as drapes, table linens, floor mats, and carpets, is also a low-cost option.
Style Up your Sleep Sanctuary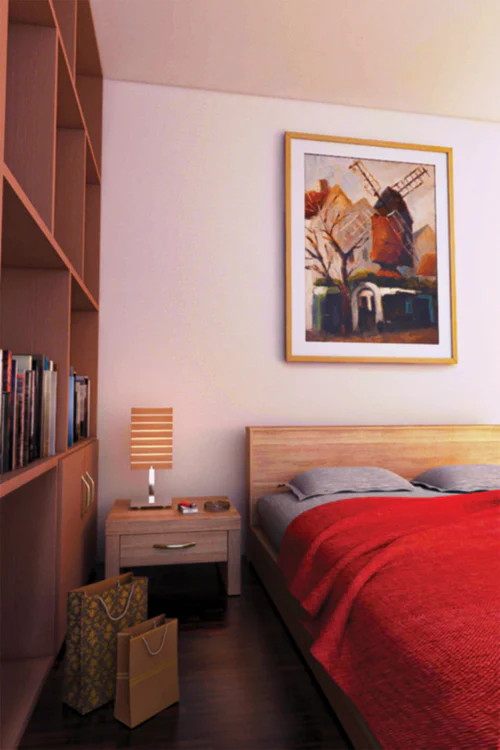 Changing the fabric of your drapes, pillowcases, bedsheets, carpets, and cushions is the easiest method to transform your bedroom. Switch these out to shift from an Indian to an European room, or vice versa. Slipcovers or a fresh upholstered headboard could also be used to offer the bedroom interior an affordable facelift to match the new design.
Install drop-down spot-lamps off the ceiling or light fixtures all around the dressing area or study table to modify the light distribution in the bedroom. Adorable table lights that complement the color palette or little antiquities on the side table can provide a bedroom interior a trendy new feeling. Wallpapers, artworks, photographs, timepieces, wall decals, conceptual art, and stickers can all be used to brighten up a place. To bring glitz to the surfaces, use trendy casings for artwork, inkjet prints, and impressionism, as well as whimsical wall decals and clocks.
Give your Kitchen a Makeover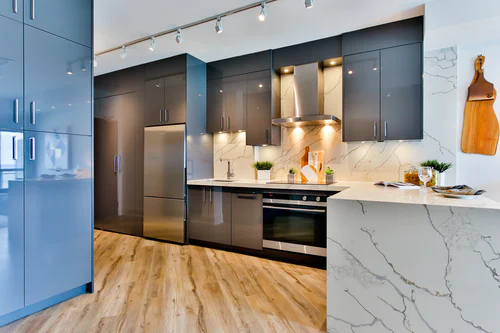 Putting additional closets or purchasing easy-to-hang racks and shelves that could be installed in convenient areas to hold recipe books, seasonings, as well as other objects in the kitchen is a standard technique of a home remodel. Use a pinboard to embellish barren kitchen walls with images and recipes, or use it as a location to write amusing or inspirational quotes.
Put it on Display
Exhibit pricey glasses and crockery in a glass case, or use it to showcase beautiful biscuit and seasoning jars loaded with vibrant things. Updating the countertop with DIY mosaic patterns or fresh tile and wallpapers is a low-budget big-makeover DIY option for a more shock value in the kitchen. Because upgrading all of the cabinetry is a costly undertaking, you could make little adjustments such as refinishing the drawers, altering the knobs, or applying trendy vinyl stickers that complement the overall kitchen decor.
Trend Up your Bathroom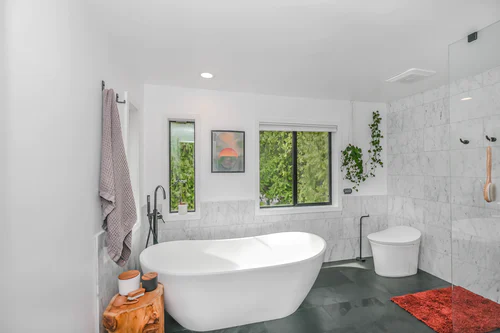 The bathroom is sometimes overlooked, yet it can tell a lot regarding your personal style and is simple to uplift with a few elements. Giving the surfaces a new coat of paint or changing the tiling above the countertop to increase the style element is a cost-effective home decor solution. If you're feeling creative, give the contemporary bathroom cabinetry a new look with a new coat of paint or eye-catching decals and knobs. Mirrors, towel hooks, lotion dispensers, ceramic tiles, window drapes, and other cost-effective home décor items can make a significant difference in the overall aesthetic. Remember that having enough storage alternatives might help you attain a clutter-free bathroom. Place a cupboard above or below the sink both with exposed and concealed racks to store necessities in private and ornamental artifacts on exhibit. Adding plants, even fake ones, can also boost your bathroom's look.