Hiring An Interior Designer
Easy DIY internet tutorials and instant Instagram home transformation ideas have considerably convinced many of us that giving a simple makeover or complete overhaul to our space is an easy-breezy job and made us get stuck into that long conversion whether it's worth it to hire an interior designer. But, before reaching the perfect home that is nowhere near perfect, let's realize that there is a lot more work to be planned and taken care of than reaching for home furnishings catalogues and paintbrushes. Yes, behind the scenes, the interior design is made up of several important factors which require creative control by professionals like interior designers. So, let's get deeper and see if hiring an interior designer is worth your time, effort and money.
When you hire an interior designer …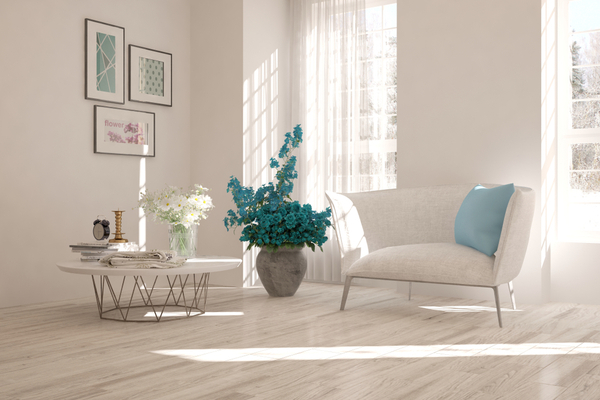 … you are going to save money.
Does it seem strange that hiring someone to design your space will save you money as you have an extra fee to pay? But the reality is a designer helps you save money in four ways
1. He will help you avoid costly design errors. For instance, you may find a piece of furniture so good during your shopping session and make an impulse buy, but bring home only to find it's too big for your room. The same can happen with your paint, tiles, wardrobes, etc. and fixing them can end up blowing your budget. However, collaborating with an interior designer can prevent these expensive mistakes and save your pocket from money burns.
2. He will help you score awesome discounts. One of the best ways in which an interior designer helps you save cash is through the discounts he has on trade. From paints to panels, to furniture, to fixtures, this special pricing can apply to everything that is going to become a part of your space.
3. He will keep costs under control: A trained interior designer best allocates the available funds and makes budget-friendly decisions so that you get the best value out of what you can spend. He also sets precise spending limits and keeps the costs under control by having an eye on every expenditure and what costs are ahead of you.
4. He will improve the value of your space. Good interiors by an interior designer can boost buyer appeal and increase the property's resale value, thus bringing financial benefits.
… you are going to save time.
From scouting for essentials to coordinating the labourers, every single task on your project demands one huge investment from you i.e. your time. But, when your work quantum is more either in your personal life or professional life or both, your time spend on these tasks can reduce and reach even negative levels. This will eventually disturb the work sequence chart and push the date of completion far, sometimes even to months and years apart. Hiring an interior designer can save you from this disaster and also help set a realistic timeline for your project. He can also foresee the obstacles that may come up at any phase of execution and get pre-prepared to overcome them, thus saving a great deal of time and taking the extra workload out of your hands.
… you are going to get a professional assessment.
With the internet reaching the nook and corner of the globe, you can get the design inspiration for your space from many online sources, from magazines to Pinterest boards. But, trying to execute an unrealistic and infeasible idea can only make your space awkward and uncomfortable. However, when an interior designer is onboard, he will carefully analyse your space, meticulously plan your interiors and come up with proper sketches and 3D views with a delicate balance of art and science to achieve a high-impact look that is in line with your brief, without compromising on the aspects of practicality.
In most cases, the interior designers are hired by customers to design and execute the complete work, from conceptualization to implementation, with a preset budget limit. However, many are unaware of the products and materials that will be used while giving life to the proposed design ideas. Knowing the materials being used is critical to ensure whether they are getting a real value for their money or they are being duped and deceived.
Similarly, when a customer directly works with carpenters, he is unaware of the quality of wood being used. Alongside the solid wood, there are also engineered woods like MDF, particle boards, HDF, block-board, commercial ply, IS-303 ply and IS-710 ply, each varying in grade, thickness, quality and use. Knowing the uses of each makes all the difference between the final product quality, and the durability of the furniture made. A professional interior designer ensures complete transparency on the materials used, the warranty and the durability of the products.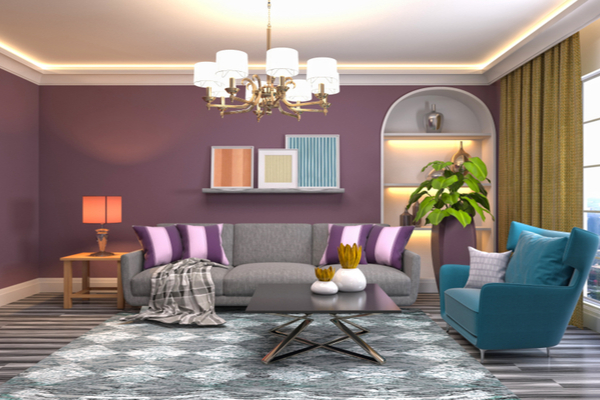 … you are going to have better resources
Do you know where to source that curved arrow-back dining chair or convertible bunk bed sofa? And at a reasonable and fair price? Without quality concerns? Since it is not your daily business, your answer would be obviously no. However, when you hire an interior, he will help you find them easily. This is because he is someone who already works in the world of interior design and has access to millions of products that are not easily available to the general public. Plus an interior designer also has a better knowledge of how to repurpose your old items and effortlessly bring that wow factor without squashing your wallets for fresh purchases in top of the line showrooms. He can also bring on-board the reliable workmen for carrying out various tasks like painting, plumbing, carpentry, etc. through his trusted contacts and help you avoid the headache of running for their connections.
Final Words
We hope your query on hiring an interior designer has been answered in this article. If hiring an interior designer is something you are considering for your space, then nail your interior design with the help of our design experts at ZAD. We will make certain that applauds are sure your way!