Interior Design Inspiration From Karan Johar's House
Karan Johar's Carter Road house, located in the heart of Mumbai is a hotspot for Bollywood celebs. The actor/director/producer/designer/tv show host (is there something the man can't do in bollywood?) lives in a luxurious 12th-floor penthouse with his mother, twin children, and pet dog. The 8,000 square-foot penthouse is where his Bollywood BFFs get together, everyone from Shah Rukh Khan, Kareena Kapoor Khan, Manish Malhotra, his mentees like Alia Bhatt, Sidharth Malhotra, and Varun Dhawan, his childhood friends including Shweta Bachchan, Hrithik Roshan, and of course, Gauri Khan frequently gather at his home for get-togethers. The ultra-luxe penthouse was designed by Gauri Khan, the terrace looks like a heavenly place to watch the sunset while sipping on some wine. The interior designer not only revved up the glamour quotient of his terrace but also transformed a bedroom in the penthouse into a serene, white themed nursery for his twins, Yash and Roohi. While not all of us are BFFs with top interior designers or have the budget to hire one, you can still turn up the allure of your home based on inspirations from KJo's home. Read on to find out how.
It's All About the Lighting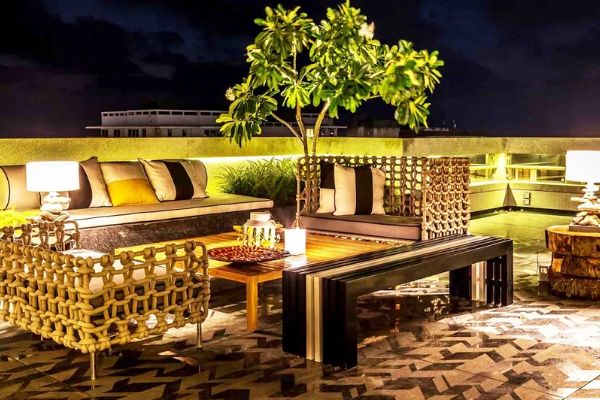 Despite owning numerous high-end properties all over Mumbai and a fleet of luxury cars, Johar is dignified and enjoys simple things. He likes stony colours and doesn't prefer beige shades. His home features colours and material palettes of grey, glass, and wood throughout.
Appropriate lighting is used to enhance and accessorize each room of his house and create a dramatic effect. Indirect ceiling light adds real class to homes. Installing light fixtures in false ceilings corresponding to the design and colour of the room will add charm to your room. For hallways, textured walls, balconies up-lighters create a wonderful ambiance. Adding LED light fixtures also add a touch of elegance to your room. Install them around your false ceiling area, next to your wardrobe area, or even above the wardrobe. These soft lights brighten up the room with sophistication.
For the Kids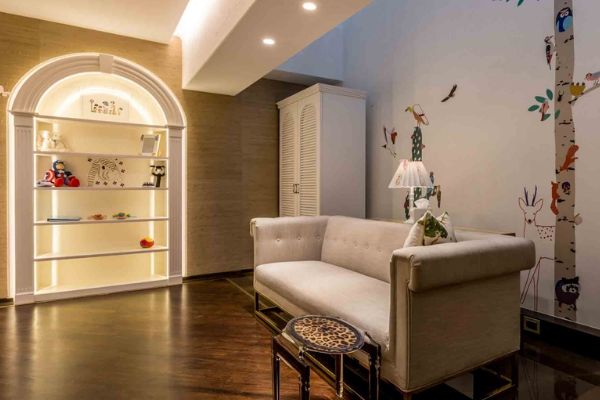 A bedroom in Johar's penthouse was transformed into a nursery for his twins. The room houses a crib, a wardrobe, and a futon in cream, off-white and taupe shades. Jungle-inspired decors and dark wooden floors set the tone of the nursery, while the 'Winnie the Pooh' motifs add colourful touches to the area. An arched glass-shelves bookcase holds the twins' playthings and books. The nursery also has a little transparent chair to put their feet up. You may misunderstand that this would be an easy interior design project to undertake as the celebrity nursery is made up of only simple white tones. However, finding the right shade to complement all the white shades can be very difficult. Rooms that get a lot of natural light will show warmer tones, so you can pick a cooler combination of white with blue or grey bases so the colours of the room are balanced. In the case of a smaller, artificial-lit room, beige or cream tones can give the illusion of a bigger room. Introduce kid-friendly rugs and mats in your home for your children to play for hours. Pick out a comfortable couch for yourself, so you can watch over them and relax with the little ones once you're done playing.
Break the Monotony
Monotony must be avoided at all costs,especially when you have kids. You don't need to paint the walls with bright colours you can simply add a fun pop of colour with metallic surfaces, wall stickers, and reflective decors to break the monotony of the room. In Johar's twins' room, you can glimpse an end table with animal prints. This adds some excitement to the overall white-themed decor. You can also add a few vibrant frames with memorable photos, or get wall art installed. Add some paintings in colorful frames, like hot pink, bright yellow, neon shades, or aqua blue, and hang them right above the bed's headrest.
Amp up your Wardrobe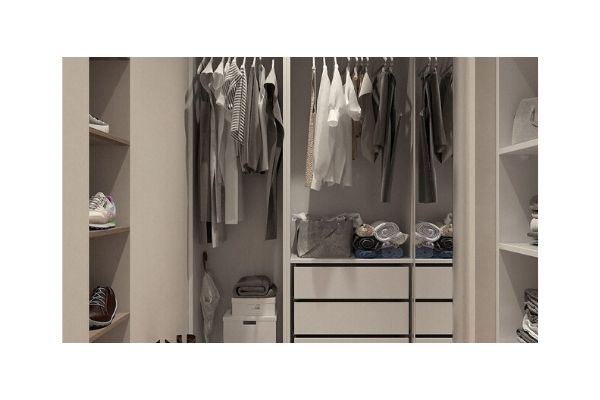 Johar's dapper wardrobe is as magnificent as the styles it houses. You can easily recreate this design without it being too over-the-top. When a wardrobe is to be placed in the bedroom, integrating the dressing unit with the wardrobe is a good idea. This suits the décor style of any bedroom. Place a platform with drawers for the essentials. You can also add a hint of glitz to your wardrobe by adorning it with a colossal mirror. Balance out the look so that you get a proper space for storage, a polished look for your room, and end up with a setup that lets you groom and dress with ease. The advantage of adding a huge mirror is that your space starts giving a more spacious look.
Take your Terrace to the Next Level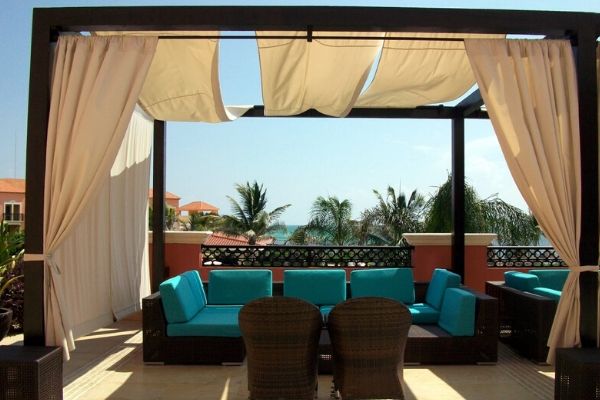 KJo's terrace is where the most happening parties are. The magnificent open terrace complete with elegant flooring and furniture was designed with luxury in mind. You can also create a soothing yet inviting ambiance in your terrace just by choosing the right lighting and decor. Add lighting and illuminate the steps on your terrace for a minimalistic yet classy look.
A very well placed seating such as adding a stylish wicker sofa can make the space look perfect for an intimate gathering set in a beautiful landscape. You can add some easy to maintain succulents and floral plants for added beauty. A rectangular glass table can be placed in the center to highlight the whole space. You can also add strategically placed elements like floral or geometric patterned cushions as an added beauty to the whole set up.
Conclusion
Looking at the luxe homes of celebs can make you feel like their style is unachievable.
The truth is you don't have to spend a fortune to recreate it if you plan your design carefully. You can turn your apartment into your dream home. There are plenty of minimalistic design ideas to implement without burning a hole in your pocket. It's all about choosing the right furniture and lighting. Choose a colour palette with pastel colours and your home will soon be the talk of the town!