BWP Vs BWR Plywoods
The most important aspect of any interior design project is its woodwork. From sleek modular kitchen to fancy TV cabinets – everything is made up of wood – especially Plywood in recent decades. Being a staple material in the interior design industry, plywood has evolved over the years with the birth of various types, grades, thicknesses and sizes. The two most common types that are widely used for decorative and aesthetic purposes in interior design are BWP and BWR plywood. Though both of them contribute well to the appearance, look, feel and quality of the home, do you understand – What sort of plywood are they? How do they differ? and What are their applications? If no, read further. This blog is here to answer all your unanswered questions!

BWP stands for Boiling water proof and BWR for Boiling water resistant.
BWP and BWR plywood, both are engineered (man-made) products made by glueing together the layers of thin sheets of wood veneers at high pressure and temperature.
BWP Plywood – Boiling Water Proof Plywood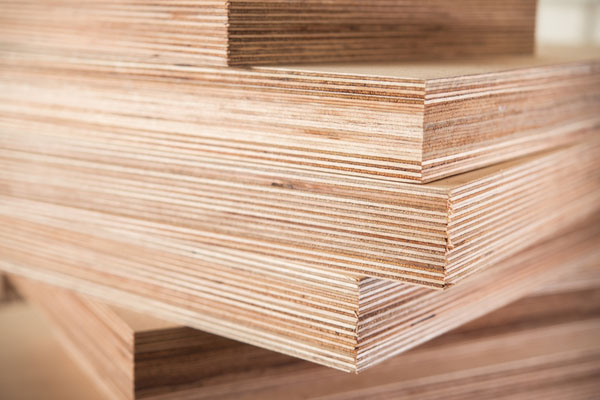 It is a marine grade plywood which is widely used in the construction of furniture that is likely to get prolonged exposure to water and moisture. When treated for anti-warp properties, this kind of plywood can also be dimensionally stable in both dry and wet conditions for the full length of its life. As it is known that it can withstand humidity and moisture for a long period without getting delaminated, it is used in areas where water contact is expected, like kitchen and bathroom. In the kitchen, it works well for cabinets, utility, under-basin-storage and even for its rooftops, loft and tall units that have high chances for steam and water contact. In the bathroom, it can be used for building wall units and storage units.
BWP plywood is highly durable and can withstand the regular wear and tear for considerable years. It also shows good resistance towards termites and pests when chemically treated with selected preservatives. The genuine marine grade BWP Plywood can be easily identified by its ISI specification number – IS:710. This number denotes that this plywood can withstand 72 hours of boiling water.
BWR Plywood – Boiling Water Resistant Plywood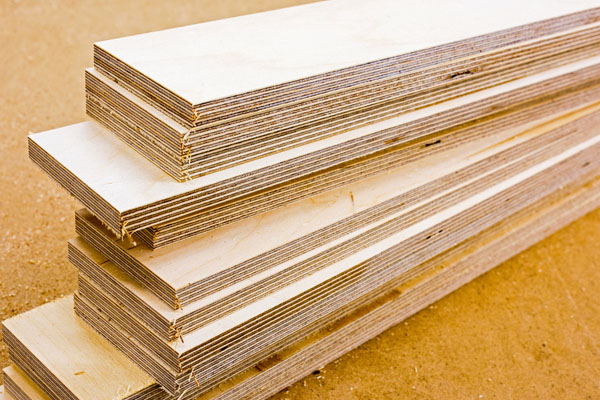 This kind of plywood is highly resistant to water and humidity, as the name says. It is also an exterior grade plywood which is ideal for semi-outdoor and outdoor applications. Because of its waterproof and weather-proof properties, it is best suited for making furniture such as lawn chairs, garden tables, outdoor swings, etc., which gets exposed to adverse and rough climatic conditions in the outdoors. It is also generally used for meeting the furniture requirements inside the home, like the ones that are placed on the terrace, balcony or any other place which witnesses significant weather variations.
BWR Plywood shows better resistance to water than Moisture-resistant plywood (MR plywood). It is also a termite proof plywood which makes it ideal for usage in areas that are extremely prone to the invasion of pests and termites. The ISI specification number for Commercial BWR grade plywood is – IS:303.
How do BWP and BWR Plywood differ?
Though BWP and BWR, both shows resistance to water, they also bring a few differences.
| | |
| --- | --- |
| BWP Grade Plywood | BWR Grade Plywood |
| BWP = Boiling Water Proof | BWR = Boiling Water Resistant |
| Relatively Heavy | Relatively light |
| Comparatively costly | Comparatively Cheap |
| Has higher strength | Has lower strength |
| Is of better quality | Is of slightly lower quality |
| Shows higher water resistance | Shows lower water resistance |
| Has High Durability | Has Low durability (comparatively) |
| Exhibits Higher Termite resistance | Exhibits Lower Termite resistance |

Share this Image On Your Site
Simply copy paste the below code to your preferred webpage to embed this image
What are their applications?
BWP Plywood:
It can be used for making furniture like lawn chairs, garden tables, outdoor swings, and patio benches, furniture of terrace and balcony, and wooden storage units that are placed outdoors.
BWR Plywood:
It can be used for making cabinets and furniture of the kitchen. This kind of plywood also finds its application in the making of wall units and storage units for the bathroom.
Both, BWP and BWR Plywood are extremely versatile materials that can be used for a wide range of interior and exterior applications. You can opt this plywood for the water-prone areas of your home where you cannot prevent water from seeping in. The two factors that will ultimately make you decide between the two are: the type of furniture requirement and the budget.