Dressing Unit Design Ideas
Dressing units are an important part of your daily routine. It is the space where you prepare yourself, mentally and physically, to go out and face the challenges of the world. The more pleasing this space is to you, the better you feel when the day begins. There are many ways in which you design a dressing unit. Following is a look into ways in which you can design your dressing unit.
Things to Consider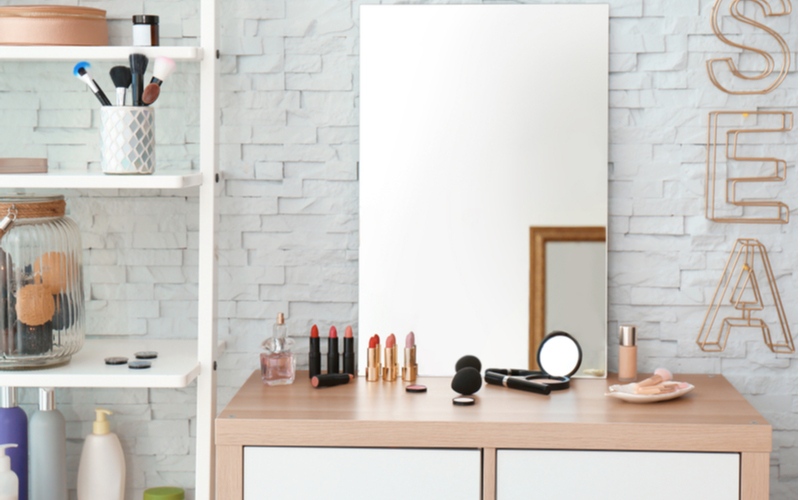 Creating a space in your home for a specific purpose requires planning. Several things must be kept in mind. Following are some of the factors to consider before creating a dressing unit.
Use
You should have a clear idea of what you are expecting out of your dressing unit. Based on your requirements you will be able to decide all that you need to be installed in the unit. Look at everything that you own like shoes, clothes and accessories. Even the preference of folded or hung clothes must be considered. Think of the attire that you reach out for daily, like for work, and place them closer to make your morning commute easy. If you are sure of what you expect from your dressing unit, you will be able to design it better.
Space
Deciding the amount of space is the next thing to consider. Based on space available you can either go for a small dressing unit along the wall in your bedroom or dedicate an individual space to your dressing unit. The most common area to set up a dressing unit in the space between the bathroom and the bedroom. Sometimes people dedicate a short corridor leading front he bathroom to the bedroom as wardrobe/dressing unit area.    
Lighting
Lighting is important for a dressing table. The right type of lighting will help you see yourself as others see you. It will help you better apply your choice of make-up. LED lightings are a better option as downlights can be too bright and harsh. Installing dimmers is also a good option for a wider range of lighting options.
Trends
Be aware of the trends that are popular in the market currently. One of the popular trends is his and hers dressing units. For a masculine look, black walnut with mirror detailing contrasts beautifully with fine detail work or silver common for a feminine look. Antiqued mirrors, silver leaf and opalescent paint finish, glass tabletop and ornate handles some other trends you can look into.
Dressing Unit Ideas
Now that we have gone over the factors to consider, we can look into various ideas that will help add some style to your dressing unit.
Sleek Unit with Edge-lit Mirrors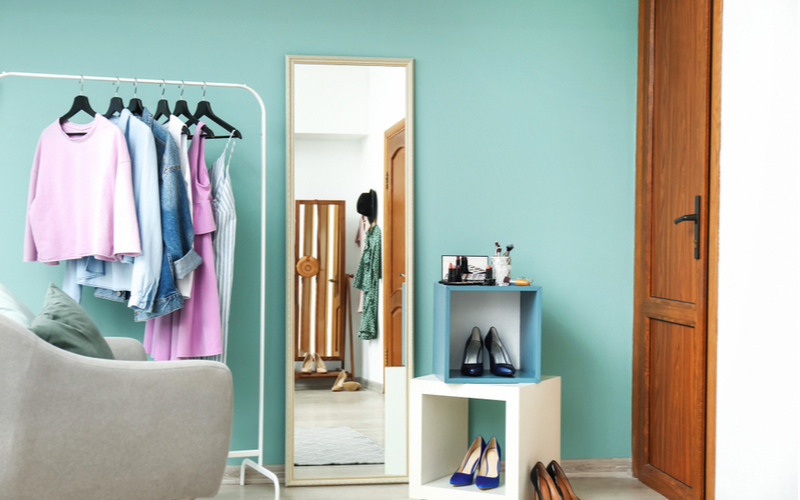 A sleek dressing unit done in dark tones is a beautiful addition to your dressing up area. The straight lines with prominent corners and edges add a great aesthetic to your room. It is simple and elegant. Installing LED strips in the mirror helps brighten up space, making sure the star of the dressing table is the one in the mirror. Adding this to a sliding wardrobe will improve your morning experience.  
Walk-in Wardrobe Dressing Unit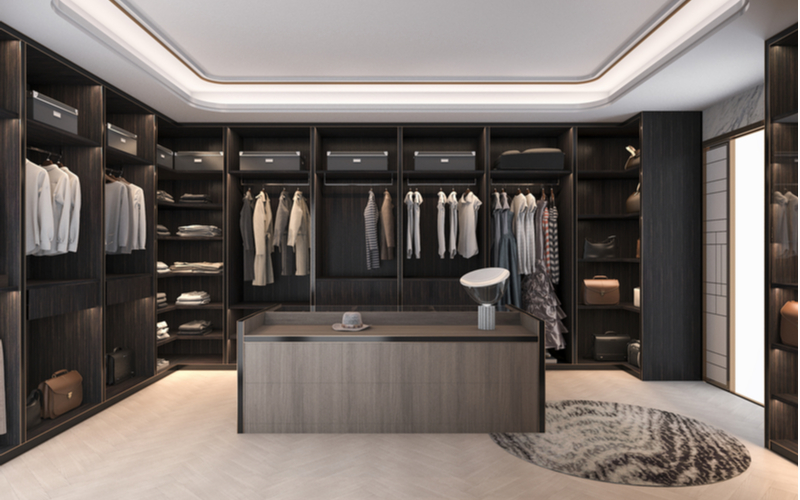 A walk-in wardrobe is a great way to create a dressing space. It is private and intimate with lots of storage space. Given that much space, you have multiple options to decorate the area. You can create a versatile space which can carry out extra functions. It has the added benefit of keeping the bedroom and trial room separate. This way you can try out multiple wardrobes but keep the mess isolated to your wardrobe.
Dressing Unit Storage and Hanger Rack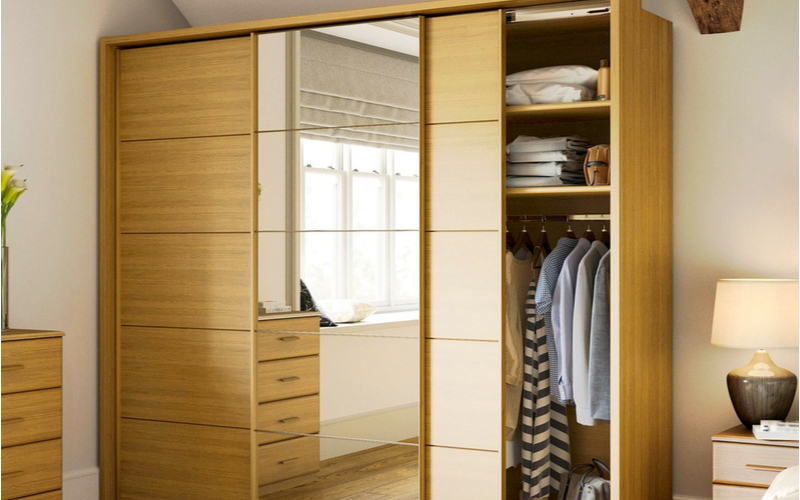 If you have limited space, you can create a dressing unit which explores multiple functionalities. One great way to do this is by installing storage and hanger rack. A small dressing unit can be created neatly in the corner. Smooth 9i and a rack to keep your ties, scarves etc help create a lot of extra storage space.   
Pop-up Mirror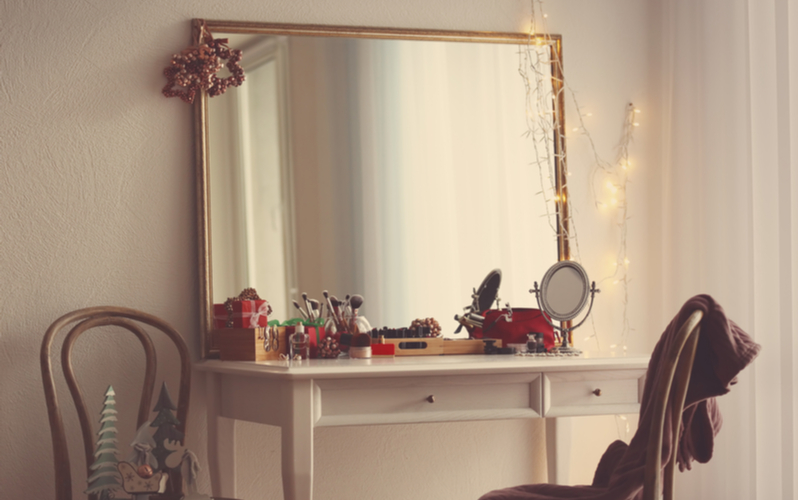 If you wanna save some space and still keep it stylish, pop-mirror is a good option. You can leftover space to display a painting or any other form of decoration. A dressing table can be installed with a mirror which slides up or on the hinges. Mirror on the hinges will reveal a storage space where you can keep all of your accessories. This helps keep the space neat and clean.
His and Hers Dressing Mirror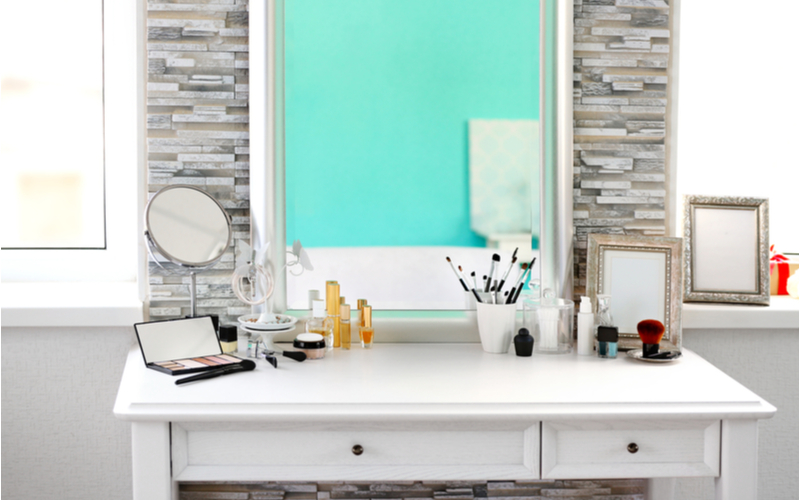 The latest in dressing unit trends, a Mr and Mrs dressing table helps create separate spaces for both individuals. The dark monochromatic tones of men create a great contrast with the delicate work of the women. You can either go for the same style set but in different colour scheme or create something opposite to each other. This helps create a beautiful aesthetic sense to the wardrobe room.
Wardrobe/Dressing Unit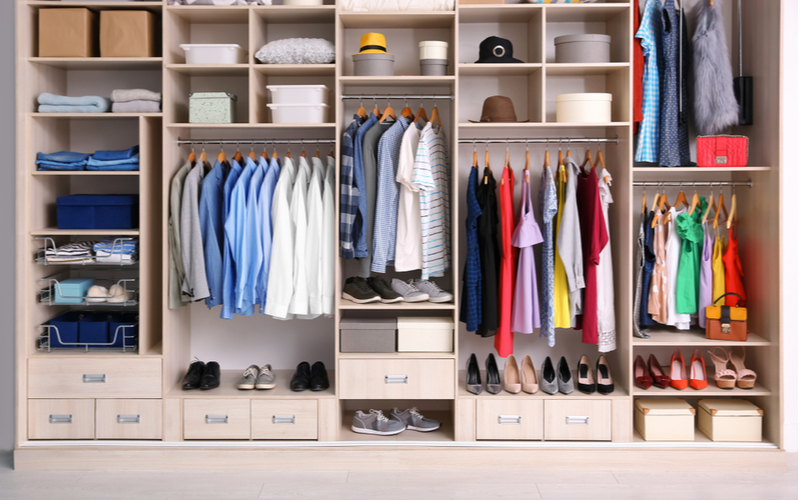 If you are short on space, but still want to get dressed in style this is a good option for you. Dedicate a space in your wardrobe where you can create a dressing unit. This simple and functional design adds a little panache to your wardrobe. You can either create an open space attached to the wardrobe or create one inside. It adds to storage space and, with the use of good lights, creates a small but intimate space.
Corner Dressing Unit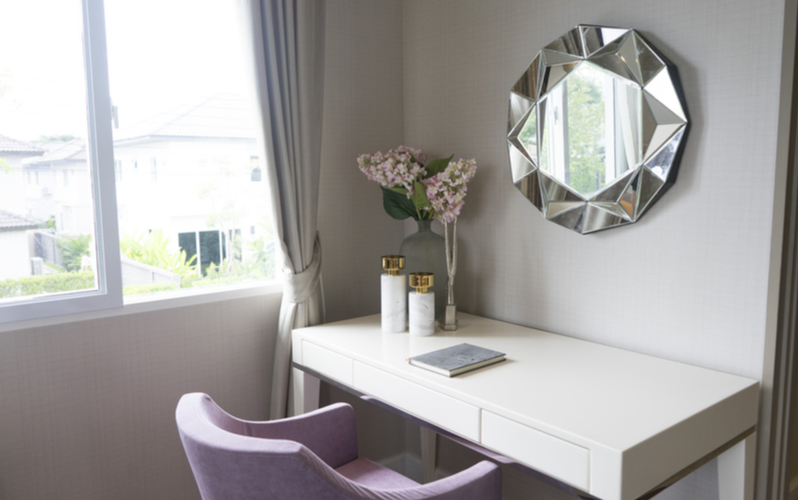 Corners of bedrooms are generally kept vacant. If this space doesn't block any walkways then it could be used to set up a dressing unit. You can either put a standard dressing unit along with one of the walls or use a custom bent dressing unit to utilise the space more amicably. Since the unit will be a little small use an ornate mirror of bronze to add some style.
Conclusion
There are many ways to style your dressing unit. You are only limited by your imagination. Having considered your space and storage requirements you can plan out your unit as you see fit. The above factors and ideas will be able to give a stepping stone from where you can go your own way.