Charges For An Interior Designer
Whether you are planning for a complete overhaul of your space or just a cosmetic update, certainly the first generic question that strikes your mind before knocking the door of any interior designer is "How much does he/she charge?" Whether he charges an hourly rate or flat rate or clearly a certain percentage of overall cost, you may have a very hard time figuring it out. And that's why in this blog, we have put together a good overview of how much an interior designer charges and some guidelines as to what you may reasonably expect from him.
If you are awaiting your eyeballs to land on a fixed figure, it may lead to a deep disappointment. And honestly, there is no fixed formula or definite method to calculate the charges of an interior designer. So are you wondering how an interior designer charges his client? It depends on a variety of factors and pricing models. Listed below are a few of them.
Scope Of The Project
An interior designer can compute his cost based on the scope of the work your project has. So, being clear and realistic of what you are hoping to achieve for your space in terms of interior design can help with easy computation of costs and avoid unnecessary spending.
The scope can cover
Space Planning
Floor planning
Furniture selection
Selection and Installation of decor pieces
Carpentry work
False ceiling
Flooring
Painting
Lighting
Material selection
Window treatments, etc.
Your Individual Choices And Preferences
The charge of an interior designer also varies depending on your personal choice of the type of interior i.e.
Only the design (either 2D, 3D or video)
Basic Interiors
Premium Interiors
Luxury Interiors
If you hire an interior designer to draw up only the design plans and oversee the rest of the project on your own, the charges may be moderate. On the other hand, the rates of an interior designer may shoot up if you opt for luxury or premium interiors.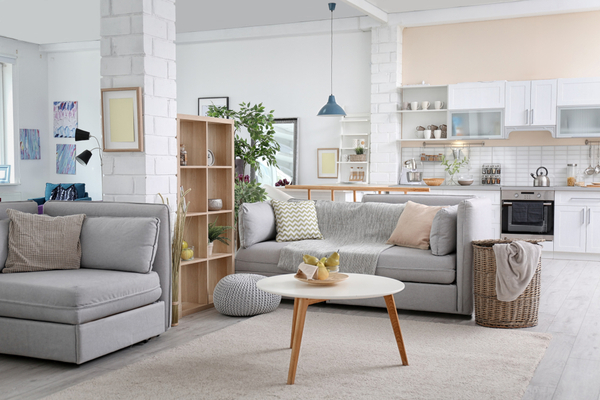 Experience And Expertise Of The Interior Designer
Interior designers usually put together a fee for their services, based on the experience and expertise they carry with them. As the look and functionality of the space highly depend on the proficiency of the interior designer, it is obvious for one to go for a professional who has a high level of knowledge, expertise and experience. And quite frankly, the designers who are proficient and specialize in high-end projects and have strong portfolios may charge a bit higher than the other widely available ones. An ideal case would be to choose an interior designer who has decent experience and charges moderately and also makes your space usable and beautiful by capturing the vision you have for your space.
Pricing Models
Different interior designers use different types of pricing models to compute their charges and the most common models are
A Percentage Of The Total Cost Of The Project
In this model, the interior designer generally charges a certain percentage of the total cost of the project. For eg: if the total budget of the project is around 50 lakhs, the interior designer may charge anywhere between 5% and 15% of the total amount, based on the scope of the work and his expertise. Here, the interior designer handles everything from conceptualization to implementation. So, this model works well for people who cannot take some time off their personal or professional lives and want a dedicated team to keep tabs on their interior works.
Cost Per Sq.Ft.
Here the size and area of the space determine the charge of the interior designer. The more the number of sq.ft your space has, the higher the charge of the interior designer will be. And this price can again vary based on your needs like only designing, both designing and implementation, only woodwork, only furnishing, etc.
Hourly Charges
This model works great for small scale projects which require a limited amount of time for their design and execution. As these charges are computed based on duration, it takes into account the time your designer spends on your project both directly and indirectly i.e. for example the time spent on shopping, travelling, understanding your preferences, etc.
A Flat Rate
In this model, the interior designer charges a fixed rate based on the size and needs of your project. However, while going for this model, it is good to understand well in advance what the fee structure covers – such as the amount for the number of design revisions, customization, date of delivery, etc. to avoid future disagreements.
Note: All the aforementioned costs can also get an add-on, if there is any significant increase in
Number of site visits
Number of design revisions
Or stretching out the project well beyond its expected tenure due to reasons like hand-picking materials, delayed approvals, etc. from your end.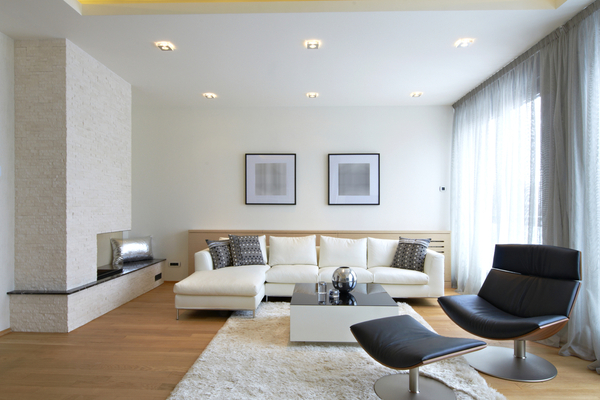 Final Words
At ZAD Interiors, we price our services fairly, reasonably and transparently, so more people can enjoy high quality interiors. Your interior design journey at ZAD will start with a free consultation, followed by collaboration sessions with your preferred designer and getting a customized price estimate as per your design requirements – including everything from conceptualization to implementation. And this price will stay true to estimate (provided there are no substantial changes to design in the future), without any hidden charges. Zad Interiors has also launched online 2D and 3D design consultation to ensure a hassle-free experience during these difficult and unprecedented times. Ready to give it a shot? Get started here.