Selecting furniture for your room to dream is always exciting; at the very same time quite stressful too. It is because next to your kitchen, it is the room that is high on use and needs the most storage space to rack up your personal belongings and possessions, all from pretty clothes to fashionable jewellery, to important office materials. So, when doing up your bedroom, it is important to set priorities straight and select more versatile pieces of furniture that can meet a wide range of your needs, necessities and requirements.
Hettich offers a vast array of furniture pieces that are designed using advanced technology to well meet the myriad functions and fitting requirements of your modern bedroom. If you are a newbie, you might find yourself asking, what Hettich is, and is Hettich furniture helpful for the bedroom? Well, let's unveil answers to these questions in this blog.
What is Hettich?
Hettich is a German hardware brand that manufactures a wide variety of products like hinges, sliding doors, furniture locking systems, wardrobe accessories, etc. for the bedroom, kitchen, bathroom and more. So generally, Hettich Furniture refers to fittings for the furniture like hinges, flaps, etc.
What are the furniture fittings offered by Hettich for the bedroom?
With an interesting combination of intelligent technology, functionality and design, Hettich offers a wide variety of fittings for bedroom furniture for different functions. Listed below are some.
Sliding and folding door systems for wardrobes
Door hardware like knobs, handles, closers, etc.
Hinges
Flap fittings
Drawer runners (for wardrobe and bedside tables)
Drawer accessories
A diverse range of fittings and systems for bed
Accessories for shoe racks and pull-out shelves
LED wardrobe tube for lighting
Furniture lock systems for drawers and wardrobe
Connecting fittings like shelf support, screws, etc.
and Aluminium profiles for frames
These products are used in the construction of various furniture like
For your bedroom: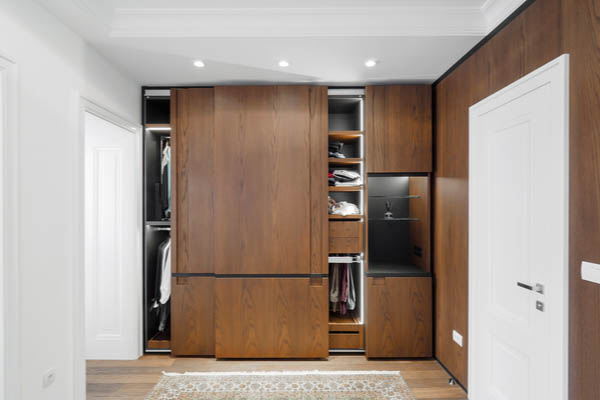 Sliding door wardrobe
Panorama wardrobe
Slant solutions for dead spaces in the bedroom (They make the space accessible with just one pull-out movement)
Winged door wardrobe
Folding door wardrobe
Bedside table
Dressing unit
Adjustable Bed
Upholstered seating
Multifunctional cabinets
Shoe racks
For your children bedroom: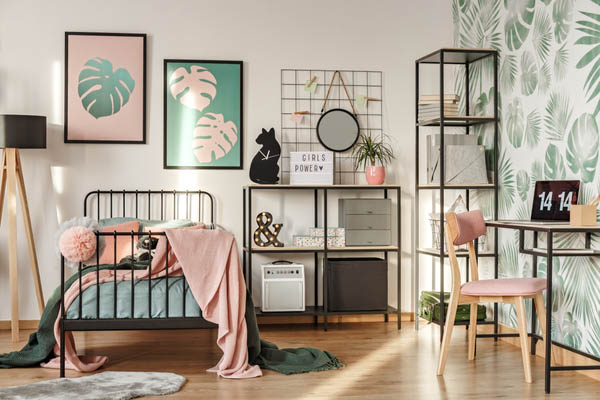 Modular storage cabinets (which means the storage space can be extended whenever more space is needed)
Cabinet with changing table (i.e. the table can disappear into the cabinet when needed)
All kinds of wardrobes, bedside tables, racks, etc.
Is Hettich furniture helpful for the bedroom?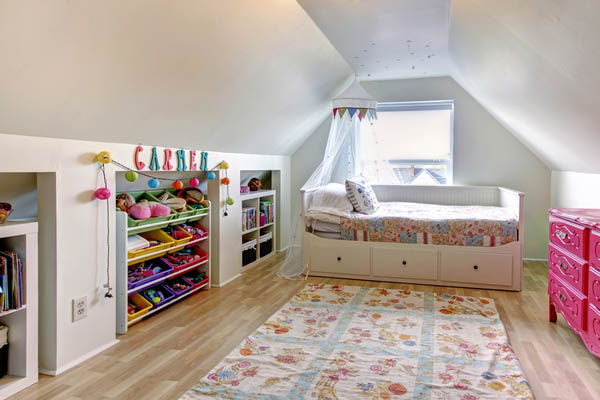 Products by Hettich are rich in ergonomics and style. Hence, they offer excellent functionality with a clean and modern look.
Hettich products also exhibit high versatility and multifunctional attributes.
All fittings last long and hence improve the longevity of the furniture as well. The longer the furniture lasts, the higher the value for the money invested.
With Hettich fittings, even dismantling and reassembling the furniture gets easy, simple and smooth.
Products like Sliding door systems give fast access to contents inside the wardrobe and help enjoy great comfort and convenience.
With slant solutions, you can access even your inaccessible storage space with just one pull-out movement.
Products like folding doors systems offer Panorama convenience which means with just two pushes, you can view the entire contents of your wardrobe.
Hettich connecting systems and fittings for beds can make your bed an adjustable one. Some exclusive adjustments are

Simple manual slatted bed base adjustment
Motorised assisted head section adjustment
Convenient remote-controlled bed adjustment
With these options, adjusting your bed for various activities like reading, watching television or having breakfast can be done at a snap of your fingers.
With a simple upgrade of a few items such as handles and knobs, you can bring a brand new look to your furniture easily, and effortlessly without spending a fortune.
Products like modern soft-close drawer systems will help you get rid of the old-fashioned drawers and also reduce the level of wear and tear on your cabinets. An added benefit is the drawers can be opened and closed gently and quietly keeping the annoying noises at bay.
You can also upgrade your old-standard hinges to more modern soft-close hinges so that banging the door when closing can be avoided.
Innovative product designs help make effective use of space even in narrow areas.
Products like drawer accessories make organisation simple and help maintain your cabinets clutter-free.
When installed, products like Furniture lock systems can be a great addition to your storage and provide added security to the crucial drawers like the one that holds your valuable jewellery or important documents and save them from any kind of danger or damage. An added advantage is these locking systems can be operated quickly and easily with your smartphones, thus making you go keyless.
Final words
Good furniture needs good fittings. So, built to be reliable and long-lasting, Hettich fittings will certainly make a valuable contribution to your bedroom and its furniture.