About Hettich Kitchen Accessories
Cooking three delicious meals a day, baking luscious cakes for birthdays, brewing hot coffee for a rainy evening or preparing cheese pizzas for the in-house party – everything becomes fun if your kitchen is properly equipped and set up with all necessary kitchen accessories. It is because accessories in the kitchen make the business of cooking easier, simpler, smoother and faster by supporting all primary needs like creating more storage space, providing proper organisation, increasing the ease of access to items stored, etc.
There are lots of hardware brands that offer a wide array of accessories for kitchens and one that has gained a notable reputation in the market is Hettich. This would have got you thinking about "What are the kitchen accessories offered by Hettich? How good are they? And Are they the best? " Well, join us in finding out the answers to these questions in this blog.
What is Hettich?
Hettich is a German brand which manufactures hardware, accessories and furniture fittings that are used in the kitchen, living room, bathroom, corporate office, etc.
What are the kitchen accessories offered by Hettich?
With plenty of design diversity and creative flexibility, Hettich offers the below premium quality accessories for the kitchen.
1. Tall/pantry unit
2. Midway Series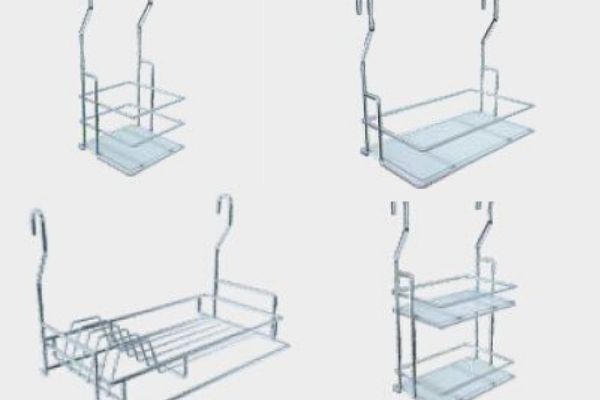 3. Base unit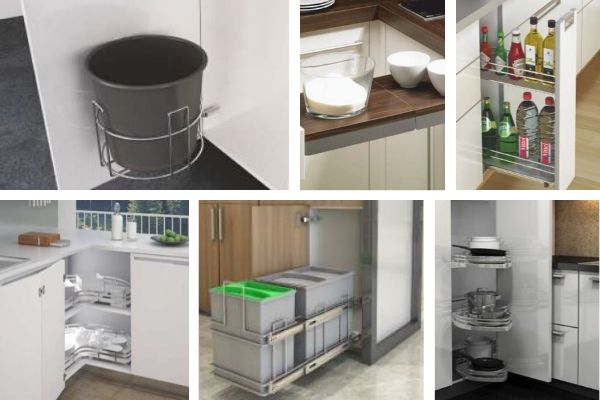 Bottle Pull out

Waste Bin

Wicker Basket

Under-sink Basket

Worktop Extension

Detergent Holder

Round bin holder

Cylinder Trolley

Spice Pull out
4. Overhead Unit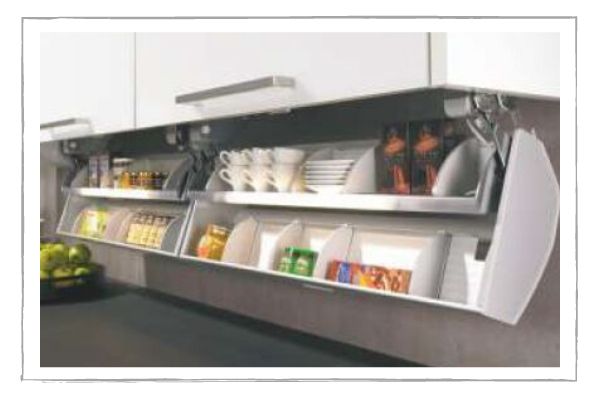 Dish Drainer

Bottle Pull out
5. Pull out Shelf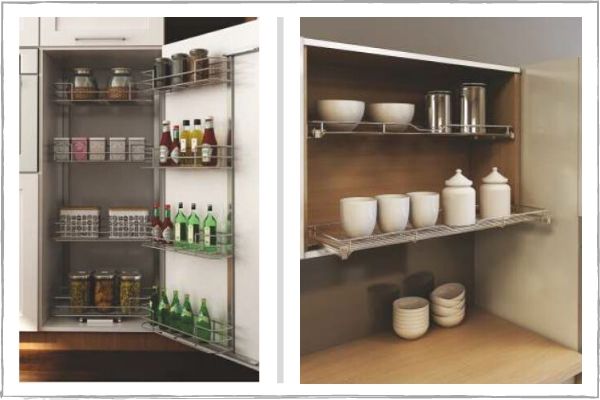 6. Corner Solutions
7. Door hardware
Cylindrical knobs

Door handle sets

Pull handles

Door Closer

Door accessories
8. Hinges

9. Flap fittings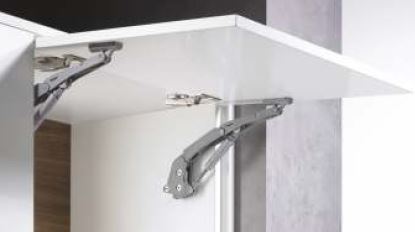 10. Drawer Runners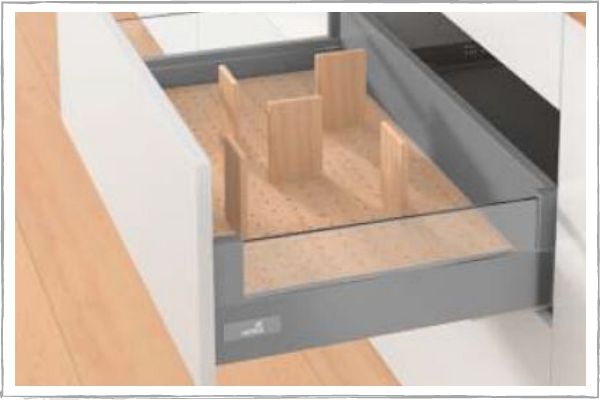 11. Drawer Systems
12. Drawer accessories
Trays

Plate racks

Kits for pot and pan drawer

Anti-slip mats
13. Wire baskets
14. Inlets for holding plates, saucer, cups, cutlery, bottles, etc.
15. Interior organiser systems for drawers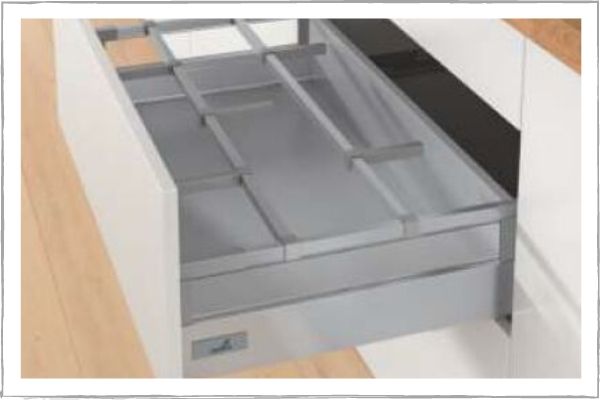 16. Shelf support and screws
17. Sliding door systems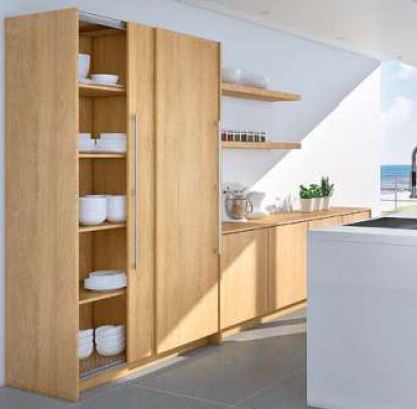 18. Portable dish drainers
19. Cutlery baskets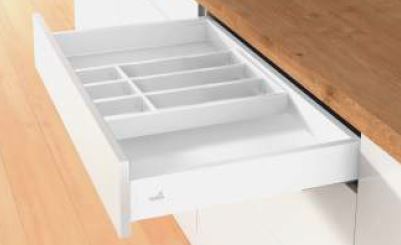 Are these Hettich kitchen accessories best?
– When your kitchen accessories make your cooking experience more enjoyable and relaxed, then they can be labelled as "best". That being said, do accessories by Hettich guarantee such cooking experience? Let's find out.
– Pantry unit, midway series, plate racks, trays, etc. provide a systematic arrangement and easy access to the daily use items.
– This way you know where exactly to find your cooking essentials and don't have to waste time looking for them during your hurried mornings or busy evenings.
– Accessories like Bottle pull outs, under-sink baskets, detergent holders, spice pull outs, corner units, etc. helps keep the kitchen products organised, arranged and stored while keeping the clutters hidden. They are also appreciated for helping with maximum utilization of space and making the kitchen look pleasant and trendy.
– The under-sink baskets and detergent holders are lightweight and sturdy and come with a unique plastic bottom to avoid spillages and also damage to wire by chemicals/detergents. They have bigger shelves to accommodate bottles of various sizes. An added benefit is they come with a 5 years warranty against rusting.
– Midway series is divided into various racks like
Jar racks (for pickles, slat, etc.)

Multi-purpose racks

Oil container racks

Saucer racks

Kitchen roll holder (for aluminium foil, wrapping roll, etc.)
all to make organisation and accessibility further easy and simple.
– Are your kitchen drawers messy? Make use of interior organiser systems and divide your kitchen drawers into compartments and allot designated space for everything. This way, you can easily keep your messes at bay.
– Are you falling short on counter space? Then turn to the super-smart worktop extensions and gain some extra space.
– The use of products like soft-close systems helps with the quiet and smooth opening and closing of the drawers every time, even when slammed shut. When you close a drawer or cabinet with this feature, it also reduces the level of wear and tear the drawer or cabinet undergoes. With soft close, you can even prevent the breakage and jostling of any delicate items inside your drawers and cabinets. A gentle push is all it takes to close the units, thus making your job simple.
– Similarly, the soft-close hinges ensure that the door closes in complete silence, even when it is banged or slammed.
– All pull-outs are well-designed to carry heavy loads and provide clear organisation and easy access as well. Selected pull out shelves have a loading capacity of 30-40 kg and comes with a 10 years replacement warranty against rusting.
– Certain drawer runners can carry loads of weight up to 80 kg and also make the work of moving heavy drawers light.
The accessories can be purpose-built and also be made to befit any kitchen design irrespective of its size and shape like big or small, L-shaped kitchen or U-shaped kitchen, or island kitchen, etc.
– Kitchen accessories by Hettich are rich in ergonomics and style. Hence, they offer excellent functionality with a clean, modern and unbeatable look.
– For handless drawers, a light press on the front is all it takes to open the drawer and this is achieved with the Push to Open mechanism.
– Kitchen accessories by Hettich are more durable and have a long life because of their robust design and construction.
– An added benefit is a new range of wire baskets of Hettich come with a 10-year replacement warranty against rusting.
– Through a wealth of options in terms of colours, shapes, and materials, design flexibility and customization lie at your fingertips.
Conclusion:
To make any cooking experience relaxed and enjoyable, the kitchen accessories should ensure 3E's. ie.
Ergonomics
Efficient storage and
Easy access
Kitchen Accessories by Hettich rightly satisfy all the 3E's and decrease the stress on cooking by a great deal and make the cooking experience a pleasant one. So, if you want to take your kitchen and your cooking experience up a notch, then it is worth considering the kitchen accessories by Hettich.