Home Makeover Ideas
Do you ever feel bored with your interiors while walking around in your home? Does the shabby furniture darken the entire room? Worn out furniture does look dull and it can affect the bright appearance of your home. Decorating your house is something we all dream about but the budget constraint can hold us back. For many of us, buying expensive decor items for our home can be beyond our budget. Your overall home appearance will be challenged by these ideas. DIY collectibles and interior decorations are perfect additions to your home. Starting from made-up chandeliers to re-arranging your countertops, we have it all ready just for you. Our experts have put together some designs that the basic homeowner will adore. And the best part is that you don't have to burn a hole in your wallet to get them. So if you are looking for ways to redecorate your home, we have the best ideas right here for you.
1. Apply A Fresh Coat Of Paint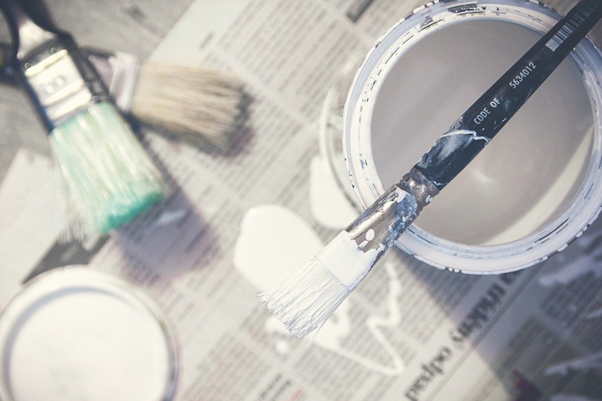 Painting is a fun job when you are doing it by yourself or with your loved ones. Painting your home with different color will create a fun and quirky living atmosphere. A good paint job adds a sense of character and personality to your home. On the other hand, it even acts as a defense against harsh weather, insect damage, leaks, and cracks. So, painting is a good way to properly maintain your home. Choosing a bright shade will attract the attention of your guests in your living room. But make sure you don't go overboard with it. Paint one wall as a focus and the rest in a neutral tone. That will create an emphasis. You can go with something classy and soothing while painting your bedroom, or a pale distressed paint can also add some charm to the room. The choices are endless. You can also choose between patterns, textured paints, and monochrome colours.
Cost: Approx Rs. 5,000
2. Rearrange Your Furniture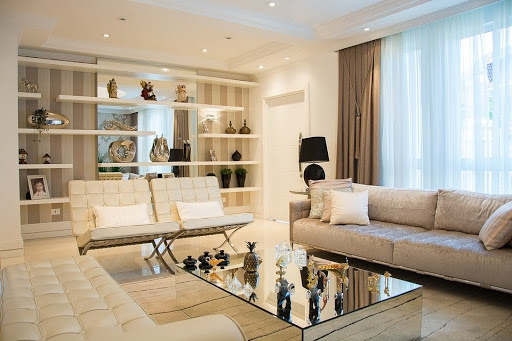 Did you know this trick? The usual appearance of your home depends on how you have placed your furniture. Yes, that is true. If you rearrange the furniture at your place then it will completely look different. Take the help of someone and try to rearrange all the furniture. You can position them differently to make your home look better. Choose the unconventional way, if your sofa is facing the television, change it into a cozy place facing a chair, and a table in between. Space would be transformed as an interactive place where you can spend quality time with your family. If you're feeling more creative you can add sitting chairs, artificial grass, and plants in your balcony.
Cost: Approx Rs. 1,000
3. Light Up Your Room!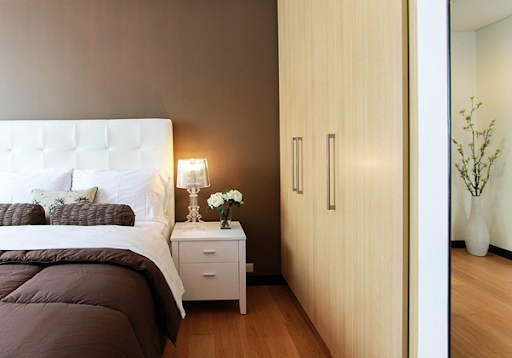 Most of us don't go with this idea even though we have it on our list. The importance of having a night lamp is much more than adding to the decor of your home. Choosing a night lamp can be a rustic job since there are a lot of options on the market. Get something that has the perfect intensity to help you reach the bathroom door at night. Instead of a night lamp, you can also bring in some fairy lights, that you can put in anyway. Throw it on a stool or paste it on a wall. It will always look pretty and give you a boho vibe.
Cost: Approx Rs. 1,000
4. Hang Some Wall Art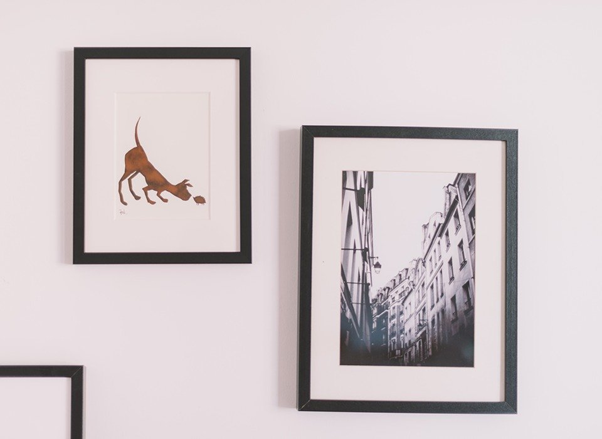 Fun backgrounds, paintings, pictures, clocks, wall decals artwork, and stickers may be utilized to transform a dull bedroom to a lively one. Use stylish frames for art, digital prints, and abstract artwork, decals, and clocks to add glamour. Hanging wall art around your bedroom can increase the beauty of it. You can always try to choose something that is subtle. For this, it is advisable that you choose paintings that calms your senses when you want to sleep. It will help you to have a sound sleep so that you can wake up relaxed. There are some amazing DIYs available on youtube where you can make cool hanging materials that will add character on your wall.
Cost: Approx Rs. 2,500
5. Showcase Your Collection
Have a glass cupboard to show off antiques and ceramic show pieces, or use to exhibit spice jars or cookie jars stocked with colourful objects. A small budget DIY to provide a more striking look to the kitchen is by altering the backdrop with DIY mosaic designs or by adding new tiles and wallpaper. As replacing the whole cabinetry is expensive you can make modest changes by refreshing the paint onto the kitchen cabinets, and changing the grips or sticking trendy vinyl decals that suit the general kitchen decor.
Cost: Approx Rs. 1,500
6. Add A Rug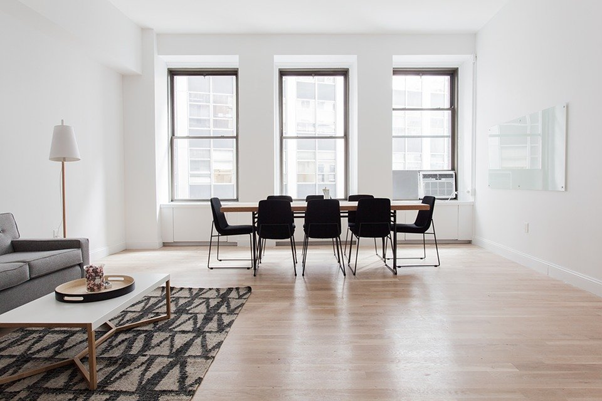 Carpets and rugs can be the most essential feature to bring an artistic aesthetic even to an empty room. Moreover, they make the room look bigger, cleaner, and different. The variety of flooring in your space will be more captivating to your eyes. There are different types of rugs available and they can even be customized.
Cost: Approx Rs. 2,000
7. Change The Curtains Of Your Room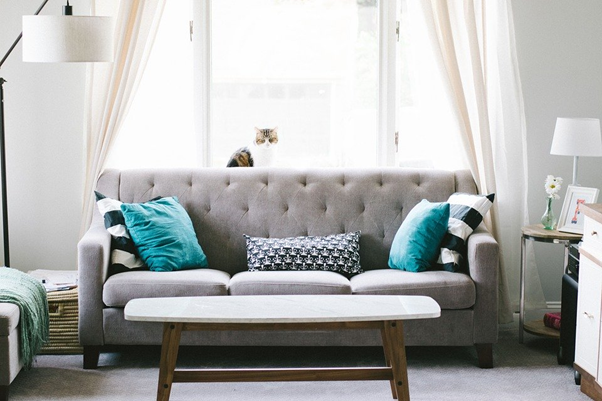 Changing the curtains around your space can change the way your home looks. You can even change the way you hang curtains. You can use it as a tent and cover your armchair against the wall. It is a basic old trick that has been used for ages. A good idea would be to modify fabric, including rugs, pillows, bedcovers, curtains, and rugs. The aesthetics of the room would be changed with minimum cost. You can also switch frames of different rooms for the sake of change. The bedroom may also be given a cheap makeover to match the new appearance with a new headboard or slipcovers.
Cost: Approx Rs. 3,000
8. Add A Quirky Mirror At Your Space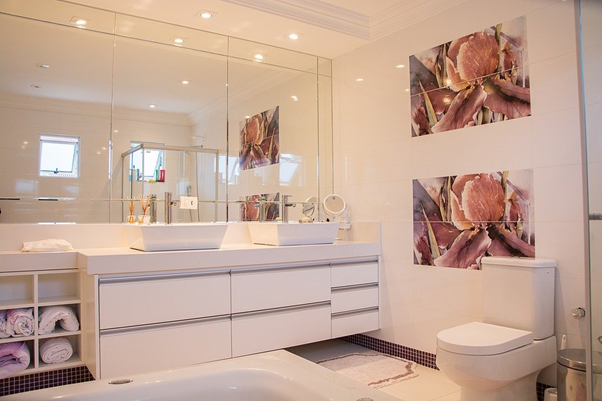 Low-cost home décor ideas like replacing taps, towel rods, soap dishes, shower curtains, window blinds, mirrors, and additional accessories can make a shift to the appearance. Bear in mind that an uncluttered toilet can be accomplished with smart storage choices. Install a big quirky mirror above shelves that keep essentials. Showcase some decorative artifacts or frames. The big mirror will enhance the space as it will make it look bigger.
Cost: Approx Rs. 2,500

Share this Image On Your Site
Simply copy paste the below code to your preferred webpage to embed this image
Total Cost: Approx Rs. 18,500
Conclusion
These are the basic makeover ideas that you can do for your home. Some of the ideas won't cost you much and some are just cheaper than the most. If you want to redecorate your place, you can always try to choose something that is simple and easy. But firstly, design on the basis of what you need, and how much you can invest. You don't have to pay a bomb for a change. Most of the things can be done by simple DIYs. Also, you can always ask your recommendations from an expert before remastering your home.