Ganesh Chaturthi At Home Using DIY Puja Items & Recipes
Ganesh Chaturthi – one of the most looked forward festivals which celebrates the birth of The God of Beginnings – Lord Ganesha is tomorrow. And our homes never get filled with festivity without some delicious sweets and dishes. So, here we present some quick and easy-to-make sweets and recipes that can be made at home for this Ganesh Chaturthi. Also, check out our simple DIY puja ideas to do more things by yourself for celebrating the birthday of beloved Ganesha.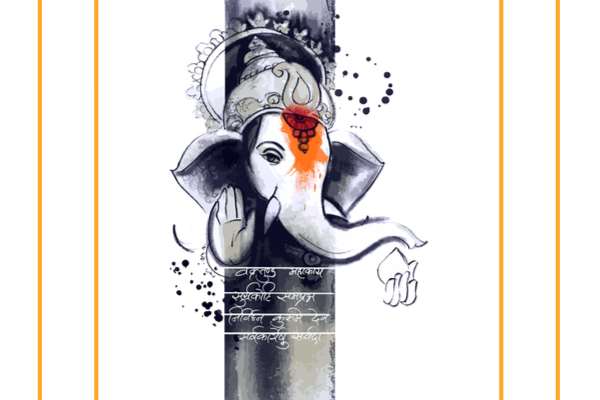 Some Sugary Sweets and Scrumptious Recipes for Ganesh Chaturthi
Modak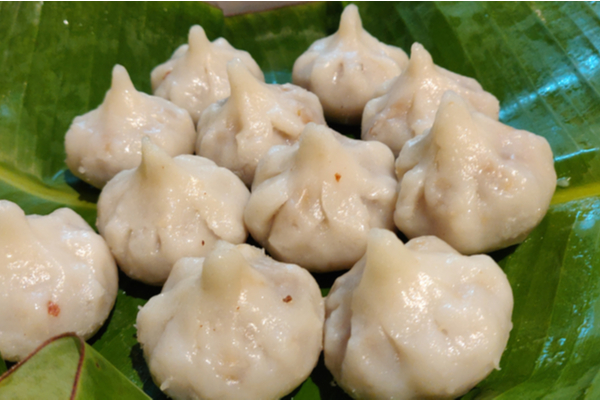 Ingredients
For the filling: 1 cup coconut (grated), 1 cup jaggery, a pinch of nutmeg, a pinch of saffron
For the shell: 1 cup water, 2 tsp ghee, salt, 1 cup rice flour
Method
Filling:
Firstly, in a hot pan add the grated coconut and jaggery and stir for about a few minutes.
Now add the nutmeg and saffron and mix them well.
Keep cooking on a medium flame for another five minutes. Then turn off the flame and keep it aside.
Modak:
In a large kadai, boil water with ghee. Further, add salt and rice flour and mix gently.
Cover and cook till it's half done. Then, allow it to rest for 5 minutes.
Now transfer the contents to a large bowl and start to knead the dough.
Take a little dough and roll it into a small ball.
Flatten the ball well and shape the edges into a flower pattern.
Stuff a spoonful of the filling onto the dough and seal it.
Now put them in a muslin cloth and steam them for 10-15 minutes. And your Modak is ready.
Puran Poli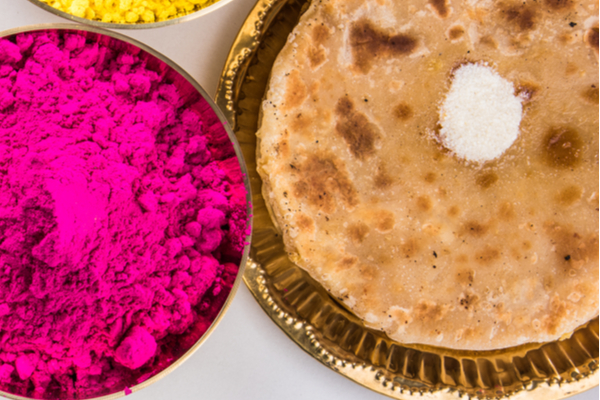 Ingredients
For mixture: 1 cup Chana Dal (washed), 3 cups Water, 1 cup Sugar, 1 tsp Cardamom Powder, Nutmeg (grated)
For dough: 2 cups Maida, 1 tsp Salt, 2 tbsp Ghee, 1 cup Water
Method
Mixture
Pressure cook the Chana Dal for about a few minutes (3-4 whistles).
Once it gets cooked, drain the water and mash it coarsely.
Now in a pressure cooker add the mashed dal and sugar and cook slowly by mixing it.
Add cardamom powder and grated nutmeg to it and stir thoroughly.
Until the mixture gets dry, continue stirring on low flame.
Now turn off the flame and allow the mixture to cool down.
Dough
In a large bowl, add maida, salt, ghee, and little water. Mix them well and make a semi-soft dough.
Wrap the bowl with a damp cloth and allow it to sit for about 30 minutes.
Puran Poli:
Take a little dough and roll it into a ball. Now flatten it well just like you make for chapatis.
Now place a little mixture in the centre and cover the edges.
Roll it out again gently so that it takes a round shape.
Heat a non-stick tawa and place the puran poli over it.
Flip, and cook with lots of ghee till both sides turn equally golden. And your Puran Poli is ready to serve.
Coconut Ladoo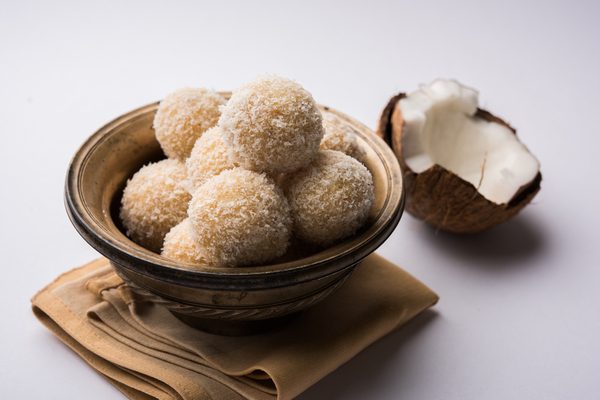 Ingredients:
1 1/2 cup grated coconut, 1 tbsp Ghee, 1 cup condensed milk, sugar, cardamom powder, 10-15 cashews and almonds, Desiccated coconut (for coating)
Method:
Heat a pan, add the grated coconut and toast it slightly.
To this add condensed milk and sugar. Mix them well.
Now add ghee and cardamom powder and mix well.
Once the mixture turns slightly sticky, turn off the flame and keep it aside.
Heat a small pan, add ghee and fry some cashew nuts and almonds.
Add the fried nuts to the mixture and roll out the mixture into small balls by greasing your palm with some ghee.
Finally, roll these balls over some desiccated coconut. And your coconut ladoo is ready to serve.
Chickpea Pepper Sundal
Ingredients:
Chickpeas – 1 cup, salt to taste, finely grated coconut (optional), black pepper – 1 tsp crushed
For Seasoning: Oil – 1 tbsp, mustard seeds – 1 tsp, urad dal – 1 tsp, dry red chilli – 2, asafetida/hing – 1/4 tsp, curry leaves
Method:
Soak the chickpeas in water overnight.
Drain the water and add it to a pressure cooker.
Add some water and salt and pressure cook it for 4 whistles.
Drain the water and set it aside.
Seasoning:
Heat the kadai, add oil and all the seasoning ingredients and saute well.
Now add the chickpeas, salt and crushed pepper and mix them well.
Add coconut (this is optional) and mix well. And your chickpea pepper sundal is ready to serve.
Medu Vada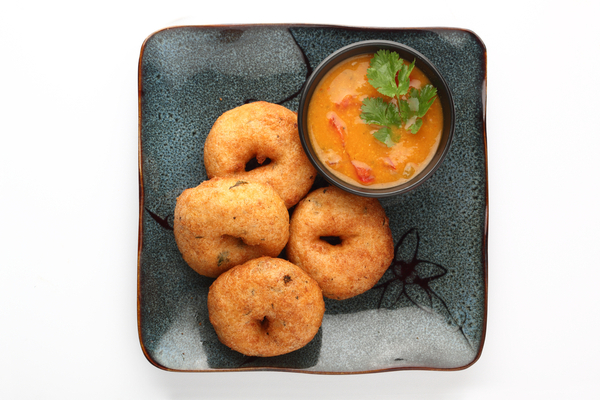 Ingredients:
Urad dal (soaked atleast for 4 hours) – 500 gm, finely chopped green chilli- 2-3, finely chopped ginger- 20 gm, grated coconut- 100 gm (optional), curry leaves, hing, finely chopped coriander leaves- 50 gm, whole black pepper- 10 gm, cumin seeds- 10 gm, refined oil- half litre, salt to taste.
Does this long list of ingredients worry you? Try installing a modular kitchen as it can keep everything close to your hand and save a good deal of time which you usually spend walking between the zones of your kitchen to reach your ingredients. An added benefit is this kitchen is easy to clean and maintain.
Method:
Add the soaked urad dal, salt, green chilli, and little water to blender and grind them to smooth paste.
Now, transfer it to a large bowl and add ginger, hing, curry leaves, black pepper and grated coconut. Mix them well.
Heat oil in a pan.
Wet your hands with water and take a small ball out of the paste.
Slightly flatten the ball and make a small hole at the centre using your thumb.
Drop it carefully in the hot oil.
Keep the flame in medium and flip the vada. Cook till it turns crispy and golden on both sides.
When done, remove it to a kitchen tissue and serve it hot with coconut chutney or sambar.
Some DIY Ideas For Puja Needs
Eco-friendly Ganesha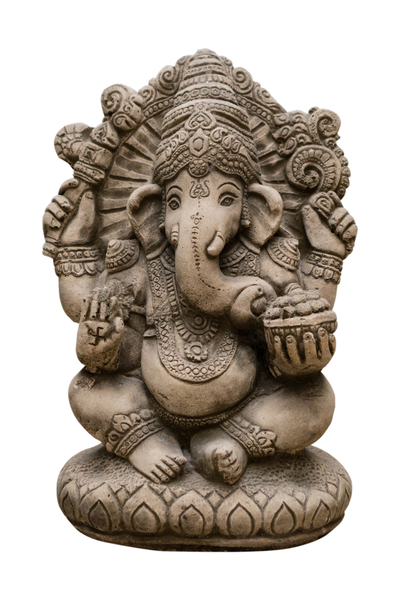 Materials Required:
Clay, Water, Toothpicks, Knife
Preparation:
Mix water and clay and prepare the dough.
Split and roll the dough into different pieces to form body parts like torso, hands, ears, trunk, face and legs.
Attach or join the body parts ( Referring to any Ganesha picture or statue)
Now the rough layout of the idol is ready, use a knife or toothpick to make intricate designs.
When done, allow it to sit for a while.
Note: If you wish to paint your Ganesha, avoid using chemical colours and try organic colours or just turmeric from your kitchen. It's more eco-friendly and less harmful to mother Earth.
Bandhanwar or Door hanging Toran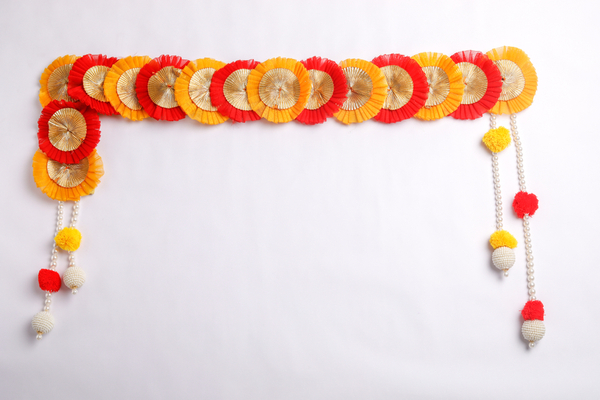 It is usually hung at the entrance of the house as decoration during auspicious occasions.
Materials required:
Chart paper, scissor, glue, light-weight beads, golden ribbon or thread, watercolour and brush.
Preparation:
Cut the chart paper into any shape like mango, leaf, bell, etc. with the help of the scissor (counts depending on the breadth of the entrance).
Use some bright and shining colours like red, yellow, green, etc. and paint the cutouts and allow it to dry.
Paste the beads on the painted cutouts to make beautiful designs and decorate it carefully.
Now paste or staple all the decorated cutouts on the golden ribbon at equal distance. And your door hangings are ready.
DIY Lamps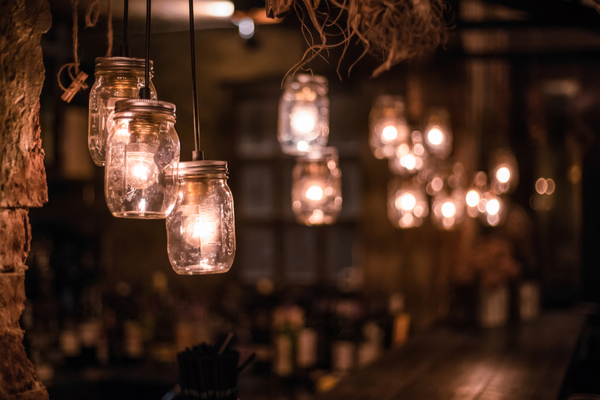 Materials Required:
Old glass jars (shorter ones preferably), small LED bulbs/candles, glitter paste.
Preparation:
Take a clean old glass jar and beautify it with glitter paste.
Allow it to dry for a while.
Now, place small LED bulbs inside the jar. If LED bulbs are not available, try using thick and short candles.
Try keeping one lamp on either side of the idol or Keep them in different corners of the Ganesh mandap to enliven it.