Modular Vs Civil Kitchens
Designing a kitchen is no easy feat. From selecting the right material to planning the overall budget, you certainly have many crucial decisions to make. Particularly drawing a conclusion about whether to take the traditional path with a civil kitchen or the modern path with a modular kitchen is quite a challenge. So, here we present it, a complete set of differences between the two kitchens, to help you make a wise choice.
What is a Modular Kitchen?
When the modules of the kitchen are built in a factory and assembled and installed on-site, it is called a Modular kitchen. In this type of kitchen, the modules can be easily dismantled and reassembled as you want and when you want.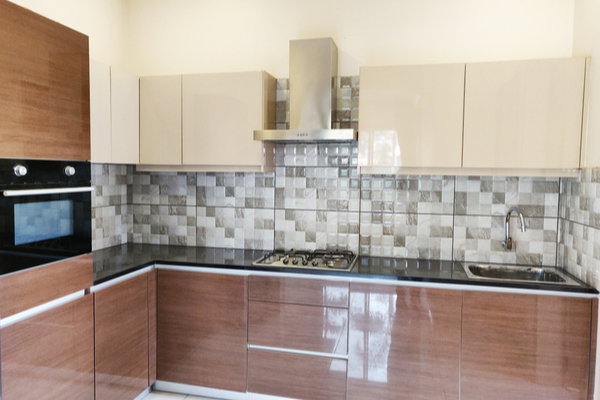 Pros and Cons of Modular Kitchen:
| Pros of Modular Kitchen | Cons of Modular Kitchen |
| --- | --- |
| As the modules can be attached and detached easily, this kitchen can move with you when you relocate. | A high-end modular kitchen can be a bit heavy on your pocket. |
| As it comes with a vast array of materials and finishes and offers a high degree of design flexibility, absolutely anything and everything can be customised to your needs and wants. | As its modules are pre-fabricated, in case of repairs and replacements, you may need technical assistance. |
| All modules are factory-made and hence it saves a considerable amount of time and effort on installation. | |
| With a modular kitchen, the estimated cost and final cost remains almost the same, unless and until there are design changes. | |
| As everything is machine-made, your kitchen will get a neat and unbeatable look with clean edges and smooth finishes. | |
| With 3D visualisation, you can get a sense of what your kitchen is going to look like, with an up-close and personal feel of everything, from textures to finishes, that will be used. | |
| With modular kitchens, storage space and functionality is never a concern as there will be designated space for everything. | |
| The job of cleaning and maintaining a modular kitchen is quite comfortable and often requires less effort as its finishes are smooth and fittings are detachable. | |
What is a Civil Kitchen?
When the kitchen is built by civil professionals using the brick and mortar materials, it is called Civil Kitchen. In this type of kitchen, the cabinets are fixed permanently, making it impossible to dismantle or reassemble them at a later date.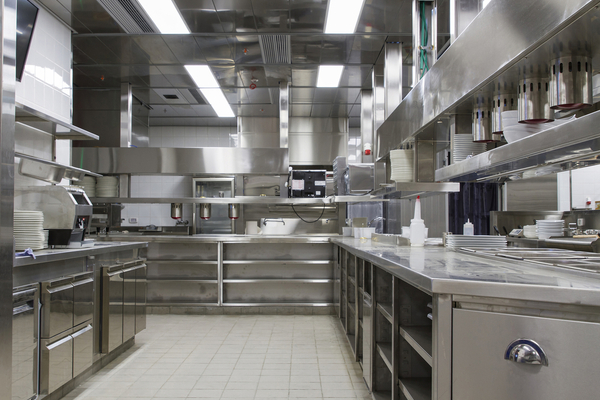 Pros and Cons of Civil Kitchen:
| Pros of Civil Kitchen | Cons of Civil Kitchen |
| --- | --- |
| As its construction is robust, it is non-susceptible to water damage and also everyday wear and tear. | As the cabinets are permanently fixed, you will have no option but to leave everything behind when you relocate or shift home. |
| It is budget-friendly and doesn't make a dent in your pocket. | It takes a traditional route and therefore, your kitchen will fall short of the latest technologies or hardware that can make your cooking easy and smooth. |
| | Designing and building a civil kitchen takes a lengthy and messy process. |
| | It needs your extra energy and time for performing additional tasks like coordinating various professionals, purchasing hardware, etc. |
| | As cabinets are fixed, the task of cleaning and maintaining becomes difficult and laborious (especially reaching the deep hidden corners and edges). |
| | Its construction is sturdy and hence replacing or repairing any old part or dead accessories will be hard and tricky. |
| | With a civil kitchen, you may be hit with surprise costs due to add on expenses for extra materials, fixtures, polishes, etc. and this will eventually escalate your overall budget. |
A quick comparison between Modular & Civil kitchen:
| Modular Kitchen | Civil Kitchen |
| --- | --- |
| Movable | Immovable |
| Less time-intensive | More time-intensive |
| Finishes are impeccable | Finishes are not as good as modular ones |
| Budget is accurate | Budget may fluctuate |
| Highly versatile | Not as versatile as modular kitchens |
| Design flexibility is high | Design flexibility is low |
| Offers a high degree of customization | Cleaning and maintenance is a bit tough |
Which is right for your project?
Having read the pros and cons of each, you can easily draw a conclusion that a modular kitchen is superior to a civil kitchen in many aspects like design, finish, quality, etc. At the same time, a civil kitchen is a better choice, if budget is a constraint. So, reaching a decision depends on your kitchen needs, kitchen habits and budget allotted. If you are still finding it hard to make a final call on your kitchen design, approach a professional interior designer and make a clever choice.
There also exists an option to revamp your existing civil kitchen into a modular one, but again only if your pocket permits. Though it seems to be easier on the eye and provokes you to take a DIY approach with locally available labour force and resources, it is advisable to seek professional help because of the intricacies it involves.