Kids Room Interior Design Ideas
Designing a kid's bedroom can be one of the most difficult tasks you have ever undertaken. The space that your child will likely spend a lot of time in must house an inviting, calming, and fun atmosphere. Additionally, it also needs to be functional and affordable. Read on to find how you can create the perfect room for your kid to learn, have fun, and thrive in.
1. Keep it Simple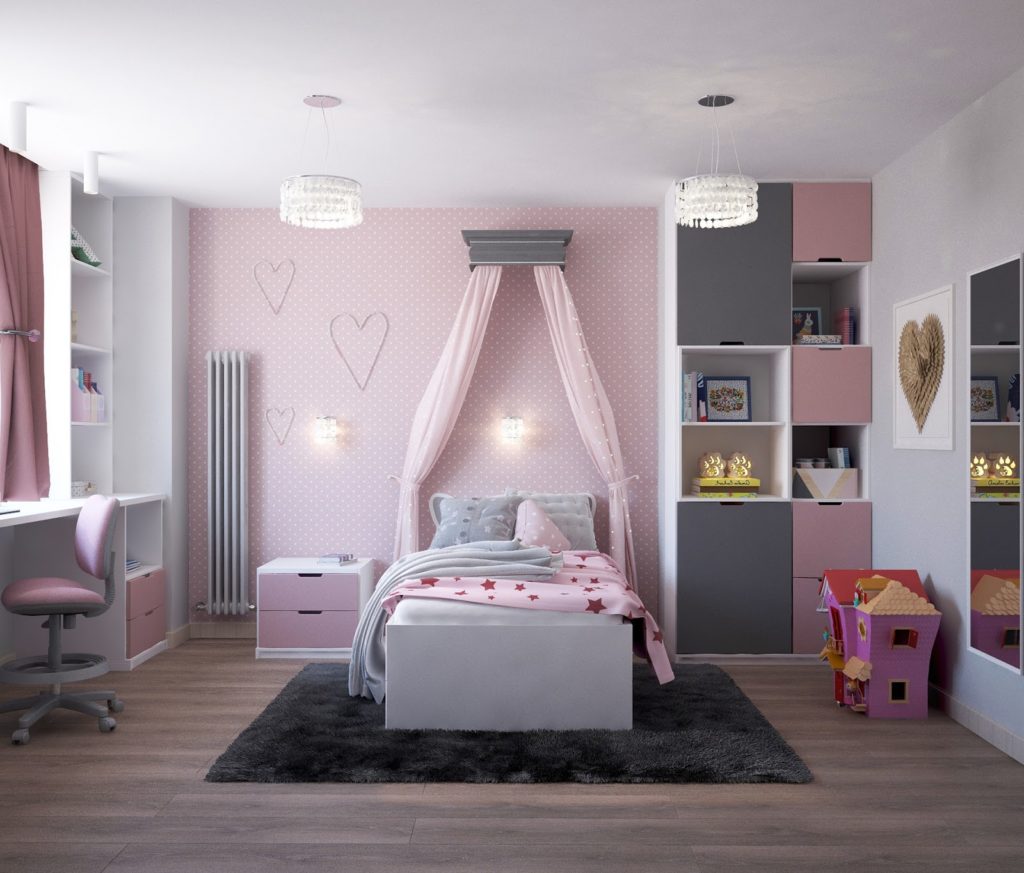 When it comes to the kid's room less is usually preferable and good looking. Keeping the decoration simple and furnishing less and leaving space on the floor helps the child to play and also try to provide a neutral canvas that can be easily updated when your child grows. A floor-level bed also helps you increase the place to play and open shelving allows loved toys to serve good looking accessories. When your kids have more space to play they stay away from electronic gadgets. Moreover, they will not get hurt in a clutter-free space.
2. Design a Kid-Friendly Space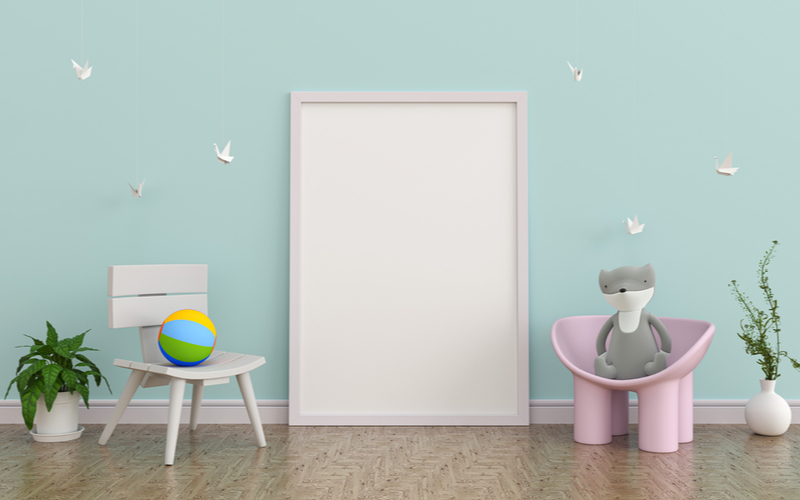 A cozy floor bed and pint-sized table and basket set offer a comfortable alternative to traditional furnishings. Low bins, open shelving, and easy-to-access storage encourage their self-responsibility and independent play. By putting yourself in your little one's shoes, you can easily create a room for your child which he will love. Paint the room in their favorite colors and use the baskets to organize their toys and other things.
3. Focus on the Play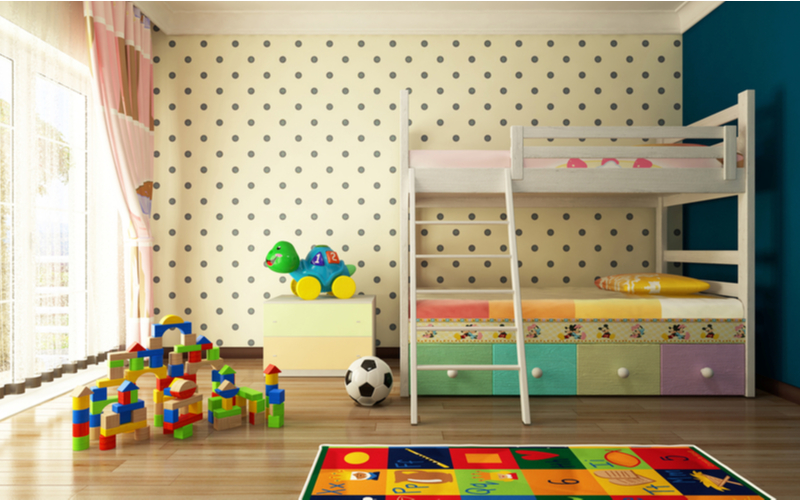 Try to make a playhouse that kids can reach by a ladder and slide down when they are done. This indoor ladder house adds more fun to your kid's room. A built-in rock-climbing wall, bunk bed slide, or ceiling-suspended cargo net also makes for good options. It encourages play while helping to burn up all that extra, pre-bedtime energy. This also increases your children's passion for the things which they love. For example, if your kiddo loves camping try adding a built-in-rock-climbing wall and tent-like bed or play area.
4. Make Room for Magic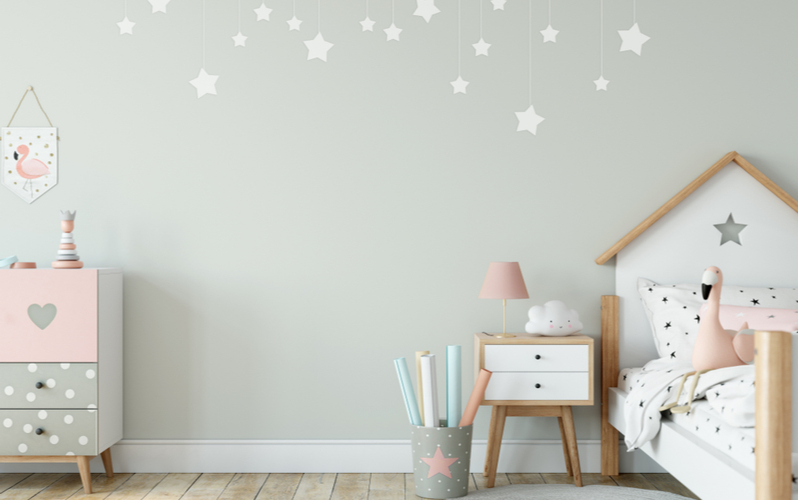 Children need places where their imaginations can run wild. Create a room that encourages their imagination and helps them to dream big. Children color see the world differently from adults. You can add a touch of something enchanting like glittering fairy lights, ribbons, stickers, or sparkly wallpaper. To add more magic in their room you can stick subtle glowing stickers of stars, the moon, and planets or anything they like on the ceiling and walls.
5. Let Your Walls Do The Talking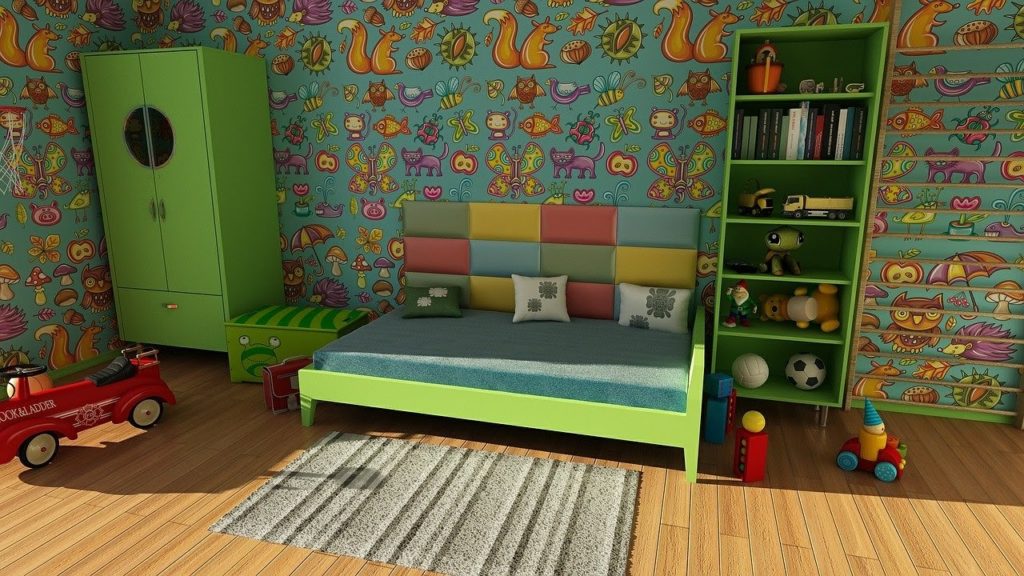 Whether your children collect baseball cards, sporting equipment, or books, give them a place to show off their treasures. Try to arrange them next to the reading chair to make them stylish and functional. Choose a color and pattern for the wall which makes their mind pleasant and joyful. Removable wall decals are becoming increasingly affordable and the range of patterns and styles grows every day. Call them temporary wall tattoos and let your kids celebrate decorating their room in a way you know you won't have to fix later.
6. Make the most of your child's space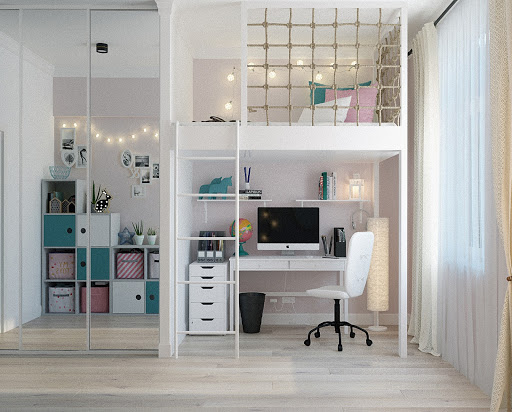 Just because you don't have more space doesn't mean there isn't room for play—it's all about using space strategically. So, try to use all the available space and make the best out of it. This simple loft bed doubles the usable space in this clean-cut and modern kid's room, creating an additional play zone that can easily be converted to a reading area. To help your kids stay organized, keep things at their height. Closet storage, benches, and coat racks will all be used more often if kids can get to them easily. Try adding a few bins to conceal their toys and other belongings.
7. Double up on Storage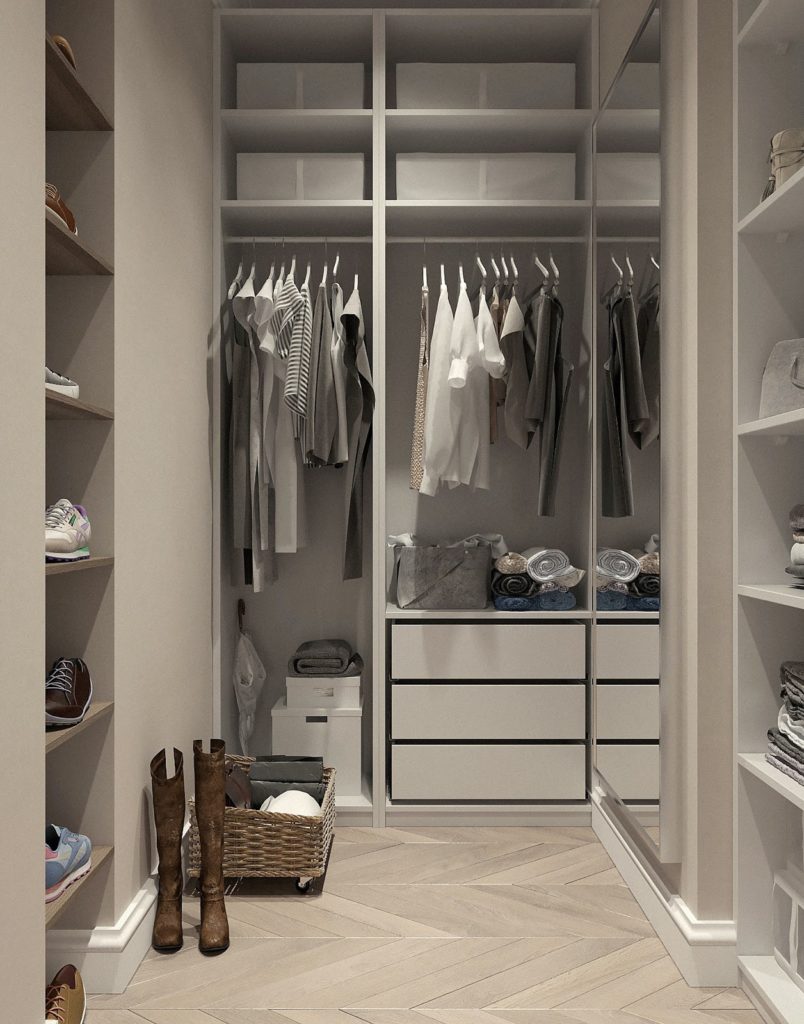 From kid's toys, games, and books to their ever-changing wardrobes in multiple sizes, kids come with a lot of things. Hooks, wall-hugging book rails, under-the-bed storage crates, and furniture with built-in storage are great options and can double your storage space. Another way to save space is to arrange a platform bed with drawers that give extra storage. It's perfect for all your kids' toys if you're lacking in closet space. This also prevents them from getting hurt.
8. Play with Colour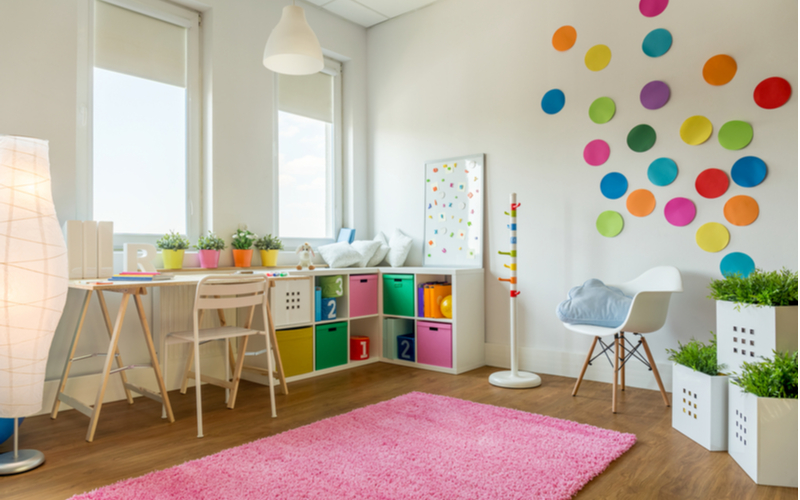 Children are all about colors but choosing the best color for your child's room will be a difficult task. For example, your kid may love the pink color now but that doesn't mean she will always love the color. After a few years, she might even resent the color. The long term solution for this is using a rainbow of contemporary colored accessories (furniture upholstery, bedspreads, etc) into a clean, neutral-colored bedroom that color can be easily updated when your kid wants a new look.
9. Incorporate Pattern and Texture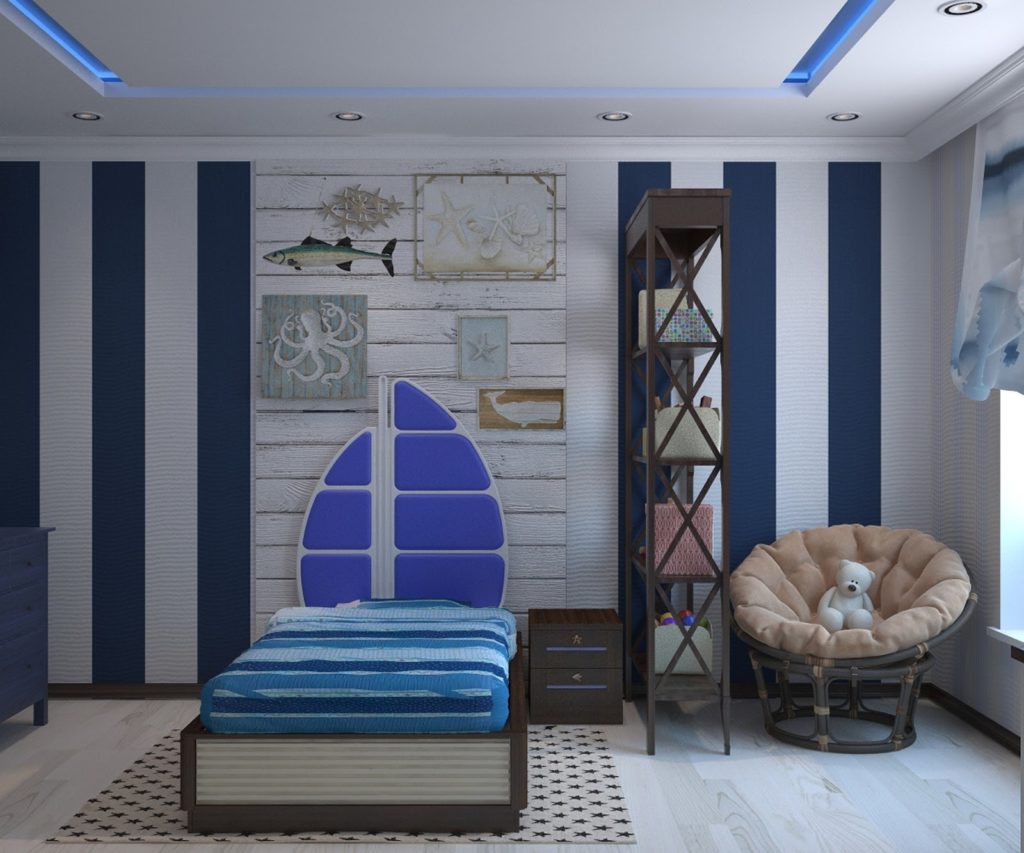 Patterns can bring life to any dull bedroom. This beautiful room is a good example of a powerful combo of rich textual layers and bold, graphic patterns to create a good balance. If you don't prefer patterning walls, you can add patterned rugs or wall-art in your child's room.
10. Keep Little Hands and Minds Busy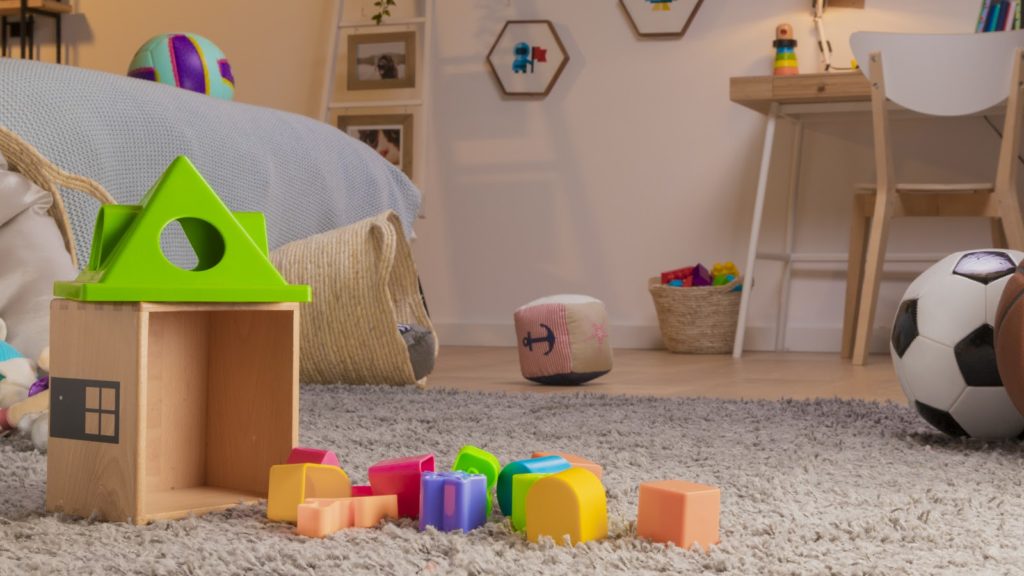 A collection of vintage and contemporary toys and superhero figures on the shelves above the kid's bed makes him happier and helps bring out the Superhero in them. If you have space, you should arrange a kid-friendly work area. Providing your kid with a place to color will not only keep them busy but will also help with their physical and mental development.
11. A Space for Little Bookworms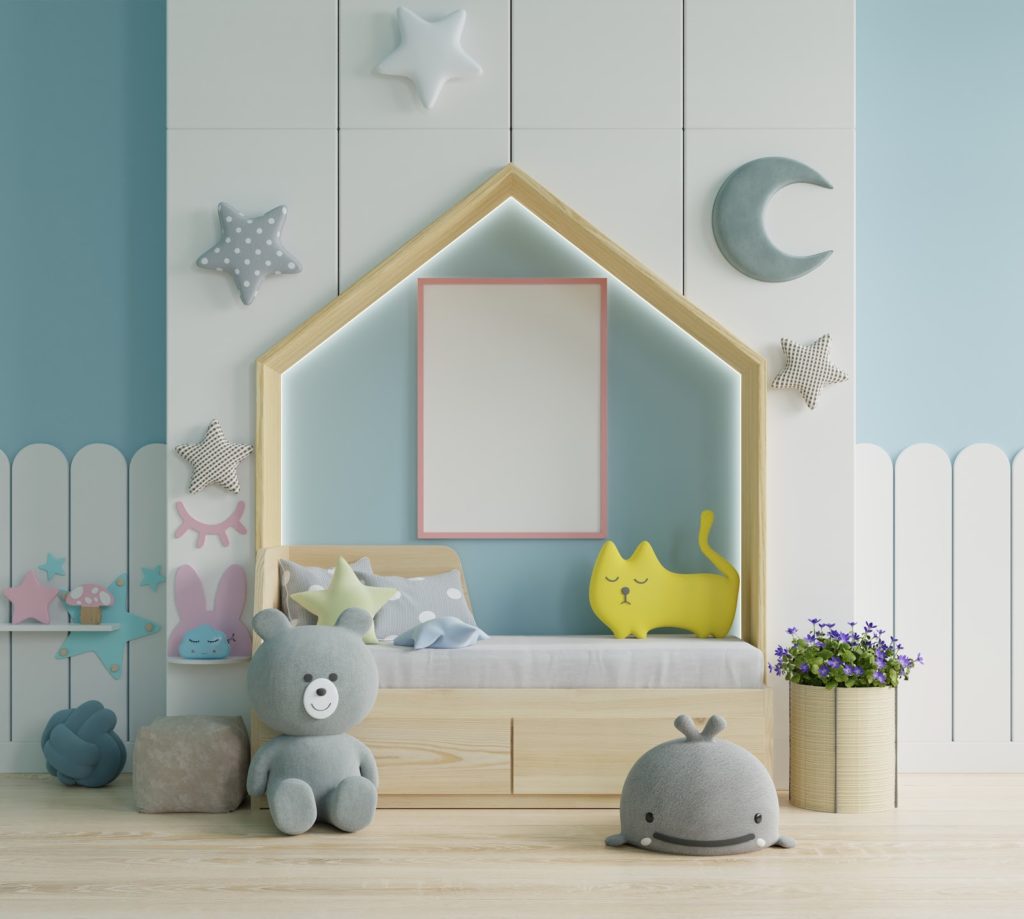 We all need a change from time to time. A reading area is an excellent place for some alone time and has the added benefit of encouraging your little one to curl up with a good book! It allows your child to spend some time inside the room with their little friends on rainy days. Fix the room in such a way that it can be updated easily as children grow up fast.